Meet these young women who are turning passion into profit – all while still in school
Oct 11 is officially International Day of the Girl Child. CNA Women puts the spotlight on these inspiring youngsters you can comfortably describe as serial entrepreneur, social advocate and content creator. And they're not even 16. 
If Forbes had a 16 under 16 list, these girls could very well be in the running for it.
Ten years ago, the United Nations (UN) declared Oct 11 the International Day of the Girl Child to promote the need to recognise and fulfil girls' rights, address the unique challenges they face around the world, and empower them. 
"Adolescent girls have the right to a safe, educated and healthy life, not only during these critical formative years but also as they mature into women," said the UN on its website. 
"If effectively supported during the adolescent years, girls have the potential to change the world – both as the empowered girls of today and as tomorrow's workers, mothers, entrepreneurs, mentors, household heads and political leaders," it added. 
To mark the day, the UN is encouraging the global community to share stories of "inspiring adolescent girls" and "amplify their leadership, actions and impact to inspire others".
And as CNA Women found out, there are three living right here in Singapore.
Amid the weight of the COVID-19 pandemic and the pressures of school, Casey Chew, Derya Okten and Lara Manchharam have tapped into their passions and turned them into side hustles – a feat that even adults would struggle with. 
For Casey, 15, crafting handmade jewellery was a hobby she first picked up from her mother. 
"I learned to make charms and necklaces from my mum, who does a lot of handcrafted things like soap, jewellery, crystals, phone covers and a lot more," she told CNA Women. 
This year, it occurred to her that starting a small business would be a "win-win situation".
"I don't only get to showcase my jewellery and creativity, I can also earn some pocket money," said the Springfield Secondary School student. 
So in June, she started @casreworkz, an Instagram account showcasing beaded accessories like bracelets, rings and phone charms, all edited into a grid designed around the trendy "kidcore" aesthetic. 
Her accessories are priced between S$3.50 and S$15.
"The designs on my Instagram are all edited by me. I design them with patterns and colour code them. If the background and jewellery look good, and fit the feed of my Instagram, I will post it," she said. 
And she didn't stop there. Like many Instagram sellers, Casey has another account, @crystalicas, where she sells – you guessed it – crystals and crystal jewellery.
Casey said she makes about S$60 a week "if business is booming", dedicating five hours to promoting her pieces on Instagram and packing orders.
While reaching a wider audience remains a challenge, she loves seeing others appreciate her designs, which motivates her to keep going.
"It's fascinating how you are able to do things you thought you couldn't and that feeling of achievement gives me fulfilment," she said.
Her advice for those who want to follow her lead? "If you want to start a small business, go ahead – it might not work the first, second or even third time but if you're determined, I'm sure you will succeed."
Like Casey, Derya Okten said customer satisfaction is the pillar of a successful business, adding that it has to be "something you're passionate about" and of course, it needs to make money.  
The founder of Olaf Organics, a natural soap and perfume store on Etsy, said she was inspired by members of her extended family, some of whom are entrepreneurs. 
"I also like creating and trying something new. The idea of combining creativity with what I learned from my family and their support gave me the confidence to give entrepreneurship a try," said the 13-year-old. 
Derya's mother, Berna Okten, said her daughter has been experimenting with different mediums of art since she was younger and this evolved into a business venture.
"It was a gradual process of trial and error," said Derya, who is in the eighth grade at UWCSEA East. "During summer holidays, my brother and I made many different things like paintings and bookmarks and sold them at the local bazaar in the west of Turkey to raise money for charity."
"After I took some courses on fragrances and experimented with soap-making, my brother and I talked about selling soap instead," she added.
While Derya and her 11-year-old brother were born and raised in Singapore, her parents are from Turkey, which is where the family typically spends their vacations. A percentage of her proceeds from Olaf Organics goes to two charities there that support education.
Okten said her daughter handles all the aspects of her business, from product creation to delivery.
Derya spends about three hours a week making the soap, experimenting with new products and creating content for her online pages.
Olaf Organics currently offers a summer collection of soaps with natural, "cruelty-free" ingredients like chamomile, espresso, French lavender, honey, peppermint and rosemary, each priced at S$12. She also sells spice and flower-themed perfumes at S$12 to S$17 depending on the size of the bottle.  
At the moment, Derya's earnings "pretty much just cover cost" as she "sells a few every once in awhile", uses quality ingredients and donates to charity.
"My background is in finance so I explain to Derya and her brother the basics of business, like inventory management, cost containment and marketing, in the simplest form," said Okten.
"Apart from being a perfect canvas for her creativity, this business taught her simple business concepts that she can apply to all areas of her life in the future."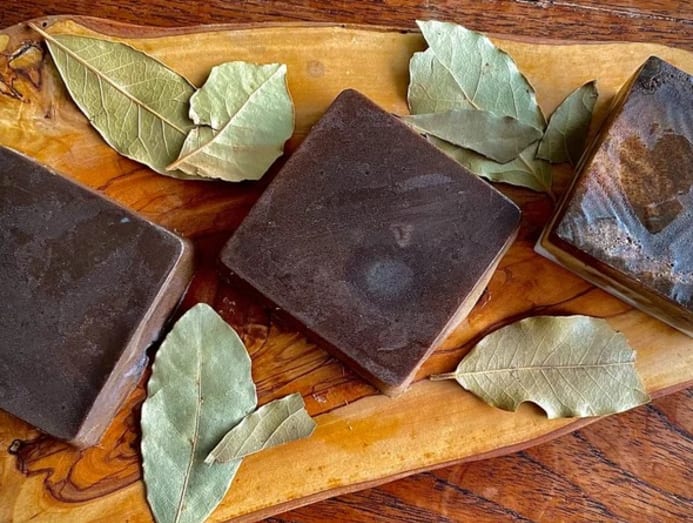 Derya's brother continues to actively participate in his sister's work. 
"My brother and I decided on the artwork (for the business). For example, for our coffee soap collection, it was his idea to have a woody nature vibe to the photos to complement the black, white and brown of the soaps. 
"I'm in charge of the social media posts and our Etsy store, and my brother helps with inventory, pricing and packing," Derya told CNA Women. 
Other than her family, Derya draws support from her friends, a few of whom will be helping out at the upcoming Makers' Market at Scape, where Olaf Organics will have a stand for the first time. 
Do what you're passionate about, not what others expect you to do.
For Derya, having a business boosts her sense of "self-success", particularly in knowing that her products "can be really important to your customers".
"You also have a boost in independence and are provided with a lot of learning opportunities to grow as well as having that freedom with your imagination and your creativity. It also helps with pocket money."
And what does she have to say to other young aspiring businesswomen? 
"Do something you're passionate about, not what others expect you to do; be patient and don't be scared to experiment; and be prepared to fail – as my mum says, we learn most from our mistakes than our successes."
Lara Manchharam has always been a "creative little businesswoman", said her mother Shireena Shroff Manchharam. 
"She has had 100 ideas, from creating perfumes and selling handmade slimes to having a story published in a book, starting an anti-bullying campaign and raising money for the SPCA," Manchharam told CNA Women. 
"I absolutely love her ingenuity and bravery when it comes to doing exactly what she wants in exactly her own way," she added.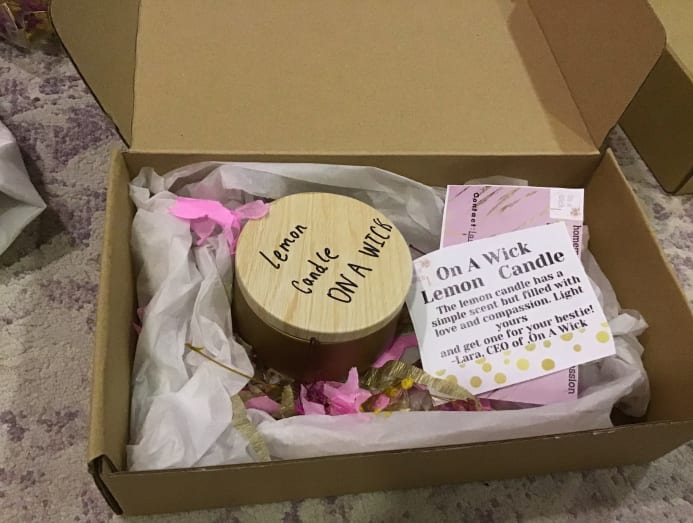 Lara is now the proud owner of a candle business she calls On A Wick, which currently offers candles in three scents – lavender, lemon and peppermint – for S$16.80 each. She sells them in bundles as well – the Bestie set comprises two candles for S$30, while the Celebration set has three for S$45. 
Lara's website is a work-in-progress so orders typically come through Manchharam's own Instagram page.
"Sometimes, I just wake up with crazy ideas in my mind and want to build on that idea, but with candles, I felt it was something I would put a lot of work into. 
"Lighting candles brings joy to me because you are surrounded by this lovely scent that makes you feel happy and helps you focus on the positive," said Lara, who studies at Singapore American School.
The 11-year-old has always wanted to be a businesswoman, inspired by her mother, who "created so many different businesses that pushed me to think more about what I can do". 
"I will always give my mum credit because she constantly encourages me to try harder and stay organised!" she said. 
Manchharam told CNA Women she ran a handbag label when Lara was just "a few years old".
"She would accompany me on sourcing trips to Indonesia, sitting in hot sweaty workshops and would even help select material. It was hours in a car and she would participate from those trips to packaging at home, helping clean shelves in my showroom and even keeping me company during sale events," said Manchharam.
"My husband also has a startup so Lara is constantly around us with our entrepreneurial ideas that it just sparked something in her. We also provide her with the ability to try and learn independently – while not 'helicoptering' and saving her every time she falls," she added.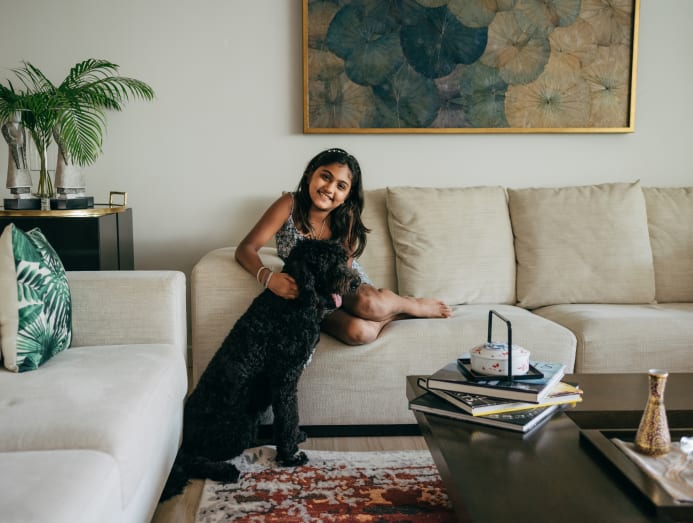 For Lara, running a business is an opportunity to leave her comfort zone – "it forces me to have a plan and achieve my goals instead of sitting around playing".
"It makes me feel good when I reach my goals."
Lara dedicates five to seven hours a week to her business, using this time to make candles, work on packaging or "working on the Excel spreadsheet". 
She said what she enjoys most about the business is the creative aspect – it makes her feel good to create a candle that is enjoyed by others.
Doing this creative work also makes her "less likely to use technology and other devices that waste time". 
And what of the parts she doesn't really enjoy? "When I don't have the right information about what a customer wants and they don't like something about my business – that brings down my confidence."
"But I always tell myself that no one is perfect and I always look at my mum never giving up and being determined, which keeps me going. 
"My advice to others is that when you have an idea in your head, write it down and make a plan to get there, and go for it. Be the person you want to become!"
CNA Women is a section on CNA Lifestyle that seeks to inform, empower and inspire the modern woman. If you have women-related news, issues and ideas to share with us, email CNAWomen [at] mediacorp.com.sg.