This is how much Blackpink tickets in Singapore will cost – if you manage to snag them
Ticketing details for the K-pop group's May 13 concert at the National Stadium have finally been revealed and they're going to set you back between S$168 and S$398.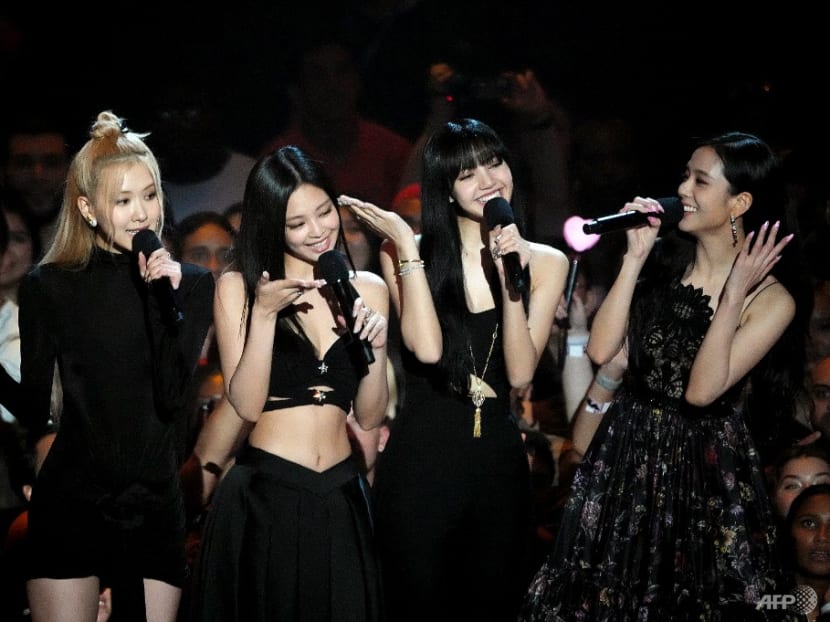 With less than a week to go before tickets to Blackpink's Singapore concert go on sale on Nov 21, ticketing details have finally been announced.
The K-pop fabulous foursome comprising Jisoo, Jennie, Rose and Lisa, will perform at Singapore's National Stadium on May 13, 2023 at 7.30pm.
Tickets will set you back S$168, S$208, S$228, S$248, S$278, S$328 or S$398 (excluding booking fee) on Ticketmaster. The Blink VIP ticket at S$398 will get you priority entrance to the standing pen, one soundcheck pass and one VIP laminate and lanyard.
Here's where you can expect to sit (or stand) based on the ticket category you're splurging on.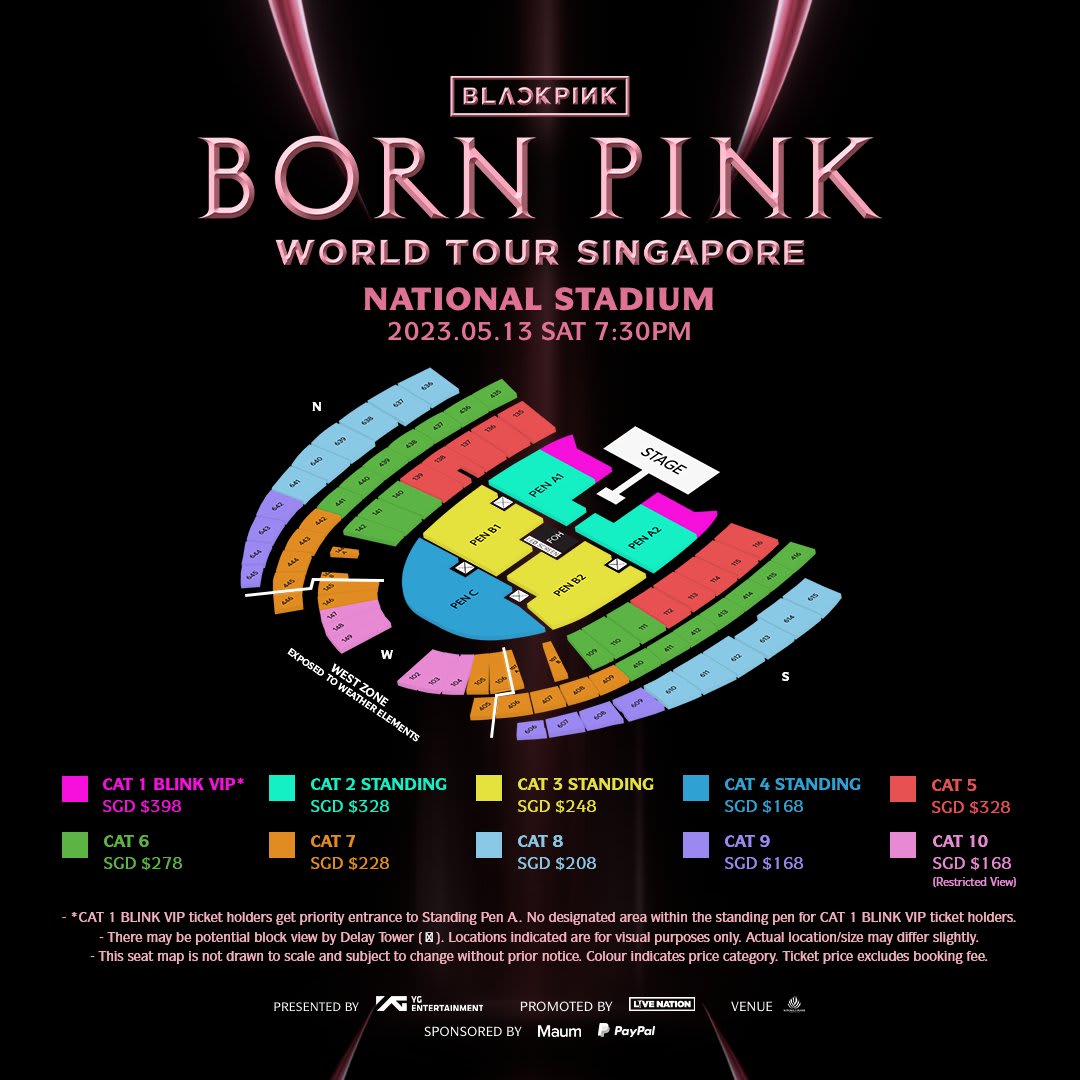 Make no mistake – these tickets will be highly sought after and trying to book them will be an exercise in agility, patience and faith in a higher power.
In Malaysia, the VIP passes that went on sale on Nov 15 for RM1,888 (S$568) sold out in a few hours, reported New Straits Times, and some scalpers are already listing them for resale at up to RM8,776. Still a bargain, compared to the US$28,000 listed for Taylor Swift tickets. 
Ticket sales for Blackpink's show in Singapore start from Nov 21 at 10am, which is when Blink fanclub members can access the early bird presale. Following that, presale for Paypal members start on Nov 22, the Live Nation presale on Nov 23 and general public sales from 10am on Nov 24.
For fanclub presale tickets, only those who registered on Weverse from Nov 7, 2pm to Nov 9, 2pm will be eligible. But there's still (some) time to register for a free Live Nation membership to access the presale, or ensure you have an active PayPal account to enjoy that presale window.
May the odds be ever in your favour.