Please reconsider your group hiatus: Korea Singers' Association president appeals to BTS
Lee Ja-yeon sent her message to the boy band and their label in a press statement after they announced a break from group activities.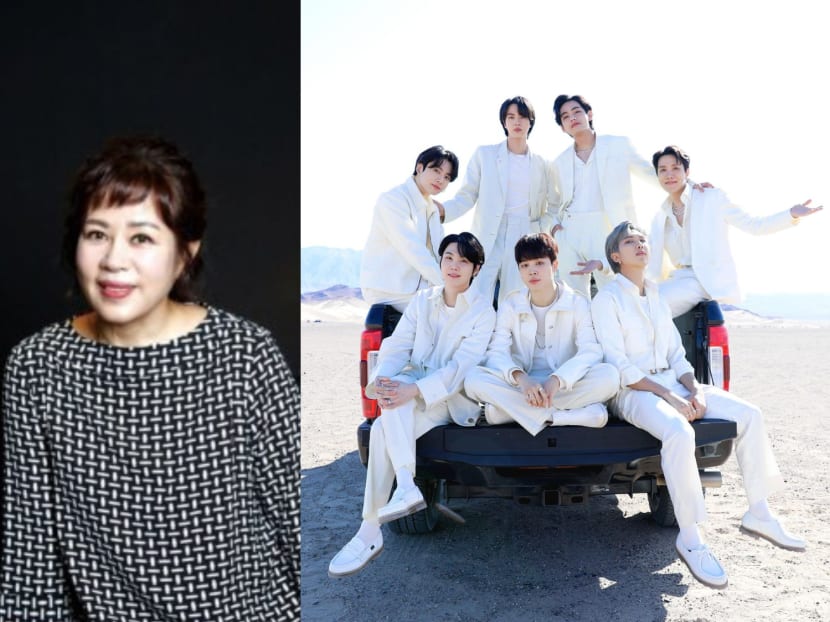 With the level of reach BTS has cultivated, it's no surprise that their announcement of a break drew strong reactions from a mixed crowd. The seven-member boy band broke the news during their annual FESTA dinner on Jun 14 that they will be stepping away from group activities to explore solo projects. 
Not everyone received the news well, including singer Lee Ja-yeon, who's also the president of the Korea Singers' Association. The association released a press statement on Wednesday (Jun 22), appealing to BTS and their label HYBE Entertainment. 
In the statement, Lee said: "I'm overcome by fear and concern that the BTS Hallyu Wave, a movement possessing the greatest cultural soft power that the world has ever witnessed, will vanish soon.  
"In the years leading up to the birth of this movement, it was believed that finding the next Beatles would be a very difficult achievement, and now, we have arrived at a point where it is difficult to hope for the next BTS to emerge any time soon. Thus, there is great concern that the heartbeat of Hallyu will cease. 
"The decision to publish this statement was not an easy one. Please, will you reconsider the decision to go on a group hiatus, for the future of South Korea's music industry?"
Touching on the group's large global fan base, also known as ARMYs, she added: "If BTS goes away, ARMYs as the missionaries of Hallyu and Korean culture will also go away. South Korea's tourism industry will suffer, and it will be difficult to hope for a future for South Korea as a hub of culture in Asia. 
"The need for attention and action regarding this existing issue is pressing. The government and the national assembly of South Korea must pay mind to this matter so that the Hallyu boom can continue to spread, and BTS can continue to promote actively as a group." 
Lee also called on the South Korean government to revise military conscription laws to allow BTS and other K-pop artistes to continue producing music and keep the K-wave going. 
However, ARMYs were quick to respond to Lee's statement. The hashtag #BTSItsOkayToRest has been gaining traction on Twitter with a total of 188,500 tweets at the time of writing.  
Some fans questioned Lee's decision to mention ARMYs, asking her and the association to "leave (BTS) alone". Others simply stated that they respect the group's decision, saying: "Take your time and do whatever you want. ARMY is right behind you."