Are you guilty of food waste? Get tips on how to minimise it from this MasterChef Singapore contestant
The latest episode of the cooking competition sought to raise awareness about the issue through a food waste challenge, which was won by education consultant-turned-food delivery rider Ilya Nur Fadhly. He wowed the judges with his improvised rendition of chwee kueh.
According to the Singapore government's Towards Zero Waste campaign, food waste accounts for half of what households here dispose of daily, marking it out as a serious issue. 
To this end, the latest episode of MasterChef Singapore Season 3, which aired on Channel 5 and MeWATCH on Sunday night (May 15), sought to raise awareness about the issue of food waste.
For the first challenge, the 10 contestants had to whip up dishes which creatively used discarded food parts, all within an hour. To spice things up, the home cooks' benchtops were furnished with food scrap bins that were used to track anything they discarded. This was to ensure that, in the spirit of the challenge, contestants would only dispose of items they were absolutely unable to use.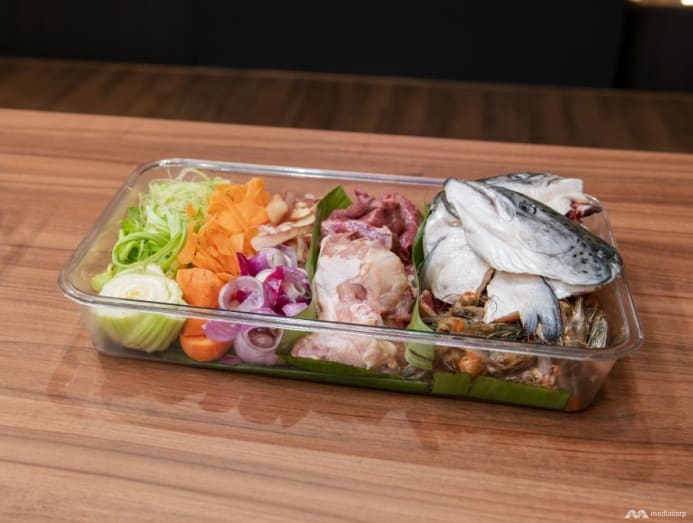 The winner of the challenge was education consultant-turned-food delivery rider Ilya Nur Fadhly, who wowed the judges with his rendition of chwee kueh.
Besides safety from elimination for the week, Ilya also took home the S$3,000 prize, as well as the ability to save three of his fellow contestants from elimination.
While he had initially planned to make a chwee kueh dish inspired by his mother, Ilya faced difficulty in the form of a missing key ingredient – rice flour, which forms the base of chwee kueh. He elected to adapt the recipe around the constraints he faced, adding that "the unconventional celery gazpacho is an addition to freshen and lighten up the dish since this version of the chwee kueh is denser and heavier".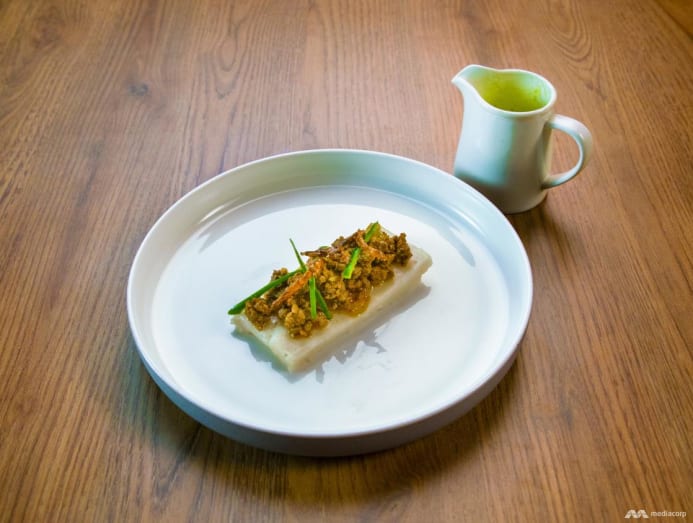 Gambling with the improvised recipe paid off for Ilya, earning him the judges' praise. Celebrity chef Bjorn Shen, having sampled the chwee kueh, called him worthy of representing Singapore on the world stage. 
Ilya himself tries to live with an environmentally conscious mindset, which he channels through his relationship with food. He added that not buying food in excess is where "innovation brings us to [use] different techniques when we utilise all our groceries".
He also pointed out how he and his family try to avoid food waste when dining out, by making sure he finishes every grain of rice or by ordering only what they can finish. 
"The evidence lies in my belly. Just look at it," he joked. 
Here are his easy-to-follow tips on how to reduce food waste, both at home and outside the home. 
Resist temptation, buy just enough.

Have a FIFO (First In, First Out) system so you don't lose track of what you have and lose them to expiration.

Be creative. Turn extra and unused produce into something else or incorporate them into your next cook. "Just don't be too crazy," he added. For example, when you're done with lemon juice, add lemon zest to your dish for added flavour or turn them into candied peel. Or you can blend herb stems into vegetable stock. Or dry excess unused herbs and grind them into herb powder for added flavour.

If you need to fulfil your cravings but what you want comes in bulk or bundle promos, share the excess with your family, friends or neighbours. "When you share food, you share the love," he said. 
Ending on a positively surprising note with no eliminations this week, MasterChef Singapore's next episode will see its Top 10 contestants taking part in the season's first team challenge. They will also be subject to "guest appearances" from exotic wildlife in the episode, set to air on May 22.