How the Singapore 'Ah Beng' made it to Marvel's Shang-Chi
The Malaysia-born, Singapore-raised Crazy Rich Asians star and The Daily Show With Trevor Noah comedian Ronny Chieng explains it all to CNA Lifestyle.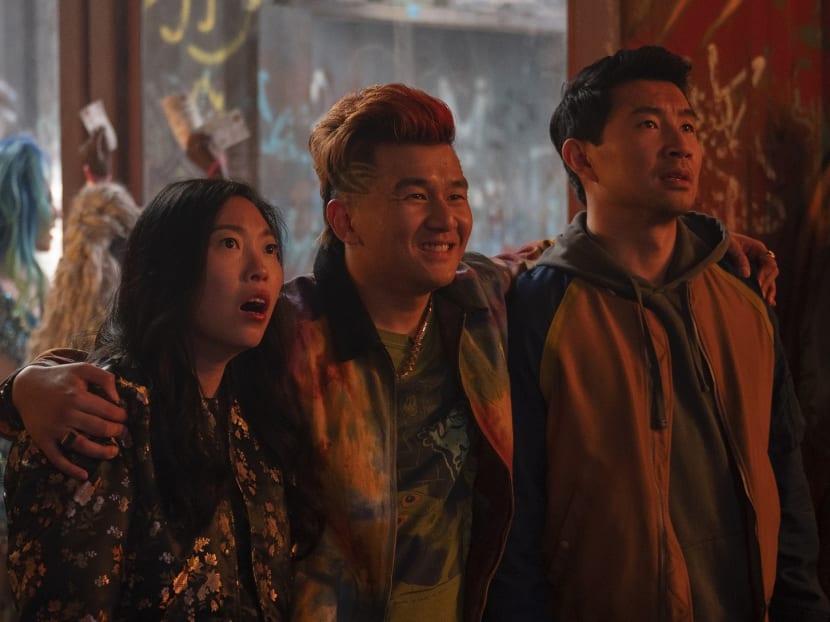 Unless you've been living under a rock, you'd know that Marvel Studios is bringing their first Asian superhero into the Marvel Cinematic Universe and onto the big screen with the long-awaited Shang-Chi And The Legend Of The Ten Rings.
There's plenty to be said about the trailblazing significance of such a massive move, which comes at such a pivotal time for Marvel (ushering in Phase 4 amid a tricky box office climate) and arguably the world at large.
The Crazy Rich Asians star and The Daily Show With Trevor Noah comedian explains it all to CNA Lifestyle – and how he snuck in a bit of Bahasa Melayu in the film.
But there is also another "first" to note – small but still significant (if a little cheeky) – in the blockbuster.
And that is the (most likely) unintentional introduction of the Singapore "Ah Beng" into the revered Marvel Cinematic Universe (MCU) in the form of Ronny Chieng's Jon Jon.
It's a small role in a massive Marvel movie, insisted the Malaysia-born, Singapore-raised, Australia-schooled and now New York-based Chieng, who serves as a regular correspondent on The Daily Show With Trevor Noah.
Without giving away spoilers, Jon Jon is a club owner who shares scenes with Simu Liu's Shang-Chi and Awkwafina's Katy. But eagle-eyed local fans will be chuffed to find him chewing up the scenery during pivotal scenes, in a role that has all the trappings of the beloved Singaporean stereotype, from his outfit and hairstyle down to his mannerisms. 
As with the Tiger Beer bottle appearing in the Disney+ series Falcon And The Winter Soldier, it's the perfect "something extra" for Singapore fans to feel just that bit closer to our beloved MCU.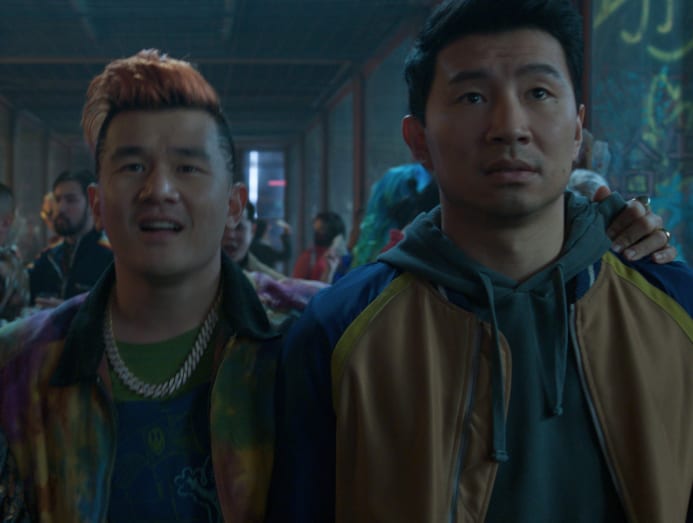 So exactly how much input for the role came directly from Chieng, who famously lived in Singapore for 10 years, where he studied at both Fuchun and Yuhua Primary Schools, and later, Pioneer Secondary School and Pioneer Junior College? 
"I didn't even connect Jon Jon to being 'Ah Beng' until you mentioned it, but actually you're right, he is an 'Ah Beng'! If you watch the film, he's a total 'Ah Beng'! I can't give away spoilers to what he does, but even his job is super 'Ah Beng'!" he admitted with a laugh.
"You know, I was speaking Chinese in the film. And at one point, I dropped some Bahasa Melayu in there as well. So yeah, he's very 'Ah Beng'!"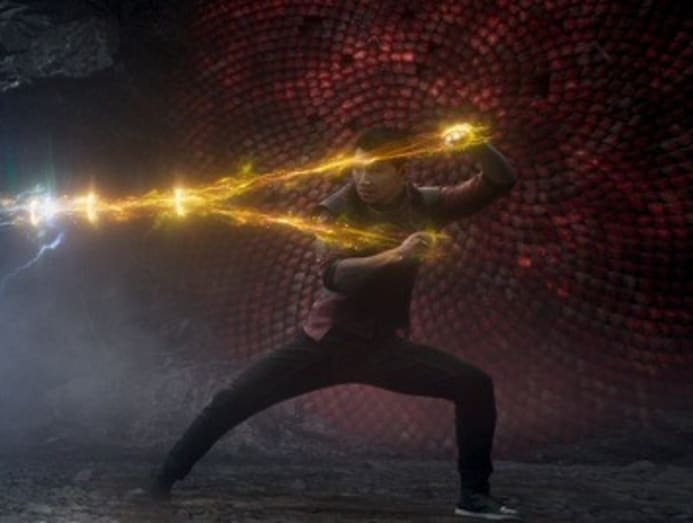 So was the accent and intonation Jon Jon used Chieng's decision? Or was it Shang-Chi director Destin Daniel Cretton's idea to show that there's more than one specific type of Chinese out there?
"The Chinese part they wrote in, so I did the scenes in English and Chinese," explained Chieng.
"They didn't know which one would play well so I just did it in both. But isn't that exactly how we roll in Singapore, right? We just go in and out – sometimes we speak Chinese, sometimes we speak English. We just weave in and out."
The Hong Kong legend sat down with CNA Lifestyle to talk about his foray into the Marvel Cinematic Universe and why he decided it was time to get out of his comfort zone to play the movie's baddie, Wenwu.
According to Chieng, in that "actual Shang-Chi world", Cretton wanted to have a very international flavour.
"Which is what Southeast Asia is, isn't it? It's a melting pot of culture and language. And so the fact that my accent isn't the traditional Chinese accent, Destin liked that. He said he wanted this place to have an international field, not just a specific country," said Chieng.
Shang-Chi stars Simu Liu and Awkwafina, along with director Destin Daniel Cretton tell CNA Lifestyle all about working with cinema legends Tony Leung and Yuen Wah, how they filmed that (now) iconic bus fight scene, and what Stan Lee would say about MCU's first Asian superhero.
"I was working with Chinese translators and, to their credit, they wouldn't try to change the accent too much. They said the accent actually fits the character. So, I guess – you're right, there is something there – the idea of this guy who is a bit more cosmopolitan and international. Because Chinese people have different accents, too, and I think that's really cool to showcase on screen, you know?"
He added: "Like in Inglourious Basterds, we show the Germans with different German accents from different regions? I don't think people have really seen Chinese people have different Chinese accents for different regions of the world."
Shang-Chi And The Legend Of The Ten Rings is out in cinemas now.
CNA Lifestyle hung out with 34-year-old stand-up comedian and The Daily Show correspondent Ronny Chieng at Singapore's Tiong Bahru Market, where he shared what it was like to travel between the Singapore and Malaysia for school every day – over his favourite hawker food, of course.