Actress Shannen Doherty reveals her cancer has spread to her brain
The Charmed and Beverly Hills, 90210 star was first diagnosed with breast cancer in 2015.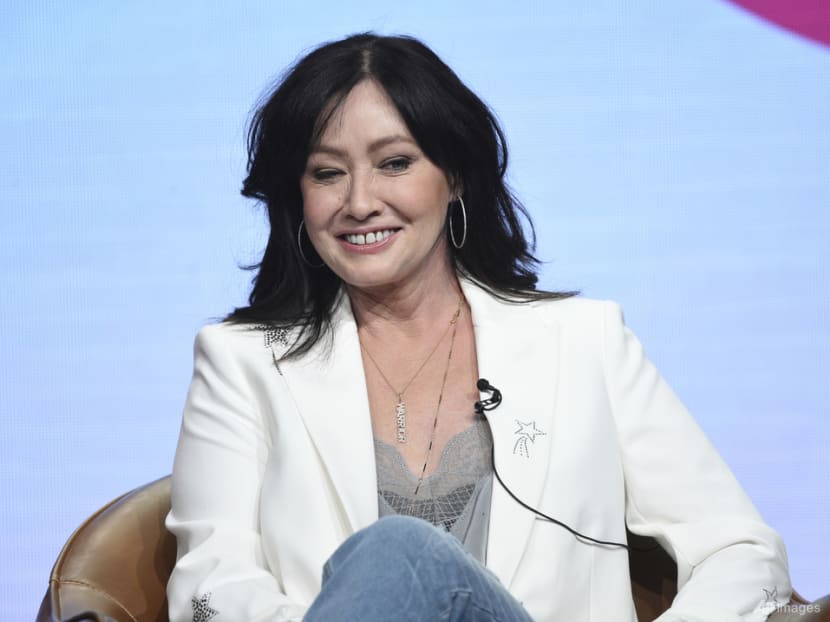 On Wednesday (Jun 7), 90s icon Shannen Doherty provided an update on her ongoing battle with breast cancer – revealing that it has spread to her brain.
In an emotional video (taken on Jan 12) posted on her Instagram page, the 52-year-old Doherty can be seen shedding tears as she goes through her first round of radiation on her brain. The Beverly Hills, 90210 actress revealed that on Jan 5, her CT scan showed that her metastatic cancer had spread to her brain. 
She went on to describe her fear during the process, writing: "My fear is obvious. I am extremely claustrophobic and there was a lot going on in my life. I am fortunate as I have great doctors like Dr Amin Mirahdi and the amazing techs at [Cedars-Sinai]. But that fear…. The turmoil….. the timing of it all…. This is what cancer can look like."
Shannen Doherty was first diagnosed with breast cancer in 2015 and had to go through a mastectomy in 2016. After rounds of chemotherapy and radiotherapy, she announced in 2017 that her cancer was in remission. 
However, in 2020, she revealed that her cancer returned in 2019 and that she was in stage four.
Doherty's emotional video triggered an outpouring of support from fans and fellow celebrities. Actress Selma Blair wrote: "This is a lot to take on, still again. And I am wishing for all the wise peace you have [learnt] to find you in the terror moments. To know we are holding you." 
Director and Mallrats co-star Kevin Smith offered words of encouragement, writing: "Rooting for you, my irreplaceable friend. You have been such a fearless fighter your whole life, so it's understandable to be a little scared from time to time. But when those moments pass, let that indomitable Doherty spirit take over anew. I love you so much, my Mallrat."
Doherty even received support from The American Cancer Society who thanked her for "sharing [her] journey and the transparency of the experiences patients can go through".
Shannen Doherty began her acting career in 1981 and achieved worldwide fame in the 90s through her roles in as Brenda Walsh in Beverly Hills, 90210 and Prue Halliwell in Charmed. In 2014, she reprised her role as Brenda Walsh in CW's 90210 – earning a reported US$40,000 (S$53,700) per episode.