Star Awards 2023: Sammi Cheng and Jam Hsiao to headline show, Matilda Tao and Lee Teng to host
Voting is also now open for the "Top 10 Most Popular Male/Female Artistes" awards and the inaugural "Most Popular Rising Star" award.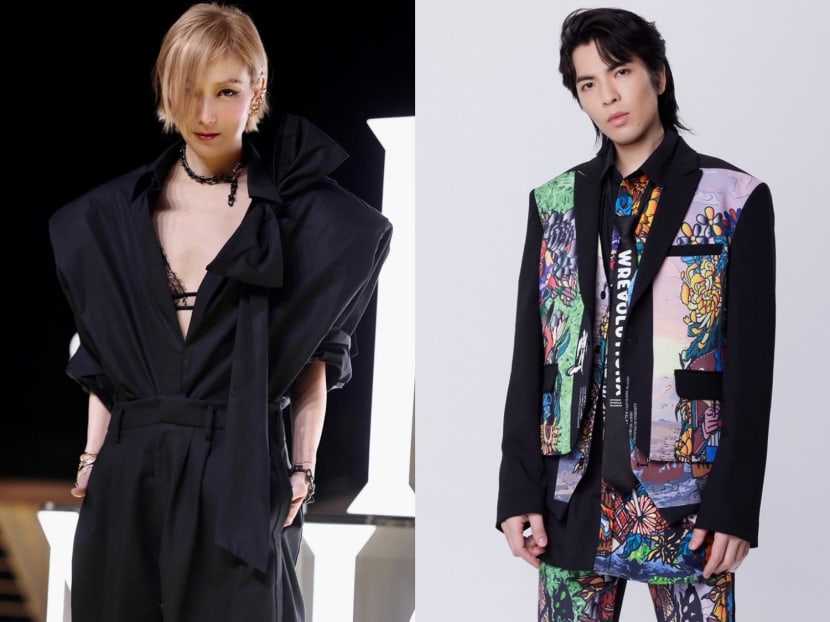 Star Awards 2023 on Apr 9 is gearing up to be an exciting night as Mediacorp announced the show's headliners and hosts on Monday (Mar 6).
Cantopop queen Sammi Cheng and singer Jam Hsiao will be performing and doubling up as awards presenters during the show. And joining the already long list of stars are renowned celebrity Matilda Tao and local artiste Lee Teng, who will be hosting the show together.
All eyes will also be on the celebrities competing for trophies during the show.
This year, a record 75 artistes – 36 female and 39 male – will vie for a coveted spot in the "Top 10 Most Popular Male/Female Artistes" awards. Star Awards 2023, themed Beyond | Celebrations, marks the first time the show has done away with a preliminary shortlist of Top 40 stars via a nationwide poll of 1,000 people. Instead, the public will be able to vote directly for all eligible nominees.
The same goes for the inaugural "Most Popular Rising Star" award, which will see 39 artistes with five years or less of experience competing for one of three spots reserved for the stars of tomorrow.
Check here for the full list of nominees. 
Fans can start voting for the "Top 10 Most Popular Male/Female Artiste" and "Most Popular Rising Star" awards from now on mediacorp.sg/StarAwards. The voting portal for each award will remain open until 7.30pm and 5pm respectively on Apr 9.
Results of the vote, as verified by professional auditors, will make up 80 per cent of the final results, with the remaining 20 per cent determined by the Popularity Survey, which is conducted by an accredited market research company and reflects the views of various age groups across Singapore's population.
Said Angeline Poh, Mediacorp's Chief Customer & Corporate Development Officer: "Every year, the 'Top 10 Most Popular Artistes' award takes centre stage at the Star Awards and shines a spotlight on artistes who possess the greatest charisma. By opening the competition for this hotly-contested category to all eligible artistes this year, audiences will get to appreciate the unique appeal of each artiste in an increasingly competitive industry."
Catch the Star Awards 2023 on Apr 9. Live telecast available on Channel 8 and Channel U, with simulcast on meWATCH and Mediacorp Entertainment YouTube channel. Backstage Live takes place from 3.30pm to 10.30pm. Walk Of Fame takes place from 5pm to 6.30pm. Star Awards 2023 Live Show takes place from 7pm to 10pm. Repeat telecast on Apr 16 on Channel 8.