How a character with an intellectual disability, along with an inspired cast and crew, brought viewers back to Singapore drama
Your World In Mine, a Mandarin drama about a family struggling to give equal care to all its members, has resonated with viewers in a special way. Here's why.
Recently, we ran a story about Singapore actor Richie Koh being in the spotlight for playing a character with an intellectual disability in the Mandarin drama series Your World In Mine.
Comments from readers were almost wholly positive, with many saying the drama was the first local production they had watched in a long time.
Much of it had to do with Koh's performance, which more than a few people said had the power to move them to tears.
The actor plays a 21-year-old with the intellectual age of a seven-year-old, and the story delves into how his family members – mum, played by Huang Biren; dad, played by Yao Wen Long; sister, played by Hong Ling; and brother, played by Zong Zijie – juggle caring for him with the pressures of their own busy lives.
Your World In Mine ended its free-to-air run on Aug 12 but is available on demand on meWATCH.
"I stopped watching Channel 8 dramas for years, but this series caught my eye," wrote one Facebook commenter.
Another wrote: "I do not watch much of our local dramas but I began looking forward to this one in particular."
Yet another opined: "I think many have tuned out of local dramas after a long spate of lacklustre productions but this one's a gem."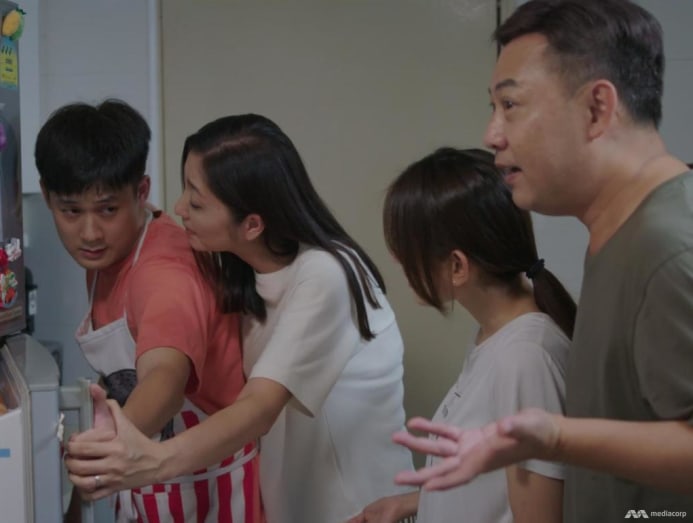 If Your World In Mine marks a watershed moment for local Mandarin productions, it will be because it proves that Singaporeans aren't uninterested in Singapore stories. It's not the seeming banality of heartland families living their quotidian lives that turns us off. And we aren't reluctant to support local talent.
But, we are hungry for stories told with heart.
High melodrama and superficial schadenfreude fell out of favour a long time ago, along with quarrelling neighbours, villains with motiveless malignity and black-and-white good guys and bad guys. In Your World In Mine, even the troublemaking character, played by Priscelia Chan, gets a chance to reveal the trauma-ridden backstory behind why she behaves the way she does.
The drama's title signals that it was written with clear intention: To encourage understanding, empathy and the willingness to walk a mile in someone else's shoes.
And so, many of the characters have disabilities or illnesses that aren't easily perceived. Besides Koh's central character, a couple of characters deal with depression, which can be hereditary. And an elderly character, played by Xiang Yun, has dementia. The show doesn't just present them to us with compassion, but also asks after the mental health of their caregivers.
There aren't many scripts like this one, from story planner Lau Ching Poon, that provoke the cast to say, as Hong and Zong did, that working on the production made them better people, helping them appreciate those around them and not take things for granted.  
It also helped the actors return to the heart of what acting really is.
At the media conference to promote the show, Huang, a veteran actress with multiple awards under her belt, shared: "We all put in a lot of effort – not to act, but to enter the character's inner world." She added that she hoped viewers would do the same, and come to better understand kids with disabilities and their parents.
As for Koh's performance, its success lies in the fact that it is so clearly without affectation.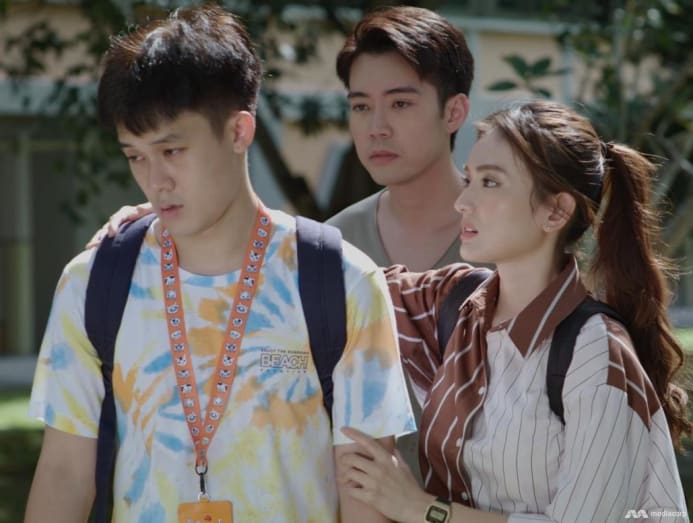 He shared that apart from watching documentaries about people with intellectual disabilities and meeting with two Down syndrome kids, the extent of his preparation was to get less sleep every night so his eyes would look less alert. On set, the cast and directors went with a new way of filming that was very go-with-the-flow; they had the freedom to be guided by their emotions in the moment.
It would have been easy for a more established actor – or even, perhaps, a prettier actor – to get caught up in entrenched habits or how his performance might be received. But Koh told us he simply put all considerations aside and just got on with it. He just let it flow.
That, too, is the message of the show, as told through his character, Tian Cai: Perhaps the world is really that simple, and it's the rest of us who make it complicated.
Tian Cai, meaning "genius", is the show's way of signalling that even though this kid was born into a very average family, he's not average at all. At first, his name is a joke that hinges on irony, but by the end of the show, this is subverted as he emerges as the family's moral compass and the glue that holds them together.
What makes Your World In Mine a worthwhile watch? Not glamour, intrigue, crime or big budget explosions, but finding the extraordinary in the banal, and celebrating the heroic in the everyday.
Catch Your World In Mine on meWATCH.