How to make your portable induction hob work better for your DIY hotpot
In our new Household Hacks series, CNA Lifestyle offers tips and tricks to maximise your home appliances and gadgets to make maintaining them less of a chore and give you more bang for your buck. We kick off with the portable induction hob for your hotpot dinner at home.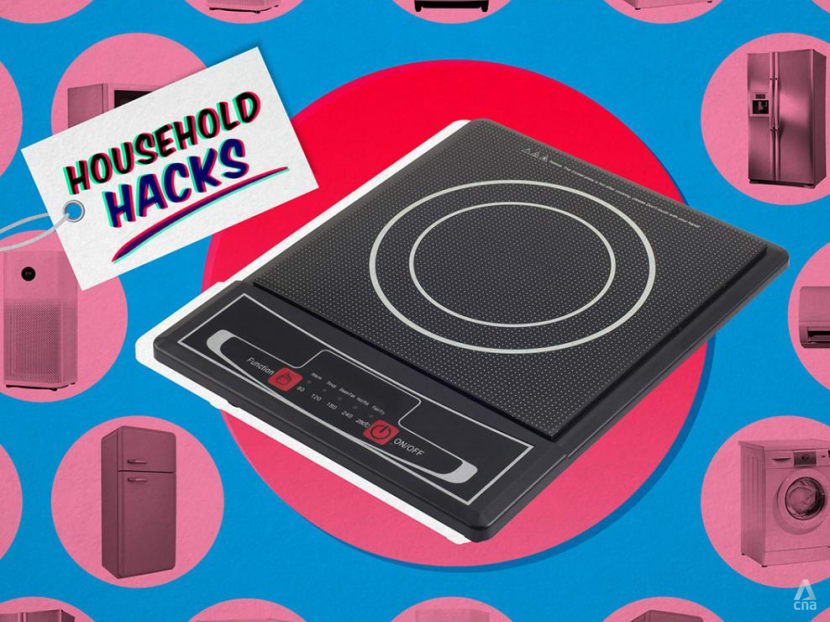 Life would be tough without the home appliances you own. The microwave oven for a quick reheat of last night's leftovers? Heaven-sent for when your stomach's growling but you can't be bothered to order online. The all-important air-conditioner? Without it, all sweat-free activities would cease in tropical Singapore.
But life can be even easier if you know how to maximise your home gadgets' efficiency and, more significantly, ensure safety when using them. These daily devices are also usually big-ticket purchases, which means you would want them to last quite a while – maybe even until the next home upgrade.
In this new series on CNA Lifestyle, we ask the experts for hacks to make the most of your home appliances, starting with the tabletop induction hob.
Does it still work? Is that buzzing or clicking sound normal when it's in use? We let Assistant Professor Christopher Lee from Nanyang Technological University answer those questions and more.
HOW DOES INDUCTION WORK IN THE FIRST PLACE?
Underneath that black, glass-like surface (it's usually ceramic) lies a coil of copper wire. When you place a pot on the ceramic surface and switch on the hob, a looping magnetic field or eddy current is produced, explained Asst Prof Lee. This eddy current flowing through the resistance of the pot is what creates the heat.
Since the pot itself is directly heated, energy is not wasted on heating the air around it, unlike a gas stove. "The efficiency of a gas stove is less than 35 per cent to 40 per cent, while that of induction heating is much higher," said Asst Prof Lee.
Translated: You'll need less time to get things going. Take boiling water, for instance. A litre of water would take anywhere between six and 11 minutes to boil on a gas stove. On an induction stove, it's just three minutes.
Consider the size of your steamboat pot, too. If it's way smaller than the ring on the hob, energy may be wasted, he said. Conversely, if your pot is bigger than the ring, it cannot heat up the soup quickly enough.
Since the pot plays an integral part, it is important that it is made of the right material. By that, it has to be magnetic and that includes metals such as iron, some stainless steels as well as, to a lesser effect, copper, aluminium and even some special ceramics, said Asst Prof Lee. To be certain, look for the induction symbol, which looks like four loops of wire, at the bottom of the pot.
WAIT, IS THERE RADIATION PRODUCED?
"The frequency of an induction hob is typically 20kHz to 30kHz, which is much lower than that of a handphone and microwave oven. With a safety distance of around 30cm, the radiation is safe enough," said Asst Prof Lee.
However, if an elderly at home has a pacemaker or fibrillation device, be cautious when using the induction hob. The magnetic field may affect the functions of medical implants, he said. As for the hob's electromagnetic field, or EMF, damaging your handphone, there is not much concrete consensus as yet, he added.
HOW DO WE TELL IF THE INDUCTION HOB RETRIEVED FROM OUR STOREROOM IS STILL USEABLE?
Check the cable and plug; is anything loose or frayed? You might want to reconsider using the hob if there is any damage.
Next, check the hob's surface for scratches and cracks. These can trap food and when covered with a hot pot, can further damage the surface.
Then, plug the hob in, place a pot of water on it (the pot is essential for the hob to work and the water is to prevent burning the pot) and switch it on. Look for fault detection signals or sounds that automatically appear if there're any issues such as an overcurrent, where the normal load current is exceeded. "If a fault occurs, it will report an error code in the display screen and will not work," said Asst Prof Lee.
THERE IS HUMMING OR BUZZING. IS THAT NORMAL?
It is normal to hear such sounds as they are caused by the energy being transmitted from the hob to the pot. The buzzing should quiet down or go away when the pot heats up or when you turn down the power. But if any other sound – such as a long, loud beep – suddenly appears, you might want to discontinue using to be safe, said Asst Prof Lee.
IS IT OKAY TO KEEP THE HOB ON FOR A PROLONGED PERIOD?
Even though continuous use should not be a problem, Asst Prof Lee advised to keep the hob on for not more than an hour to be safe. "Since most induction hobs should have passed the safety requirements, it should be safe if you use yours in a proper way," said Asst Prof Lee.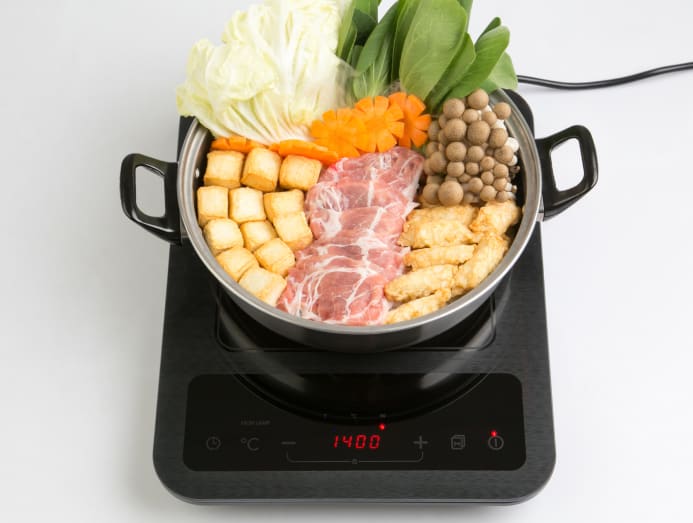 By "proper", he meant making sure there is some food or liquid in the pot, especially if you have it turned on at the maximum level; otherwise, you may create overheating and damage the hob and pot – or at the least, reduce both items' lifespan.
And you do know you should not place your hob on an angled surface, don't you? Scalding-hot liquid spilling onto the hob and dining table is never good. For the same reason, don't leave a boiling steamboat unattended.
HOW DO WE CLEAN IT?
Never scrub with a rough sponge. You'll only need to wipe with a solution of dishwashing liquid and water using a microfibre cloth or soft sponge – maybe two or three times if there's major spillage. But there's no need for special or cleaning detergents or rough sponges.
HOW DO WE PROLONG THE INDUCTION HOB'S LIFESPAN?
"Try not to overuse the hob, say, continuously cooking for more than a few hours," said Asst Prof Lee. "After use, clean it, let it dry and store it in a dry place."
Other than that, it's about matching the right hob to the right party size if you want to extend the appliance's lifespan. For instance, if you're expecting a few big eaters and are using a much bigger pot this year, the ceramic surface may crack under the weight of the filled pot. Consider upgrading your induction hob to one with a thicker ceramic top. It's usually about 4mm thick for domestic units but if you have the option of a thicker one, go for it.
Also, a bigger hob will allow more air to circulate and keep it working efficiently; it'll also mean a bigger ring to accommodate a bigger pot.
And since a bigger pot needs more power to heat up quickly, it makes sense to use a hob with a higher power rating; most induction ones are between 2kW and 5kW.