Thai actor-singer Bright Vachirawit Chivaaree on his fave things to do in Bangkok and fashion essentials
Bright was in Singapore to celebrate the first outdoor YSL Beauty Libre pop-up. CNA Lifestyle sat down with him to uncover little known facts about the 25-year-old rising Thai star.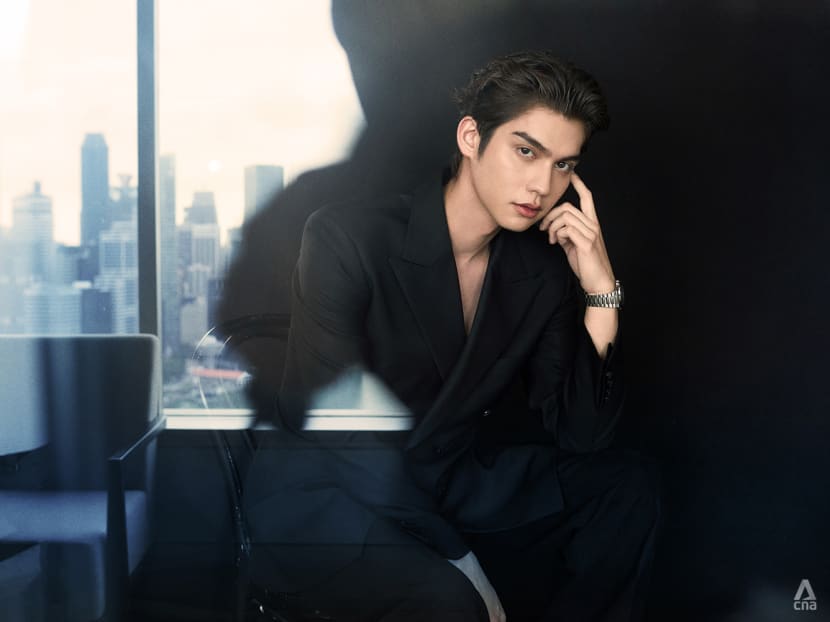 Bright Vachirawit Chivaaree's mother definitely knew what she was doing when she named him. Just look at how bright his star is right now.
He's one of Thailand's most popular stars, and with his social media numbers at 17.6 million followers on Instagram and 4.6 million on Twitter, we're not surprised at all.
After all, Bright is a household name in Thailand, having hosted his very first variety show, Strawberry Krubcake, when he was only 15 years old.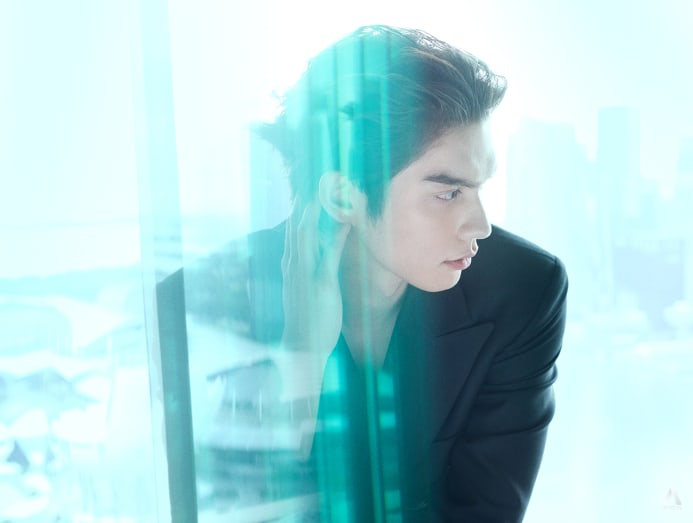 But what truly propelled him to international stardom was his lead role as Sarawat in 2gether: The Series in 2020. The show not only became one of the most viewed series on Thailand's LINE TV, but it was so popular that both Bright and fellow Thai actor, Win Metawin Opas-lamkajorn, reprised their roles in the sequel, Still 2gether, as well as its movie spin-off, We are 2gether. (Both seasons of 2gether are also available on Netflix for you to binge watch.)
And in 2021, Bright's star shone even brighter when he took on the role as Thyme in F4 Thailand: Boys Over Flowers, the Thai adaptation of the popular Japanese manga, Hana Yori Dango. The same series that took Asia by storm with Taiwan's Meteor Garden and South Korea's Boys Over Flowers.
The 25-year-old was recently in town to attend the first outdoor YSL Beauty Libre pop-up (no guesses as to what scent he loves), so CNA Lifestyle sat down with him to uncover little known facts about his singing career, his shopping habits and his must-visit spots in Bangkok.
The 25-year-old Thai celebrity is best known for his roles in F4 Thailand: Boys Over Flowers and the 2gether series on Netflix.
ALWAYS PUTTING HIS BEST SELF FORWARD
It's obvious that Bright is a social media star. And he stays connected by posting about his daily life and experiences on Instagram Stories. "I always share to Stories because you can't upload too many posts in a day, but for Stories you can upload a lot in one day. If you want to see what I do every day, you can follow me on Instagram," he added cheekily.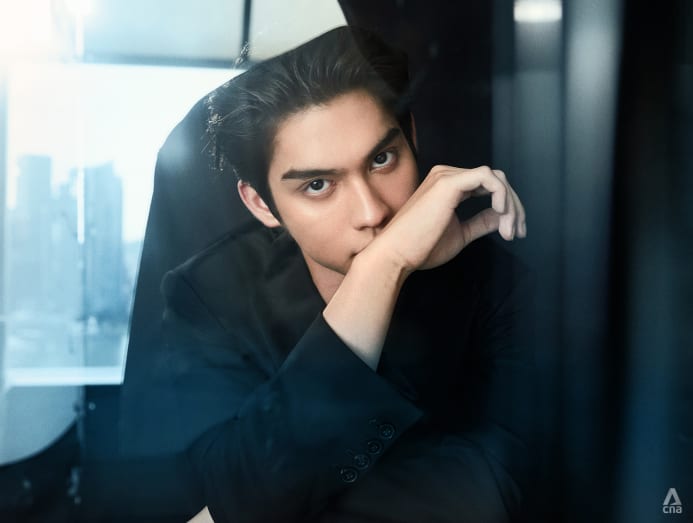 And with so many fans following his every move, Bright has to ensure that he always looks his best. His little-known grooming secret? "Don't forget to trim your nose hair. It's very disgusting if you forget it." It's also a tip for all the men out there, he added.
In fact, Bright packs a pair of little scissors with him when he travels to keep those stray hairs at bay.
SOLO ARTIST VS BEING PART OF THE BAND
The 25-year-old Thai-based actor is also an accomplished singer with over 610,000 followers on Spotify.
His first Thai single, Unmovable, was released in 2021, followed by his first English single, Lost and Found, a year later. And though 2023 has only just started, he's already dropped two new English tracks: My Ecstasy (featuring D Gerrard) and Saturday Night in January and February, respectively. The latter has garnered over 1.1 million streams across YouTube and Spotify since.
But Bright admitted that he never thought he would become a solo artiste. "Before I became a musician, I grew up in my uncle's music school, so I never saw myself as a solo artiste, but always with a band. And honestly, I feel more comfortable performing in a band than when I go solo."
In fact, the young singer added that he's always been part of a band with his friends, from the time he was learning musical instruments at his uncle's school – Bright plays the guitar, bass, drums and keyboard.
EVER THE FASHION ENTHUSIAST
We've seen Bright fronting luxury brands – he's collaborated with Adidas, Gucci, Prada and Louis Vuitton, and is the global brand ambassador for Burberry. He's even got his own sustainable fashion line, Astro Stuffs.
But like the true fashion enthusiast he is, Bright shared that he still loves to shop. "As much as I am a brand ambassador and I have my own clothing brand, I still shop especially when I have to buy something for a specific activity like exercising or going to the beach."
His most favourite fashion essential? "Sunglasses. Because it not only protects my eyes, but I can even use it to hold my hair in place as my hair is kind of long right now."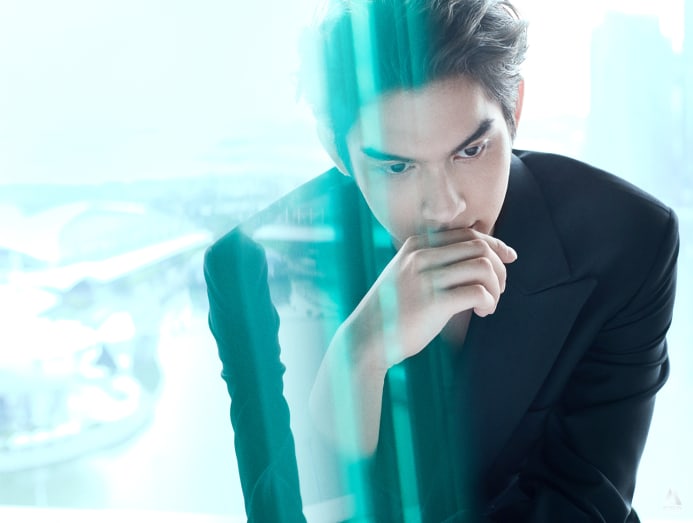 BRIGHT'S BANGKOK MUST-DOS
With Bangkok being a favourite destination for many Singaporeans, we couldn't let Bright go without him letting us in on his go-to spots.
For good food, his number one pick would be Talad Rod Fai Train Night Market. "There's Thai food, international food. You should go and try the many things there."
For a change in architecture, Bright suggested temple-hopping. "I love the temples because they have very beautiful exteriors."
And his perfect Saturday night? "I love to hang out with my friends. Maybe visit a jazz club with good music and good food. Or sometimes I'd visit an EDM club too."
Now you know what you should do on your next visit to the Land of Smiles. 
YSL Beauty Libre Pop-up will run till 26 March at ION Orchard.
Senior editor Serene Seow, Art direction by Chern Ling, Senior producer Lindsay Jialin, Photography by Joel Low, Photography assistance by Eddie Teo. Special thanks to The Ritz-Carlton, Millenia Singapore.