Celeb food haunts in Hong Kong: Where stars like Tony Leung, Chow Yun Fat and Aaron Kwok go for good meals
K-pop girl band Blackpink caused a frenzy recently when they visited a popular seafood restaurant at Temple Street. Here's where else you can go if you want to spot a celeb while having a great meal. 
Celebrities
–
they may be famous, but some of them are also die-hard foodies like the rest of us. This is especially true in Hong Kong, where Michelin-starred restaurants and street food establishments are equally well-loved by the A-listers. Like Chow Yun Fat, who is famous for popping by his favourite no-frills bakery Hoover Cake Shop and 
cha chaan tengs
 (Hong Kong style cafe) for a bite after hiking.
Other celeb foodies appear to include Eason Chan, who has been spotted at a traditional 
dai pai dong
 (Hong Kong's unique roadside stall), and Tony Leung, who reportedly enjoys his beef noodles and egg tarts.
If you are hoping to catch a glimpse of these stars when you are in Hong Kong, 8days.sg tells you where to go:
CHEUNG HING COFFEE SHOP
This old-school cha chaan teng in Happy Valley has been around for more than 50 years, and has served many famous guests like Aaron Kwok, Tony Leung, George Lam and the late Leslie Cheung. Cheung Hing is particularly popular for its flaky Portuguese-style egg tarts, buttery bolo buns and milk tea.

9 Yik Yam St, Happy Valley, Hong Kong.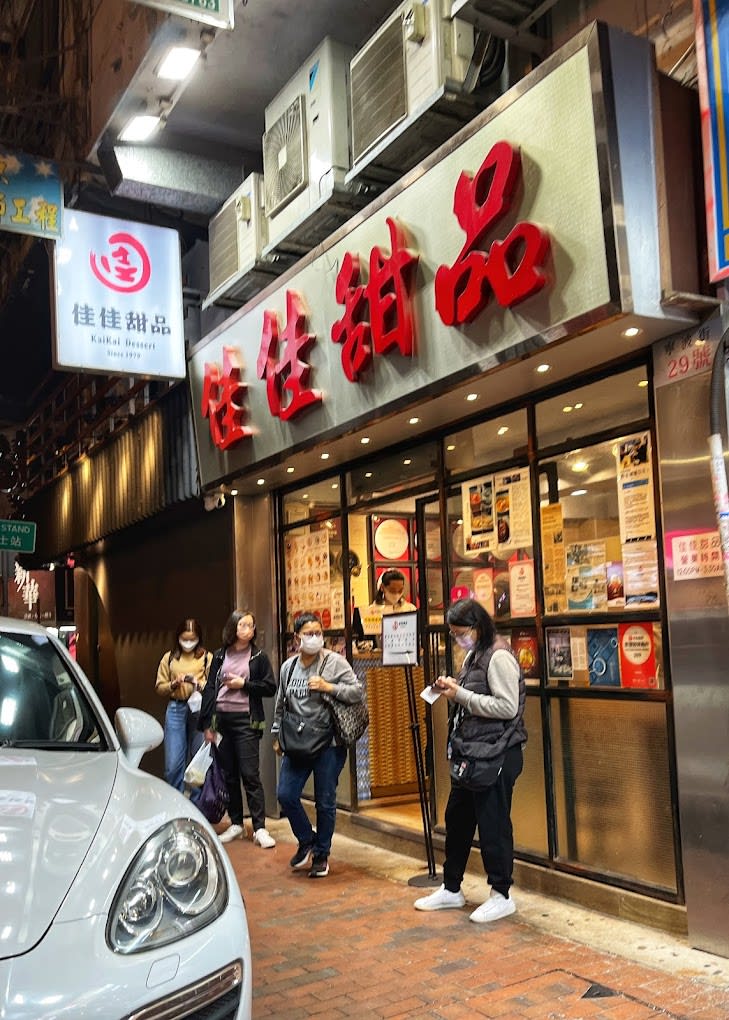 KAI KAI DESSERT
Kai Kai Dessert is a well-loved tong shui (soupy desserts) joint among the locals and celebs in Hong Kong, like Wong Cho Lam and Chow Yun Fat. Located near the famous Temple Street Night Market in Jordan, it has a Michelin Guide Bib Gourmand nod and is open till 3.30am daily. Regulars swear by the shop's velvety black sesame paste, tang yuan (glutinous rice balls dessert) and snow fungus soup.

29 Ning Po St, Hong Kong.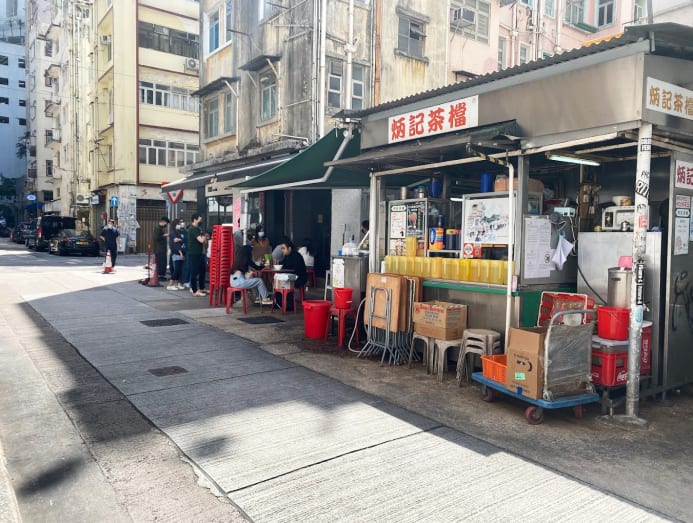 BING KEE CHA DONG
Bing Kee Cha Dong is one of the charmingly unassuming stalls with a gritty metal facade and ad-hoc tables set up along a narrow alleyway. It is also where Hong Kong actor Sean Lau and singer Eason Chan, both longtime customers, get their pork chop noodles, toast sandwich and nai cha fix (cha chaan teng food evolved from British colonial influence, which inspired Hong Kong's cooks to combine Western-style recipes with local ingredients and cooking methods). Interestingly, this tea 'hut' is in Tai Hang, a neighbourhood near Causeway Bay that is reportedly home to a few Hong Kong celebrities.

5 Shepherd St, Tai Hang, Hong Kong.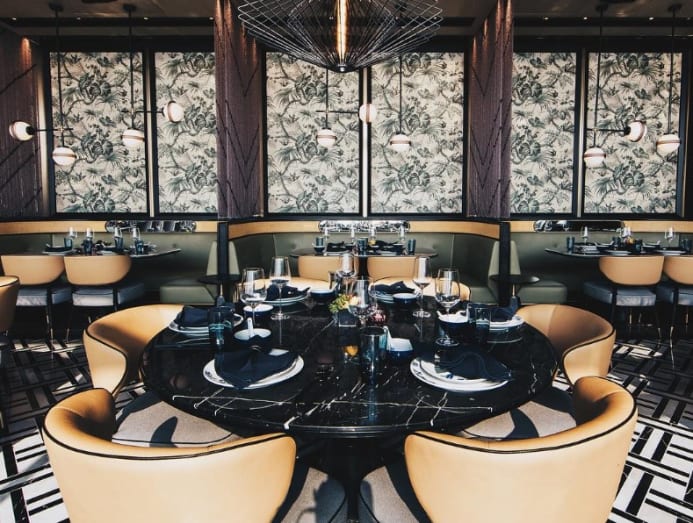 HEXA
This upscale mod Cantonese restaurant at Harbour City mall offers a sweeping view of Victoria Harbour in Tsim Sha Tsui, and is open till 2am serving luxe dishes like braised abalone and stewed wagyu beef cheek. It is apparently a favourite with Eason Chan, Gillian Chung and Jay Chou, who even held the press conference for the Hong Kong stop of his Carnival World Tour in 2017 at Hexa.
Shop OTE 101, G/F, Ocean Terminal, Harbour City, 3-27 Canton Rd, Hong Kong.
BAMBOO VILLAGE
One of the dishes unique to Hong Kong is typhoon shelter crab, which originated from the fishermen living on boats in typhoon shelters at Hong Kong's harbours. Fresh seafood catches were stir-fried with garlic, scallions and black bean sauce, which caught on with Hong Kongers who flocked to these boats for tasty zi char.

Bamboo Village at Temple Street, Jordan, is an almost 40-year-old restaurant which claimed to have moved onshore from being a typhoon shelter 'dining boat' in the '80s. It made headlines recently when K-pop girl group Blackpink dropped by for a meal while they were in town for their concert. Excited diners eagerly snapped photos of the stars, though they were later asked to delete the photos by the group's bodyguards, causing a few ruffled feathers.

265 Temple St, Jordan, Hong Kong.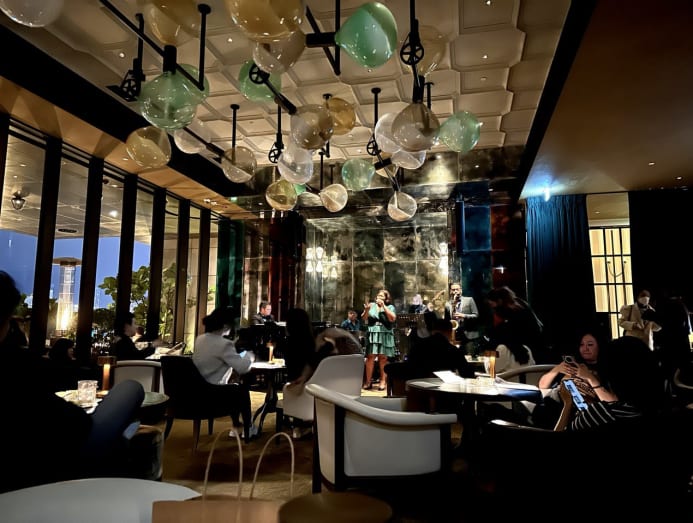 DARKSIDE
DarkSide is a sleek jazz bar housed in Rosewood, one of Hong Kong's newest – and possibly most glamorous – hotels. There are interesting details like a menu presented in a box with mahjong tiles, where you choose from eight cocktails by tossing a dice to get a corresponding tile. It is also where Taiwanese singer Eric Chou hung out days before his recent concert at the Hong Kong Coliseum last month (he was rumoured to be staying at the hotel).

Rosewood Hong Kong, Victoria Dockside, 18 Salisbury Rd, Tsim Sha Tsui, Hong Kong.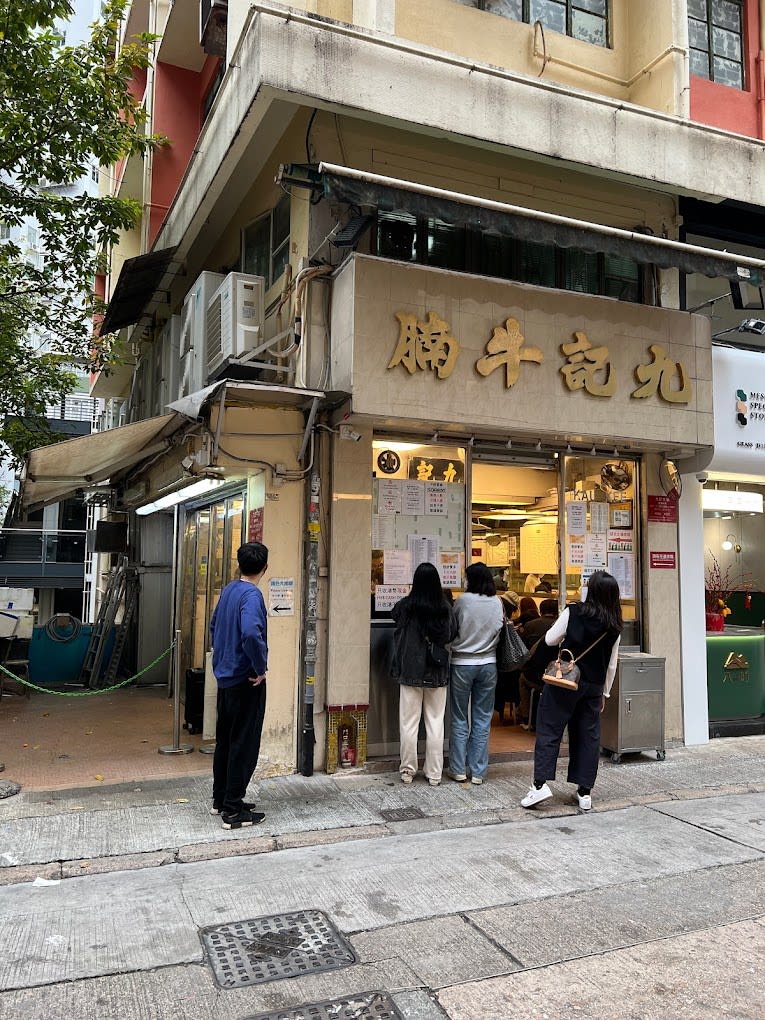 KAU KEE
Kau Kee has been in business for almost a hundred years serving its famous beef brisket and tendon noodles in your choice of soup, dry or curry. The queue here is relentless; we saw a snaking line outside every time we passed by the tiny eatery near Sheung Wan. Tony Leung is widely said to be a firm Kau Kee fan.
21 Gough St, Central, Hong Kong.
CHUEN KEE SEAFOOD RESTAURANT
Sai Kung is home to fishing villages, which naturally makes it a seafood paradise. One of the most popular Michelin Guide-recommended restaurants there is the family-run Chuen Kee, which serves home-style seafood zi char dishes like steamed fish with ginger spring onions, stir-fried crabs, poached shrimps and deep-fried squid. It also has live seafood in tanks for you to choose from. Celebs such as Jackie Chan and Chow Yun Fat have been known to dine there.
3 Hoi Pong St, Sai Kung, Hong Kong.
YUNG KEE
Roast goose is a must-try when you are in Hong Kong, and Yung Kee is one of the most-mentioned names when it comes to recommendations. The one-Michelin-starred Central institution is a favourite of Chow Yun Fat (surely Hong Kong's unofficial food ambassador by now), and is known for serving succulent goose.

Yung Kee's third-generation owner partnered Singapore-born veteran TVB producer Robert Chua to open an outpost here called Kam's Roast in 2017. It now has two outlets, including a hawker stall at ION Orchard. But due to Singapore's import regulations, it doesn't serve its famous goose here, though you can still order a selection of house-roasted pork and duck.

More recently, Yung Kee also opened an upscale restaurant called Yung's Bistro at the swish K11 Musea mall in Hong Kong, serving mod iterations of its roast meat dishes and dim sum with a panoramic view of Victoria Harbour.
Yung Kee Building, 32-40 Wellington St, Central, Hong Kong.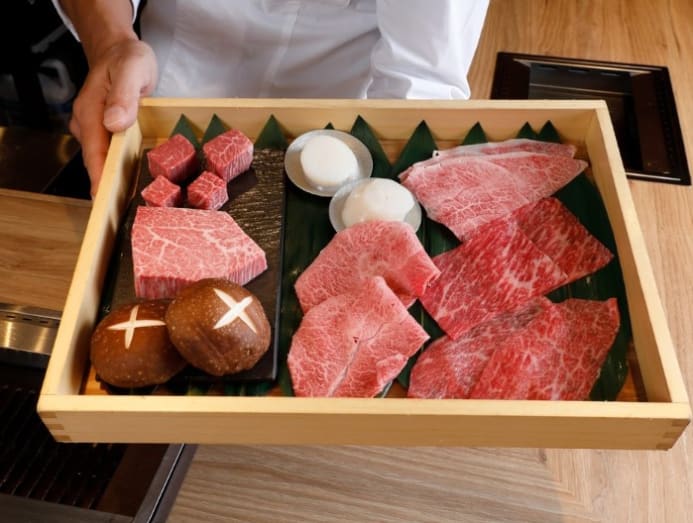 YAKINIKU GREAT
This yakiniku restaurant has two outlets at Sheung Wan and Central in Hong Kong, plus a Kuala Lumpur outpost. It specialises in different cuts of Japanese wagyu beef, which customers can also order as an omakase menu. Celeb diners there include Gillian Chung, Charlene Choi, Julian Cheung and Anita Yuen.
Two outlets including 255 Queen's Rd Central, Sheung Wan, Hong Kong.
This story was originally published in 8Days.