Swedish, Thai, deep tissue or sports massage? How to choose the right one that suits your needs
Not all massages are relaxing – and they're also not cheap. We find out how you can choose the right massage type to suit your needs.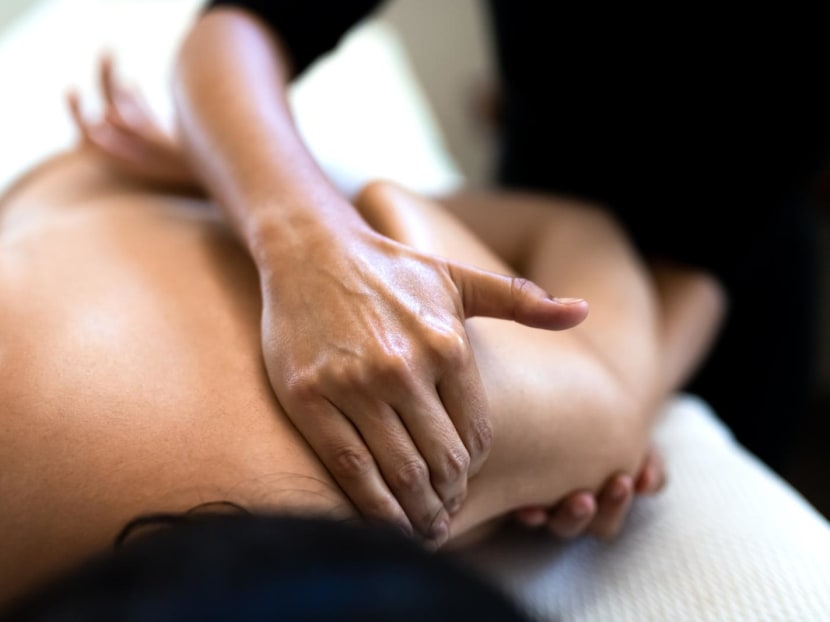 So, you've applied for leave, turned up at the spa anticipating a relaxing day and are now perusing the massage menu. Your therapist, who speaks at a level reserved for ASMR videos, is extolling the benefits of their signature massage.
But your kiasu instincts are piqued by a very long list of offerings ranging from Swedish to Thai, hot stone, deep tissue and more. If you have one shot, one opportunity to seize everything you ever wanted in one moment (props to Eminem's Lose Yourself), what massage would capture it all for you?
WHY DO YOU FEEL THE KNEAD?
You probably have muscle knots (small, bump-like areas also known as trigger points) in your neck, shoulders or upper back – or taut bands within the muscles that have accumulated from repetitive movements, overuse, trauma and poor posture, said Maureen Navarra Aleste, the principal physiotherapist from Mount Elizabeth Hospital. "These areas can exhibit sensitivity or pain upon touch, particularly in response to applied pressure."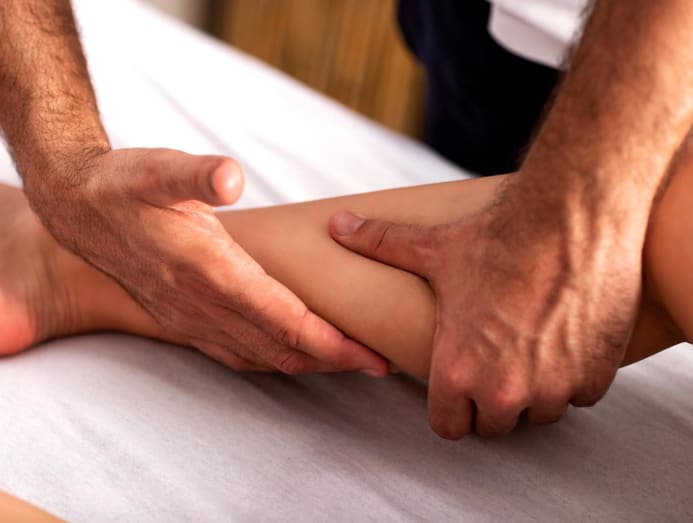 But wouldn't that make massage, which employs various degrees of pressure, an oxymoron? Aleste explained that "the repetitive application of hand movement techniques" "modulates the sensory input and prevents pain signals from reaching the brain" – or what is called the gate control theory.
It also helps when massage promotes "blood circulation through the length of muscle fibres", she said. "The continuous friction generated between the hands, fingers and skin raises the skin surface temperature, consequently enhancing blood circulation in the region. This, in turn, contributes to the reduction of muscle tension and improvement in flexibility."
SHOULD YOU EXPECT BRUISING AND PAIN?
It is relatively common to experience post-massage bruising, according to Aleste. But when those blue-black spots occur consistently after each massage session, that's when you should seek medical help. "Repeated instances of bruising could potentially signal an underlying medical condition such as haemophilia or thrombocytopenia," she said.
Stop the massage immediately if you feel severe pain or experience breathing difficulties, she said, and see your doctor for a thorough evaluation. For individuals with any of the following conditions, it is best to seek clearance from your doctor first:
Untreated cancer or malignant disease

Deep vein thrombosis

Acute inflammation

Cardiac insufficiency
WHAT MASSAGE TO CHOOSE?
Read on to find out which massage method best suits your needs.
You just want to relax: Swedish massage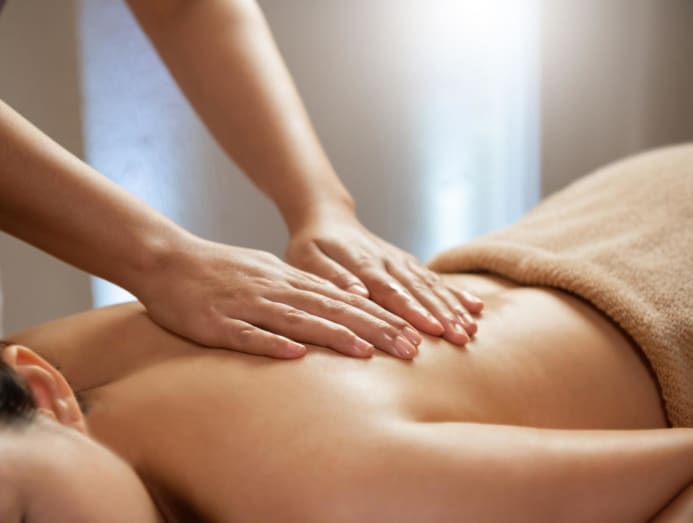 This is likely the version many people expect when they think "massage". It forms the basis for other kinds of massage as it involves using long, sweeping strokes (sounds good already, doesn't it?), kneading and rolling the muscles, applying deep pressure to specific spots with the thumb, fingertips or knuckles, and rhythmic tapping. It's suitable for those new to massage as it is relaxing and uses a gentle touch.
You want relief from post-surgery swellings: Lymphatic drainage massage
It relieves lymphedema (not to be confused with water retention), the painful swellings caused by the lymphatic fluid that cannot drain away effectively from body parts such as the hands and feet. Lymphedema often affects those who have had their lymph nodes removed to treat cancer.
Slow, rhythmic and gentle strokes are used, said Aleste, to engage skin's sensory receptors and diminish the perception of pain. It also enhances blood circulation, aids in the removal of pain-inducing substances and contributes to muscle relaxation.
Also suitable for those who have are in the post-liposuction recovery phase. Those experiencing chronic neck and back pain due to muscle tightness and trigger points are also welcome to try, said Aleste.
You want to relax before and after giving birth: Pre- and postnatal massages
A prenatal massage uses very light pressure, said massage therapist Nicole Cvitkovic on Cleveland Clinic. "It'll be more like a Swedish massage with very light stroking techniques." And it is usually performed with the mother lying on her side to minimise the risk of hypotension (low blood pressure) or putting unwanted pressure on the nerves.
A post-partum massage can again be Swedish in nature and is likely to focus on body areas such as the abdomen, breasts and head. In Asia, it is common for the masseuse to use jamu, TCM herbs or ayurvedic herbs during the massage and top it off with a body wrap.
Prenatal massage can be performed at any stage of a pregnancy as long as there are no complications such as placenta previa, said Dr Natalie Chua, an obstetrician and gynaecologist from Parkway East Hospital. Arms and leg massages are suitable for any stage of pregnancy or postnatally.
"Postnatal massage can commence after a normal, uncomplicated vaginal delivery after the patient is discharged," she said. For caesarean sections, seek clearance from your doctor first. "If there are no complications, massage can typically begin within two to three weeks postnatally."
According to American Pregnancy, prenatal massages can reduce anxiety, decrease symptoms of depression, relieve muscle aches and joint pains and improve labour outcomes. The post-delivery benefits are said to reduce water retention, improve milk production, regulate hormones and reduce anxiety and depression.
You want to feel energised and improve your range of motion: Thai massage
There are no oils used and no skin-to-skin contact. You'll be clothed in loose garments while participating in the massage (yes, you won't just be lying passively on the mat). Thai massage uses the palms, fingers and even feet and legs to apply firm pressure and twist, bend and position you in postures that can feel like yoga – which isn't surprising as it combines acupressure, ayurvedic practices and assisted yoga poses.
It is great for those who want a more active form of massage to improve flexibility, circulation and energy levels, according to Medical News Today.
You have muscle pain and tension: Hot stone massage
It is similar to a Swedish massage, so you can expect long strokes, circular motions, tapping and kneading. Of course, the definitive tools involved are heated stones used in lieu of or in addition to hands. The stones used are smooth, flat and usually of the volcanic rock type called basalt, which is known to retain heat well.
Heat has long been used to ease muscle tension and pain – and hot stone massage is no different. It uses heated stones to increase blood flow to the affected area and may reduce muscle spasms, noted Healthline.
The stones are usually immersed in hot water to warm them up, then placed on different areas of your body such as the back, abdomen, hands, feet and face. Your therapist may also use a stone to massage different parts of your body to reach deeper into the muscles. Sometimes, the session may end with cold stones to calm swollen blood vessels and soothe heated skin.
Your back always feels tight and stiff: Deep tissue massage
This is not your usual relaxing massage as the pressure used in this full-body massage will be much more intense than a Swedish one.
Deep tissue massage is usually called for if you have chronic pain such as back pain, or a recovered injury that now feels sore and stiff such as a previously sprained ankle, according to Medical News Today. The massage helps by improving circulation to reduce swelling, speeding up the healing of muscle strains and sprains, and restore range of motion.
Your therapist will use slow strokes and deep finger pressure to break up the scar tissue that forms after an injury has healed as well as reduce tension in the muscles. The latter can be caused by sore muscle knots or specific areas of tension within the muscle fibre.
You pulled a muscle while playing sports: Sports massage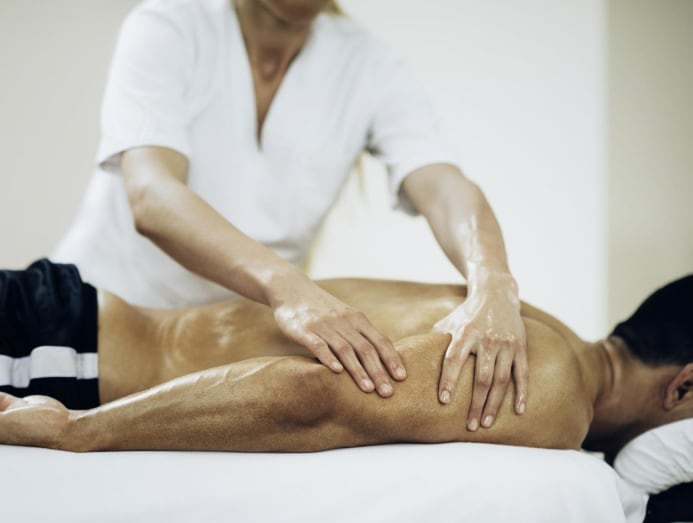 Although deep tissue and sports massages both use intense pressure and have rehabilitative functions, the key difference is that sports massage is typically used on sports injuries such as hamstring sprains – and focuses only on a specific area of the body that needs relief. Sports massage may also be used for repetitive use injuries such as tennis elbow.
A wide range of techniques is used to realign and loosen muscle fibres in individuals who experience sport-related tension. Usually, sports massage will incorporate soft and deep tissue massage, along with physiotherapy techniques, to aid in recovery and rehabilitation.