Divorced and homeless, she rebuilt her life and created a community for women
Christine Looi endured a difficult marriage for years. Now, her female-based networking platform Nuren Secret Club aims to offer personal and business support to women in need.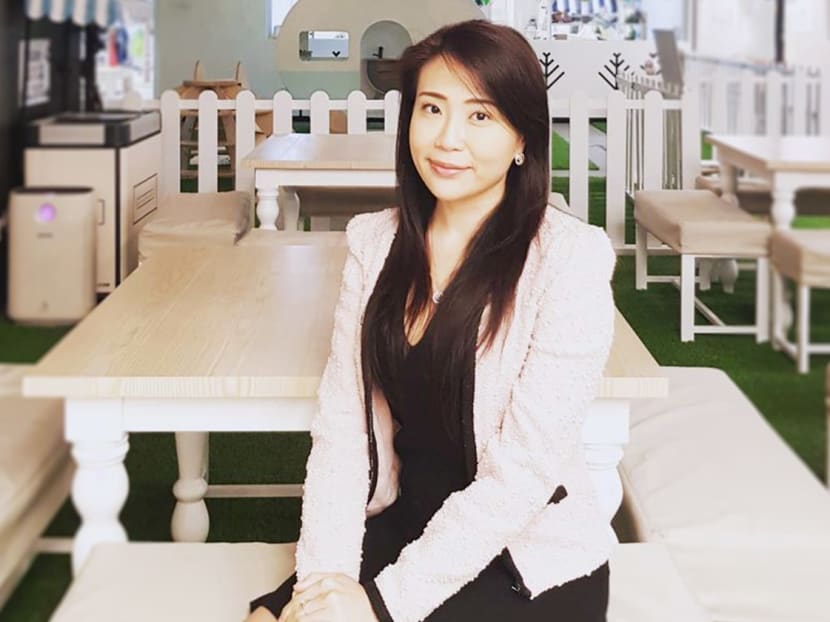 Stories of puppy love and teenage sweethearts often get people a little starry-eyed, a little wistful. And if the romance ended in wedding bells and babies, that completes the fairy tale.
But for 40-year-old Christine Looi, things didn't end in a happily-ever-after.
The youngest of three siblings from a broken home, Looi was a regular club-goer and a party animal in her teenage years.
She met her ex-husband in a dance club when she was 18. After three months, they became a couple but it was a love-hate relationship marked by frequent quarrels.
"In good times, we were virtually glued together. But we also had fierce fights where we would throw things at each other, screaming until our friends had to intervene," said Looi, of the couple's dating years.
She had fits of rage over what she perceived as his wandering eye, while he was irked by what he saw as signs of her jealousy and possessiveness, she said.
"We broke off a few times over those five to six years and dated other people, but we were always drawn back to each other. I don't know if that was fate," she said.
A TROUBLED UNION FROM THE START
They tied the knot when she was 25 and he, 23, spurred in part by the fact that many of their friends were settling down. And a month after they registered their marriage, she was pregnant. 
I was jobless, possibly homeless, my children were with my ex and I didn't know how I was going to take care of them when I couldn't even take care of myself.
As a young couple with limited finances, they stayed with her parents-in-law, whom she says were very traditional.
She said: "My husband and I were fighting over the baby's gender before we knew what it was. When the doctor said it was a girl, he wouldn't believe it, insisting the doctor was wrong and I would give birth to a boy."
There was strife in other areas of the marriage too. "I once went to Cantonment Police Station at 7am to bail him out when I was about eight months pregnant. I had to write a letter to the judge, pleading that I was expecting and needed my husband with me," she said.  
Things at home got worse after her daughter's birth, where she had to care for her newborn alone, driving her to breaking point.
"The baby was crying a lot in the first week and eventually, I broke down," she said, adding that she felt her husband wasn't able to understand the physical pain and fatigue she was feeling. 
After she employed a domestic helper, the situation improved somewhat and a year later she fell pregnant again. But her hopes that having a second child would help the couple improve their relationship were dashed.  
"I was left crying with my unborn baby and my little girl," she said dejectedly.
Depressed and not thinking straight, she started to self-harm by cutting herself with scissors and harboured thoughts of aborting the baby if it wasn't a boy.
"I wanted to prove I could bear a son, too. I prayed at temples and even asked the doctor to do an amniotic fluid test so I could find out the gender early, even though he warned it could harm the baby. But I was desperate – if it was a girl, I didn't want it," she said.  
A REPEATING CYCLE OF STRIFE AND FORGIVENESS
Her second child turned out to be a boy.
To avoid more conflict with her in-laws, after giving birth, she moved back to her mother's place with her newborn son while her husband and daughter continued living at his family home. 
She said: "In a way, things got better after the birth of my son because we were almost leading separate lives then and only saw each other on weekends.
"I didn't want my marriage to be like that but I had no choice," she said.
She conceived another son two years later, but the third time was no charm and she suffered her worst bout of pre-natal depression.
According to Looi, her husband offered little support and berated her over trivial things like walking slowly when she was pregnant.
"I felt terrible about myself. He body-shamed me when I was big and bloated. And when I cried from all the aches and pain after I gave birth, he brushed it off."
Looi said she also felt her husband was not supportive of her undergoing psychological counselling for post-natal depression. "I felt so helpless in that moment," she recounted.
THE BEGINNING OF THE END
When Looi's youngest son was about a year old, the family finally moved into their own flat. At the time, she was earning a comfortable salary as the vice-president of a bank's corporate travel department.
"I always wanted to live together like a proper family. But early on, we couldn't afford our own place," she said.  
But being under the same roof as her husband after spending half of her four-year marriage living apart, soon proved unbearable. The couple had different expectations of each other and Looi felt her husband could do more.
She added that he took issue with her appearance, such as her makeup and clothes.
Looi claimed the final straw came when he criticised her mum, who had moved in with them to help with the kids and household.
She said: "The home environment was bad for all of us. I was always angry and would end up screaming at my kids or even caning them for not listening to me and giving me problems."
DIVORCED AND PENNILESS
In 2018, Looi filed for divorce after 12 years of marriage.
"I broke down … and told my daughter that I was so sorry to put them through all that, but Mummy can't continue with Daddy anymore. It was her PSLE year and I feel like I'm to blame for the bad results she got in the end," said Looi, stifling a sob.
She decided to agree to her husband's terms of divorce because she "didn't want to drag things any longer", and agreed to him getting custody of their children, their flat and car. 
"If I had insisted on taking the kids with me, they would suffer because I had no place to stay and no money," she explained.
I went from being someone who earned a five-figure salary to a thirty-something still needing handouts from my mum. Every night I would drink and cry.
She drifted from one friend's house to another while waiting for her ex to pay up for her share of the flat that he was buying over. Then in 2019, just before she was about to move into her own place, she was retrenched from her job as a regional director in an e-commerce company. It seemed to be the final nail in her coffin.  
"I went from being someone who earned a five-figure salary to a thirty-something still needing handouts from my mum. Every night I would drink and cry.
"I was jobless, possibly homeless, my children were with my ex and I didn't know how I was going to take care of them when I couldn't even take care of myself. I thought maybe I should just die," she said grimly.
STARTING FROM SCRATCH AND CREATING A COMMUNITY
Mercifully, Looi's friends rallied around her and she managed to secure the bank loan needed for her flat. To help her cut costs, they trawled the internet and countless shops to find the best bargains on furnishings and home essentials.
She took a job as a delivery driver, earning S$40 to S$50 a day. "I didn't mind the low job status. When you're desperate, you do what you have to. And I really learnt how to save and find the cheapest deals," she said.
Later, she was hired as a consultant in a sales and marketing firm. While attending a business webinar, she befriended two women who were also battling personal issues and together, they co-founded Nuren Secret Club (NRSC).   
"NRSC was set up as a community for women, a support group to encourage those going through difficult times to face their problems bravely and take care of themselves," said Looi.
The trio parted ways amicably after two months as they had different things in mind for the fledgling venture, with Looi taking over sole ownership. And when COVID-19 hit shortly after, jeopardising her job at the marketing firm, she decided to focus full-time on NRSC instead.
"After the partners left, I wanted to turn NRSC into a networking platform for female business owners on top of being a support group for women," she explained.
Anyone can sign up on the website for free or paid membership. The former consists of invites to events and newsletter updates; the latter costs S$200 annually, an amount which can be used as credits to spend on products, services and events offered on the platform. 
At the moment, NRSC's membership numbers around 700, of which 500 are paid ones. On social media, it has a total of 8,000-plus followers. 
Looi said members come from all walks of life. "We have professionals and counsellors, women looking for personal growth or a listening ear, and others who just want to take part in our charity drives and workshops."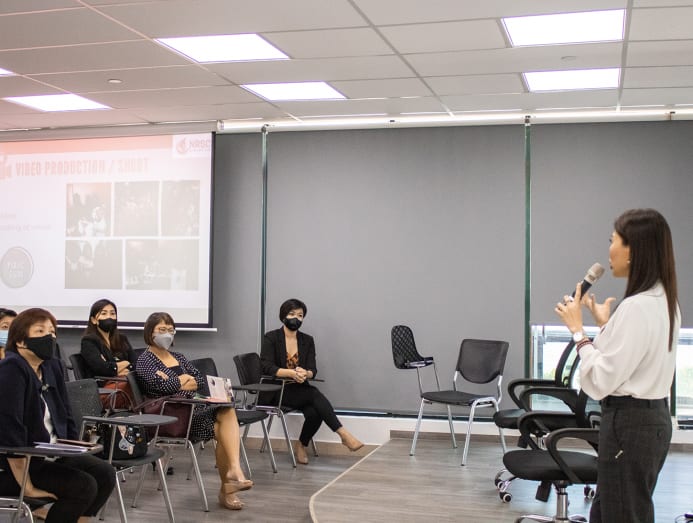 She said: "I want NRSC to cater to all women because I know what it's like to be on your own. I don't choose my audience – anyone can come to us for support. I'm not a lawyer or counsellor but I can refer people to them. We can help small businesses with limited budgets to grow. Women who want to earn a passive income can do so by selling our line of products."
Every month, the club runs online or face-to-face business networking events and hosts free motivational talks which are streamed publicly on Facebook. Often, the speakers are women who have overcome or are going through major challenges like depression and cancer.
It also conducts lifestyle workshops like perfume-making, candle-making and floral arrangement.
"At these workshops, the purpose is not to network or sell things, but to bring members together and have fun. It's to fulfil my wish for NRSC, which is to build a community," she said.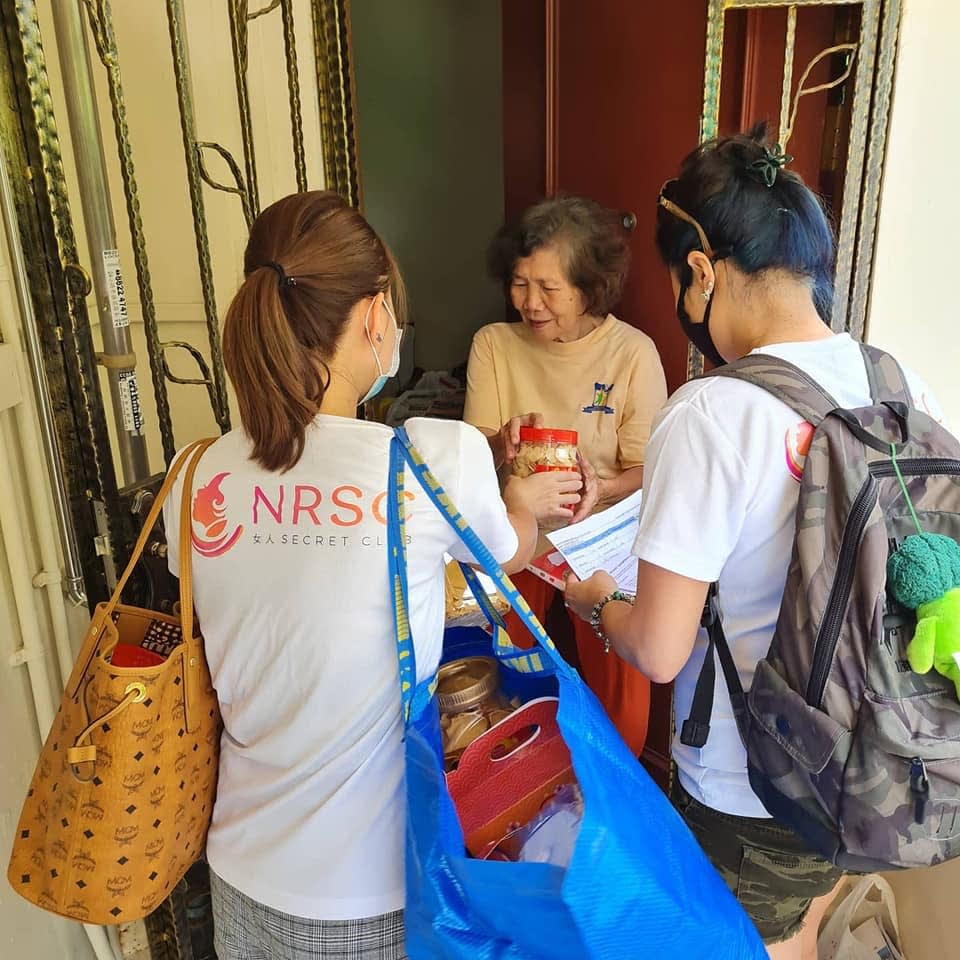 FACING THE FUTURE WITH OPTIMISM
To move on from the past and rebuild her self-confidence, Looi channelled her energy into improving herself and learning new skills.
She took a six-month course in business language at the British Council so she could express herself more professionally. She went for emotional intelligence training to be a better listener and a more understanding person. She read a lot, did meditation and tried holistic healing.
Her life is now on more solid ground, with far less drama and turmoil. And her children, in particular her daughter, are among her biggest cheerleaders, willing their mother to succeed.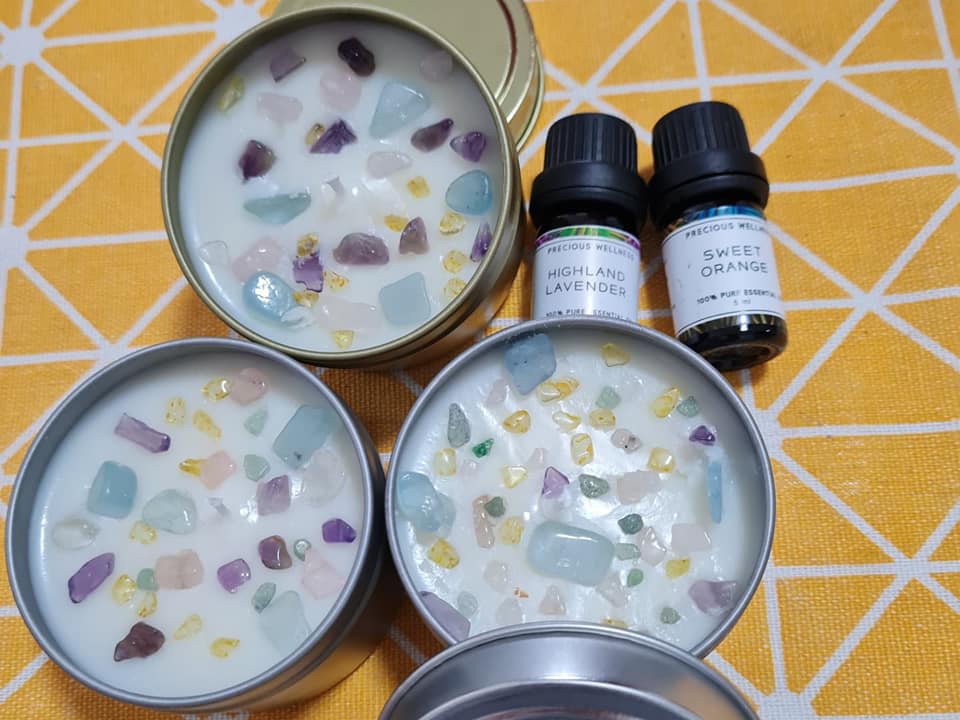 When they ask why she bothers to visit her ex's parents during Chinese New Year and give them red packets, she explained that it's important to still treat elders with respect.
"I want to leave this relationship behind me, so I cannot let myself or my kids get caught up in feelings of anger and bitterness," she said.
"I had to find some hope in life. Along the way, I also learnt to let go of my ego and not be afraid to start over again. It's important to accept the situation, adapt to it and take control of whatever comes next."
CNA Women is a section on CNA Lifestyle that seeks to inform, empower and inspire the modern woman. If you have women-related news, issues and ideas to share with us, email CNAWomen [at] mediacorp.com.sg.