What is cyberstalking? How to spot the red flags and what you should do to protect yourself
Just because it happens online doesn't mean it's not dangerous or illegal. CNA Women looks at some cyberstalking scenarios and how the law can help.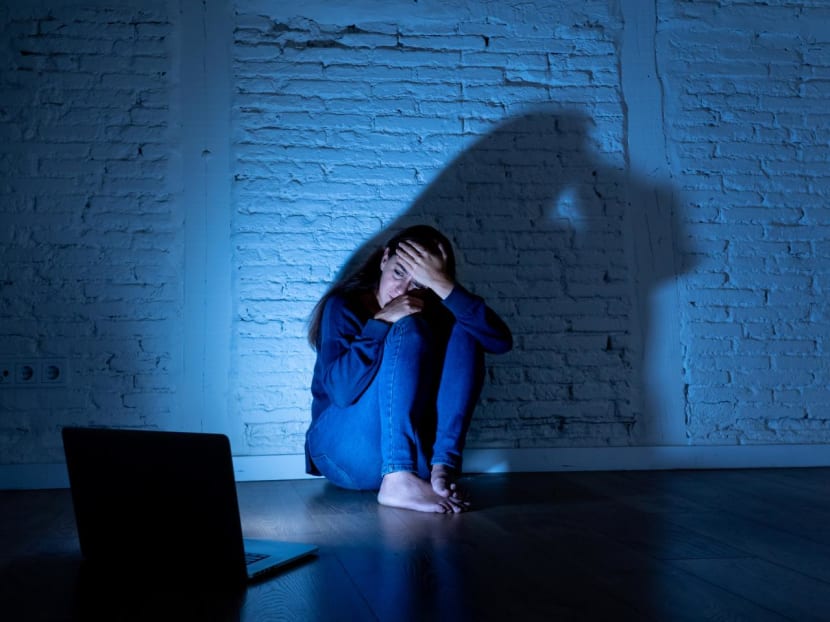 Imagine the scenario: A woman broke up with her boyfriend and just wanted to move on with her life. But her ex refused to let matters rest and, over the next few years, set about harassing her with phone calls and text messages, even badgering her friends.
He also created multiple social media accounts to stalk her, keeping close tabs on everything she did, where she went and who she was with. Photos that she posted on Facebook started circulating on other social media platforms among strangers.
Then one day, her ex showed up on her doorstep demanding to talk. They argued, and he hit her. She made a police report, but was so afraid to step out of her home that she had to go on unpaid leave.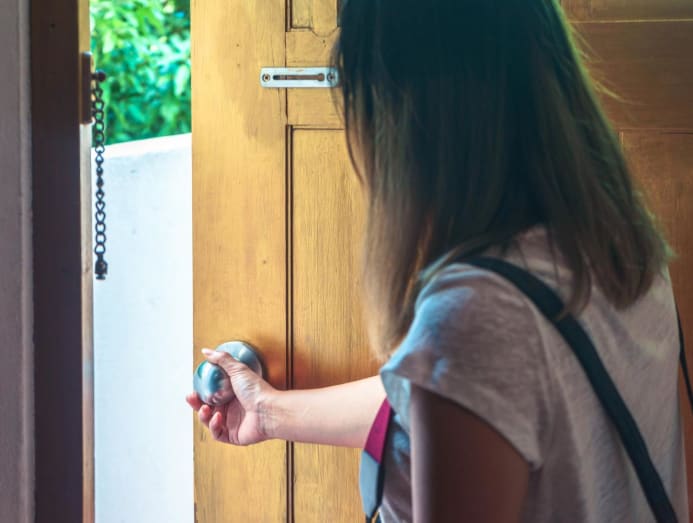 Or consider the predicament of a woman whose identity was hijacked.
After receiving numerous messages on her Facebook account from men she did not know, she learnt that someone had been impersonating her on the platform for years, using a bogus account that featured regular posts about her life, her photos and even fake nude shots purportedly of her.
The perpetrator had also sent messages to various men, directing them to contact the target on her real account.    
CYBERSTALKING: SIGNS AND RED FLAGS
The above are just two real-life examples of cyberstalking seen by counsellors at the Association of Women for Action and Research (AWARE).
And even though these scenarios played out in the digital sphere, cyberstalking involves the same intents as physical forms of stalking – to cause unease, fear or downright misery.
It is, however, arguably more insidious.
Not only can perpetrators hide behind the safety of their screens and private networks, it's also hard to control the access, spread and veracity of information on the Internet.
Cyberstalking involves the same intents as physical forms of stalking – to cause unease, fear or downright misery.
Lawyers Jonathan Wong and Riko Isaac, managing director and associate director respectively of Tembusu Law, explained that harassment can take the form of threats, abusive or insulting words or behaviour, or the publication of identity information, to intentionally harass, alarm or cause distress to the victim.
This includes actions like following a victim, continued communication or attempts to communicate even after being told to stop, and keeping the victim under surveillance.
Cyberstalking largely involves similar actions, except the stalker uses online means to go about it. So instead of constant phone calls and loitering around the victim's house or workplace, now it's hassling or threatening text messages, social media posts and emails.
Wong added: "In the cases of stalking via digital means and social media that we've encountered, the perpetrator would create and use multiple sham accounts and profiles to stalk their target, often sending them messages to get their attention or simply to cause annoyance and distress.
"In some more serious cases, there may be threats of causing harm to a person, his or her reputation, or business."
This is also known as catfishing, which is when a person creates fake online identities to impersonate or target a victim. This falls under unlawful stalking and is illegal.
CYBERSTALKING CASES ON THE RISE
According to the Singapore Police Force, the number of stalking cases that were deemed to be cyber in nature increased from 12 cases in 2018, to 26 cases between January and November 2021. About 75 per cent of the victims were female.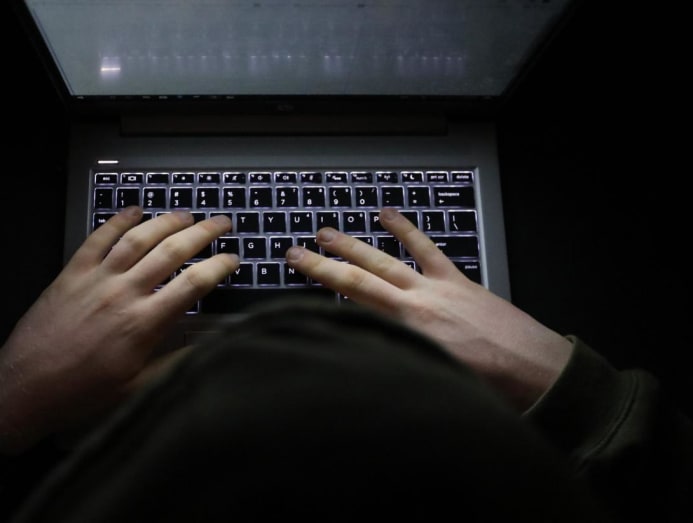 Wendell Wong, a director at law firm Drew & Napier, said that cyberstalking may be on the uptrend given the high rate of usage and adoption of technology in society.
"With the wide availability of social media platforms, messaging applications and other electronic communication platforms, we have, anecdotally, encountered more cases of cyberstalking.
"There have also been more victims approaching us and other lawyers to seek legal advice, particularly in relation to their potential options under the Protection from Harassment Act (POHA). This could also be due to a greater awareness of POHA as a tool for protection and recourse," he said.
The number of stalking cases that were deemed to be cyber in nature has increased from 12 cases in 2018, to 26 cases between January and November 2021.
Shailey Hingorani, AWARE's head of research and advocacy, said the gender-equality group does not have exact numbers on cyberstalking per se, as stalking usually comprises a range of behaviours.
However, its Sexual Assault Care Centre has seen year-on-year increases in cases of technology-facilitated sexual violence.
This is defined as unwanted sexual behaviour carried out via digital technology, such as digital cameras, social media and messaging platforms, and dating and ride-hailing apps. And the period from 2019 to 2020 saw the sharpest jump of 36 per cent, from 140 to 191 cases.     
Last April, AWARE polled Twitter users on whether they had experienced stalking, both physical and online. Out of more than 3,000 responses, 31.3 per cent answered "yes" while 30.3 per cent said they were not sure.
Just as disturbing are the results of a recent global survey by cybersecurity company Kaspersky, regarding people's attitudes towards privacy and digital stalking in intimate relationships.
Involving over 21,000 respondents, the survey found that 30 per cent see no problem in secretly monitoring their partner via stalkerware, and find it acceptable under some circumstances, such as suspected infidelity and concerns for their safety.
In addition, the Asia-Pacific region recorded the highest agreement level on monitoring in general, with 24 per cent finding it acceptable, compared to 10 per cent in Europe and 8 per cent in the Americas.
PROTECTIONS UNDER THE LAW      
In 2014, the Ministry of Law enacted POHA, which covers a range of anti-social behaviour in both the physical and online worlds, including cyber harassment, bullying, sexual harassment and stalking.
In a statement to CNA Women, the ministry said: "A standalone omnibus Act was needed to give victims of harassment – both in the physical world and in the online sphere – better protection." 
For instance, previously, women could not obtain an injunction against harassment unless it occurred within the family context. But with the introduction of POHA, victims of all types of harassment (including online) may apply for protection orders. 
Josephine Chee, a partner in law firm Rajah & Tann, said that since POHA came into effect, statistics as of May 2019 show that there have been more than 1,700 prosecutions and over 3,000 Magistrate's Complaints filed.
Out of 500 applications for protection orders, 200 were granted.
If you find yourself the victim of cyberstalking, it is critical that you gather evidence, whether you intend to file a police report or pursue civil remedies.
The amendment of POHA in 2019 gave even more teeth to the legal response towards harassment, including remedies to tackle doxing and online falsehoods that affect private persons.
Chief among these is the establishment of the Protection from Harassment Court (PHC), a specialised court that that enables victims to seek redress and obtain protection faster and more easily.
"We understand that the aim of this court is to provide a one-stop solution for victims to receive holistic and effective relief," said Wong of Tembusu Law.
Not only is it simpler for victims to file claims for damages up to S$20,000 and apply for protection orders, those related to the victims are entitled too, as they are often at risk of violence from the harasser as well, he added.
If the harassment involves offending material about the victim being published, the court can grant a protection order that requires the offender or a third party like a website administrator to remove it
In cases where false statements about a person were published, the court can order a notification to be published, alerting readers that what they're reading is false and bring attention to the true facts.
GATHERING EVIDENCE AND PROTECTING YOURSELF
If you find yourself the victim of cyberstalking, it is critical that you gather evidence, whether you intend to file a police report or pursue civil remedies.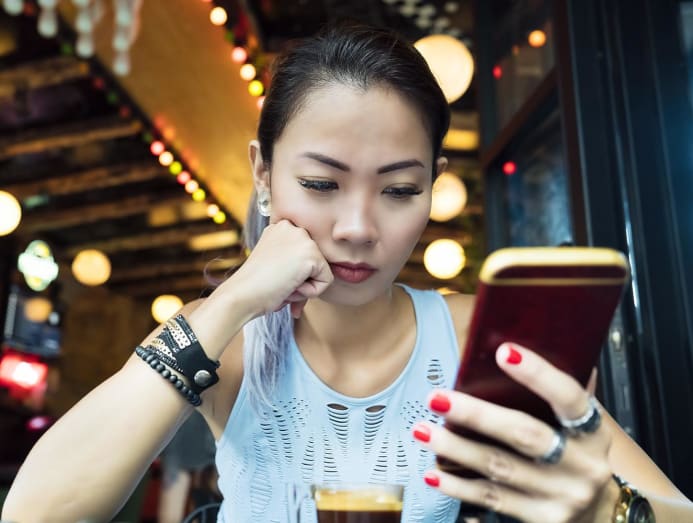 "It would be helpful if the victim can produce evidence of the specific instances of cyberstalking," said Wong of Drew & Napier
He advised taking the following steps:
Take screenshots of electronic communications if any, together with the time stamps and account information.

Keep records of the acts of harassment, including their frequency, duration and the manner or circumstances in which they were carried out.

Don't delete distressing messages or block the sender's accounts, even though this may feel counter-intuitive.
Based on anecdotal evidence, Wong said most victims are usually able to get some form of legal protection from the courts. 
"An offender who is convicted of unlawful stalking under Section 7 of POHA faces a fine not exceeding S$5,000 or imprisonment for a term not exceeding 12 months, or both. Enhanced penalties apply for subsequent offences," he said.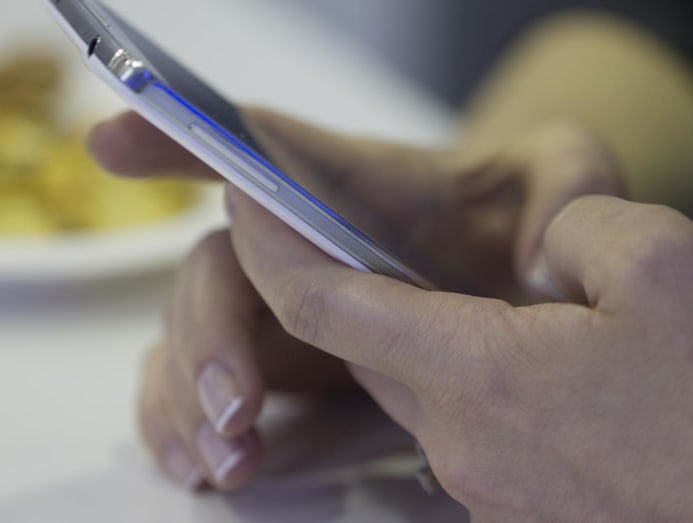 Hingorani advised victims to reach out to AWARE's Sexual Assault Care Centre which provides preliminary legal counselling to help them decide on their next steps.
Alternatively, they can visit solidground.sg, a website created in conjunction with AWARE that provides streamlined and accessible advice to victims of online harms, including cyberstalking.
Based on the cases she has seen, however, not everyone wishes to go through the process of police investigations, litigation, court appearances and so on.
"This is a decision that every individual has to make for herself, based on her own practical circumstances and emotional well-being," she said.
PROTECTING WOMEN AGAINST HARM AND VIOLENCE
Beyond laws and regulation, however, there are signs the government is taking a more holistic approach in addressing online harms such as cyberstalking and harassment.  
Case in point: The Sunlight Alliance for Action, formed by the Ministry of Communications and Information in July 2021. Its aim is to drive public-private-people partnerships to tackle online harms – especially those targeted at women and girls – and close the digital safety gap.
Among the areas it looks into are support for victims of online harms and raising awareness on the issue to foster a more responsible online space through education and outreach efforts. 
WHERE TO GET HELP
Victims of cyber stalking can lodge a police report at any Neighbourhood Police Centre/Post or via Police e-services.
For support, counselling and legal consultations on possible courses of action, contact AWARE's Sexual Assault Care Centre by emailing sacc [at] aware.org.sg () or call the Helpline on 6779-0282, Monday to Friday, 10am to 6pm. Visit this page for more information on services.
CNA Women is a section on CNA Lifestyle that seeks to inform, empower and inspire the modern woman. If you have women-related news, issues and ideas to share with us, email CNAWomen [at] mediacorp.com.sg.