From doughnut pillows to silver nipple cups: A postpartum checklist that puts mum's recovery first
Preparing for a new baby? Don't forget to care for yourself. Here's everything you need in your postpartum recovery kit. 
You've gone to all the classes. The cot is set up. The drawers are filled with adorable little clothing. Everything looks ready for the bundle of joy you'll soon be welcoming into your new home. 
Except one thing: You've not prepared anything for yourself. 
You know the analogy: You can't help someone with their oxygen mask if you've not put on your own, so here's a list of everything you might need to help you rest, recover and get rejuvenated in the early postpartum months. 
BREAST CARE
Breastfeeding is one of the most "physically and mentally uncomfortable" aspects of new motherhood, studies have shown.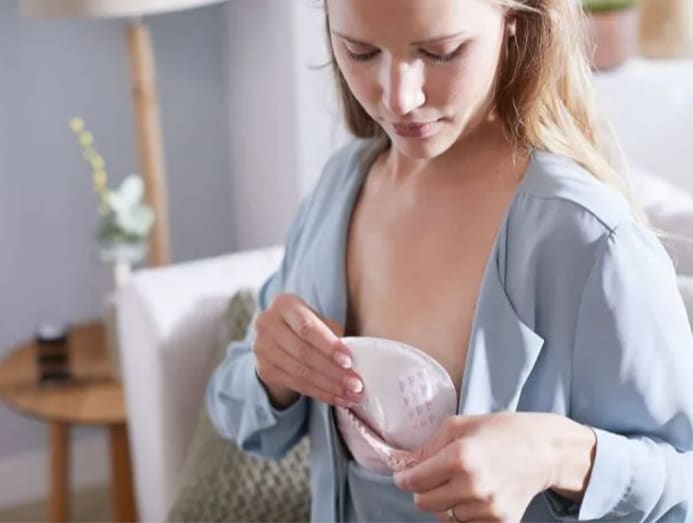 A common complaint is sore nipples and pain from dry, cracked skin around the nipples. This lanolin cream hydrates and soothes, and is said to be safe for the baby so you don't have to remove it before a feeding. 
Another occurrence many mums struggle with is the "let down", which is when the breast leaks milk after being stimulated by physical sensations, the sound of a baby crying or just it being time for your newborn's feed. 
Disposable nursing pads keep things hygienic, and help keep your skin and clothing dry. This pack contains 100 pads that are thin and discreet, have a soft texture, and include adhesive strips to keep them in place.
In between feedings, consider wearing breast shells under clothes to protect your sore nipples and allow them to heal, on top of preventing milk from leaking on your shirt. This silicone pair is said to adapt to the shape of your breast, has holes for ventilation, and is soft and comfortable.
Alternatively, try these cups made of silver, which is described as a "natural, antimicrobial, antifungal and antibacterial metal that also contains anti-inflammatory agents".   
PERINEAL CARE
Childbirth can leave you with a sore bottom – caused by anything from a vaginal birth, tears and stitches to postpartum haemorrhoids – that lasts weeks. 
A doughnut cushion like this one helps ensure a soft landing, whether you're eating, reading or breastfeeding. It's also conveniently washable, comes with its own pump and can be deflated for storage. 
A sore perineum – the area between your anus and vagina – can make rinsing yourself after going to the toilet a literal pain. A rinse bottle with an angled spout makes this easier and can even help relieve the sting that comes from urinating in your early postpartum days.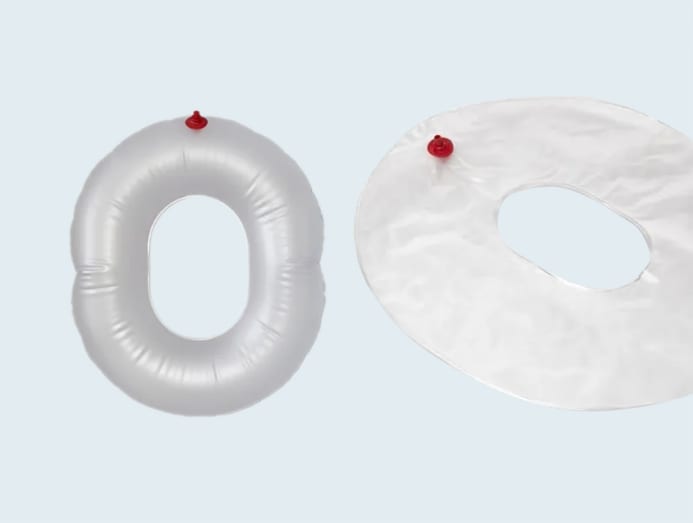 A soothing spray like this one, made with aloe vera, witch hazel, cucumber extract, lavender flower oil and peppermint oil, may also help relieve the persistent discomfort of a sore perineum.  
Many mums also experience vaginal bleeding, or lochia, for weeks after giving birth. 
These postnatal pads promise high absorbency without the harsh chemicals typically found in most sanitary napkins, and are even infused with aloe vera, lavender and mint for a somewhat pampering experience.
HOME SPA
Many women tend to associate selflessness with motherhood so it's no surprise if going to the spa might not be top on your list of priorities – if it's even on it at all. But the benefits of a postnatal massage are wide-ranging, from helping relieve physical symptoms like pain and water retention to lowering anxiety and depression. 
Make it easier (read: more convenient) for you to practise this important form of self-care by scheduling massages at home. Mum guilt stopping you from making an appointment? Most of these places also provide baby massage demonstrations so you can learn how to pamper your child, too. 
A popular service is Pamper Me Jamu Wellness, best known for its Balinese jamu postnatal massage, which involves acupressure massage techniques, the application of a herbal paste called "pilis" on the forehead  – said to relieve headache and promote better sleep – and the use of another jamu, jamu tapel, on the abdomen. When combined with binding (or bengkung in Malay), this treatment helps with postpartum slimming.  
Over the last few years, several new businesses have popped up offering at-home spa services and The Outcall Spa is among the most well-known. It provides a 90-minute postnatal massage inclusive of the bengkung treatment, which you can combine with a slimming treatment called the Fat Diminisher Therapy. 
Have a preference for traditional Chinese medicine? Try Madam Partum postnatal meridian massage, said to correct yin-yang balance, replenish your qi (energy) and aid in womb recovery. 
For non-massage self-care, check out Urban Company, which provides manicures, pedicures, hair styling and even facials at home – our favourite find from the days of COVID-19 social distancing. 
NUTRITION
There are so many moving parts when it comes to adapting to your new baby that you may find yourself forgetting to eat or simply eating whatever's convenient, which is not conducive to your recovery and wellbeing. 
Prep for this by signing up for meal services, especially those that specialise in confinement meals, in advance. 
Maternity Angels is a popular one, with a confinement meal menu curated by a traditional Chinese medicine specialist, a dietitian and professional chefs. Packages range from seven to 28 days with meals that include meat or fish, vegetables, soup, dessert and red date tea. You can even get them to provide you with a customised package of herbs for recovery and lactation. 
If you're looking for halal food, take your pick from a growing community of home-based businesses such as Kaki Masak, which you can book via Instagram. Offerings include salmon with couscous, papaya fish milk soup and steamed sea bass.
CNA Women is a section on CNA Lifestyle that seeks to inform, empower and inspire the modern woman. If you have women-related news, issues and ideas to share with us, email CNAWomen [at] mediacorp.com.sg.