Women's sex toys are buzzing right now – and Singapore is ready for it
Sex toys and other accessories that help achieve pleasure are having a moment in our seemingly conservative country. We find out why.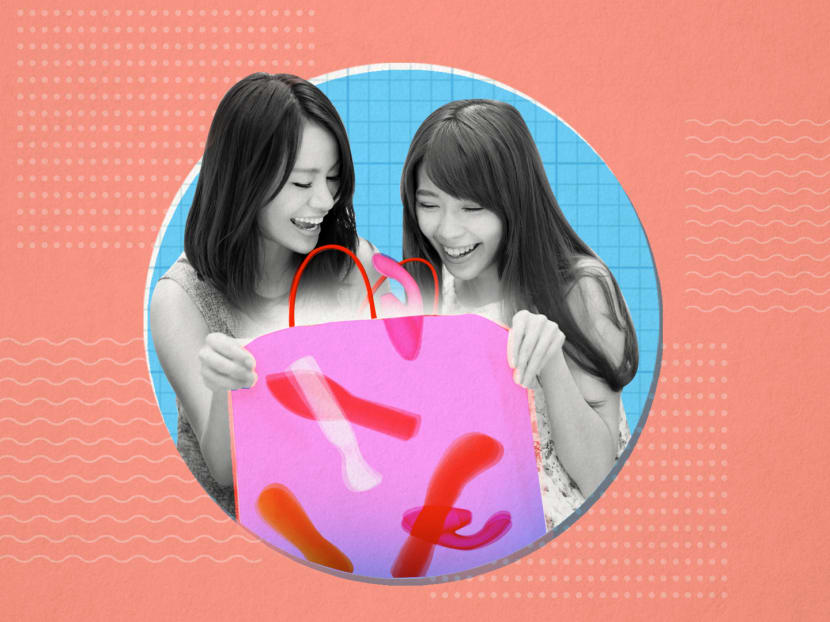 Bedroom toys are stepping out of speciality shops and hitting mainstream shelves, a sign of a momentous shift in mindset when it comes to sex. 
But exactly what's shifted and why now? And how are brands keeping the market turned on? 
OUT IN THE OPEN
Today, sex toys are no longer confined to traditional sex shops, but are taking pride of place on the shelves of mainstream retailers. 
Sex toy makers Wow Tech said Singapore was the first market within the Asia-Pacific region where the company saw "strong responses" from conventional retailers.
Its brands, Arcwave, We-Vibe and Womanizer, are now available in different retailers across eight countries in Asia, including various Guardian outlets in Singapore, said the company's Asia-Pacific consumer marketing manager Ruben Rodriguez. 
Smile Makers, a Swedish brand based in Singapore, has been distributing to physical retailers since 2015 and counts Guardian and Watsons pharmacies, as well as stores like Cotton On, Love, Bonito and Motherswork as partners. It is also stocked at department store Isetan Scotts, which launched an entire sexual wellness boutique last year, carrying internationally popular brands like Fun Factory, Lelo and Tenga.
Just last month, Essentials Pharmacy, which is located in Chinatown, announced it now stocks four products from American brand SVAKOM.
Smile Makers has seen a "dramatic increase" in mainstream retail sales across the world, including in Asia, said brand director Cecile Gasnault.
"We have been growing at a rate of 70 per cent for the past three years," she told CNA Women.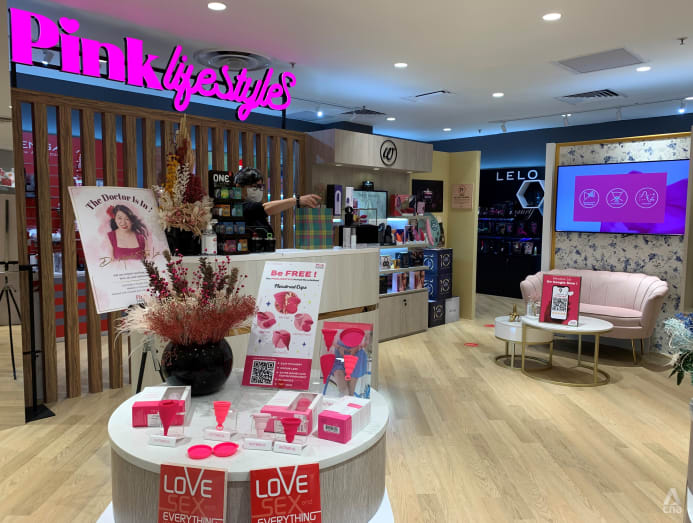 Going mainstream in Singapore was a natural decision for the brand, whose strategy has always been to never be distributed at speciality sex stores. 
"The stigma is lifting. Women now expect to see vibrators in beauty retailers and mainstream retail," said Gasnault, adding that a 2020 survey commissioned by the company found 62 per cent of Singaporean women wanted to find vibrators in beauty stores and not in sex shops.
BOOM IN ONLINE SALES
Online sales of sex toys are also booming, a trend said to be riding on the challenges of the COVID-19 pandemic.  
Good Vibes, an online shop that opened in November last year, saw sales increasing five-fold during the COVID-19 Phase 2 (Heightened Alert), when dining-in was suspended and gathering limits reduced to two people.
"This industry is inversely related to COVID-19 and when we had a (partial) lockdown in May, everything peaked – traffic surged," said founder Meryl Lim. 
Said Gasnault: "The first lockdowns triggered dramatic peaks in sales, with sales doubling or tripling depending on the market or retailer … What we have observed is that for retailers selling both offline and online, our sales have grown significantly on their online channels."
Smile Makers' sales have since stabilised, but remain at levels higher than before the start of the pandemic last year as awareness of the sexual wellness category grows, with two out of three shoppers on the Smile Makers website being first-time users, she added.
But experts agreed that the pandemic was simply a catalyst, not the trigger, for the market's growth.
"It has taken a long time, but many countries in Asia are experiencing a very high interest in pleasure wellness. The Asia-Pacific represents an increasing portion of our business year after year.
"These consumer behaviour changes find their root in a heightened awareness regarding all things sexual wellness," said Wow Tech's Rodriguez, adding that an increasing number of key opinion figures in the region are turning to global conversations and movements regarding sex positivity, and "finding their own ways of speaking about the topic from their viewpoint as Asian people". 
The stigma is lifting. Women now expect to see vibrators in beauty retailers and mainstream retail.
"Many of them are bringing to light a mismatch between how 'taboo' the topic is perceived in society and how great they feel after using toys, helping them in their life," he said.
This trend was "boosted" by the pandemic, said Rodriguez, as many experienced "mentally straining situations" such as being separated from their loved ones due to lockdowns.
"Due to the fact that orgasms do improve our mental wellness and bridge our intimate relationship impediments during the pandemic, the curiosity about pleasure products is increasing at a fast pace," he said. 
NORMALISING SEX TALK 
Experts were unanimous when it came to the winning strategy for selling sex toys in the modern age – education. Launch the Instagram page of any of the brands mentioned in this story and you will see anything from pieces of poetry and colourful illustrations to educational carousels and influencer quotes or interviews.
"Education is a big part of forming the basis of one's outlook in life," said The Hedonist co-founder Sabrina Angela Meier, adding that the Singapore-based retailer works to "emphasise that health and happiness go hand in hand with pleasure". 
The Hedonist, established in 2019, sells candles, lubricant and other pleasure accessories alongside sex toys. "We need to educate the public about positive values in order to unlearn the false information that we were fed as children. People tend to think that pleasure is a luxury, but really, it's an essential ingredient for happiness," she told CNA Women.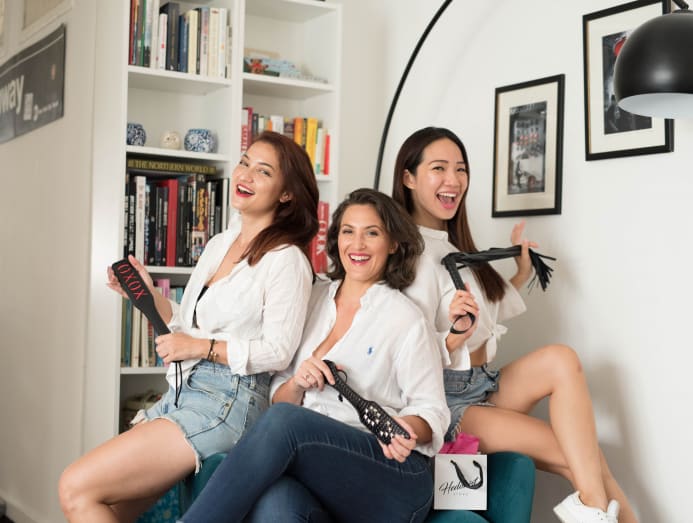 One of the ways its founders, which include Jacqueline Kee and Jade Amar, hope to normalise conversations around sex is by putting themselves out there.
The trio occasionally fronts videos on social media demonstrating use of their products. 
"We are one of the first sex-positive pleasure brands in Singapore to put our faces to the brand. We want to normalise sex and pleasure as it is our birthright and what makes us human," said Meier.
As part of their efforts to educate customers, some brands have quizzes on their website to help women discover and explore their sexual needs, helping them to decide which toy is best suited to them.
It's often surprising how differently customers choose when they are more aware of their pleasure preferences.
When asked which Smile Makers toys are the most popular, Gasnault said: "Interestingly, it depends on how much guidance is provided to the consumer … Without guidance (from the quiz), they favour internal products, but once we invite them to reflect on their own experience, external products become much more popular." 
For example, customers who do not complete the quiz tend to purchase The Billionaire vibrator, which has a "very classic shape with an elegant design and subtle lavender colour", said Gasnault. It is an example of a sex toy that can be used both internally – to promote vaginal orgasms – and externally, to stimulate the clitoris.
But with the quiz, The Firefighter – which is used externally – "proves a very popular choice", she added.
Smile Makers has also seen a "growing interest from the public to talk more about female sexuality in Asia". In the last two years alone, it has led workshops with students at the National University of Singapore and Nanyang Technological University, partnered with Action for Aids and guested on local sex podcast Something Private.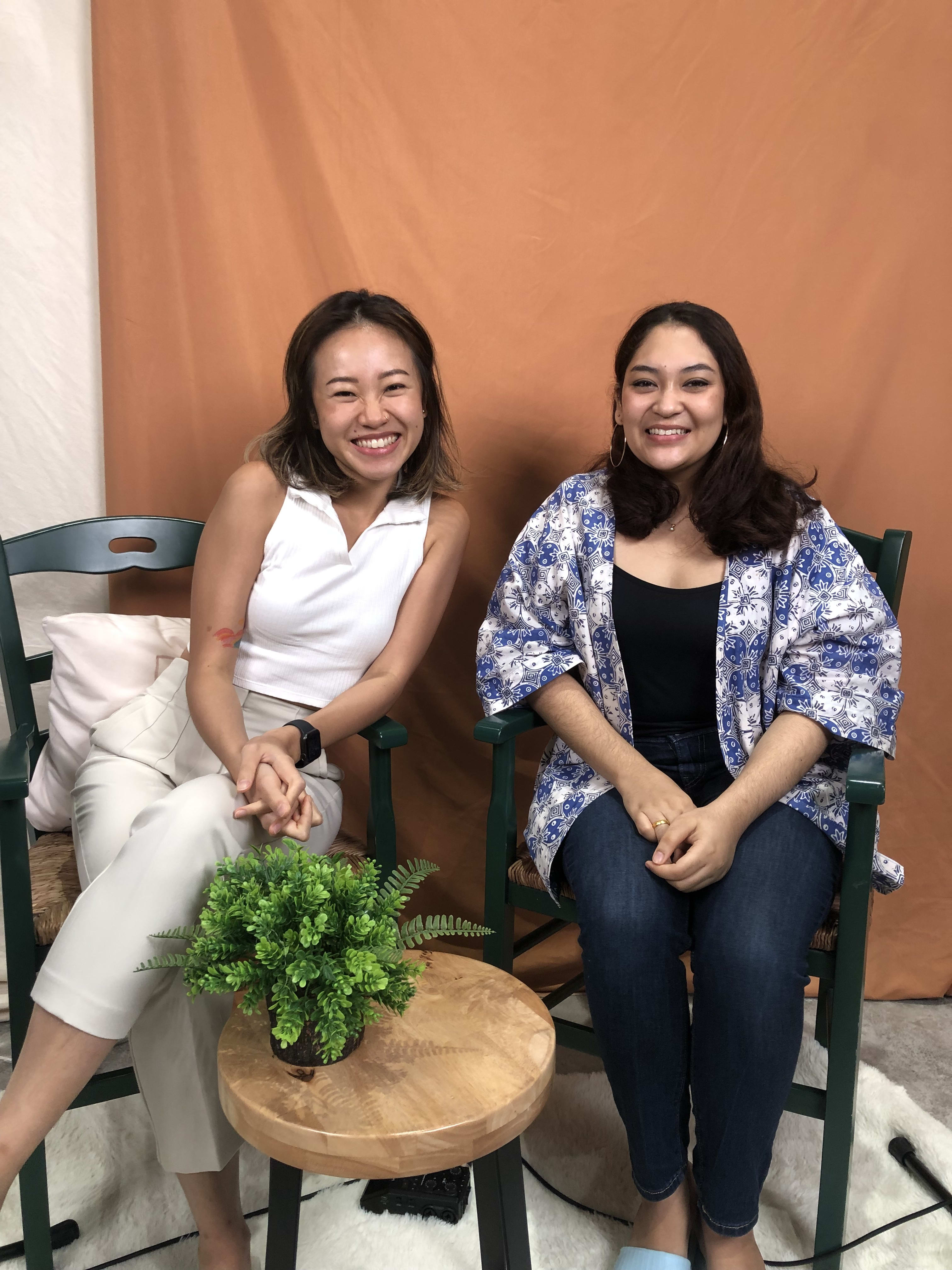 Something Private is one of a growing number of media platforms normalising conversations around sex in Singapore. The podcast was established in 2019 and to date boasts listeners in 60 countries, 80,000 unique downloads and more than 6,000 followers on Instagram. 
On the podcast, host Nicole Lim talks to personalities like Minister of State for Education Sun Xueling, Workers' Party Member of Parliament Raeesah Khan and comedian Preeti Nair on a wide range of topics, from vulva health to motherhood.
Nair, better known as her online moniker Preetipls, is herself an influencer in this space, with her 40,000-strong Instagram audience enjoying content around the topics of women's sexual and reproductive health.
Another platform, the Shy And Curious website run by writer Noorindah Iskandar, has nearly 1,000 followers on Instagram despite having been established less than a year ago. 
After the sudden death of her mother, who had kept her breast cancer a secret "until it was too late", Noorindah said she wanted to create a "safe space to break the silence on taboo topics, where women could gather to share, gain advice and insight from each other's stories".
Popular posts on the Shy and Curious Instagram page include IGTV videos showing Noorindah unboxing sex toys and educational carousels addressing questions she has received, including why some people feel sad after sex and what to expect when undergoing HIV testing.
The response has been "promising", said Noorindah, with more readers engaging with her posts and sending her messages asking for recommendations on sex toys. 
Andrea Tan, a certified sex, love and relationship coach whose work involves educating women on self-pleasure, sexual wellness and sexual healing, has begun to see her clients displaying "more ownership and confidence" in their "sexual exploration", showing more acceptance of their bodies and embracing the benefits of self-pleasure.
She has also seen an uptick of online education and conversation around the use of sex toys in the pandemic, "possibly supported by the fact that when we can't connect in person, many people turn to online platforms". 
SPEAKING RESPECTFULLY TO WOMEN
A key strategy that brands have adopted to grow their consumer base is to address women directly and respectfully. That meant bridging the gap between what women actually needed and what was available in the market. 
"Sexual dysfunction is a common occurrence that leads not only to health issues for the individual experiencing it, but also wider issues in marriage and society, most visibly a rise in divorce rates," said Smile Makers' Asia brand manager Ariel Chen.
"However, while products to treat or cure men's dysfunction have since long been available in mainstream retail, products for women have largely been absent. This has led to the perception of society placing a skewed importance on men's sexual wellness as compared to women," said Chen.
Even if products for women were available, the shopping environment, product design and quality were "alarmingly unappealing the world over", said Gasnault.
"No brand was speaking respectfully to women."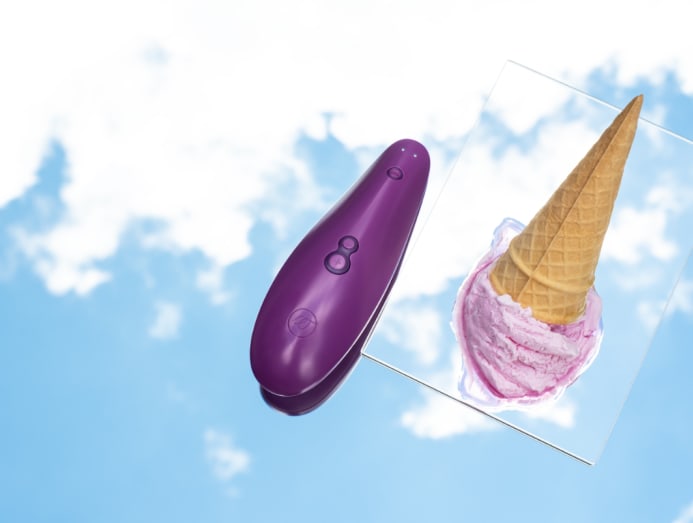 The first thing to think about was, naturally, the design of the product. 
Said Wow Tech's Rodriguez: "In the last five to 10 years, the whole industry has radically changed its image.
"Ten years ago, our category was speaking about sex toys catered to a very adult audience with product designs that resembled private body parts. Now the industry speaks about the wellness benefits of self-pleasure (and) creates products that look nothing like body parts."
Smile Makers products are designed to be "anatomically relevant and unintimidating", said Gasnault, with "friendly" names, colours and packaging. 
"We also use humour a lot. Sex is a natural and enjoyable part of life, and should be treated as such. Our choice to talk about female sexuality in a clear, joyful and humorous way, using colourful design and relatable names like the French Lover, Tennis Pro and Surfer has proven efficient in… getting people to feel safe and comfortable," she said.
New kid on the block Good Vibes not only recognises the importance of marketing directly to women, but also in providing the most comfortable buying experience, especially to those new to sex toys.
The brand conducted surveys and focus groups, speaking to about 150 people in Singapore, and found that many of the women who owned sex toys had bought them with their partner. 
"We were struggling in terms of the marketing angle. Now that we know the men were buying for their partners, should we be speaking to the man? In the end, we were like, forget the man. We want to empower women, instead of men empowering women," said Lim.
Good Vibes' research also showed that many of the women who had not yet experienced sex toys were open to trying them. 
"It was very clear based on the survey that I needed to serve the beginners, which is why I only have three toys. A lot of my competitors are distributors and they have many global brands and thousands of toys in their shops," said Lim.
Like Smile Makers, Good Vibes sought to make their toys look as appealing as possible to women in their 20s and 30s, giving them discreet names like The Pebble, The Koi and The Bamboo.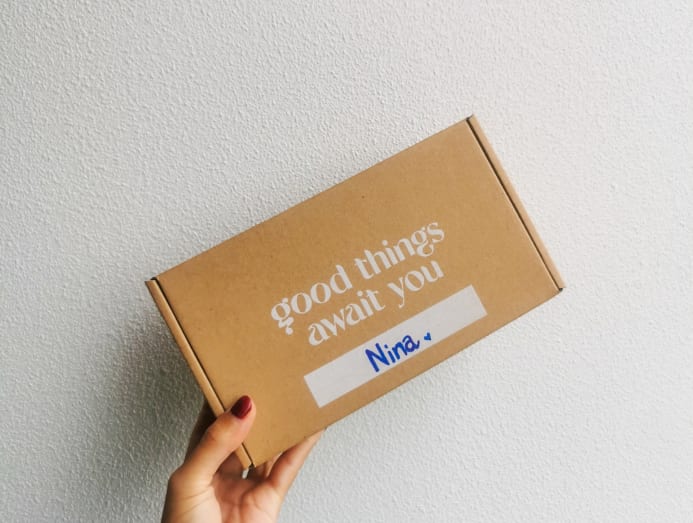 But ready as they are to try out sex toys, some may not be comfortable with putting their toys on display on their dresser, especially those who live with their family. Because of this, Good Vibes provides a satin pouch with every purchase.
"With international brands, like Maude, the concept is to get toys from under your sheets onto the dressing table. Why do we have to hide them when we can put them on the toilet shelf? The way Maude designs it, it's almost decor. It looks beautiful and is part of the interior design.
"I really like that empowerment message … but in Asia, we're a few steps behind," Lim said.
In an effort to luxuriate the process of women buying sex toys for themselves, Good Vibes scents its packaging with orange blossom, and handwrites customers' names on its boxes and thank-you notes to "create the mood". 
"Why can't we make the whole experience of buying a sex toy like how you buy a gift for yourself, like buying a candle or a nice cookie?" said Lim.
CNA Women is a section on CNA Lifestyle that seeks to inform, empower and inspire the modern woman. If you have women-related news, issues and ideas to share with us, email CNAWomen [at] mediacorp.com.sg.