Commentary: How do you handle awkward family conversations on why you quit your job?
"Have you thought this through? Why this and not that? Are you certain?" Before you heave an exasperated sigh, take a moment to think through your answer, says documentary storyteller Ong Kah Jing
SINGAPORE: For many of us, the long Chinese New Year period is a time to catch up with relatives, especially those we have not seen for some time.
Among the well wishes and hearty snacks, there is one other aspect of this tradition that is expected and somewhat dreaded: Probing questions from relatives regarding one's career.
"What are you working as now?" is an easy conversation opener to catch up on someone else's life. But for others, it instigates comparisons within the family, stemming from an obsession to not just do well, but to do better than others.
With the year of the Great Resignation upon us, you'll probably want to avoid such awkward conversations altogether, especially if you've just made a significant career switch.
I have had my fair share of conservations regarding career decisions since becoming a freelance documentary filmmaker in 2013.
It was an unconventional path, since neither my polytechnic nor university education had any obvious connections to this role. And I did not show a flair for the craft in my younger days that might hint at such a move.
So it is understandable why my explanations of the "what" and "why" of my career path were met with reactions that were part curious, part perplexed and part doubtful from family members. But conversations like these offered an opportunity to hone my thinking over why is it that I do what I do.
Are you making these common mistakes in your job hunt? CNA's Heart of the Matter dives into the dos, don'ts, tips and tricks for fresh graduates:
SET YOUR CONTEXT
When asked about significant life choices such as one's career, it is tempting to answer directly with haste, and in so doing, neglect to set the relevant context that makes it easier for others to appreciate your considerations.
Take for instance the record 538 lawyers who left the profession in 2021. It must have been a decision that was neither easy nor taken lightly.
And while being called to the bar and handling cases are glamourised in TV shows and films, the reality of working as a lawyer is much more obscure to those outside the industry.
So a young lawyer who says they've quit could be met with incredulous reactions. Any complaints about punishing hours might receive little sympathy.
Because of a gap in knowledge, the audience fills the void by constructing their own context, likely with assumptions about you, your field, and the most tantalising detail, your pay.
Without the proper context to frame your story, and with everyone's life experiences differing greatly, it is likely your story will suffer in translation, causing a rift between what you want to say and what they think they heard.
As a freelancer, one context I found helpful to establish early on was the distinction in pressures relative to that in the corporate and public service sector.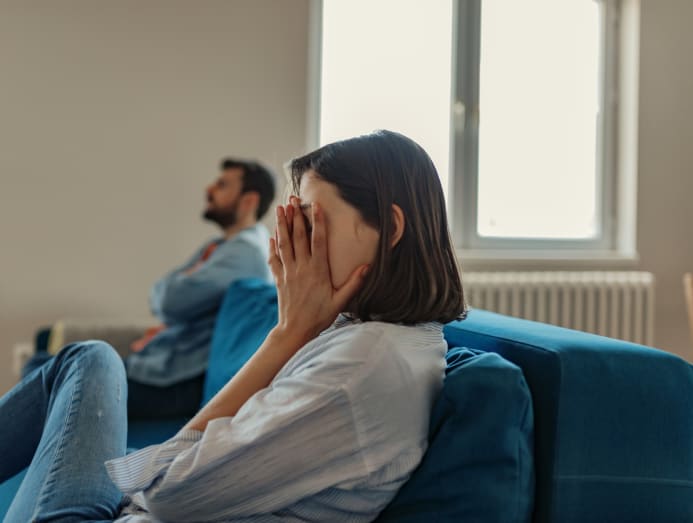 With the myth of "do what you love and you will never work a day in your life", I had to illustrate how being your own boss comes with novel stresses and responsibilities. Hours not spent working are potential income loss, and career progression is precarious.
I would also emphasise that the different pressures freelancers and office workers face do not invalidate either of our experiences.
However, when I can't seem to break through, such conversations end with a sigh of resignation from all sides, or an exasperated "you just do not understand".
ASSUME POSITIVE INTENT
Those of us who've lived through these awkward conversations probably wince recalling them.
But we might also unfairly perceive conversations on career switches to be confrontational and negative, when there was no malice intended by the relative posing the questions.
Former Chairman and CEO of Pepsico, Indra Nooyi, talked about this in her book My Life In Full. She reflected, "When you assume positive intent, you are trying to understand and listen because at your basic core you are saying, maybe they are saying something to me that I'm not hearing."
I appreciated this piece of advice even more after talking to Meryl Lim of Good Vibes, whose recent CNA Lifestyle feature on her decision to ditch a six-figure salary to start a sex toy company has her anticipating how conversations with her relatives will play out.
"This Chinese New Year will be the first time I have shared openly what I had been working silently on for over a year," Meryl told me.
While she acknowledged there will be some questions and concerns due to different personal beliefs and attitudes towards sex, she sees conversation as beginning with positive intentions. Questions, even if they are blunt, is a sign of curiosity worth reciprocating.
"I already had conversations with people of the older generation about my story. And unlike the stereotypical reactions that come to mind, the conversations were positive and inspiring."
"But naturally, if you conclude the questions from your relatives are statements masquerading as questions, the mutually beneficial action is to acknowledge politely and keep the conversation short."
LISTEN TO THE QUESTIONS BEYOND THE QUESTIONS
One reason why we react poorly to probing questions may be how they're phrased.
"Have you thought this through? Why this and not that? Are you certain?" These questions seem to ooze doubt and misplaced concerns.
In such a situation, resist the urge to address the question immediately. A momentary pause is all you need to think critically about the question posed before responding.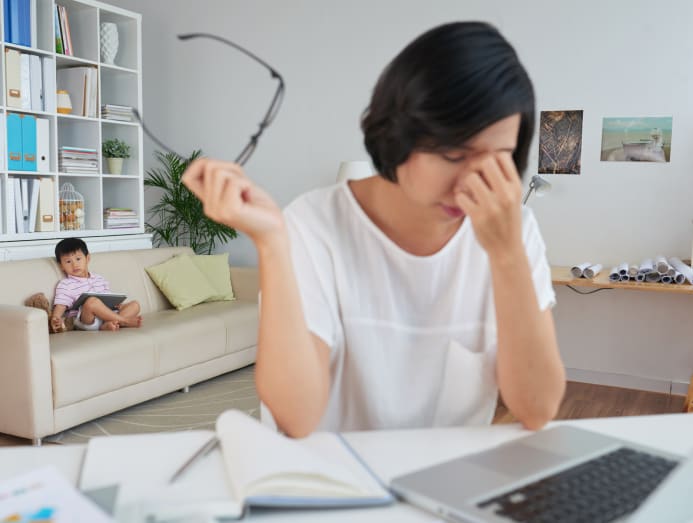 Ask yourself, "What context is the question asked in?" Think about its motive, tone and other aspects. Clarify these assumptions.
Maybe your relative lacks the vocabulary to communicate with you on a topic you are likely more well-versed in, pointed out He Ruiming, co-founder of The Woke Salaryman.
"As your loved ones might not have a full understanding of your situation, there's a tendency for them to ask many questions. The encounter (can) feel like an interrogation."
Ruiming pointed out these questions don't always have bad intentions behind them.
"Insensitive questions may be a result of a lack of communication skills and tact – something not everyone has the opportunity to develop." 
While these conversations can be unpleasant, answering them can help you check any blindspots you might have about your impending career switch or new business.
"I choose to view them as a sense-check rather than a discouragement", he said.
When we place our chips on something we believe in, we may yearn for supportive statements and shun those that seem otherwise. But better that any holes in our career plans are revealed and given thought, than to bury discourse for the sake of avoiding personal discomfort.
HAVE THESE CONVERSATION EVEN IF YOU DON'T ENJOY THEM
I would like to nudge those who dread these conversations to engage in them anyway.
They can develop your personal communication skills and allow for potential new perspectives to be gained. Being willing to talk about your career with people who aren't like you requires honesty with yourself.
As a reward, the dialogue will make your thoughts richer and your ideas more attuned to the constraints of reality.
You may be surprised with not only how well you can hold such conversations, but of how supportive your family members and relatives truly are.
So use the coming Chinese New Year to practise.
Ong Kah Jing (OKJ) is a documentary storyteller based in Singapore who aspires to do justice to stories told.