Mediacorp actor Desmond Tan marries his university sweetheart of 12 years
Surprise! The couple held an intimate wedding reception in Singapore last month, before heading to France for their fairytale castle wedding and honeymoon.
Mediacorp actor Desmond Tan is now married. The 35-year-old recently tied the knot with his university sweetheart of 12 years in a ceremony held at a castle in France and the couple are now on their honeymoon, according to his management The Celebrity Agency.
The actor shared the news on Tuesday (Dec 7) on Instagram. Along with photos of the newly-minted couple, Tan wrote: "I have found the one whom my soul loves. Solomon 3:4. Once upon a time, I became yours and you became mine. We stay together through tears and laughter because that's what they call happily ever after."
As it turns out, France was just the second part. "We held an intimate wedding reception in Singapore with our families last month to share the precious moments they have been waiting for a long time." Tan told CNA Lifestyle.
 "We just got married a few days back in the presence of some very close friends in France," he said, adding that the ceremony was held "in a beautiful chateau in Southern France."
As for their honeymoon, "over the weekend we have been on a road trip… to visit beautiful, historical (places). We will be travelling around France for one more week."
This comes at the heels of another high-profile celebrity announcement, when fellow Mediacorp actress Rebecca Lim announced her engagement in November, after less than a year of dating.
Tan had been dating his now-wife, whose identity remains a mystery to the public, since 2010. While the actor prefers to shield her from the limelight, he is candid about his relationship status. "I'm not married. I'm not engaged either but I'm dating someone," he previously told 8 Days.
When asked why he is adamant about keeping his partner's identity a secret, he responded, "I consider myself a private person when it comes to my personal life. It's just my way of protecting my loved ones and letting them (maintain) the quiet lives they are (currently) enjoying. I also like to maintain the air of mystery to allow the audience to watch my shows with minimal distractions."
On the family front, it's an open secret that the actor wants a big family. "I really love kids. Ideally, (I'd like to have) three kids. I've always thought it's a good number. It's a big family but not too big."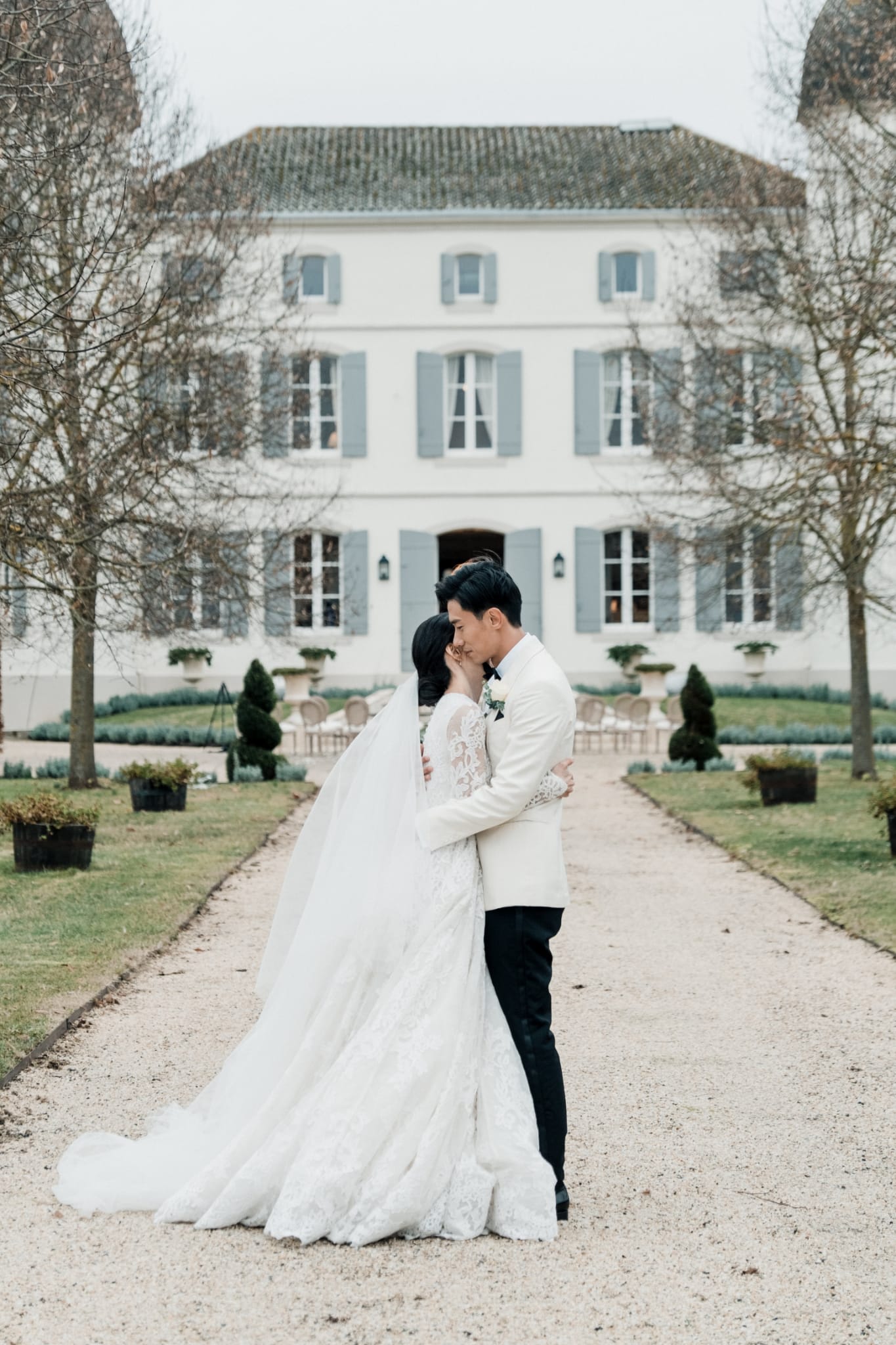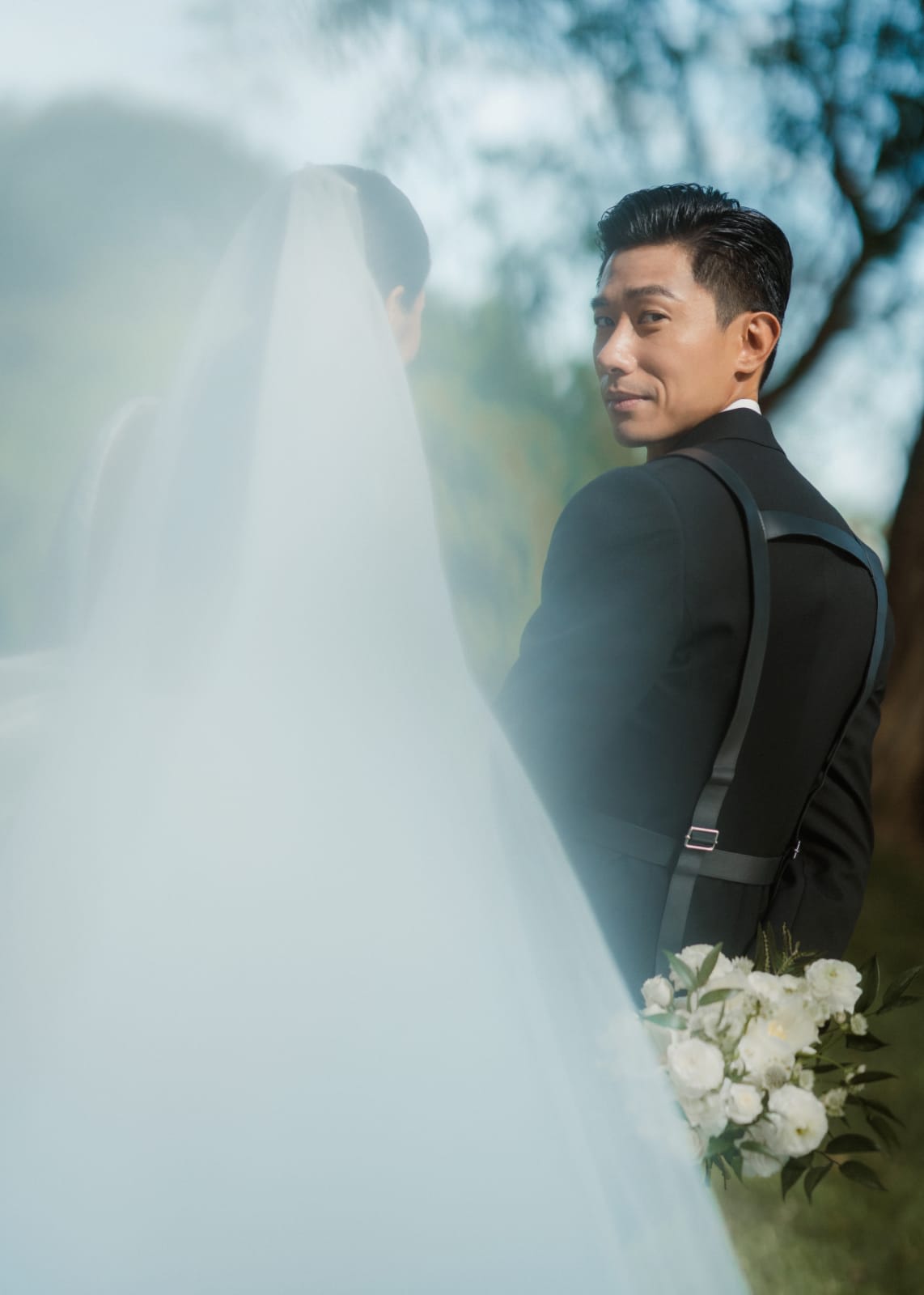 As to why Tan chose to marry this year, he divulged: "I'm such a workaholic. I'm always working and on-the-go, so I have never seriously thought (about marriage) before. But I've been thinking more about it in recently and I really hope to have a kid when I'm not too old. 
"Turning 35 definitely got me thinking. The whole cliche about age being just a number is one thing: I have friends who are 50 but behave like kids because they're young at heart, but we can't deny our biological clocks. We need the energy and time to rest when taking care of kids.
"I have friends who are my age who have kids that are in primary school or kindergarten. Kids are the biggest yardstick of time – watching them grow up, learn how to walk, go to school and ask you weird questions about life. I realised that I've been working very hard and this is something that I have to seriously consider."
It sounds like it won't be long before the actor's paw children, Hoshi and Udon, can expect some siblings?