Singapore DJ Mr Has dreams of throwing a COVID-19 'closing party' in the jungle
In this instalment of our Creative Capital series, the co-founder and music director of the Telok Ayer Arts Club tells CNA Lifestyle what he's been up to since the pandemic started and what music lovers can look forward to from him.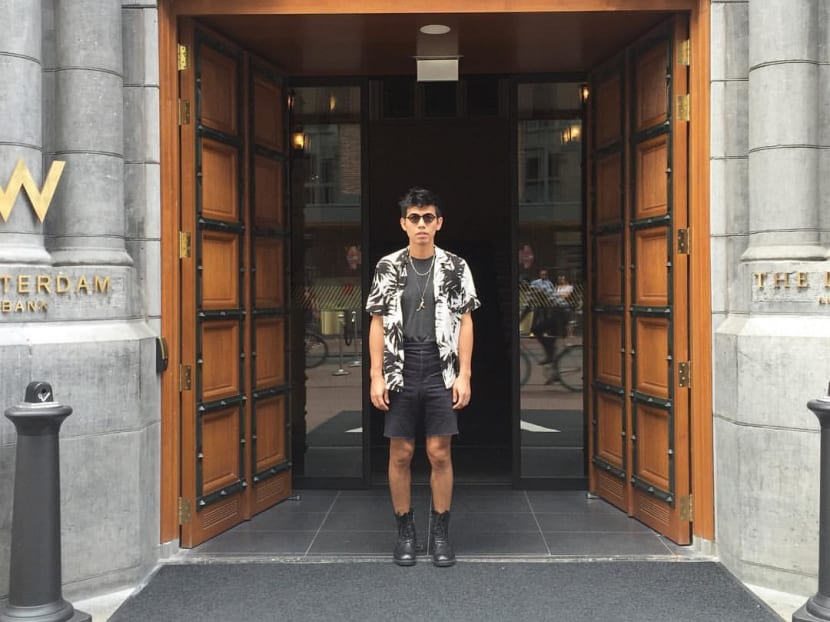 For music fans and club kids of all ages, Hasnor Sidik needs no introduction, except that most would know him by his professional moniker, Mr Has. Hasnor is one of Singapore's most influential DJs and a key influencer in the music and lifestyle scene. He's played gigs from Bali to Berlin and spent time working as the in-house music director at the W Hotel and also at the Lo & Behold Group.
He is a co-founder and music director of the Telok Ayers Art Club, a Mr Porter Style Council member (one of only three from Singapore), and founder of his own music label Rawjak.
Mr Has is yearning for a time in which live entertainment can come back and has an awesome idea for what he calls the Covid Closing Party.
HI HAS, WERE YOU ALWAYS INTO MUSIC, EVEN WHEN REALLY YOUNG?
I have always enjoyed music since a very young age. Back in the late '80s when breakdancing came onto our shores, I remember dancing to Kraftwerks' Tour De France in the HDB common corridor with some other kids with our track suits on.
WHEN DID YOU FIRST TRY YOUR HAND AT DJING?
The real reason why I wanted to DJ came about in the late 90s; it was because of drum and bass music that came from the UK at that time. I thought it would be really cool to play that sound in a club, so I bought myself a pair of turntables and a mixer with the money that I saved from working after my O Levels and just started practising at home.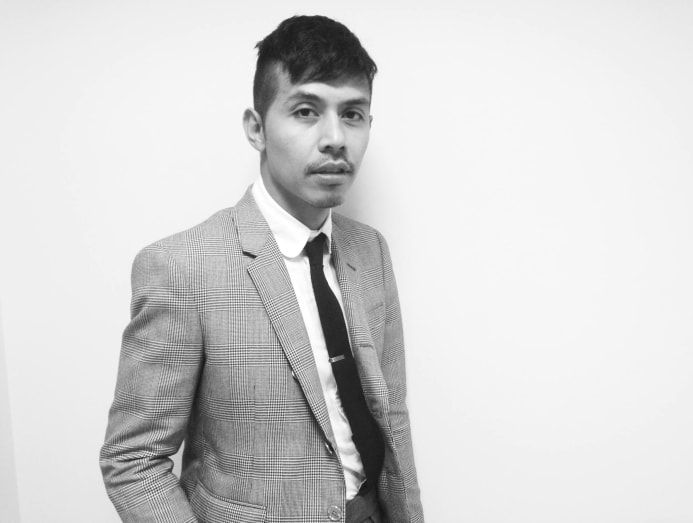 IF YOU WERE TO LOOK BACK, HOW WOULD THE MR HAS OF TODAY CRITIQUE THE YOUNG DJ YOU WERE WHEN YOU FIRST STARTED OUT?
I would encourage more record digging and collecting, and not to hurry to get a gig. It is a beautiful part of the process which takes a lot of time and practice, so I would tell my younger self to slow down.
WHEN DID YOU DECIDE MUSIC COULD BE A REAL CAREER FOR YOU?
When the gigs started coming in! That obviously was a big factor. At that time, I told myself if I wanted to have a DJ career, I must deejay at Zouk at some point. So things started falling into place and pretty soon, I had a part-time residency there and more gigs kept coming.
WAS IT HARD TO GET RECOGNISED AND TO GET GIGS?
Yes, I had to do a lot of networking apart from just practising at home. Getting to know the scene more and sharing my mixtapes with other fellow DJs and friends helped in getting my music out there.
WHAT ADVICE DO YOU GIVE YOUR DJS WHO ASK YOU HOW THEY CAN STAND OUT AND BUILD THEIR OWN CAREERS?
I suggest going analog to start with, work on the turntables and record digging first before going with the current software and hardware solutions. You need to understand the fundamentals of DJing. Also, gain some experience producing your own music – it's a key part in building a music career.
WHAT IS THE MOST MEMORABLE PERFORMANCE TO DATE?
I have done many amazing gigs but the one gig where I truly enjoyed myself was the courtyard party that I did with W Hotels and Singapore Art Museum. A gathering of Singapore's best DJs playing to a thousand-strong crowd under the stars. Quite magical! 
AND WHAT WAS THE MOST CHALLENGING?
They are all challenging. The most challenging part, as a DJ, is that connection and control on the dance floor. It's a powerful energy that you have to keep up for a good four to six hours, sometimes more at a party. Not an easy task.
WHAT IS BIGGEST MISCONCEPTION YOU GET ABOUT WHAT YOU DO?
That it's all fun and travel.
ANY OPINION ON CELEBRITIES WHO ALSO DJ?
I'm pretty sure there are some out there that can really deejay.
WHAT WOULD YOUR DREAM GIG BE?
My dream gig right now would be called The CCP – Covid Closing Party – located in a beautiful green, open jungle space in Singapore with plenty of fresh air and not many mosquitoes. It has 24 hours of music and art programming where everyone can come and have fun from day to night to celebrate the end of this pandemic. DJs, musicians, artists, chefs and F&B operators would get together to celebrate the start of "the new endemic". Mask, optional. I need to talk to the Singapore Tourism Board about this actually. Maybe they will like the idea enough to help me make this a reality.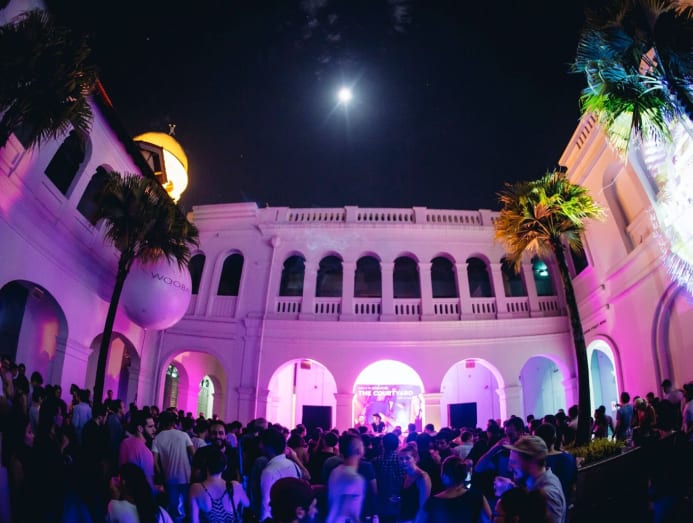 YOU HAVE WORKED IN-HOUSE AT COMPANIES LIKE LO & BEHOLD AND W HOTEL. HOW DIFFERENT IS WORKING FOR COMPANIES LIKE THESE FROM PLAYING GIGS?
It was a totally different scope. Those were both management roles for brands that involved budgets, strategy, planning, producing, curating & executing on a corporate level. Very different from gigs.
TELL ME ABOUT TELOK AYER ARTS CLUB? HOW DID THAT COME ABOUT?
My partner Sue-Shan told me about the idea when she had a space on McCallum Street and was figuring out what to do with it. After much discussion and realising there weren't many art 'offerings' in the CBD, Telok Ayer Arts Club was born. We were also trying to pay homage to the Telok Ayer Performing Arts Centre, which used to be nearby but was sadly demolished.
WHAT PROJECTS AND PROGRAMMES DO YOU DRIVE AT THERE?
Our club night is called Kelab Malam. It is a monthly party where we have DJs and friends get together for a fun night of food, music and drinks. Makan Matters is our guest chef nights where we introduce new individuals showcasing their personal recipes. TAAC:LIVE is our local live electronic music showcase. Our arts programming is handled by the arts manager, Anmari, and we have collaborated and worked with artistes like Ashidiq Ghazali, Dawn Ng, Aiwei Foo and more. It's really great to have this kind of space that drives collaborations with local creatives.
WHAT EXCITES YOU RIGHT NOW ABOUT THE LOCAL MUSIC SCENE?
The talent that is coming out right now excites me. We are more expressive these days so we will see more musicians and artistes doing their thing.
WHAT INSPIRES YOU?
Family, friends, ping pong. And of course, music.
HOW HAS THE PANDEMIC AFFECTED TELOK AYER ARTS CLUB AND YOUR OTHER GIGS?
We had to end our lease and regroup during this difficult time. We just launched #TAACAWAY, an online takeaway platform featuring new Singaporean cuisine. Check it out! Every order comes with a playlist and an NFT.
As for the other gigs, they will only come back when the entertainment industry is back on.
ANY EXCITING PLANS FOR 2022?
Look out for more updates on Telok Ayer Arts Club and the rebranding of my label Rawjak.