5 bicycle pick-up services to give you a lift to anywhere – including emergency pick-up
Whether you have a punctured tyre or just need to transport your bicycle to another location, help is on the way.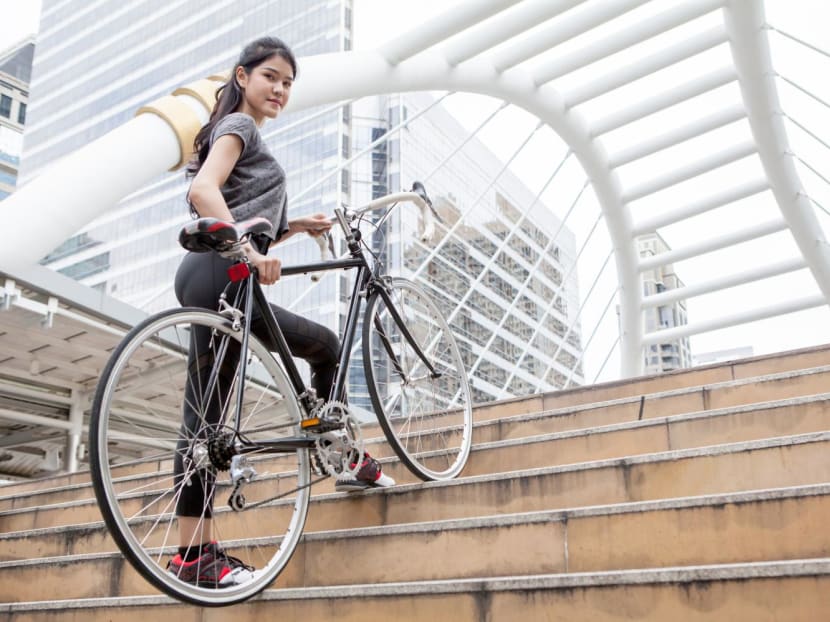 So, you've finally decided to give cycling a go. But halfway through, you're thinking "Uh-oh, I might have been too ambitious...".
It could happen. You might be aiming to visit the dinosaurs at Jurassic Mile near Changi Airport Terminal 4 but you can't muster any more energy to keep pedalling because you started in Boon Lay. 
Or you could be with your family and, in the middle of nowhere, the kids suddenly decide they're hungry. Or you might be stranded in the middle of the PCN because of a punctured tyre. Who can you call to collect your ride?
Thankfully, there are bike pick-up services that can come to your rescue. Bookmark these before you head out, just in case.
1. WTS TRAVEL RIDE & BIKE
This isn't a bike pick-up service per se. But if you live in the west and have been wanting to cycle in the east without having to pedal all the way there first, this is for you.
WTS Travel (the same folks behind those coach services to Malaysia) can collect you and your bike (foldies and full-sized bikes are welcomed) at designated MRT stations and times in the west (such as Lakeside MRT), north (such as Woodlands MRT) and north-east (such as Punggol MRT) in their retrofitted bus.
They'll transport you and your bicycle to Changi Airport Terminal 4, where you start your 21km cycling. For families who want to cover the shorter 9km route, they'll drop you off at East Coast Park instead.
The pre-planned route will take you to East Coast Park, Marina Barrage, Gardens By The Bay, Merlion Park before ending at the Singapore Flyer, where the bus will send you back to where you boarded the service.
Prices range from S$16 if you bring your own bike to S$38 if you rent a foldie from WTS Travel. Prices include two-way transportation.
2. MAXI CAB BICYCLE TRANSFER
If you want to arrive fresh for your off-road adventure on Pulau Ubin and not waste your energy on the ride to Changi Point, there's no shame in booking a maxi taxi to transport your bike to the ferry terminal.
Maxi Cab has seven-, nine- and 13-seater maxi taxis that can fit two, three and four mountain bicycles respectively. It is a good idea for all your cycling buddies to meet at one location (they charge extra for additional stops) and load up your bikes. Best of all, the service is available 24 hours.
Prices range from S$40 (seven-seater maxi taxi; less than 5km) to S$60 (13-seater maxi taxi; less than 5km) and include carpark fees and ERP.
3. CAROUSELL
Got a punctured tyre and need emergency curbside pick-up for your bicycle? There are a few vendors on Carousell who can help such as @tahiro65. For a base fee of S$25 (depending on variables such as the number and type of bicycle, one- or two-way trip, and additional drop-off points), he'll strap your bike to his car and transport it to wherever you want. He is available 24/7, as advertised on his Carousell page, and has received good reviews from customers.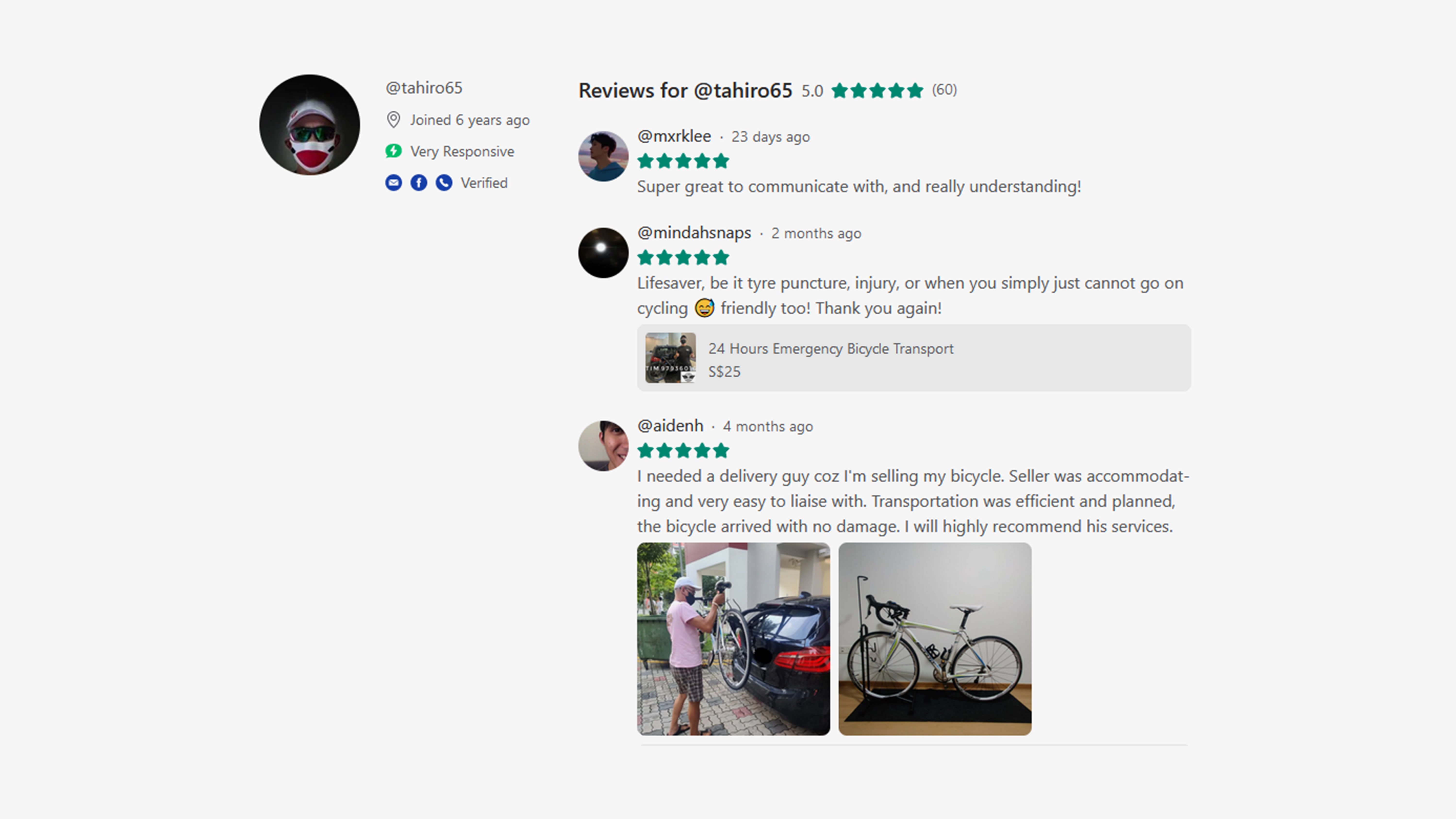 4. ALOHA BIKE TRANSPORT
They are very responsive to queries and provide very reasonable transportation for your two-wheeler. For each one-way trip within 25km, Aloha Bike Transport charges from just S$35 for two bikes and two passengers; extra S$5 onwards for each additional stop. Normally, they can accommodate up to five bikes and five passengers (from S$50; one-way trip within 25km). But for now, the limit is capped at four bicycles and four passengers (from S$40; one-way trip within 25km).
Peak hour charges apply on weekdays from 7am to 9.30am and 5pm to 8pm. There is also a midnight surcharge of S$10 between 11pm and 6am.
5. GET VAN GOODS
They are a van-with-driver hiring service for moving bulky items – including a bicycle or more if you need to. Depending on the number of bicycles you have, you could hire a Renault Kangoo (one bicycle) or a Mitsubishi Fuso equivalent (eight bicycles) from Get Van. Immediate booking is available for one to five bicycles but if you have more to transport, you'll have to book two hours in advance.
Base rates for a single trip start from S$35 for a Renault Kangoo while a Mitsubishi Fuso starts from S$70. These do not include carpark fees and ERP. They also charge extra for additional pick-up and drop-off points.