This former aerospace engineer is now one of Singapore's most followed young photographers
Lee Yik Keat, or YK as he's known on Instagram and TikTok, is one of Singapore's most followed photographers, who has been able to turn his social media acclaim into a career.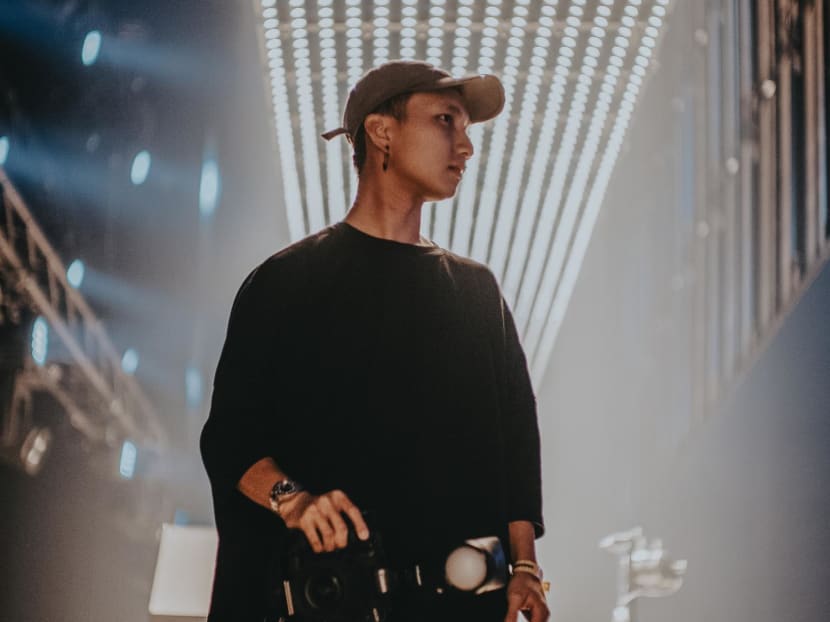 If, like me, you spend a considerable amount of time on Instagram, you've definitely come across Lee Yik Keat's photos. Yik Keat, or YK (his Instagram moniker), has 1 million followers (me among them) and for a very good reason – he is quite simply a brilliant photographer, with an ability to capture mood and place that, in my estimation, makes him an artist. His images especially of night scenes, architecture and cities are often breath-taking.
On TikTok, he has even more followers: 1.7 million. While his Instagram feed showcases his photography, his TikTok feed helps you understand how he frames, captures and edits those shots, along with slices of life that help you get to know this humble and fun 26-year-old former aerospace engineer.
I met YK a few years back, through another photographer buddy of mine, and I was thrilled that he was willing to chat with me for this column.
WERE YOU A REALLY VISUAL OR CREATIVE KID?
I think it was in me but I just couldn't express it enough nor did I have the opportunity to try. My education was focused more on math and physics. I wasn't very good with language and communication.
HOW DID YOU GET INTERESTED IN PHOTOGRAPHY?
It was out of curiosity. I was interested in how people were sharing mobile images through social media 10 years ago, when Instagram was just launched. Back then I had an iPhone 4. Those things were so tiny if you remember. I started taking photos throughout Singapore after school and in my free time. After a year, it really developed into a passion.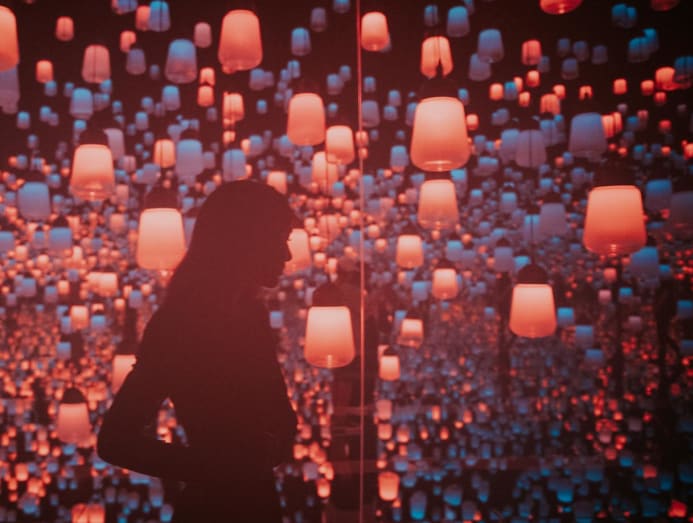 WHAT WAS THE FIRST IMAGE YOU SHARED ON INSTAGRAM?
It was a plain look-up image of a HDB building, heavily edited with filters and puffy clouds.
WHY DO YOU THINK YOU'RE ABLE TO SEE THINGS AND CAPTURE THEM IN A WAY THAT OTHERS MIGHT NOT?
I think when I was young I was generally very intrigued with how details work, for example how a bus uncle can wave to the opposite bus saying hello or how a stall owner is talking with their neighbour. Noticing such details allowed me to observe them. I think too often most people will not look deeper into these somewhat trivial but really interesting things.
HOW DID YOUR STYLE AND SKILLS EVOLVE?  
I scrolled through a lot of social media day to day to understand how different people approach architecture, streets and design. Then I improvised and refined. I also experimented according to the different environments I was in. Practice is really important. There are some days where I get zero satisfactory images and that is actually okay. As long as you train your eyes to notice the details in life, that's what is important.
WHEN DID YOU FIRST REALISE YOU COULD ACTUALLY MAKE A LIVING OFF OF PHOTOGRAPHY?
I believe it was two years after I got my first DSLR camera, a Canon 6D. Before that, for about three years, I was just using my mobile phone to capture images. I started getting small jobs here and there but they were not enough to make a living. But when I got a professional camera, I thought to myself: "If I worked a little harder and pushed myself more out there, I really could have the chance to make this a full time thing."
I LOVE THAT YOU SHARE TUTORIALS AND HACKS. WHEN YOU FIRST STARTED DOING THEM, DID YOU KNOW THEY WOULD BECOME SO POPULAR?
I had no idea they would become popular at all. It all came at a very interesting time.
Before the pandemic, I was just shooting a lot and building up my portfolio, trying to do it better and make it more perfect. It was super crafted, I had set so much pressure and high standards for my own work. However when the pandemic hit, travel stopped. At the time, my work was based off of being overseas 70 per cent of the time. With that, my work came to a halt too and I had way too much time on my hands.
So I started reflecting. I had always wanted to share what goes on behind my mind, the little details and behind-the-scenes stuff, to social media. I just didn't have time prior to the pandemic. During the lockdown, I went to to the kitchen and thought: 'What can I do with all these kitchen tools for photography?"
I REMEMBER YOU ONCE SAID THE PANDEMIC WAS THE GREATEST THING TO HAPPEN TO YOU. CAN YOU SHARE MORE?
The pandemic allowed me to dive deeper into my own work, and come out more refreshed and mature. With the lockdown, I had a lot of free time and was able to create a secondary niche that was education. I could also spend time reflecting on my work, asking myself if my photos were good enough and were timeless. It allowed me to create more work with meaning and soul.  
I REALLY ADMIRE HOW YOU ALSO SHARE YOUR THOUGHTS AND OPINIONS IN A VERY REAL AND SOMETIMES VULNERABLE WAY. IT'S QUITE A SHIFT FROM THE OFTEN CURATED INSTAGRAM PERSONALITIES OUT THERE. IS THAT SOMETHING YOU CONSCIOUSLY DO?
I believe the audience craves more authenticity after the pandemic. I do not want to paint the perfect picture as it distorts the reality of becoming a social media creator and photographer.  
YOU STUDIED AEROSPACE ENGINEERING. HAVE YOU BEEN ABLE TO APPLY ANY OF THE THINGS YOU LEARNT IN SCHOOL TO YOUR PHOTOGRAPHY?
Good question, I think they are totally not related at all. Nothing literal that I can apply but if there is one, it's something that has to do with discipline and the constant chase for higher standards. In aerospace, precision and standards are very important, so I guess you can say I imported something from there to my photography.
IF SOMEONE ASKS YOU HOW THEY CAN MAKE THE LEAP FROM INSTAGRAM INFLUENCER TO SERIOUS COMMERCIAL PHOTOGRAPHER, WHAT WOULD YOU SAY TO THEM?
I would tell them not to simply think blindly and make that leap of faith. It is actually quite dangerous, financially especially. Start by having the free time to build a portfolio of your own. Then start asking your friends who have connections to small clients to let you try out some passion projects and eventually scale to paid jobs. You will get a good gauge by then whether you can do it full-time.
WHAT HAS BEEN YOUR FAVOURITE SHOOT TO DATE?
The one where I went to a provision shop in Jalan Kukoh. I went into the shop spontaneously and asked the owners about their story. Then I asked if I could take photos. It was a simple shoot. Afterwards I printed out the photos and gave them to the owners. I love that the camera became a tool to get them to open up and talk.  
AND WHAT HAS BEEN THE CRAZIEST OR MOST CHALLENGING ONE?
The craziest one is probably a shoot in Macau for a mobile company. I had to climb the Macau Tower, which was about 90 storeys tall. It was insane!
DO YOU GET TIRED OF PEOPLE ASKING YOU WHAT CAMERA YOU USE?
Not at all. I always remember how curious I was when I first started out, always asking other people what gear they used. I totally understand what it's like so I try my best to answer as much as I can. 
WHAT WOULD BE THE DREAM GIG?
I would love to make a photo documentary of a very high-profile person, like a celebrity or a politician.
FINALLY, WHAT ARE SOME THINGS OR PEOPLE THAT INSPIRE YOU?
I love when people are very passionate about what they do, it doesn't have to be in the creative industry. The energy is so amazing and with that I get refuelled to push forward.
Other than that, as a photographer, the light inspires me a lot. I just love to see how light interacts with the environment. The daily environment inspires me too. Life is art and art is life.