The Singaporean 'club kid' who's his own walking artwork: 'I am a full-time visual spectacle'
In this week's Creative Capital we meet the colourful Aaron Han. Everything he does, from his former job as a visual artist at the now-defunct The Butter Factory, to his outrageous outfits and artistic collaborations, is about the power of strong visuals.
I love that Aaron Han describes himself as a visual spectacle. This colourful and iconoclastic 35-year-old Singaporean is well-known to anyone who used to dance the night away at The Butter Factory. Han was the in-house visual artist there, designing gloriously flamboyant sets and costumes to the delight of friends and fans alike.
Today, Han still dresses as wonderfully unique as ever. From one perspective, similar to artists like Cindy Sherman, he is his own artwork. He teaches fashion as well. And finds the time to collaborate with other artists while pursuing his own projects.
HI AARON, WHAT IS YOUR CURRENT PROFESSION?
I teach Fashion part-time at TaF.tc, but I am a full-time visual spectacle.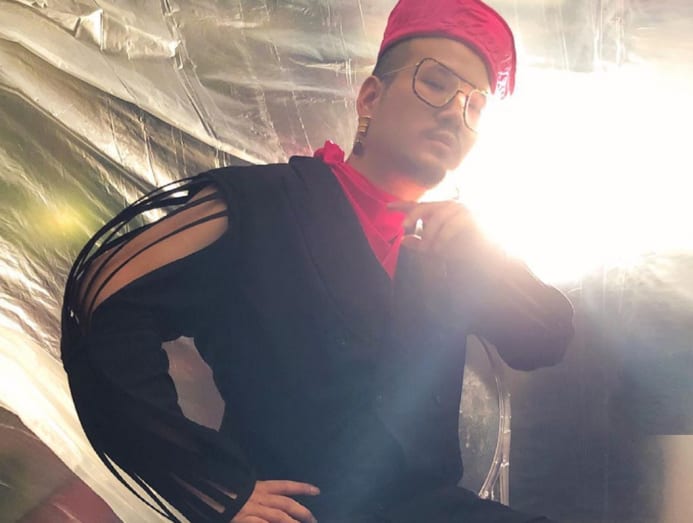 WEN YOU SAY VISUAL SPECTACLE, DO YOU MEAN VISUAL ARTIST? I HAVE SEEN YOU DESCRIBED THAT WAY.
Visual artist is a simplification of what I do. At some point, I was doing stage costumes and fashion styling. I have done set design. I am also a milliner, a graphic designer, and an occasional photographer.
Normally people love multiple hyphenates, but it gets very self-obsessed when you are trying to tell people what you do. Ultimately, everything I do revolves around visuals of some sort. I know what power a strong visual can impose upon the viewer.
WERE YOU CREATIVE EVEN WHEN YOU WERE YOUNG?
I think everyone is creative. But I will say that I was infinitely curious. I was always in the library reading or I was out exploring, catching insects, and observing nature. Also breaking things up and putting stuff together again. I did like working with my hands a lot, from arts and craft projects to design and technology. I've always been very hands on.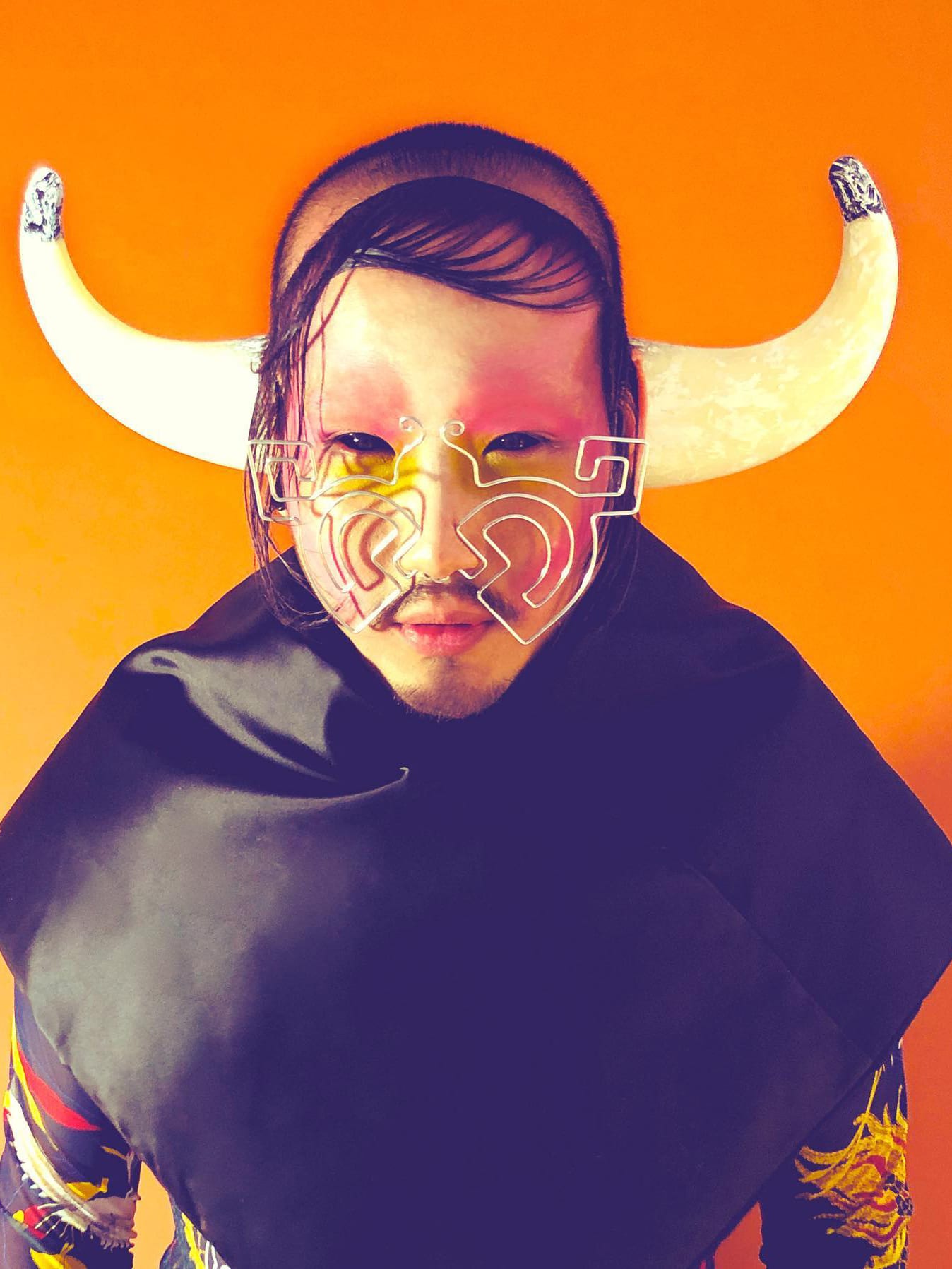 Since young, I have always been interested in how one visually communicates who he/she/they are as a person by what they wear. And from a young age, I was very aware of how I wanted to present myself, and how it made other adults uncomfortable.
That curiosity with everything made me look at everything, including how people interacted with one another, and their self-image. I understood this from a very young age.
YOU'RE WELL-KNOWN FOR HAVING BEEN A "CLUB KID". CAN YOU TELL ME MORE ABOUT WHAT THAT MEANS AND HOW YOU EARNED THAT REPUTATION?
You get drunk one time and suddenly you are a "club kid"! I'm kidding.
In a simplified sense, the club kids were a movement of people during the 80s to 90s who wanted to break free from societal expectations, gender norms et cetera and just have fun.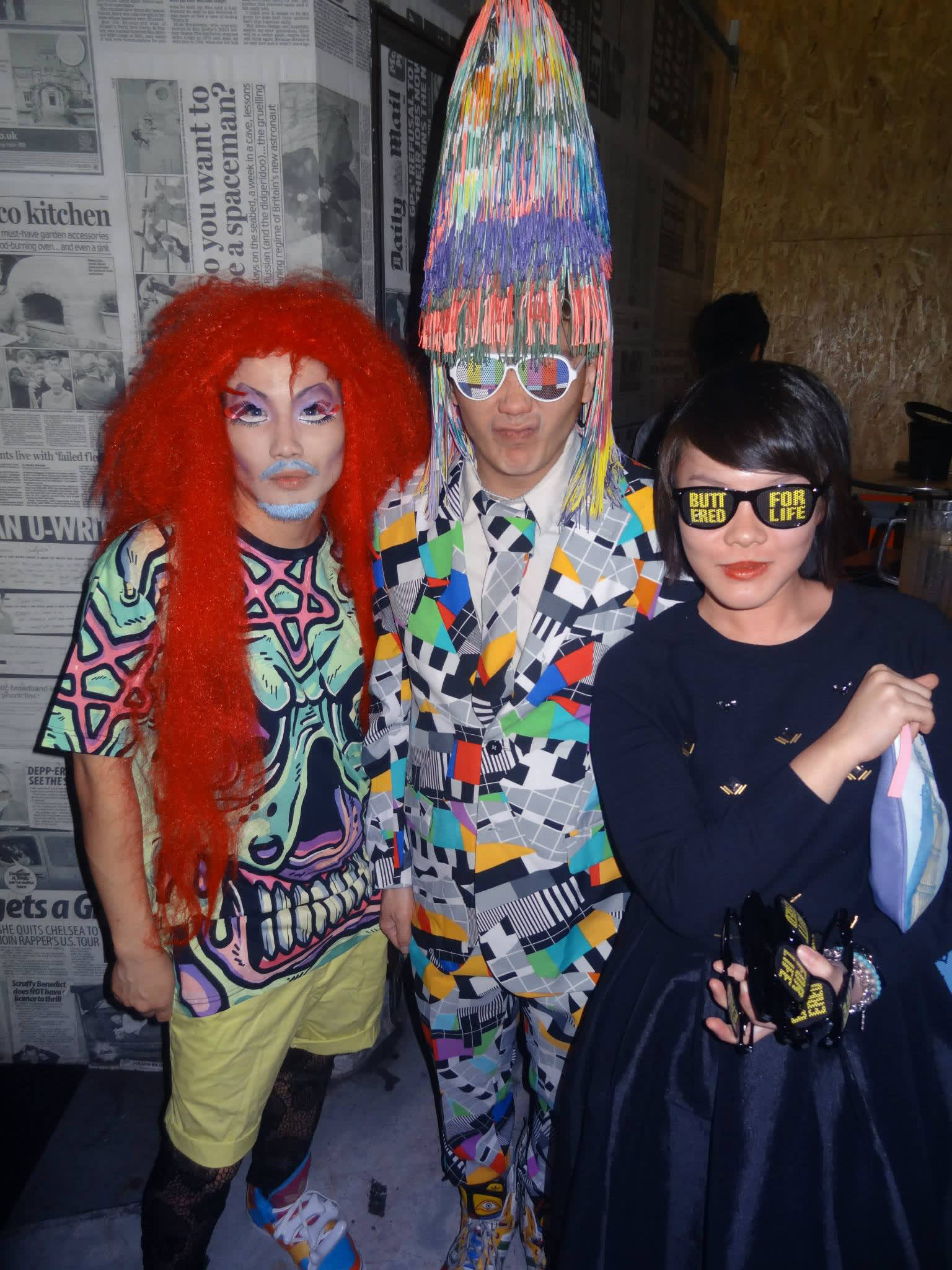 A big part of fun back then was the nightlife. So people came dressed as irreverently as they could, to party with wild abandon with no cares or worries – like kids.
When I was the in-house visual artist of the now defunct The Butter Factory, my fairy godparents, Bobby Lou and Ritz Lim, who were co-owners and the OG club kids in Singapore, would throw the wildest parties ever, and they would dress up in the most amazing clothes – I say clothes because they'll get angry when you call what they wore a costume as that's how they would normally dress.
And so did I, the dressing I mean. I love fashion, and the club kid reputation just happened because I was working in a club.
WHAT'S YOUR FAVOURITE MEMORY FROM THOSE DAYS?
Having a memory implies I was sober. Kidding again.
I don't have any particular memory that is my favourite. But I will say the most memorable ones are the really big events we had at The Butter Factory.
I don't think people realise that when it was Halloween or our anniversary, and we would do the set design and costumes and images for marketing and so on, it was a six-month journey of anxiety and panic, and we could only do the set design on the day itself.
Our big parties were always on Saturday. The club was open on Friday night, meaning everything had to go up during the day on Saturday. We would be in the club at 9am working non-stop until the door opened at 11pm, and then party all the way till 5am the next morning. To see the final setup in the club lighting and everyone's reaction, the sense of satisfaction was amazing.
WHAT HAS BEEN THE TOUGHEST PART OF YOUR OWN CREATIVE JOURNEY?
Crippling self-doubt. Like Michelle Yeoh (in Crazy Rich Asians) on a staircase whispering "you will never be enough" in your ear, self-doubt will scare you thoroughly and sometimes you will never ever start projects because of it.
WHAT DOES FASHION MEAN TO YOU?
Fashion means many things to me. But most importantly a way of self-expression.
WHO OR WHAT INSPIRES YOU?
People inspire me. There was a period in my life where I would take pictures of man-made places, but devoid of people. I didn't like people in the pictures because they were this element of chaos that could not be controlled.
Eventually when I look back at those images, I realised how much character and culture people are to a place. Bangkok is not Bangkok without its people. Hong Kong is not Hong Kong without some aunty behind you aggressively asking you to move faster.
People's relationship to themselves and their image, culture and perceived notions of self is also something that inspires me a lot. We juggle a lot of different voices in our heads, some ours, some manufactured by the media, and everyone reacts so differently to them. That reaction is inspiring in many ways.
ARE YOU WORKING ON ANY EXCITING SHOWS OR PROJECTS NOW THAT YOU CAN SHARE?
I just ended a virtual experience with Pan Pan Gong, or as she is known on Instagram, @Hanfugirl. She is an independent researcher on ancient Chinese history. We were initially working on some workshops about the Tang Dynasty, but then COVID-19 happened.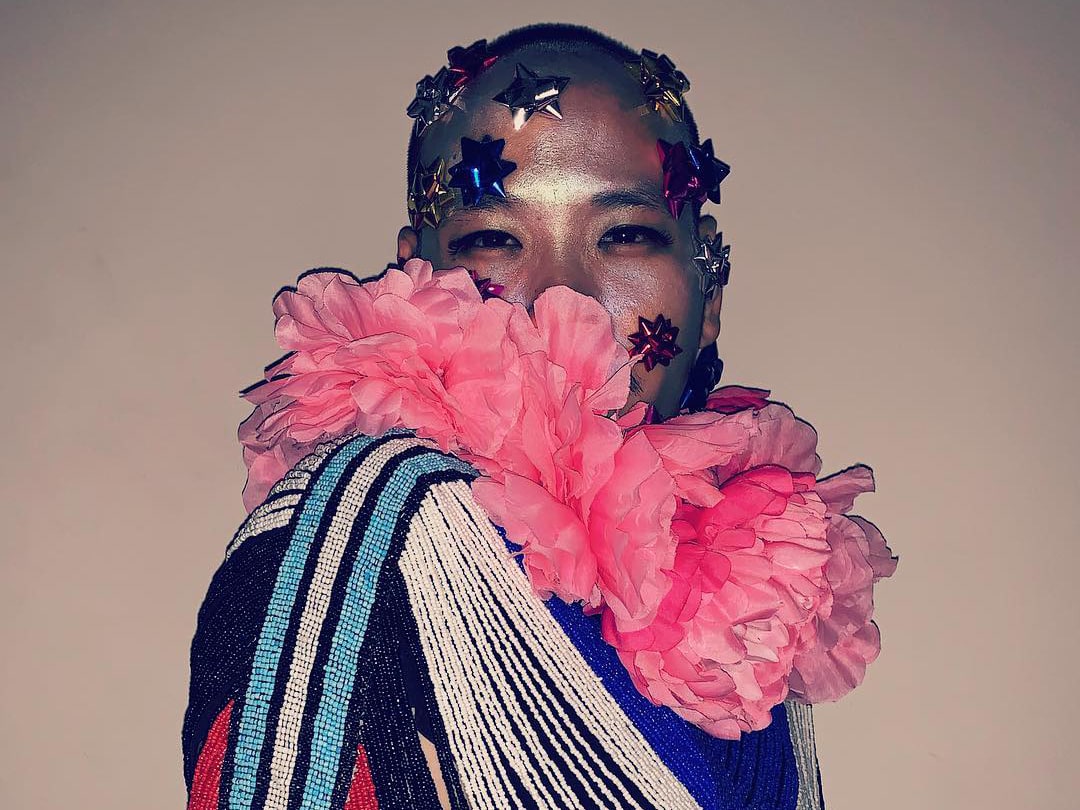 The plans for the workshop were obviously shelved but she had this idea to create an online experience about the Tang Courtesan house, with interactive elements and a dramatic storyline. So throughout the pandemic, she filmed multiple parts of the interactive video with her collective of girls (adhering to social distance guide lines of course) with the support of National Arts Council.
I play a small role in the experience, but this was two years of filming and a work of love. The online experience has just ended its first run but we will be looking to do more in the future, including the proposed workshops.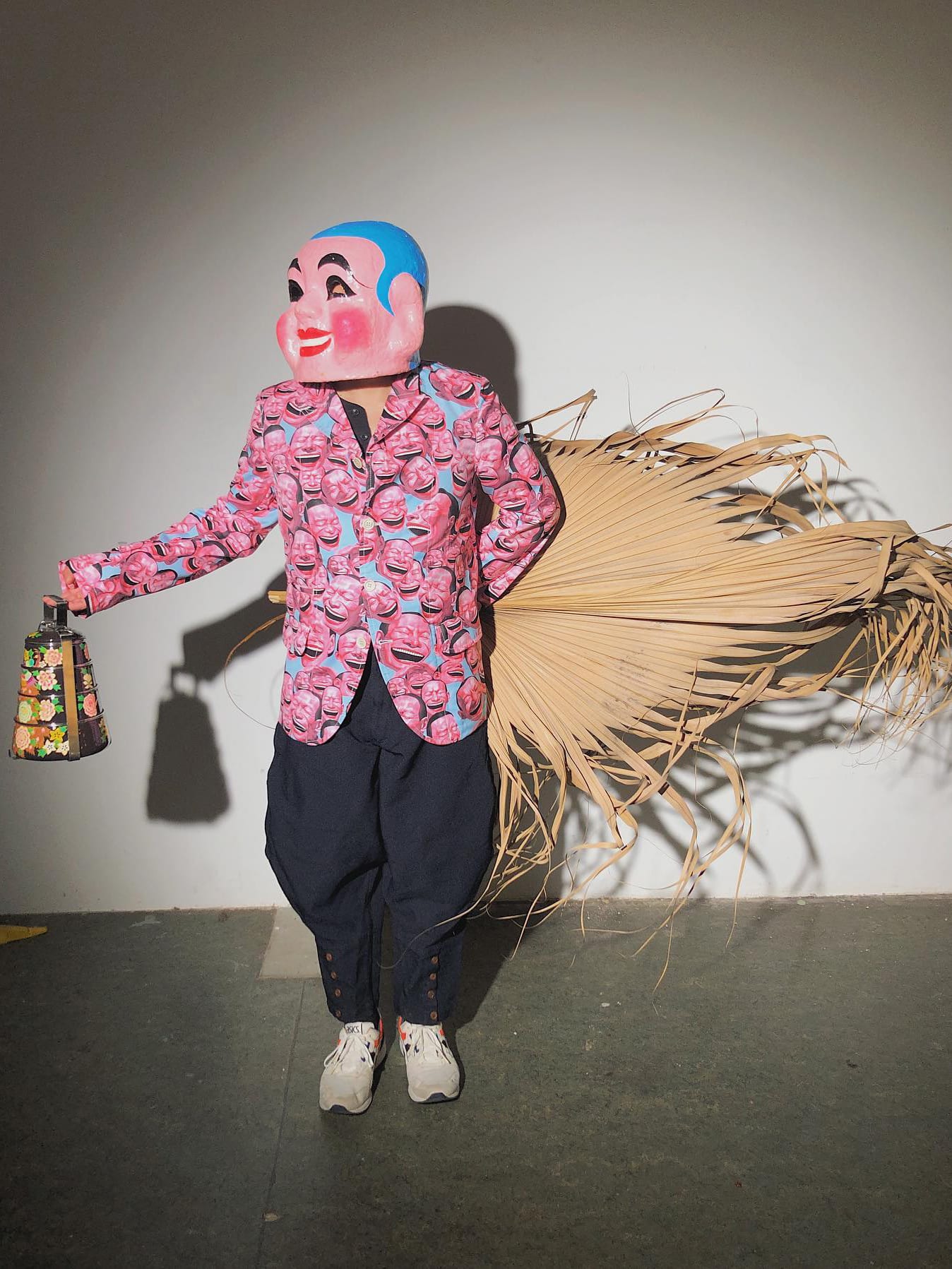 Right now, I am also in the midst of my own personal photographic project, capturing the Chinese diaspora imagination and exploring the theme of romanticised Chinese-ness.
IF YOU HAD THE FREEDOM – BUDGET, SPACE, ETC – TO PRESENT A DREAM ARTWORK, WHAT WOULD YOU PLAN?
I would give the "freedom" to people to express what they aren't able to through conventional means, to share their experiences. What are we but all of our experiences combined?
That being said, the hedonistic me would also love to recreate Studio 54, in which everyone is a one-off unique piece of transcendental artwork eating a hamburger. Disco forever baby!
DO YOU FEEL THAT CREATIVITY IS STIFLED IN SINGAPORE?
There will always be boundaries to push, barriers to be broken. And like Jurassic Park, art will find a way.
I think that a lot of things that creatives do here do not have a measurable KPI, which makes it hard for the government to support it. To find some impossible way to measure creativity, to be able to justify a business grant, helps no one but the bureaucratic audit process and the people who approve and manage it.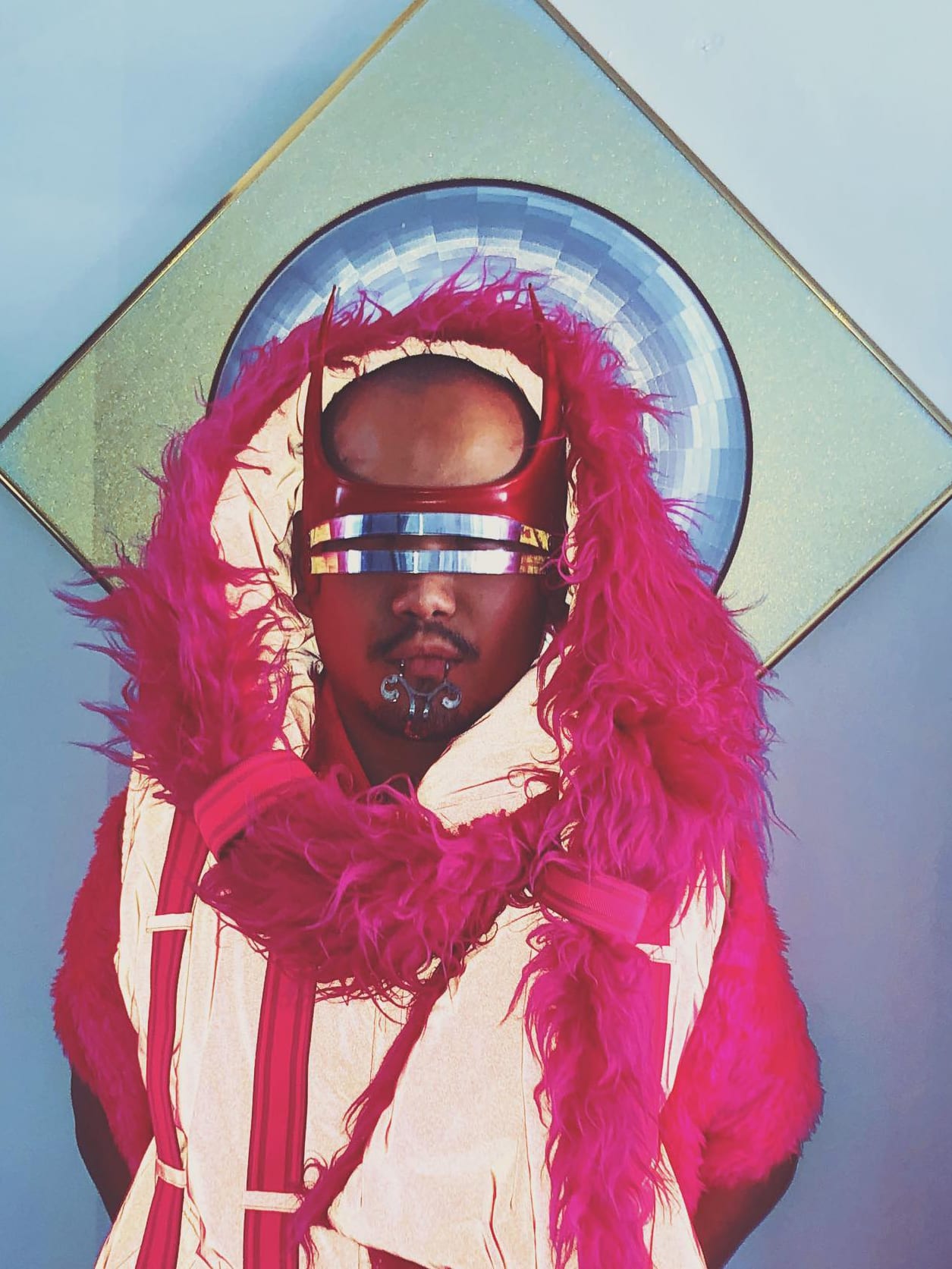 We need to rethink how and why we want to give out grants. Are we really fostering a creative culture? How can we make creatives accountable without them having to jump through hoops of fire?
IF YOU COULD HAVE BEEN BORN IN ANY PLACE AND ANY ERA, WHERE AND WHEN?
I would not be anywhere but here. I have been really fortunate to have been born in a time where I saw technology crawl at speeds governed by 56kb modems and can now witness people dancing for TikToks. Imagine, we grew up in a time when parents would tell you not to board cars with strangers in it but now we book a car driven by a stranger with a phone app. Good times.
DID YOU MAKE ANY NEW YEAR'S RESOLUTIONS?
No. Never had, never will. Who needs the pressure of setting yourself up for failure?