The Singaporean producer who helped bring award-winning films such as Pop Aye and Wet Season to the big screen
In this week's instalment of Creative Capital, meet Tan Si En, 29, one of the youngest film producers in Singapore. Already, she has worked with celebrated directors, including Anthony Chen and Kirsten Tan.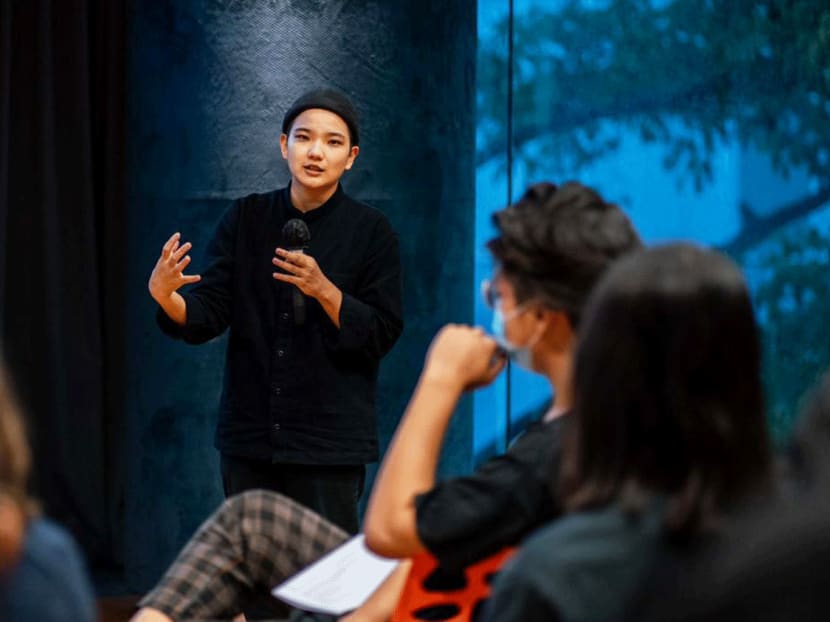 Think of your five favourite movies. I'll wager you can easily name the leading cast, maybe the director and even the writers. Now, name the producers who made the movies happen. Can you also name the production company behind each film?
That is the plight of most producers. Without them, the movies and TV shows we love would never get made. But for the most part, the public that consumes and loves their works has no idea who they are.
One local producer who is worth paying attention to is Tan Si En. The 29 year old got her professional start as an assistant producer on Kirsten Tan's Thai-Singapore film Pop Aye (2017). She then produced Anthony Chen's award-winning Wet Season (2019).
Most recently, she co-produced the pandemic-themed The Year Of The Everlasting Storm, which premiered at last year's Cannes Film Festival.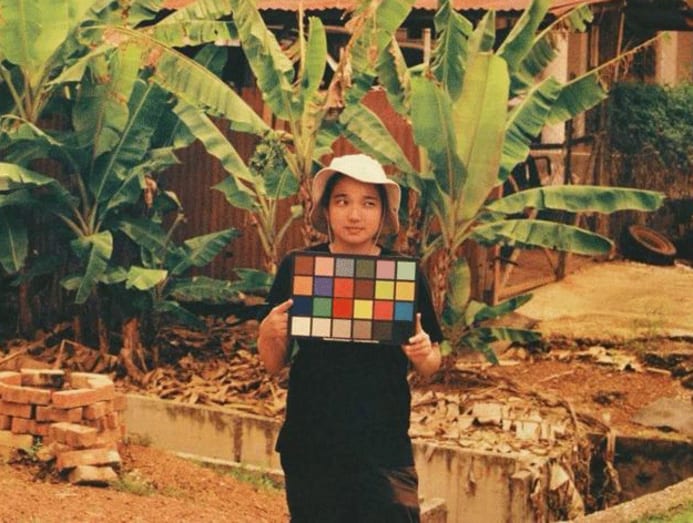 Tan also co-founded film and TV company Momo Film Co with her partner Kris Ong in 2018. Three years later, Singapore-based Beach House Pictures, which is part of Canada's Blue Ant Media, acquired a majority interest in Momo Film Co.
Beach House Pictures wanted to strengthen its production of scripted series – and Momo Film Co had the right DNA to make compelling and intelligent stories.
WHAT SPARKED YOUR INTEREST IN FILM?
In my childhood, the first thing I used to do every morning was to switch on my family's CRT TV (short for cathode-ray tube TV). I would brush my teeth, eat and do my homework all in front of the TV. We didn't have cable but I knew the schedule of our national channels by heart.
As a kid, I watched so much TV and films. I was, and still am, totally mesmerised by the medium of moving images. Because of this obsession, I knew that I wanted to be behind the cameras from a very young age. I wanted to be a part of the team that creates these images.
ARE THERE ANY PARTICULAR FILMS YOU SAW IN YOUR CHILDHOOD THAT INFLUENCED YOU AND YOUR JOURNEY GREATLY?
Nothing in particular but as I was reflecting back on my own journey recently, I realised that growing up, I wasn't privileged and I lived vicariously through the TV programmes and films.
Later in my teens, I think the film that influenced me the most was Richard Linklater's Before Sunset. I was charmed by the textures on screen, the extended conversations between Jesse and Celine, the complexities of love, and the beauty of life. It was romantic and sublime.
The film connected with me on various levels. It gave me the space to think, dream and consider changing things. I hope that the films I produce will also be able to connect with the audience in similar ways.  
HOW DID YOU MEET YOUR CO-FOUNDER KRIS?
After being in the industry for a couple of years, I felt the need to start Momo Film Co to create safe spaces and to amplify the voices that are from our region.
Kris and I were classmates in Ngee Ann Polytechnic. She identified with the vision I had for Momo Film Co and at a similar time, she was planning for her next film, so it all naturally came together. 
CAN YOU WALK US THROUGH YOUR CAREER PATH LEADING UP TO FOUNDING MOMO FILM CO?
When I was studying film in Ngee Ann Polytechnic, my first internship was with Fran Borgia, one of the most established film producers in Singapore. I suppose that is how my career started.
I began as a production assistant and worked on various roles on a number of film sets. I produced a lot in school and was working a lot out of school. At some point, I got burnt out. I thought to myself: Maybe there is more to life than making films. So, I left and went to study philosophy at the National University of Singapore. 
One day, out of the blue, Lai Weijie, another producer, reached out to me on Facebook with a proposition: Be in Thailand for six months as an assistant producer to Kirsten Tan's Pop Aye. I rejected the offer at first as I was due to be in New York City for six months at the same period and I was done with film.
But I read the script and fell in love with it. I also have a strong affinity with Thailand, so I reconsidered, went back to film and the rest was history. 
WHAT DOES A PRODUCER DO? I DON'T THINK MOST PEOPLE ACTUALLY KNOW
The role of a producer is difficult to define and it differs for each producer. We oversee the making of a film from the very beginning till the end. I often develop a project creatively, raise funds, take charge of the budget and plan for a project's distribution. 
My role is ever-changing and I am always adapting to the needs of the film or television project. It is a balancing act in order to tell the best possible stories. 
AND HOW DOES ONE TRAIN TO BE A PRODUCER?
It's two things for me: Knowing the stories you want to tell; and finding the right people to work with. It will always be difficult, so keep at it!
OF ALL OF YOUR PAST PROJECTS, IS THERE ONE YOU ARE PROUDEST OF AND ONE THAT WAS THE MOST CHALLENGING?
It's like choosing your favourite child! I love them all equally but differently. And they are always going to be challenging because in filmmaking and the re-creation of reality, to replicate it, is like going against the flow of life.
HOW DO YOU DECIDE WHAT KINDS OF PROJECTS TO DEVELOP? 
I favour stories that connect, shape and challenge our perspectives of the world.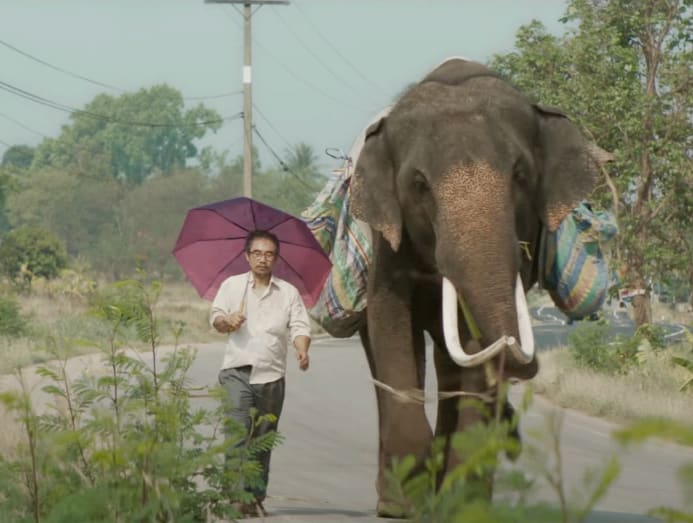 WHAT ROLE DO YOU HOPE MOMO FILM CO CAN PLAY IN THE FILM AND TV INDUSTRY?
I hope that it will always be a safe space for people to take risks and tell stories that matter. That it will remain creative, inclusive and courageous in an industry that is ever-changing. 
YOU JOINED BEACH HOUSE IN LATE 2021. HOW HAS THAT CHANGED THE COMPANY? 
The soul is the same but we have increased resources. We are scaling up, supporting more talents and exploring how to make it sustainable for someone to be a professional filmmaker and storyteller. 
IS THERE A DREAM PROJECT THAT YOU'VE ALWAYS WANTED TO TAKE ON BUT WOULD BE DIFFICULT TO MAKE COMMERCIALLY VIABLE?
I believe there is a responsibility for producers to champion voices and ensure representation on screen. I dream of creating a culturally iconic piece of work that people can truly relate to, no matter who they are and where they're from. 
WHAT ARE YOU WORKING ON NOW? WHAT CAN WE EXPECT FROM MOMO FILM CO IN THE NEXT YEAR?
We have a lot going on. I have been developing Duong Dieu Linh's feature film Don't Cry, Butterfly. This is a comedy-drama with fantastical elements about housewife Tam, who finds out that her husband is cheating on her. Instead of confronting him, she voodoos her husband back into love.
Our partnership has been wonderful and I also respect how the director is invested in the non-conventional depiction of middle-aged women, raising questions regarding their self-inflicted entrapment and misogyny through humour. 
Besides that, Momo Film Co is developing a number of TV projects. The first will be a horror co-production with Blue Ant Media, Beach House Pictures and De Vries Production. Keep a look out for that!
WHAT INSPIRES YOU?
People, talent and great stories. 
WHAT KEEPS YOU UP AT NIGHT?
Archaic mindsets of people, homophobes and the lack of equality in our world. 
HOW DO YOU UNWIND AND RELAX? 
I love a good champagne, having conversations with friends, watching cinema, Instagram and sleep.