The Singaporean magician holding audiences spellbound with an iPad and a Master of Psychology
In this week's instalment of Creative Capital, Meta Illusions' Alexander Yuen talks to CNA Lifestyle about struggling to be taken seriously as a full-time magician, meeting his wife through an iPhone magic trick, and wanting to raise magic to an art form.
It would be easy to wager that among the professions that kids may name that might make their parents cringe, magician is right at the top. Nonetheless, a magician is what Alexander Yuen has wanted to be since his teens.
Today, the 35-year-old runs Meta Illusions, a professional magic production company. Yuen himself is a highly regarded magician who has performed all over the world – he specialises in what he calls iPad Magic.
Through his company, Yuen and fellow magicians produce shows and special events for the public as well as private clients. Their latest show, House of Curiosities, debuts June 9.
HI ALEXANDER, HOW DID YOU FIRST GET INTO MAGIC?
I was 15. My classmate took out a deck of cards and showed me a trick where a card changed inside my palms. It was an intense moment of amazement; my mind could not process what happened and the only response my body could produce was laughter.
It was a very good feeling, and I thought how wonderful it would be to be able to have the people around me experience this too. So I went to the library after school and borrowed all the magic books I could find. And that was how I got into the world of magic.
WAS THERE A SPECIFIC MAGICIAN THAT HAS MOST INSPIRED YOUR CAREER?
I was 19 and working as a junior magician in another magic company. I was constantly reminded by my ex-boss that a magician had to be loud, flashy and boisterous to gain the attention of the audience. He even suggested that I dye my hair gold so I could stand out.
As a young magician, I was struggling with that as I could never fit into that mould. Then I read a book by a Dutch magician named Tommy Wonder. His soft demeanour and quiet confidence inspired me to be true to myself; he showed me that it was possible to command attention without having to be the loudest person in the room.
He made me realise that magic can be an art form to evoke emotions other than amazement. Even today, when I face a setback in my magic career, or when I get a mental block in developing new magic, I would consult his books and think, "What would Tommy Wonder do?"
WHAT WAS THE FIRST TRICK YOU MASTERED?
The first trick I learnt was from one of the books I borrowed from the library at 15. It was a simple trick to make a coin disappear. I remember spending hours and hours, and several days in front of the mirror trying to make the illusion look perfect. The persistence paid off when I showed my younger sister the trick and she was fooled.
YOU HAD QUITE A TRADITIONAL START, STUDYING AT THE NATIONAL UNIVERSITY OF SINGAPORE (NUS), CONSIDERED TEACHING, THEN GETTING A MASTERS IN PSYCHOLOGY AT NUS. WHAT PROMPTED YOU TO PURSUE MAGIC FULL-TIME?
Doing magic for a living was always at the back of my mind. But being realistic, I knew I had to have a backup plan, which was to work in marketing, so I did a psychology degree in NUS.
While studying, I was already doing magic and it was a feasible career path. I benchmarked the amount of money I was getting for performing magic against what I would earn as a fresh grad out of NUS. I was getting slightly above the starting pay of a fresh grad but the difference was not large enough for me to take the leap of faith.
I gave myself one year after my Bachelor of Arts to focus on my magic career, and decided that if it was not sustainable, I would get a job in marketing with my psychology degree.
Things went fairly well that year and midway through, I was offered the opportunity to do a Master's degree at NUS, with a scholarship. I immediately took it up as it could buy me two more years of building my magic career while doing a postgraduate degree.
Towards the end of my Master's degree, as much as I loved the research work I was doing, I realised I loved magic more – even my Master's thesis was about magic. I decided once I finished my Master's degree, I would jump straight into magic with both feet in.
WAS IT SCARY TO COMMIT TO BEING A FULL-TIME MAGICIAN?
It was very scary trying to be a full-time magician. There were a million and one things I had to learn about the business of magic. I bought several magic books from professional magicians in the US to learn the business of magic, but even then, the context was very different from Singapore.
The first trick I learnt was from one of the books I borrowed from the library at 15. It was a simple trick to make a coin disappear.
When I was starting out, magic was always seen as a path one would take when they did not do well academically. I had to fight this stereotype very hard.
At times it was demoralising as people didn't take me seriously after learning that I was a full-time magician. I remembered there was a university event where I was hired to perform magic and I was asked by one of the attendees, disparagingly, if I was even from the university I was performing in. There were a lot of negative stereotypes about doing magic as a living.
It does help to have a Master's degree as people are always very surprised when they find out that I do. And they are even more surprised that it was from a top local university.
WHAT DID YOUR FAMILY THINK?
When I was learning magic in secondary school, my parents thought that magic was simply a hobby, or in their terms, a distraction from my studies. They did not actively discourage me from learning and performing magic, but neither did they offer any encouragement as they thought it was something I would grow out of.
The passion did not fade in me and fortunately, I did well enough in my studies to prove that magic was not a distraction.
In university, I was able to pay my tuition fees, support myself by performing magic and was also able to give my parents an allowance. This gave them some relief to know that magic was supporting my education and they did not stop me from doing so.
My dad was more vocal after I graduated with a Master's degree. He was baffled as to why I would waste two years of my life studying for a postgraduate degree, and asked why I had never considered a "real" job.
When outsiders think of magic as a career, they only see the performance aspect, that one or two hours on stage, and think that we just bum around for the rest of the time.
However, the business of magic mirrors very much what people think of as a real job. There were countless emails and proposals that I would send just to get a potential client's attention. The bulk of my time was spent on meetings and sending proposals rather than being on the ground to perform.
YOU ARE FAMOUS FOR IPAD MAGIC. HOW IS THAT DIFFERENT FROM OTHER FORMS OF MAGIC?
iPad Magic or digital magic combines technology with magic. In the past, a magician might pluck invisible coins out of thin air, but with technology, I am able to code an app to show images of coins inside the iPad and pluck them out from it. This aspect gives the audiences a new layer of visual experience.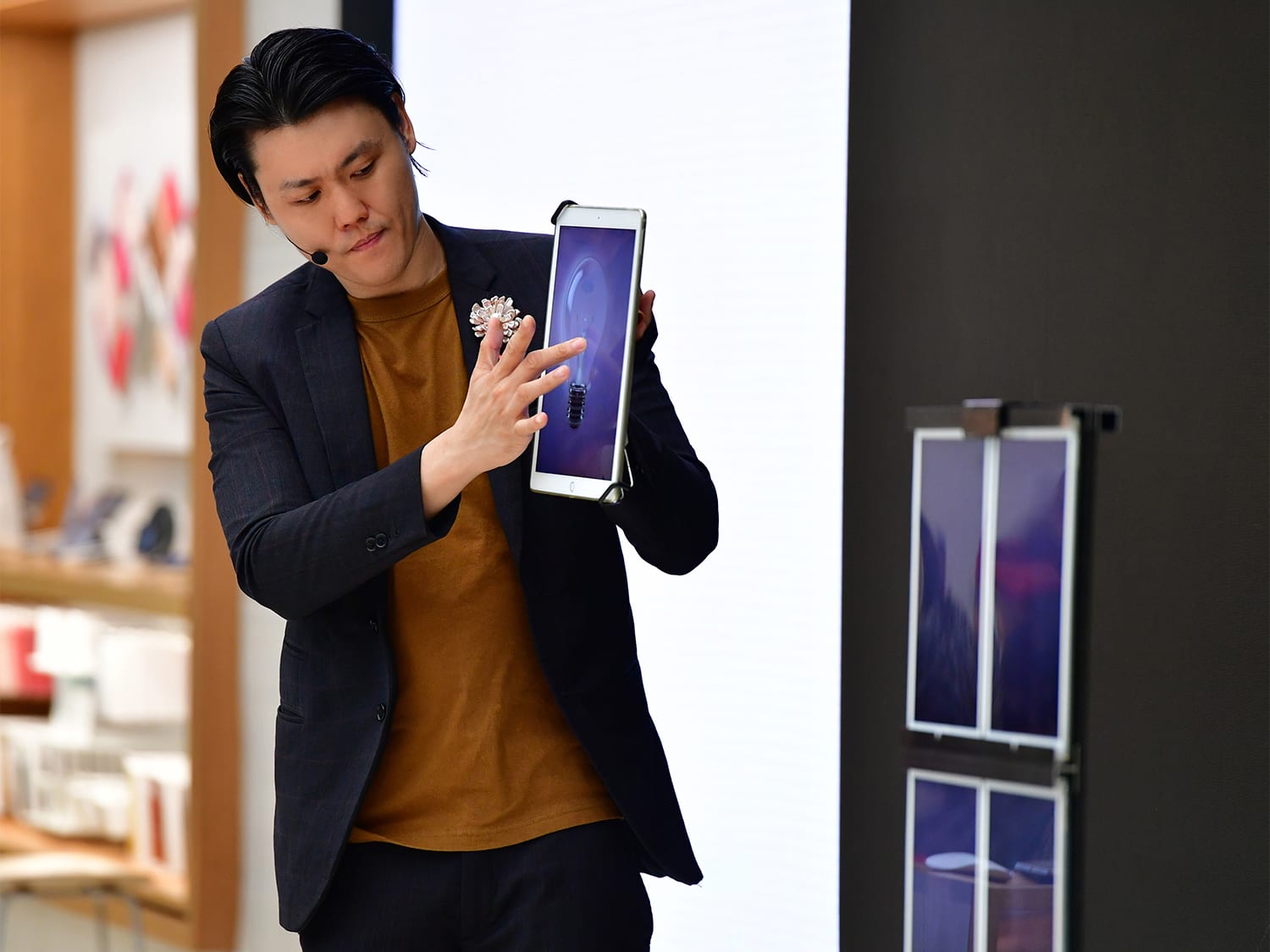 The main difference between iPad Magic and traditional forms of magic goes more than just having a device in play. Floating an iPad in mid-air cannot be considered iPad Magic because the inherent feature of the iPad is not utilised.
In my iPad Magic, I programme apps that use features of the devices like the camera, the drawing function, the augmented reality function, and many more to create a layered performance with technology.
HOW MUCH TRAINING DOES IT TAKE TO BE ABLE TO PERFORM AN ILLUSION CONVINCINGLY?
For illusions with sleight of hand, it would take about six months for a beginner because the learning curve would be very steep at first. Once the foundation is laid, it becomes easier to master other sleight of hand illusions.
For a big scale illusion, it would take about three to four months, and the training would involve choosing the right music, practising the choreography, working with the prop itself, and working with stage assistants, if any.
WHAT IS YOUR BEST ILLUSION?
My best illusion is a simple one but it is the best because it gave me an opportunity to meet my wife. It was one of the first apps I developed on the iPhone where I would make yellow balls appear.
I was at Lulu's Lounge at Pan Pacific hotel and I was managing my team, who were performing that night. I went to the bar to order a drink and my wife's friend approached me and toasted me.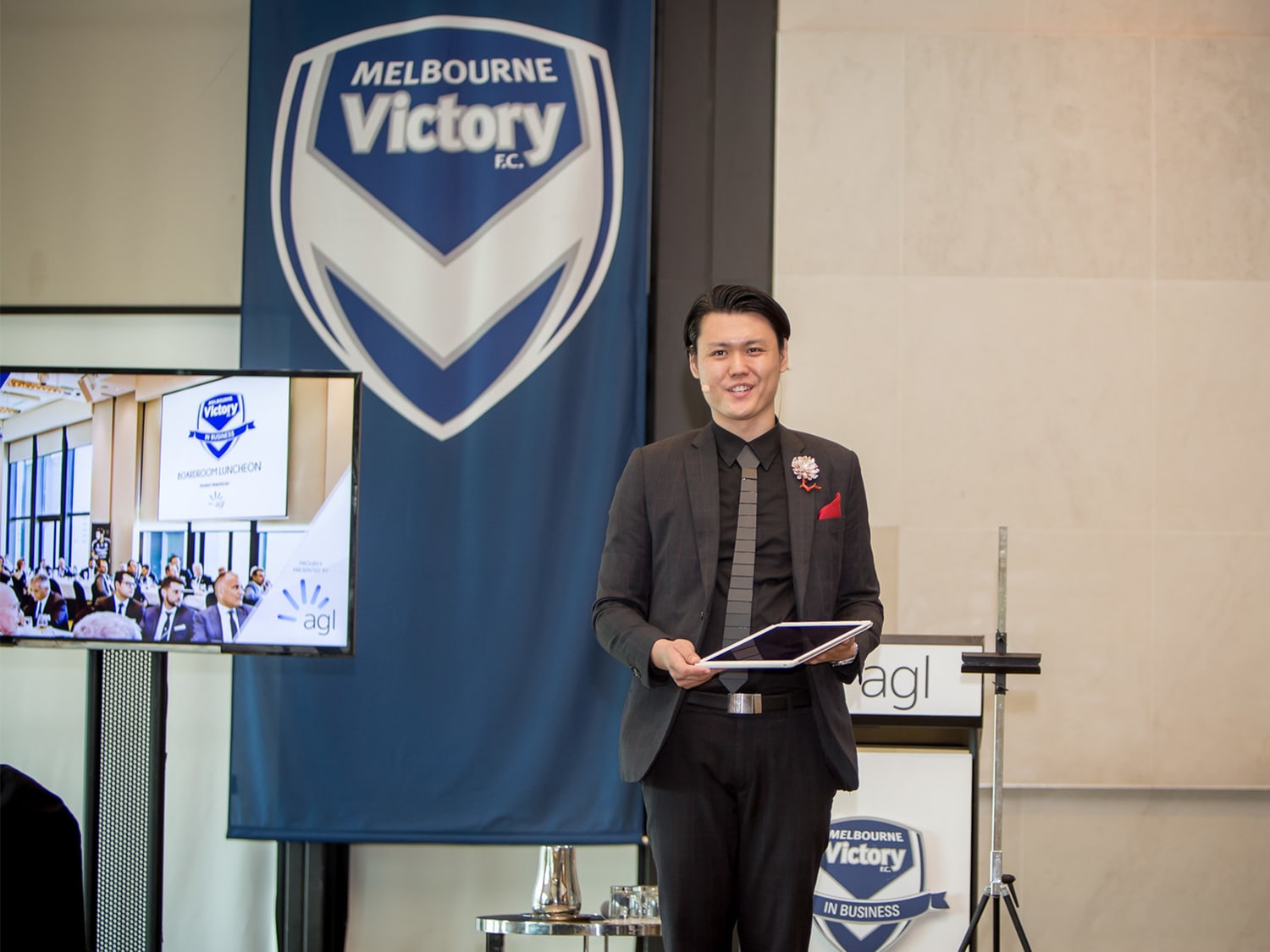 So I thought that maybe I could do a bit of magic for them which might lead to a new business opportunity. I did that trick on the iPhone and chatted with both of them for a bit. Eventually, I got my wife's business card and we got to know each other further thereafter.
It is the best illusion because I am now happily married because of it.
YOU'VE TRAVELLED AROUND THE WORLD TO DO SHOWS. WHAT HAS BEEN THE MOST MEMORABLE SHOW SO FAR?
There are two shows that I deeply remember. The first was in Saudi Arabia in 2016. I was invited to perform my digital magic in a technology conference in Riyadh. I was quite apprehensive because I read about how they would prosecute people who practiced "magic".
Eventually I realised that they enjoy magic tricks and illusions very much but just not "black magic". While I was there, I received the warmest hospitality and I had a lot of the locals come up to me to express their appreciation for my magic.
The other show was in 2019 where I worked with the Singapore Tourism Board to create magic about Singapore to present to Australians through my iPad Magic. It was a very proud moment as a Singaporean to be able to share the things that I am so proud of in Singapore, like the nightlife, bar scene, food and the attractions.  
TELL ME ABOUT YOUR COMPANY META ILLUSIONS. I UNDERSTAND YOU REPRESENT NOT JUST YOURSELF BUT OTHERS?
I started Meta Illusions with two business partners in 2012. Magic in Singapore then was seen as entertainment for children and had no place in a corporate function or event.
Our vision for magic was to break away from the kids' magic stereotype and raise it to an intellectual art form. This meant that we had to focus on magic for adults and create performances that went beyond the tricks and illusions, which is what Meta Illusions means – "beyond illusions".
We had a hard time trying to get companies to book us and we were often turned down by them telling us, "Magic is meant for kids, there is no place for it here".
The perception of magic has improved over the years thanks to movies like Now You See Me, and reality TV shows like Fool Us and America's Got Talent. It has made magic a lot cooler and audiences today have an easier time to accept that magic can be an art form.
I currently represent myself as well as five other magicians, three of which are university students and one of them is entering university this year. The fifth magician is a senior magician who is a veteran in the industry.
ISN'T IT HARD ENOUGH TO REPRESENT YOURSELF? WHY WORK FOR OTHERS AND PRODUCE SHOWS?
When I was starting out in magic, I never had a good role model to show me how the industry works and how to develop my own voice in magic.  
I realise that when it comes to working with these younger magicians, they have a lot of potential but do not often have an outlet to perform or to develop their confidence as a magician. Working and mentoring them allows me to help them find their personality and develop a way to make it work.
The intellectual and subtle style of performing magic was never a "thing" when I started magic. Today magic is performed in a more sophisticated manner rather than just being loud and boisterous. I hope that by mentoring younger magicians, I am also able to shape the next generation of magicians in Singapore.
YOU ARE CURRENTLY PRODUCING A SHOW IN JUNE, CALLED HOUSE OF CURIOSITIES. YOU'RE WORKING ALONGSIDE SOME VERY YOUNG MAGICIANS. HOW DID YOU DISCOVER THESE YOUNG MEN?
Most of them wrote to me via email expressing their interest in working with me. It is very likely that they got to know of my work and mentorship through past articles or interviews. NUS has been very supportive of my work as an illusionist and some of these young magicians got to know of my work through NUS publications.
Aside from that, I do keep a lookout for emerging artists that have a great attitude in learning and pushing the boundaries of what they can achieve. I believe that attitude and teachability are more important than skill level as that can be trained.
CAN YOU TELL ME MORE ABOUT THE SHOW AND THE DIFFERENT KINDS OF MAGIC EACH MEMBER OF THE GROUP SPECIALISES IN?
House of Curiosities is an intimate magic theatre performance which features five characters who share their world view of magic. The aim of the show is to evoke curiosity in everyday situations and find magic in things that seem completely ordinary.
The five of us don't have a speciality per se, but we have different perspectives on magic and it forms the backbone of our characters.
I play The Curator, who shares the different artifacts I have collected in my journey of magic. My magic is more quaint as I showcase magic classics and transition to my modern iPad Magic.
Kai Emmanuel plays The Seeker, who is curious about the world and what the universe holds. His magic explores what lies beyond the universe and if free will is truly free.
Edward Loke, who is The Realist in this show, plays a university student who uses magic to gets him out of everyday situations, like not having enough money, and replenishing popcorn that he accidentally finished before the movie began.
Kenneth Kho, The Storyteller, is a character who escapes reality by dwelling in comic books. He fantasises about having superhero powers and shows the audience how that would look like.
Shon Tan plays the role of The Dreamer; he sees magic in everything in his life. He does magic with ordinary objects like an Oreo cookie, sticky tape and a sketchpad. He continuously dreams about what a world would be if everything was magical.
The show is running from June 9 to June 11. You can get tickets here.
HAVE YOU TRIED OUT YET FOR PENN & TELLER'S FOOL US?
Ah! I get asked this question a lot. Penn and Teller are masters of magic, and the way they construct their magic routines with an intellectual twist is something that I admire very much.
However, it takes a completely different set of skills to fool magicians like them and you will really have to get three steps ahead of what a magician is thinking, to fool them.
I have dedicated the past 20 years to learning how to perform and amaze lay people – since they are the majority of my clientele. I do not have a good enough sense to devise magic for the purpose of fooling magicians. At least not yet.
HOW WAS THE PANDEMIC FOR YOU? I CAN'T IMAGINE IT WAS EASY, BEING A LIVE PERFORMER?
It was so tough! It was like building my career all over again. I had to shrink the studio space – from three studio spaces to just one – because I had to cut costs. I assessed what I had and how I could mobilise my resources to get through the pandemic.
Because of the global lockdowns, people were working from home and having meetings through Zoom. The first thing I did was to send an email blast to my existing clients and offer them a complimentary customised magic video for their business which they could send to their clients. This kept me in their consciousness for a while and it got my name out quite quickly.
While previously confirmed physical events were cancelled, and a lot of my clients knew that my work was adaptable to video, they hired me to do video recordings for them for virtual events. This got me some deals and I was able to sustain for a while.
Then Zoom meetings became more widespread and I quickly devised a show that is not only interactive but one where the audience could experience the magic through a screen. The initial battle was to convince clients that a live virtual magic show is different from simply watching magic on YouTube.
Because I was quick to pivot, I was able to work with organisations all over the world without leaving Singapore. I did several performances for pharmaceutical company AstraZeneca, held virtually for offices in the Middle East, UK and South Africa. I also got to work with Netflix, LinkedIn, Facebook and Instagram. I was booked by companies in Hong Kong, Australia and Japan.
I even had an opportunity to create a magical performance involving a Member of Parliament for his GRC's virtual event.
While all this was happening, I had my team at the back of my mind. I pushed them to create their own virtual magic shows and convinced my clients to book my team. Even though the shows were drastically reduced from pre-COVID-19 times, there was sufficient work to go around because we performed virtually.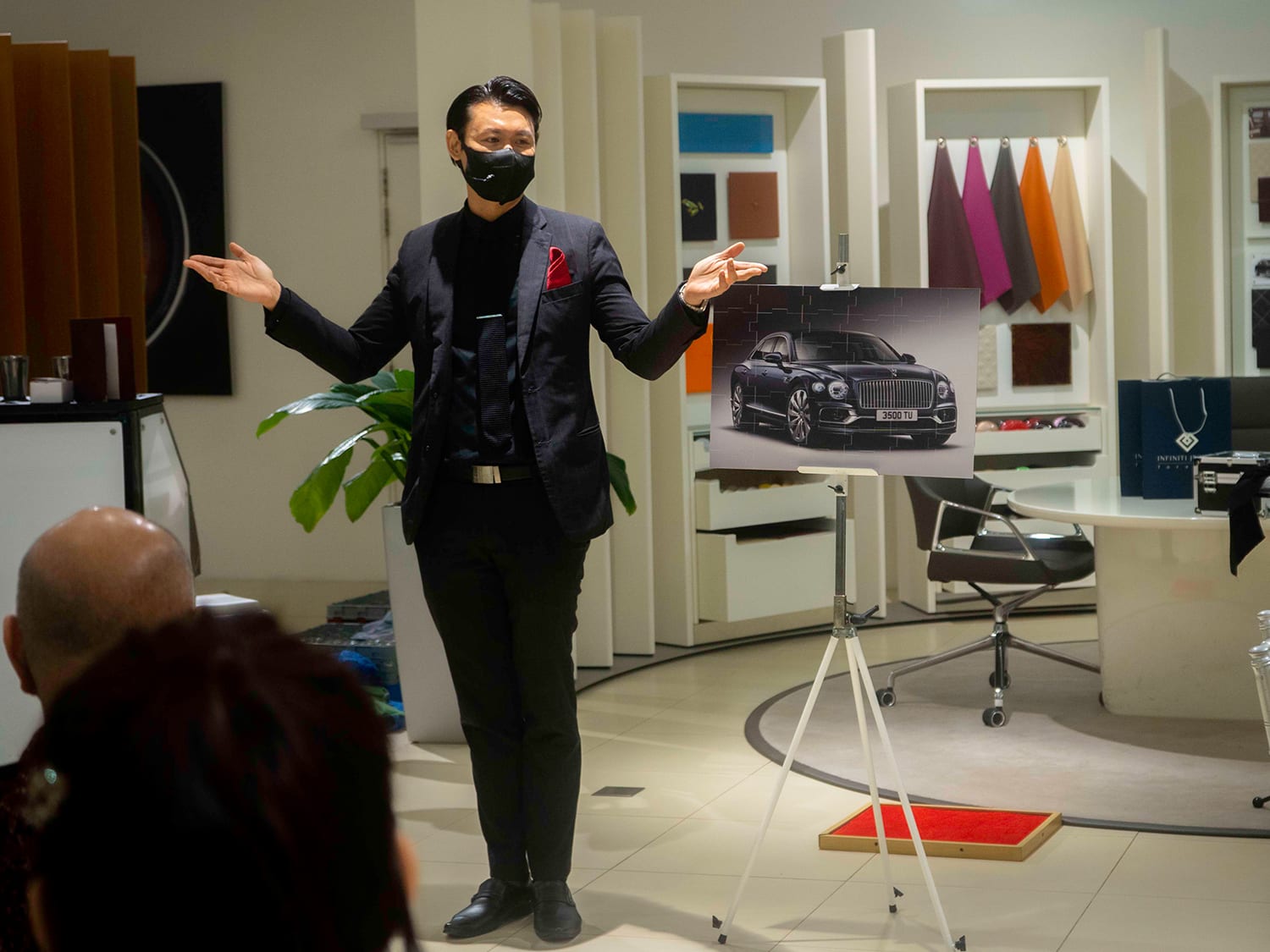 It certainly was not easy, but it made me learn the value of teamwork and the agility to adapt to new circumstances. This mindset runs through the team, and it is what sets us apart from other magicians and magic companies in Singapore.
In Singapore, Meta Illusions is the only remaining magic production company with a team of magicians. Most of the others pivoted to non-magic industries as it was more stable for them.
AFTER THIS NEXT SHOW, WHAT ARE YOUR PLANS FOR THE REST OF THE YEAR? ANYTHING EXCITING FOR US TO LOOK OUT FOR?
I am most excited about a new project I am working on that involves seniors, where I teach them magic and they perform a full theatre show with what they learnt. This will be an all-seniors cast and it is something that is very meaningful to me because it breaks the stereotype of seniors being unable to learn new tricks and that they are not dexterous enough for sleight of hand magic.
This is a new milestone in magic because I am able to use magic to fight ageism.