The hip Singaporean biker and surfer who helps young entrepreneurs find their brand voice
In this week's instalment of Creative Capital, we meet 32-year-old Dash Kadam who runs Urchin Studios, a fledgling branding and design studio, while also working as a UX designer by day. Prior to Urchins, he lived in Bali and ran his own leathercraft studio.
Thirty-two-year-old Singaporean Dash Kadam is your quintessential free spirited, hip creative. His Instagram feed portrays him as a hip urban biker surrounded by gorgeous friends. He studied interior design but, when he left school, worked as a graphic designer instead.
A few years back, he taught himself leather crafting, moved to Bali, and lived off his craft. When he went vegan, he closed his leather studio and is now exploring plant-based leather. His day job is as a UX designer and he spends his free time running his branding and design studio Urchins, through which he hopes to help small brands and young entrepreneurs better communicate their stories.
WERE YOU A CREATIVE KID? WAS ART AND DESIGN ENCOURAGED?
Yes, since I was a kid, I was drawn to things that were visual. My parents supported me in all my creative pursuits, and when I was young my mom enrolled me into music and art classes. I used to hate going to music class, but I would always look forward to drawing class. I grew up in Mumbai and during summer vacations, there were a lot of art contests for kids. Mom would bring me to as many contests as possible.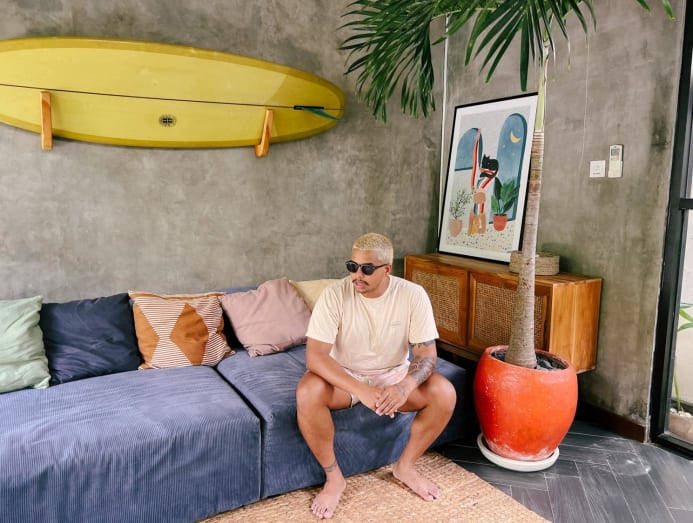 YOU SEEM TO BE A MULTI-HYPHENATE CREATIVE - LEATHER CRAFTER, PHOTOGRAPHER, GRAPHIC DESIGNER, ETC. WHAT DRAWS YOU TO CREATIVE WORK? WHAT DO YOU THINK FUELS YOUR INTEREST IN DESIGN AND CREATIVITY?
It's just how I perceive reality. Expressing myself in various mediums is what naturally brings me happiness. If I am having a bad day or week, I head out with my camera and create some photos. It helps to elevate my mood.
YOU STUDIED SPACE AND INTERIOR DESIGN AT NANYANG POLYTECHNIC. BUT YOU DIDN'T PURSUE A CAREER IN INTERIOR DESIGN? WHY NOT?
I studied interior design by chance but didn't actually have much of an interest in it. I missed out by one (O-level) point to get into a graphic design course, and I really didn't want to study anything other than design. I also couldn't afford a private design diploma. I ended up enrolling into whatever design course I could get into.
But studying Space and Interior design course at NYP was a blessing in disguise. I had the best lecturers and mentors. They encouraged me to explore my creativity. Projects were made open-ended. Problem solving and idea generation were made fun instead of the tasks that we had to do well for grades.
Although I don't practice interior design, I have huge appreciation for interior spaces and architecture. And you never know, I might dabble in it in the future.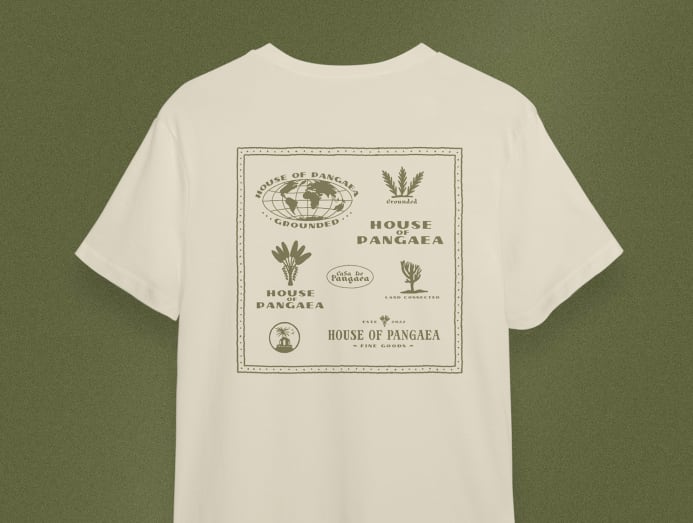 YOU'RE A FORMER LEATHER CRAFTER. WHAT GOT YOU INTO THE CRAFT?
It started out as a hobby, I learned leather-crafting by watching YouTube videos. A couple of years ago, I moved to Bali to be closer to the ocean and nature, but I needed a way to sustain my stay in Bali, so I decided to do it professionally. I started my leather-crafts brand Oakmoon Crafts where I handcrafted leather goods using locally sourced materials.  I also started creating leather-crafted related YouTube content. So, in a way the hobby came full circle and hopefully I inspired someone else to pick up the craft.
WHY CLOSE THE LEATHER CRAFT STUDIO?
I had turned my hobby into a job and after a couple of years of working as a full-time leather-craftsman and running a business I found myself feeling creatively drained not enjoying it anymore.
Around the same time—late 2018—I made a lifestyle change to stop consuming and using animal products. Working with leather started to feel conflicting. I didn't want to continue supporting the animal product industry, so I decided to step away from working with leather. I have since started experimenting with plant based and sustainable leather alternatives.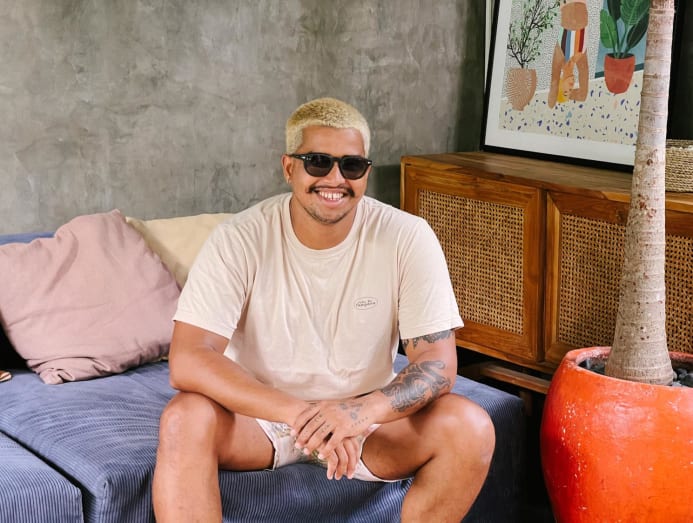 TELL ME ABOUT URCHINS STUDIO? WHAT MOTIVATED YOU TO START THE STUDIO?
After shutting down Oakmoon Crafts, I kept on working on personal projects in the background. I wanted to create a brand under which I could explore all my creative interests. It's slowly evolved from a personal studio for my own projects to one through which people have been commissioning me to help them.
WHERE DID THE NAME URCHINS COME FROM?
There's no deeper meaning to it. Ha ha. It comes from the word sea urchins. I love being in the ocean and on a couple of occasions while surfing I have been stung by them. It's a love-hate relationship.
WHAT KIND OF WORK ARE YOU SPECIALISING IN?
Branding and product design. I love helping entrepreneurs create their brand identity and find their brand voice. I especially love working with small brands. One of the recent works I did was for a young woman named Lea Cristin (https://www.instagram.com/leacristin/).
She is a human design reader and recently launched her reading service. She had lots of ideas for content but there was a lack of consistent branding. I helped her to design a brand identity which included a new logo, illustrations, brand colours, fonts and social media templates.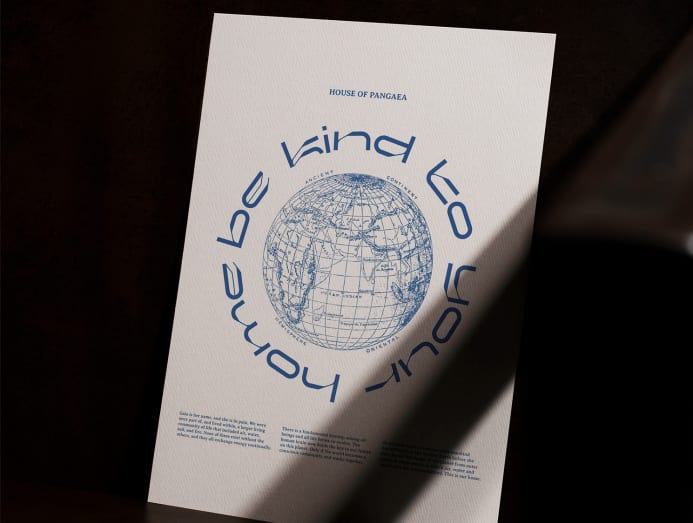 WHAT'S THE PERFECT COMMISSION? THE DREAM GIG?
One of my favourite musicians and creative muses is Toro y Moi. A dream gig would be to design visuals for their new album. Everything from the album art to merch and digital graphics.  I want to design the full experience.
TELL ME ABOUT HOUSE OF PANGAEA. HOW DID YOU GET INVOLVED?
House of Pangaea (https://www.instagram.com/houseofpangaea/) was founded by my friend Georgia Caney. She had an idea of creating a photo print and lifestyle store but needed a striking brand design.
As we discussed more about the brand, it became clear that we had a lot of ideas in common, so collaborating was a no brainer. I created the brand identity and recently we launched a T-shirt and a tote bag on houseofpangaea.com. We are currently working on some new T-shirt designs and also in the process of designing a new film camera.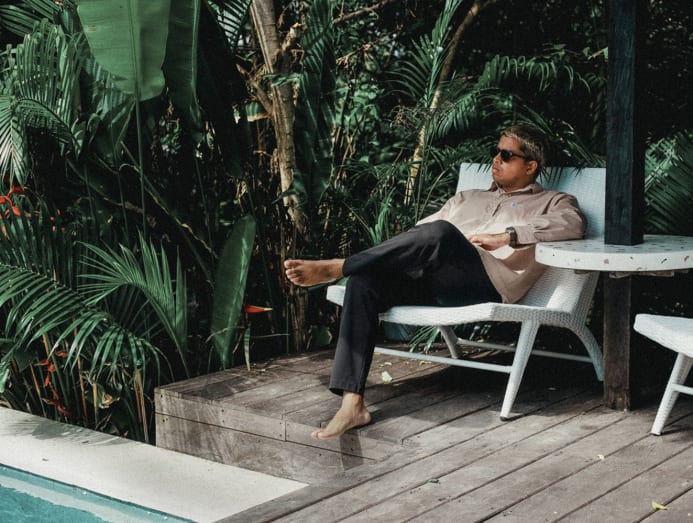 WHAT'S YOUR CREATIVE PROCESS LIKE? HOW DO YOU APPROACH A COMMISSION?
I approach any new commission with the mindset that I am part of the client's brand and treat it as if it was a personal project so that means not compromising on any necessary details. I always start any new project by having a chat with the client over a coffee or call.
Gathering details for the project and also hearing their story, why are they looking to commission something from me. Oftentimes clients come with a solution in mind and need my help to bring their ideas to life but getting them to share their story and digging deeper in the why allows for the opportunity to reveal something more.
Maybe the solution they had in mind might not be the best approach to solve the problem, or it might be a great solution but now they have the peace of mind knowing that we have thought of all possible solutions.
YOUR DAY JOB IS AS A UX DESIGNER. WHAT'S THE PLAN? CONTINUE TO JUGGLE YOUR STUDIO AND UX? OR WOULD YOU LIKE TO FOCUS ON ONE THING IN THE LONG RUN?
Yes, for now I want to continue doing both. The user experience design part helps to balance my creativity, and it's more structured and data driven whereas the other side is more free. Hopefully at some point in the future I can focus solely on Urchins studios and combine that with freelance UX projects.
I LOVE YOUR INSTAGRAM FEED. YOU PORTRAY THIS COOL URBAN BIKER LIFESTYLE THAT I THINK IS DIFFERENT FROM THE NORMAL SINGAPOREAN LIFE. HOW MUCH OF WHAT YOU SHOW IS REALLY YOU OR IS IT A CURATED PERSONA?
What you see is authentically me. I usually don't curate my feed; what I share is just me documenting how I experience life. Everything you see on my IG (https://www.instagram.com/dashoflyfe/) from riding my Harley to exploring and traveling to new places is a true representation of who I am and what I love.
I KNOW YOU'RE ALSO AN AMATEUR TATTOO ARTIST. HOW DID YOU GET INTO THAT?
It started during the first lockdown. I had always wanted to learn how to tattoo. I ended up buying a vegan friendly hand-poke tattoo kit and I started practising on fake practice skin. Eventually, I felt I was comfortable enough to tattoo on real skin, and I tattooed my own leg six months later.
WHAT'S THE ONE THING YOU ALWAYS HAVE ON YOU?
A Leatherman multitool is my all-time favourite product. It's so versatile and compact, I never leave home without it.