Patch zit up: 7 hydrocolloid patches to soothe away pimples
When a pimple pops up and wreaks havoc on your skin, reach for a hydrocolloid patch to zap it away. Here are seven to solve your pimple woes.
You've been warned time and time again not to pick your pimples. But whenever an angry bump rears its ugly head on your face, you can't hold yourself back from attacking it and muttering like a hallucinating Lady Macbeth: "Out damned spot!"
To avoid the drama, invest in some handy hydrocolloid patches (sometimes known as pimple/acne patches). These over-the-counter saviours soothe inflammation in your skin that is caused by acne or pimples.
They work best as a spot treatment to help heal open wounds, papules (inflamed bumps), pustules (pimples containing pus) and cysts. So even if you're defiant enough to ignore all the beauty advice or have picked your zit in a moment of weakness, one of these patches may be just what you need to heal the open wound that has resulted.
HOW DO HYDROCOLLOID PATCHES WORK?
Hydrocolloid is made up of gel-forming agents like pectin or gelatin that work to create a moist environment with the skin to encourage healing. Hydrocolloid patches are designed to absorb pus and sebum from the pimple or lesion and to prevent further inflammation of the affected area, without drying the skin. Once the patch that you've popped on your pimple has turned milky white or yellow, it's time to replace it with a fresh patch.
But before you start sticking patches on every spot on your face, you should take note that hydrocolloid patches are not designed for closed wounds, deeper lesions and comedones (blackheads and whiteheads). And of course, for serious cases of acne, it is best to consult a dermatologist to get the treatment and medication that is targeted to your skin's needs.
It's also important to know that while the many patches in the market look similar, not all acne or pimple patches are hydrocolloid patches. Some acne treatment patches do not feature hydrocolloid but work like band-aids that contain medications like benzoyl peroxide or salicylic acid or feature tea tree oil for added benefits. These patches don't draw out the fluid from the affected area like hydrocolloid patches but aim to deliver the medication on the skin in a closed environment and keeps you from picking at the blemish.
How safe are hydrocolloid patches? They're generally safe to use as long as you're not allergic or sensitive to any of the ingredients in the patches. Patches that feature salicylic acid could be harsher on the skin and tea tree oil can cause allergic reactions so always check the product's ingredients, especially if you have sensitive skin. If you're still unsure if these patches are suitable for your skin, consult your dermatologist.
Here, we've helped you narrow it down to these seven hydrocolloid saviours to stash away in your beauty arsenal for when emergencies arise:
COSRX ACNE PIMPLE MASTER PATCH, S$5.95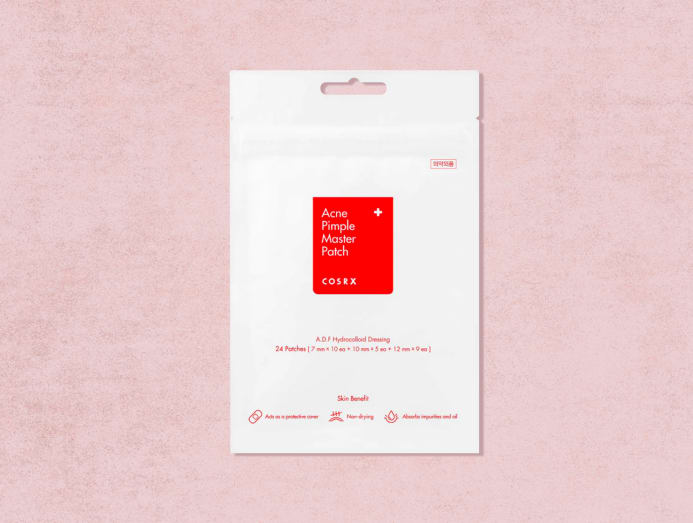 Featuring a thin film that's almost undetectable, this patch comes in three sizes for blemishes of varying proportions. The hydrocolloid absorbs any discharge from the blemish and maintains the humidity to prevent further breakouts. 
Available at Watsons.   
ACNES ANTI-BACTERIAL INVISIBLY THIN ACNE PATCH WITH CALENDULA EXTRACT, S$9.60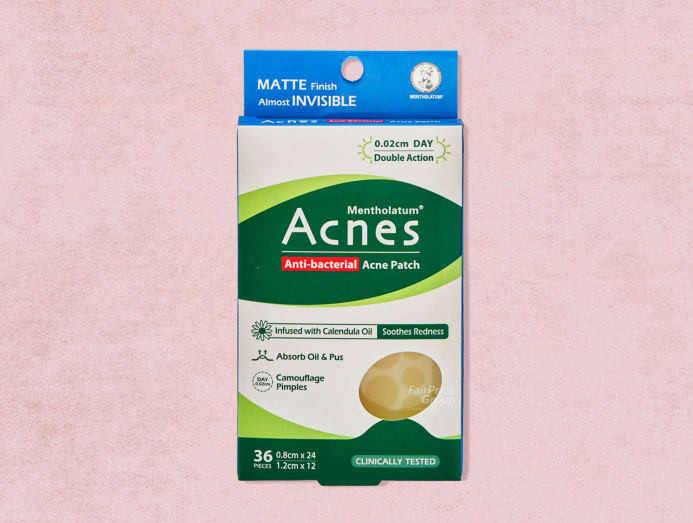 This hydrocolloid medical grade patch absorbs pus and oil and is clinically tested to inhibit acne bacteria growth in 24 hours. The waterproof and sweatproof patch also features calendula oil to sooth the skin and fight acne.
Available at Watsons.
3M NEXCARE ACNE PATCH WITH TEA TREE OIL, S$10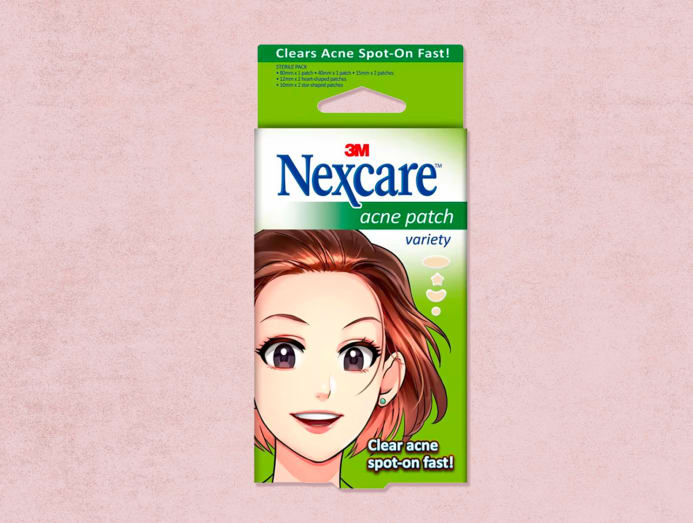 This patch has double the goodness with hydrocolloid to absorb fluids from the blemish without drying it and pimple-fighting tea tree oil to neutralise bacteria. It aids in healing blemishes and reducing scarring. 
Available at Watsons.
OXY ANTIBACTERIAL ACNE PATCH 0.02CM FOR DAY, S$8.30
Want a patch that goes almost unnoticeable? Try this super-thin 0.02cm nude-coloured patch that is semi-transparent and barely visible. It works to absorb pus and oil while helping the skin heal from blemishes.  
Available at Guardian. 
THE FACE SHOP DR BELMEUR WOUND PROTECTION PATCHES, S$10.58
There are three different types of patches from this brand: Wound Protection, Spot Soothing, Ultra Soothing. The former is the hydrocolloid patch for healing open wounds while the other two patches are for calming inflamed spots and soothing away blemishes.
Available at Shopee. 
MIGHTY PATCH ORIGINAL, S$13.24, FROM HERO COSMETICS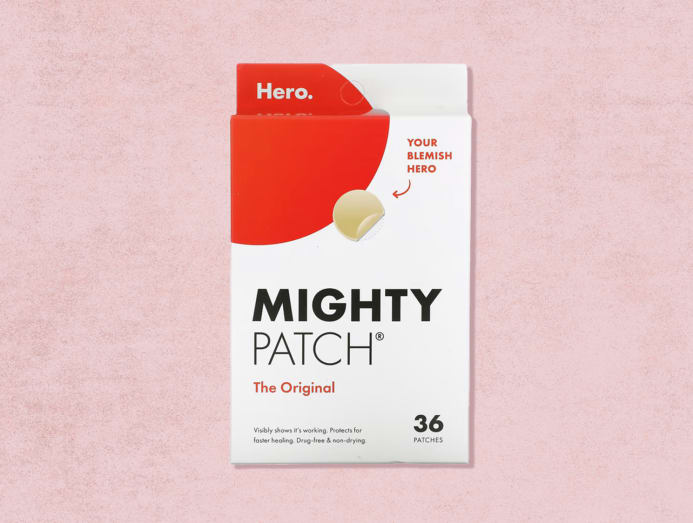 This hydrocolloid sticker aims to effectively flatten pimples overnight. With pure medical-grade hydrocolloid, it draws pus out of whiteheads and speeds up the healing process. Its translucent matte finish also blends seamlessly with the skin.
Available at iHerb. 
AVARELLE ACNE COVER PATCH ORIGINAL, S$7.01
Available in four variations with hydrocolloid technology, you can get the Original for the Advanced Hydrocolloid with tea tree and calendula to fight acne and soothe the skin. There is also an AM Patch that is designed to be thinner for daytime use so it's less obvious and a PM Patch that is built thicker for overnight use.
Available at Shopee.