Sexy clothes are back in fashion – but are we ready to show some skin again?
It's official – sexy, show-off fashion is in and huddling at home in loungewear is out, at least according to the Paris Fashion Week runways. Are we ready to ditch pandemic dressing and step out in skin-baring clothes?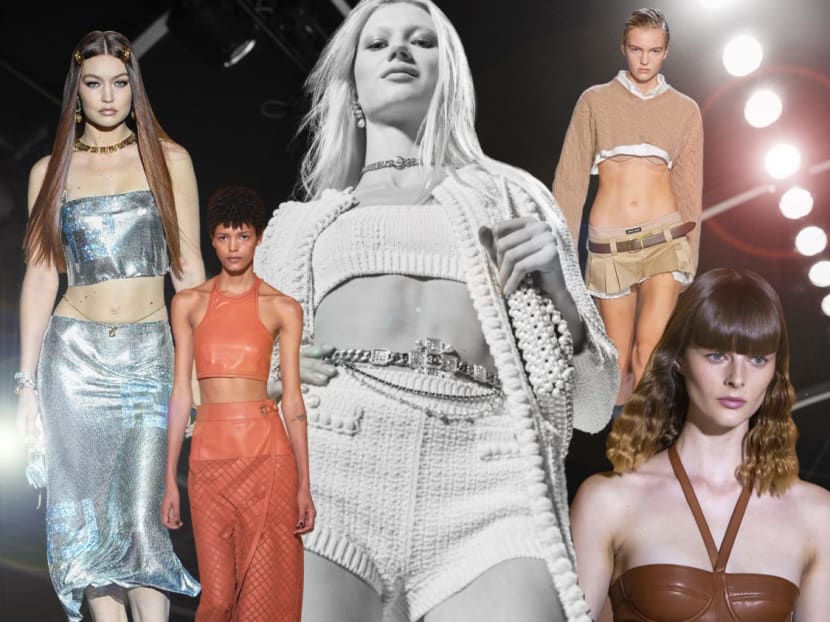 In a clear and ostentatious indication that the world is ready to slowly open up and (fingers crossed) leave the pandemic behind, the major fashion houses sent models down the catwalks of the recently-concluded Paris Fashion Week in micro-minis, skimpy tops and loud, colourful dresses that were brightly embellished and which screamed "Look at me!"
The Spring/Summer 2022 collections embraced the unbridled joy and excitement of better times and a more innocent era, namely the 90s and early 00s, way before the world all but shut down thanks to COVID-19.
In the first big physical fashion shows in one-and-a-half years, since the pandemic forced designers to launch collections virtually, labels such as Versace, Miu Miu and Hermes showcased plenty of skin; Chloe, Dries van Noten and Givenchy embraced loud colours and lots of flashy fringes and movement; and Valentino and Loewe brought back sparkly glamour.
Pared-down minimalism and depressing normcore were gone. And even when a sleek, unfussy and monochromatic aesthetic was displayed on the runways of Chanel, there was skin to be glimpsed. The silhouettes were form-fitting, the hemlines were high and fun, and the baring of midriffs were the order of the day. There was an optimism to the Spring/Summer 2022 proceedings, as if we had left the worst of the pandemic behind, and were ready to celebrate life again.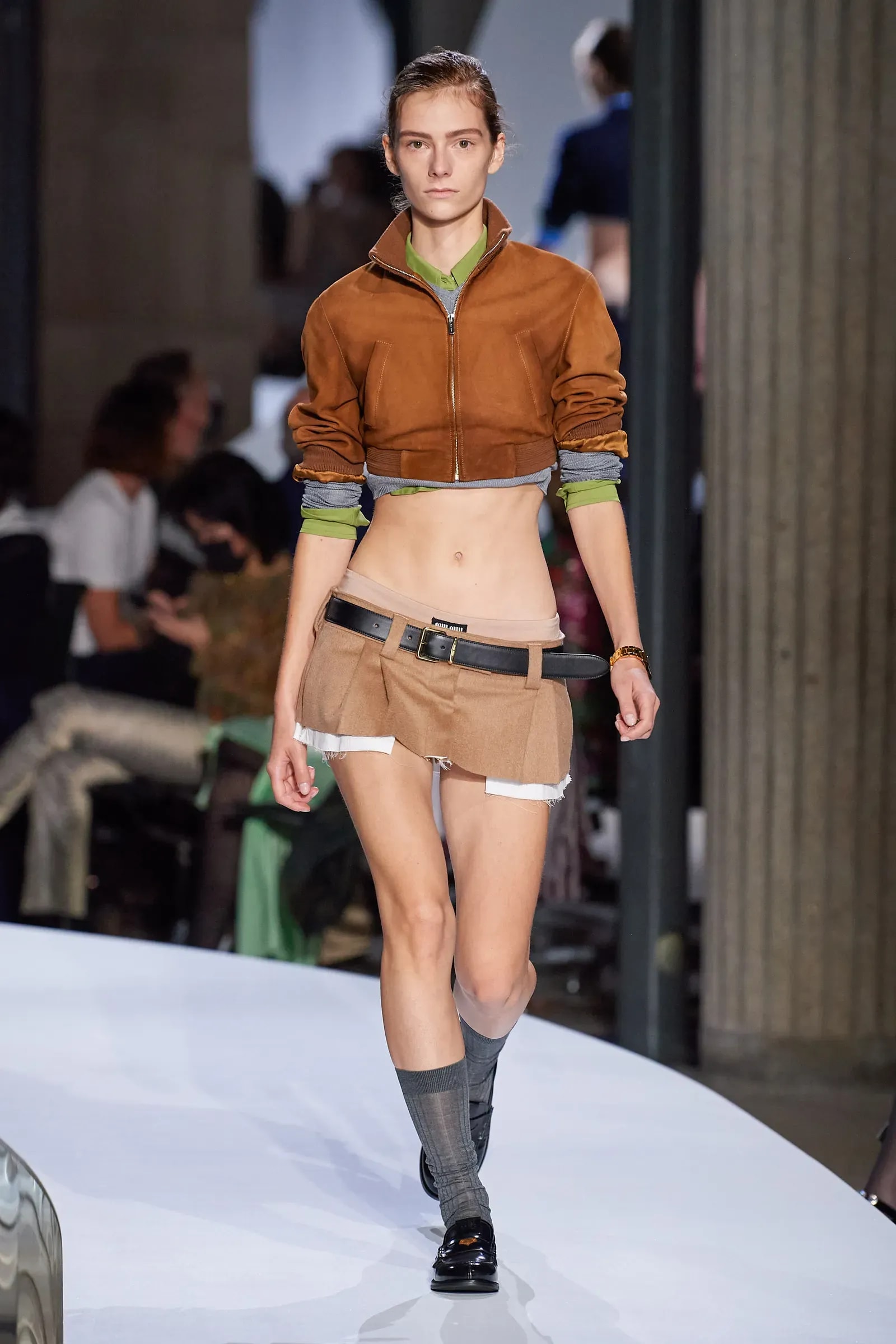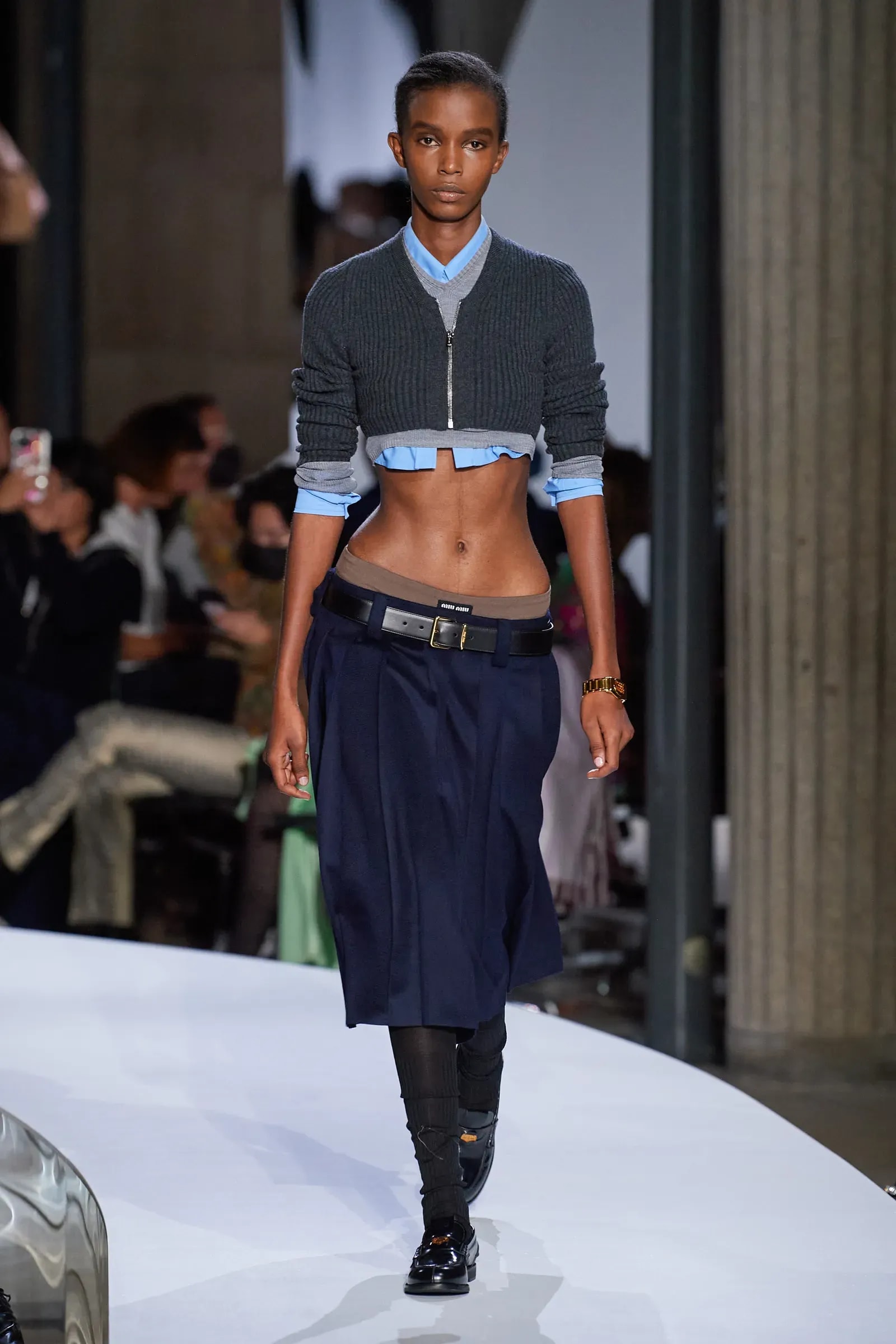 Here in Singapore, I watched with some trepidation the barely-there micro-mini skirts on lithe models strutting down the runway at the Miu Miu Spring 2022 show in Paris.
We're talking about just a few inches of fabric, with that unforgiving low-rise waist from the Y2K era that seems to have re-appeared on jeans, skirts and shorts. These tiny flaps of cloth hugged the hips way below the navel and required flat stomachs and abs, and ended just below the crotch, and were seen on the likes of Britney Spears, Christina Aguilera and Gwen Stefani in the Noughties.
More often than not, they were worn with skimpy spaghetti-strap tops or – shudder – boob tubes. Which, by the way, are also back.
Are we ready to embrace – and for some of us, relive – all that wanton skin-baring?
In some ways, this optimism and re-embracing of sexy confidence is great. It's a mood-lifter. It's what we all need right now – a sign that things are going to be okay. It signals that hopefully soon, we can wear low-waist micro-minis and boob tubes and go out to a club and party like it's 1999. And in some parts of the world, it's already happening. Clubs are open, spirits are high, and people are revenge-partying.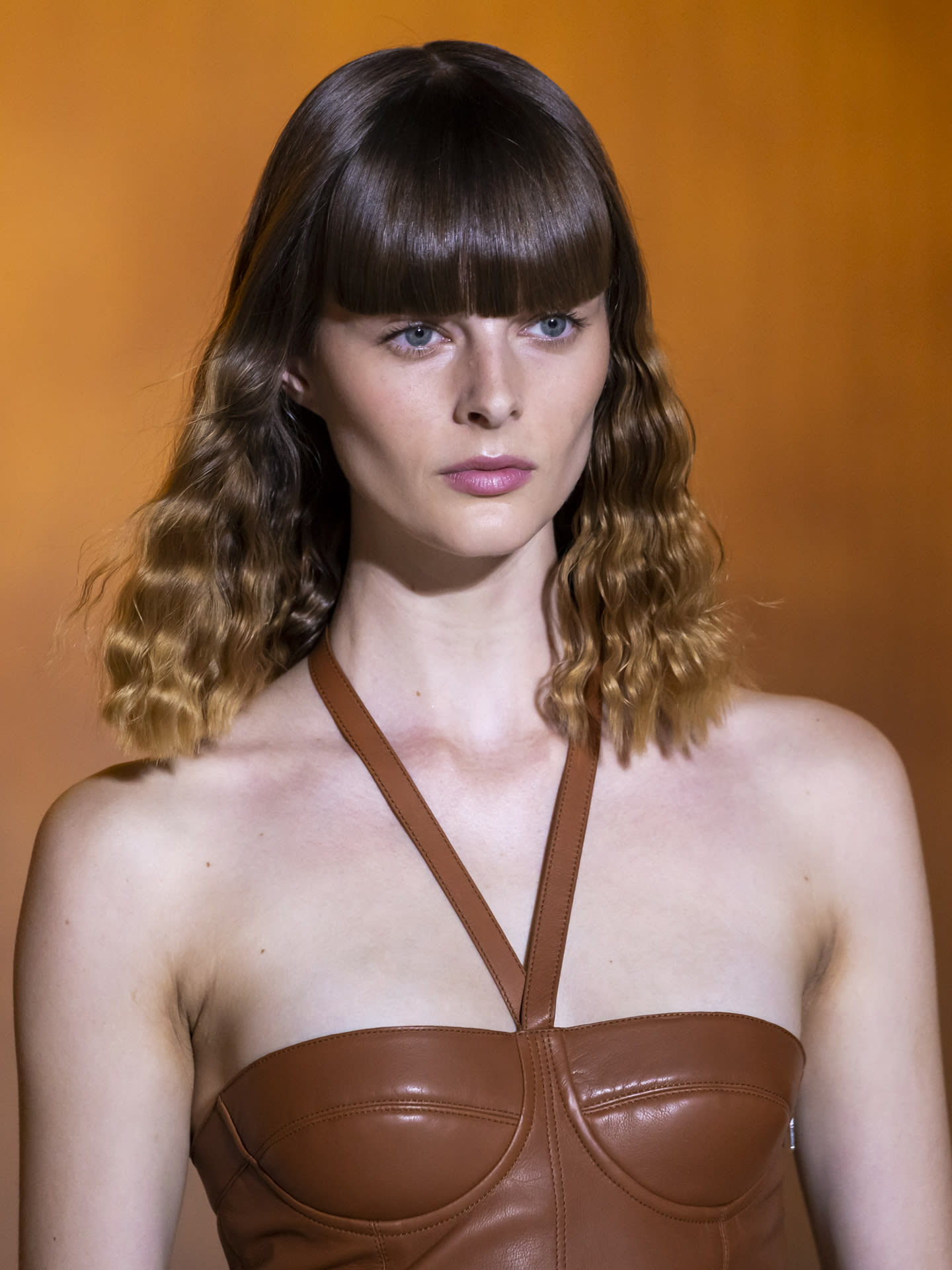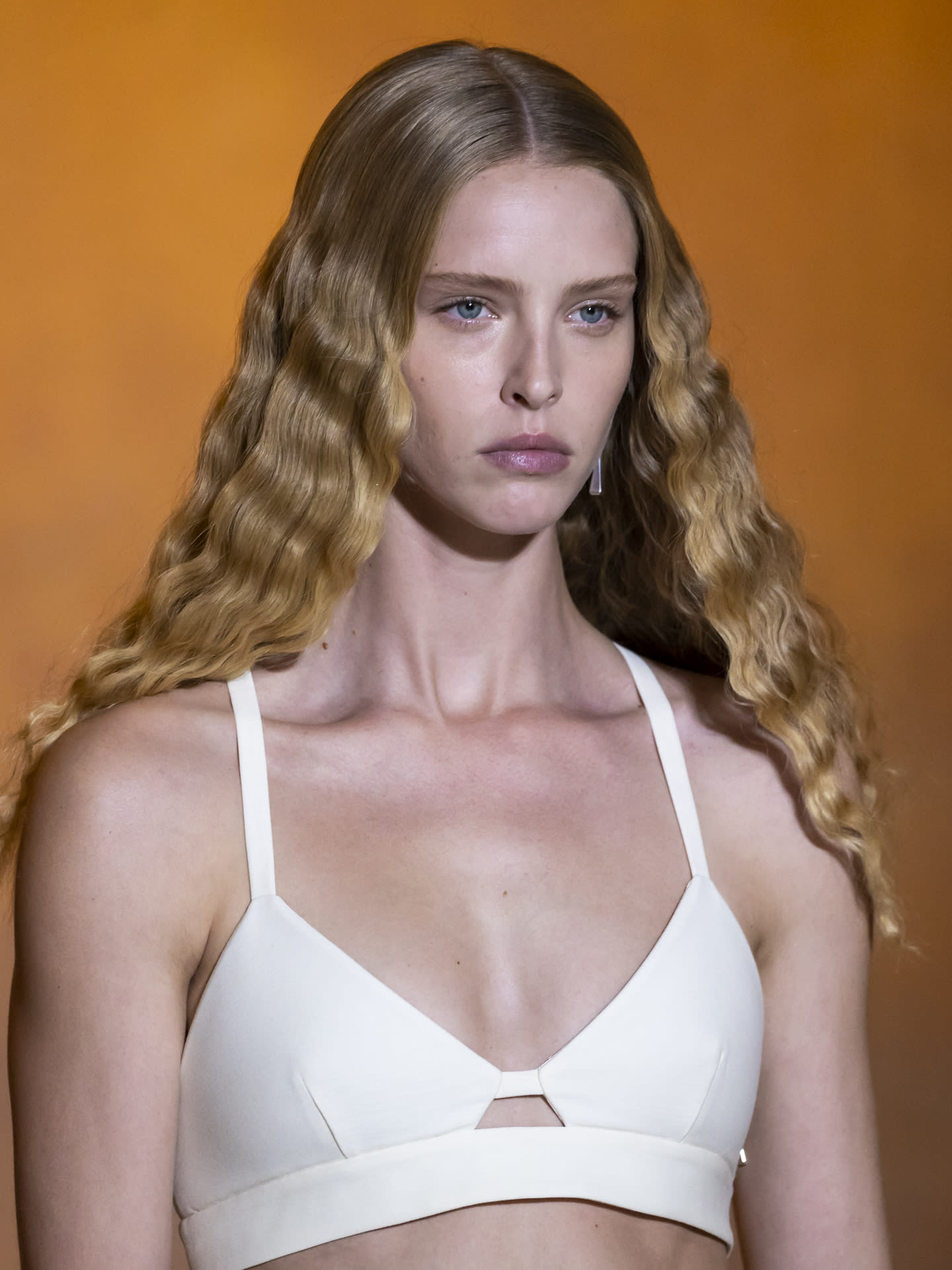 In Singapore, however, the approach is much more cautious, as we set out on our post-pandemic endemic game plan. Clubs and karaoke pubs have not reopened, so in a sense, there's no real place to go to party and bring our sexy back. With the newly announced Vaccinated Travel Lanes to some of Singaporeans' favourite destinations, there's renewed hope of travelling, so perhaps some of us will soon be dancing up a storm, skimpily-dressed, in a Berlin or London club.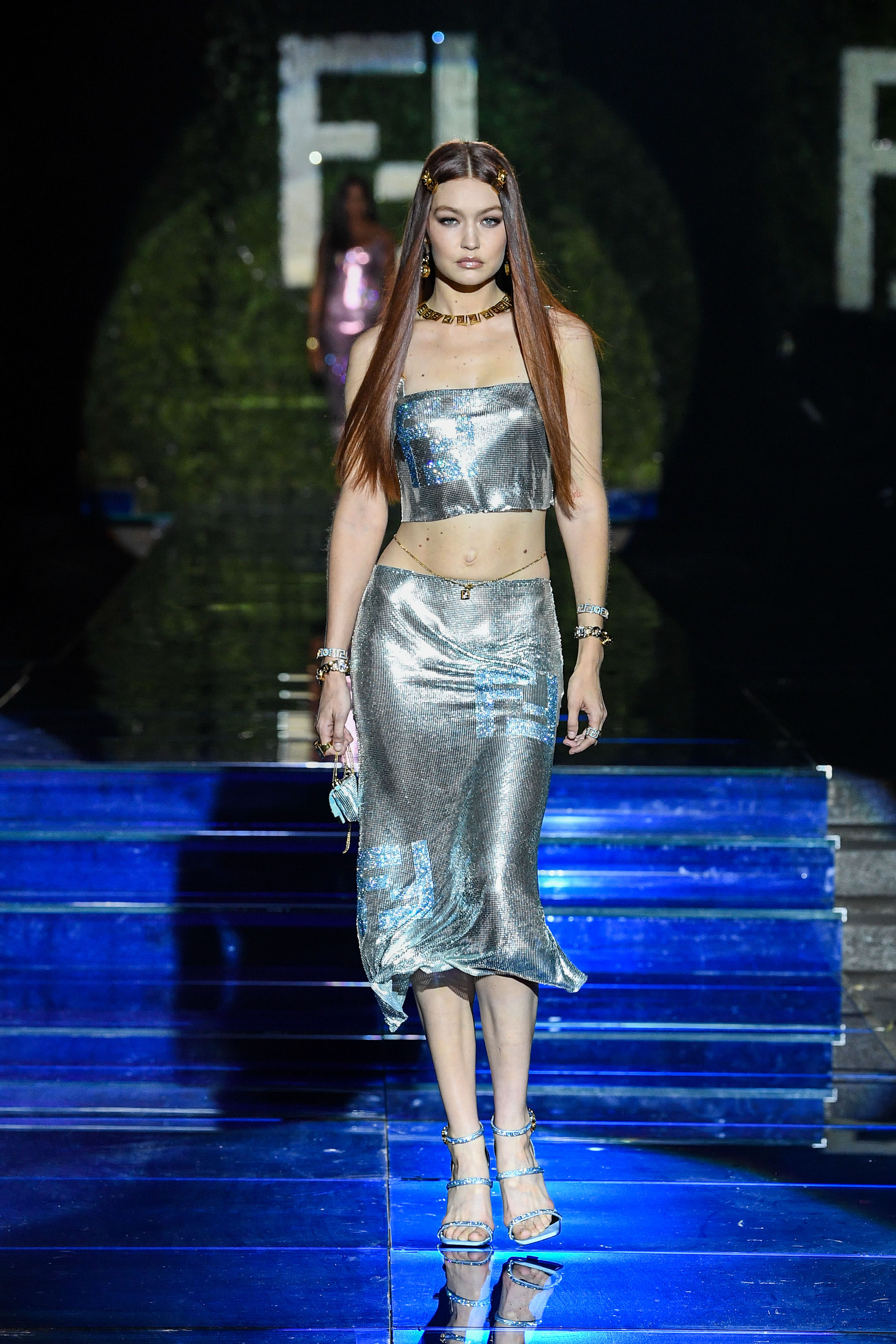 But until then, in everyday life, as we continue to work from home, curb social interactions and eat out only in groups of two, those sexy ensembles off the Parisian runways still seem a world away.
We're more likely to wake up, pull on a T-shirt, or if you're feeling fancy, a proper shirt or nice top, and rock up to a day of Zoom meetings. These days, getting all dressed up to go out, whether it's for a meal, drinks or shopping, feels illicit, like you're sneaking out for supper while mum and dad are asleep.
And the idea of getting togged out in a mini-skirt, low-cut midriff-baring top, sexy stilettos and showing lots of skin? It just seems… not right. Not yet, anyway.
But it's still a joy-inducing notion, even if it's just a mindset for now. After almost two years of living in loungewear, athleisure, grubby PJs, and the occasional dress, the idea of showing a bit of skin is exciting.
Comfort dressing is nice and easy, but we need a happy change. Maybe that change involves a sliver of cloth that shows off your entire stomach and barely covers your butt. Maybe it doesn't. We'd say for now, hang on to that sexy idea for dear life, and maybe start to walk the talk somewhere in between comfort-loungey and side boob-baring.
Perhaps a little slice of midriff on a socially responsible weekend brunch would be just what you need to thumb your nose at the pandemic and say, "I'm ready to live it up again".