Does your eczema make exercising uncomfortable? How to deal with the heat and sweat to avoid flare-ups
You'd think that sweat is a form of natural moisture for the dry, irritated skin that eczema sufferers have but it is not. Find out why and how patients can still exercise – without increasing the risk of a flare-up.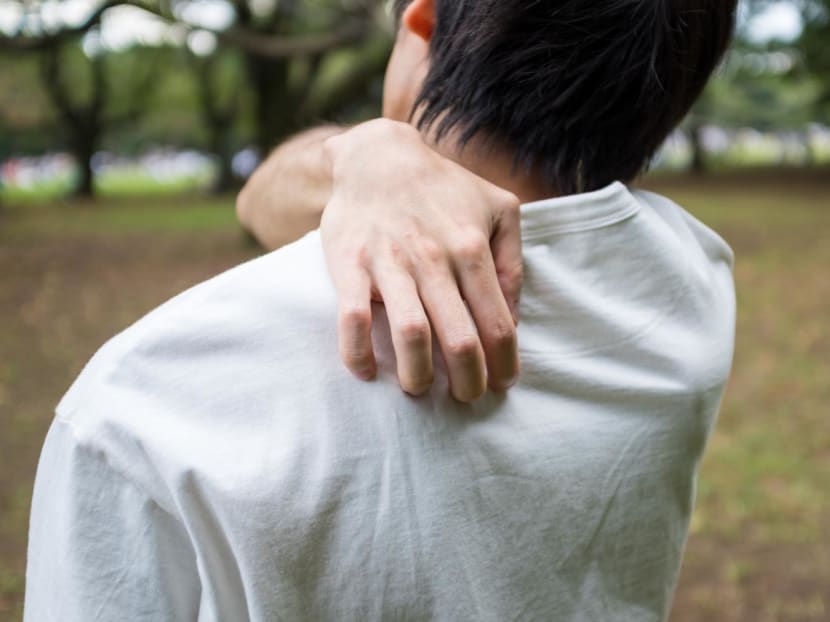 You might think of sweat as a natural coolant and moisturiser for skin – and not a bad thing at all for those with eczema, which causes skin to become dry, itchy and red. But sufferers will have you know that they'd rather stay sweat-free, thank you very much.
This is because after the sweat evaporates, the salty residue left behind can irritate skin, leading to itching and inflammation, explained Dr Yeo Koon Wee Benson, a consultant with National Skin Centre (NSC).
Interestingly, research has also discovered that those with atopic dermatitis – the most common type of eczema – produce sweat that has less natural moisturising and antimicrobial properties. This may mean they are likely to develop drier skin after sweating and a higher likelihood of skin infections.
And that is, if you do sweat. According to studies, patients with atopic dermatitis tend to sweat less than those without the chronic skin issue; with less sweating, the affected skin retains heat, becomes dry, and is more prone to itching and infection.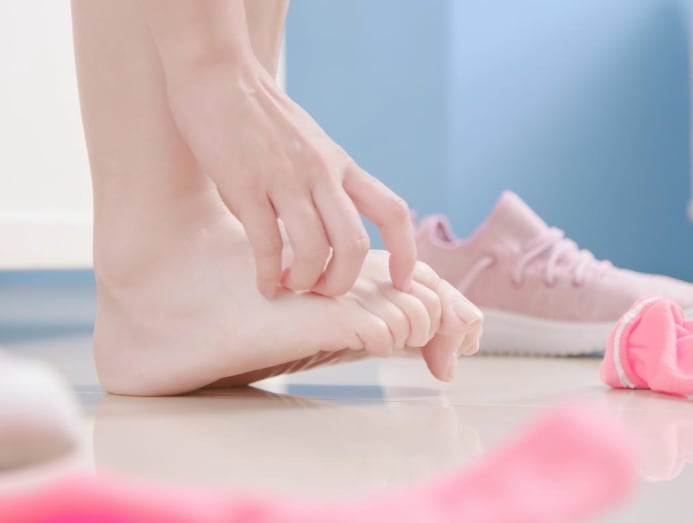 Moreover, high temperatures encourage the blood vessels to dilate to help cool down the body. But this isn't good news for eczema as it triggers inflammation and leads to more itching, according to the Medical News Today website.
In fact, the most common triggers for an eczema flare-up are heat and sweat, according to Dr Leong Wai Mun, an associate consultant with NSC.
WHAT CAN ACTIVE ADULTS AND CHILDREN WITH ECZEMA DO?
About 1 to 3 per cent of adults have eczema globally. "Locally, approximately 11 per cent of adults have eczema, that is approximately 300,000 adults in Singapore," said Dr Leong.
"Since the onset of the pandemic, we have been seeing more cases of adults with hand eczema from the increase in emphasis on handwashing and hand sanitiser use," he said.
Barring the pandemic, it is common for patients, including parents of children with eczema, to shy away from exercise. "Every month or so, I will get a request from a parent to write a letter of excuse for the child to be exempted from all physical education classes," said Dr Yeo.
"One of the child participants in a recent badminton camp had a flare-up just 10 days before the activity," recounted Dr Yeo, who was the programme lead of the Active Living – Healthy Skin Badminton Camp for Kids, an initiative of NSC Health Fund. By changing to a gentle cleanser and moisturisers, the child's eczema improved within a week, said Dr Yeo, and he was able to participate in the camp "with no problems".
Even though sweat and heat are triggers, Dr Yeo opined that patients with eczema should not stay away from exercise. For one thing, a sedentary lifestyle will predispose them to obesity and its accompanying health risks – not a good start in life for children especially.
"Furthermore, restrictions on activities can lead to social isolation from (children's) peers, or even worse, bullying," he said.
WHAT CAN YOU DO?
Here are some tips on how to keep eczema-affected skin happy before, during and after exercise:
Before exercise: Quick-drying sports apparel may seem better at absorbing sweat but their synthetic material can be irritating to eczema skin.
"Certain types of polyester fabrics are quite rough and can increase friction on skin, especially when in contact with sweat," said Dr Leong. Ditto when it comes to tight activewear such as leggings and compression wear, he added, which can also increase friction on skin.
A good choice of sportswear? Light, breathable, absorbent clothing made of cotton. And you might want to wash it first before wearing as it may have a finish to make it look appealing in the store, according to the National Eczema Association in the US.
During exercise: Avoid exercising under the hot afternoon sun if outdoors, said Dr Yeo, and opt for indoor, air-conditioned environments if you can.
"Remember to take regular breaks and hydrate adequately," he suggested. "Dab away sweat with a cloth or towel, instead of on your clothes. Take a break or go slow on days when your eczema is flaring."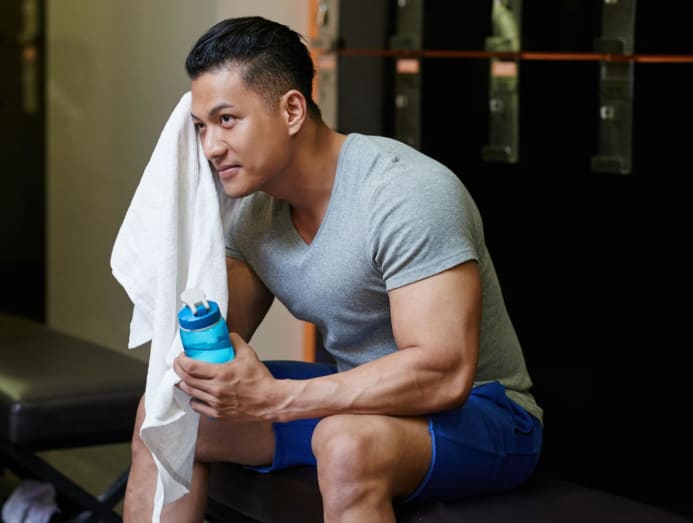 After exercise: Whether you're a runner, swimmer or CrossFitter – and you get a good dose of sweat, chlorine or chalk on you each time you work out – rinse it off immediately after your session, said Dr Leong.
If you can, Dr Yeo recommended taking a quick cool shower with a hypoallergenic, fragrance-free cleanser. "Moisturise within three minutes after dabbing dry."
Back home, wash your clothes with a gentle, fragrance-free detergent, said Dr Leong. According to the National Eczema Association in the US, liquid laundry detergents tend to leave less residue on clothes than powders.