Midlife beauty queens: Meet the women in their late 30s, 40s, 50s and beyond who join beauty pageants
They are not looking for a quick ticket to fame or trying to turbo-charge their social media following. So what compelled these middle-aged women to compete in beauty contests in our youth-centric society? CNA Women speaks to five beauty queens to find out.
Evone Lim is a chartered accountant with seven degrees, including three master's degrees. Sheryl Koh is a homecare nurse and single mum. Betty Yu is a beautician who has been supporting her family since her husband became paralysed after a tragic car accident. Serene Mok is a fitness coach and a Spartan enthusiast. Julie Chan is a funeral services director and grandmother.
What do these women have in common? They are all beauty queens.
Aged between 41 and 61, they have taken part in contests such as Mrs Singapore Pageant and Mrs Singapore Chinatown, organised by pageant organiser ERM Singapore for married, divorced or widowed women. These contests include a Classic category for women up to 65 years old.
Among the stereotypes of beauty queens, one common assumption is that women join such contests to break into the entertainment industry. Another is that women take part in these contests because they are materialistic or superficial, said Chan, 61, who was first runner-up of Classic Mrs Singapore Chinatown 2022.
But these women are clearly not looking for a lucky break into stardom or a wealthy partner.
In fact, they have worked for decades to build their own careers and families. Some have also weathered life's storms, including divorce and deep personal loss. So why put themselves out there to be judged by strangers in the mid and late years of their lives?
MIDLIFE BEAUTY QUEENS
"Some people may think: You're 60. You should be enjoying your golden years at home and taking care of your grandchildren. Why take part in a beauty pageant? These things are for young people," said Chan. 
This sentiment reflects a deeper belief among some that as women age, they should fade into the background – an observation that even Oscar laureate Michelle Yeoh echoed.
However, Yu, 61, Mrs Asia International Tourism 2012, pointed out that it is precisely for this reason that pageants are so empowering.
"After women get married, our focus is usually not so much on ourselves but on our husband and children. We are always busy taking care of them.
"So I think it is good for every woman to do something for ourselves. Beautify yourself, get on stage, mingle with other beautiful women, be yourself and love yourself," said Yu, who was inspired by her pageant journey to become a pageantry and modelling trainer.
This idea of finding oneself resonates with other queens such as Lim, 41, a chartered accountant and Mrs Singapore Universe 2022. After completing seven degrees, Lim felt that this was the personal breakthrough she needed.
"I wanted to broaden my perspectives so that by the age of 40, I would have new life experiences and more wisdom. I have always been very studious and focused on my career, so this beauty pageant was a different journey for me. I treated it like another degree, except that I was learning from life experiences," she explained.
For some such as Koh, 43, second runner-up of Mrs Singapore Chinatown 2018, joining the pageant was an inward journey to reclaim themselves in moments of great doubt.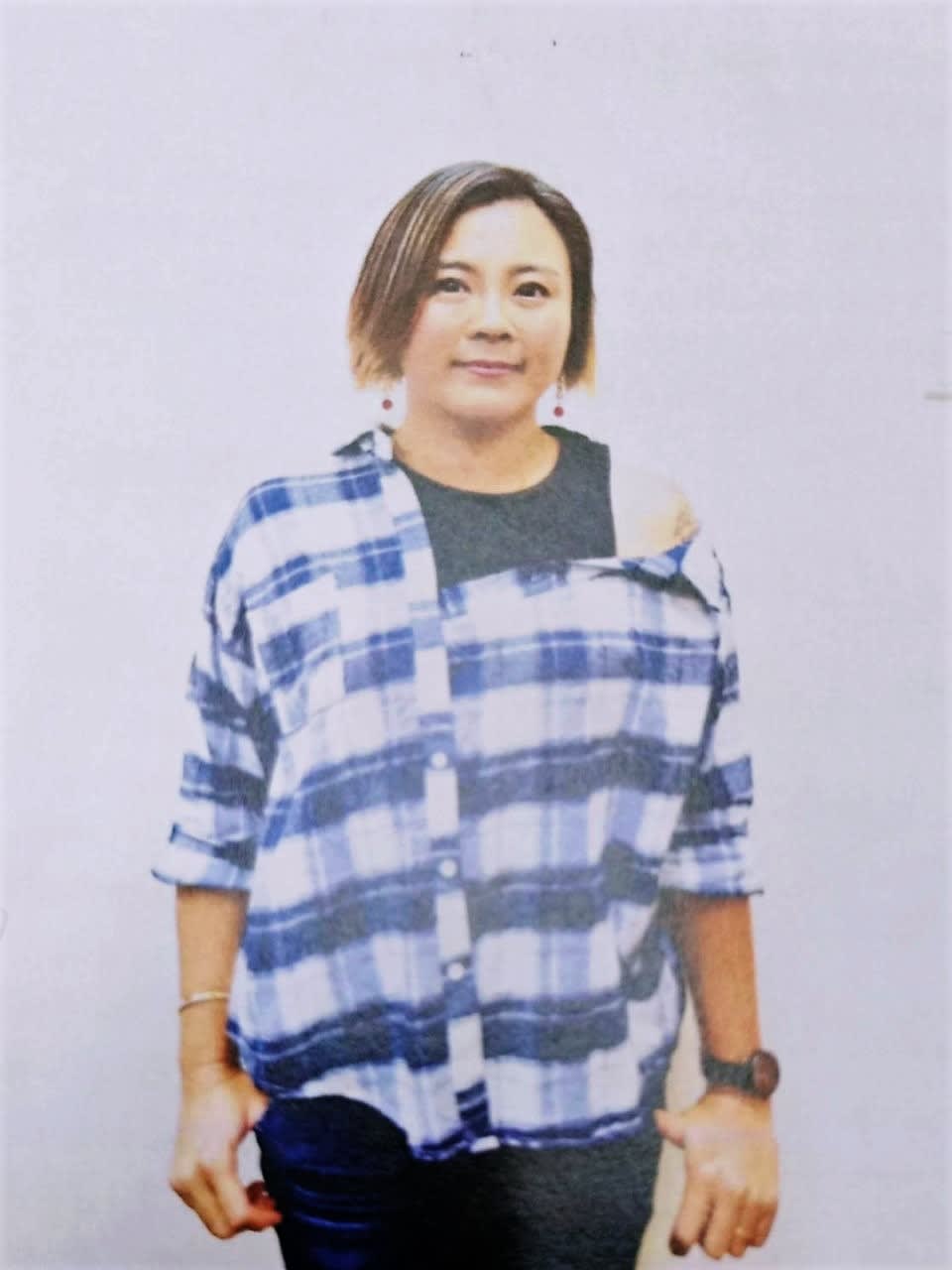 "2018, the year I took part in the pageant, was the lowest point in my life. I just got divorced. If you saw me on the street then, you wouldn't even take a second look … I weighed more than 80kg. I wore bermudas to cover everything up," she said.
On a whim, Koh submitted an application and was shocked to receive a call for an audition two weeks later. Despite her self-doubts, she forged ahead.
Fellow beauty queen Yu shared a similar journey. After her husband became paralysed from the neck down in 2005, she found herself struggling to single-handedly support her family and two young children, and slowly fell into depression.
"Although I used to be bubbly and outgoing, I began to avoid meeting people and stayed at home. One day, a girlfriend of mine visited me with a newspaper cutting of the pageant and asked me to join. She didn't want to see me so down and hoped I'd come out from where I was," Yu recounted.
Joining the contest became an important turning point for both Koh and Yu.
"For the first time in years, I took out my makeup and looked for nice clothes for the audition. At first, I did not want to speak to others. But the other contestants were nice and I began to mingle with them. Slowly, I started to remember who I was," said Yu.
CONFRONTING AGEISM HEAD-ON
It is never easy to put yourself out there to be judged by others, especially in our digital age. "Your face will be all over social media so you need to be able to take criticism. That alone takes courage," Mok, 55, Classic Mrs Singapore Universe 2018, pointed out.
Of course, it is one thing for a 21-year-old in the bloom of youth to strut confidently on stage and vie for a beauty title. But it is very different for a middle-aged woman to stand on the same platform and boldly celebrate her beauty in our ageist society.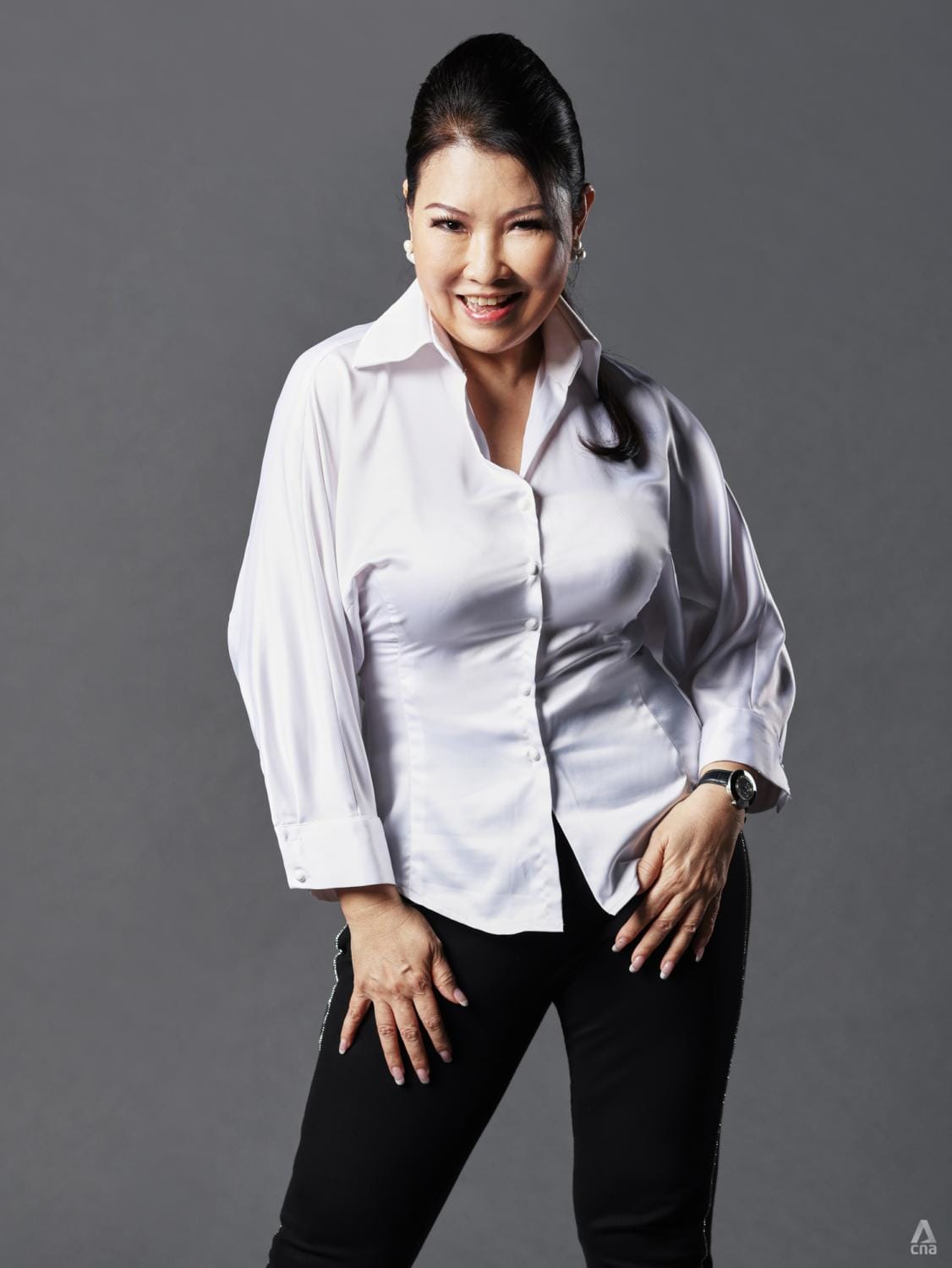 "When you grow older, you feel a bit shy (to take part in beauty pageants). All the young contestants have nice figures, but older pageant contestants come in different sizes – fat, thin, short and tall," noted Yu.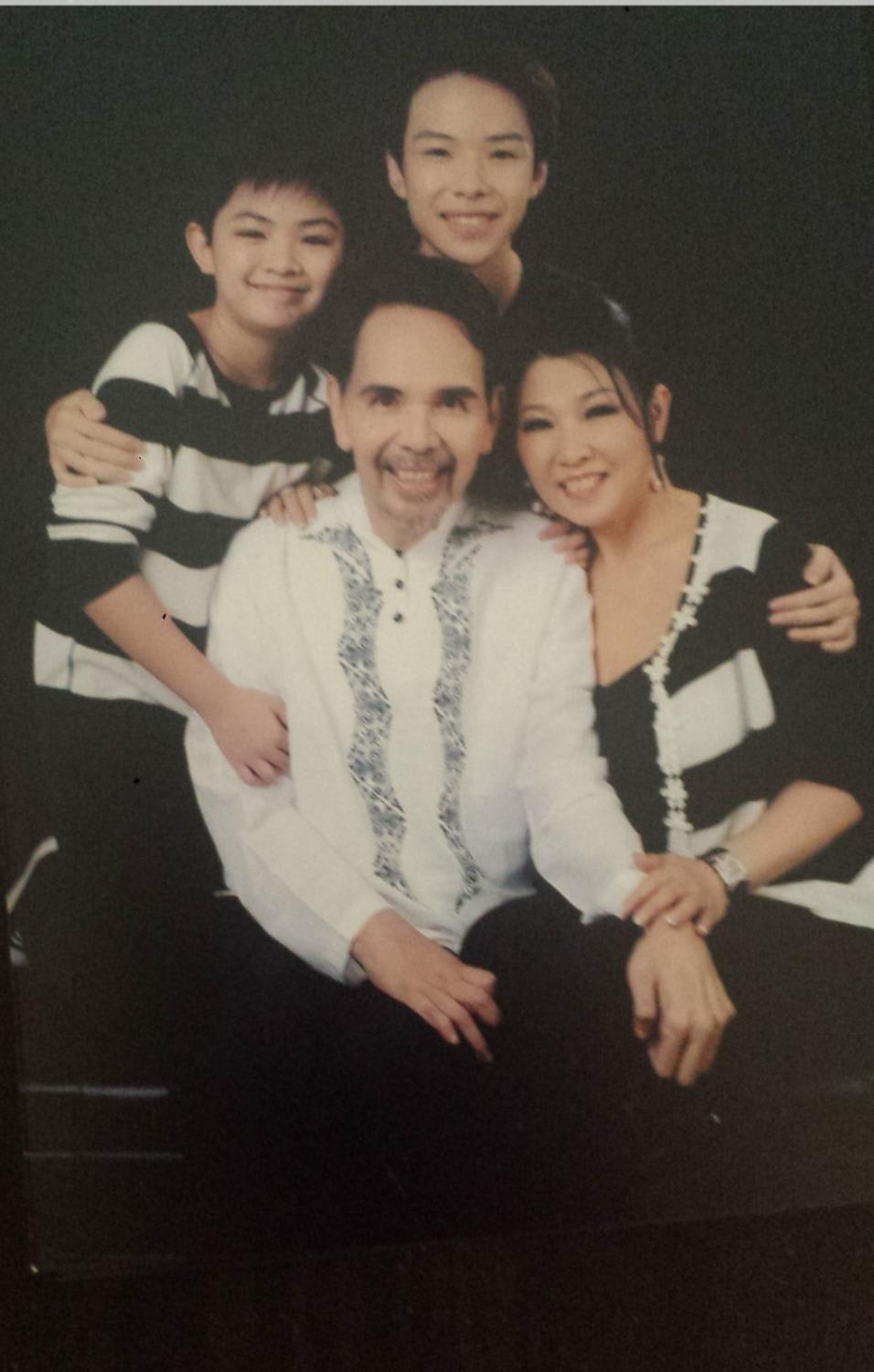 Interestingly, it was this youth-centric culture that prompted these women to rise above their self-doubt to be counted.
"I joined at 50 because I think it is very important to send the message that it does not mean that when you are 50 or 60, that's it – you should just be a housewife or focus on your work. You can do a lot more," said Mok.
"No matter how old you are, you can be strong and fit, make your life more beautiful, and find interesting ways to meet different people," Mok, who also enjoys competing in gruelling Spartan races, added.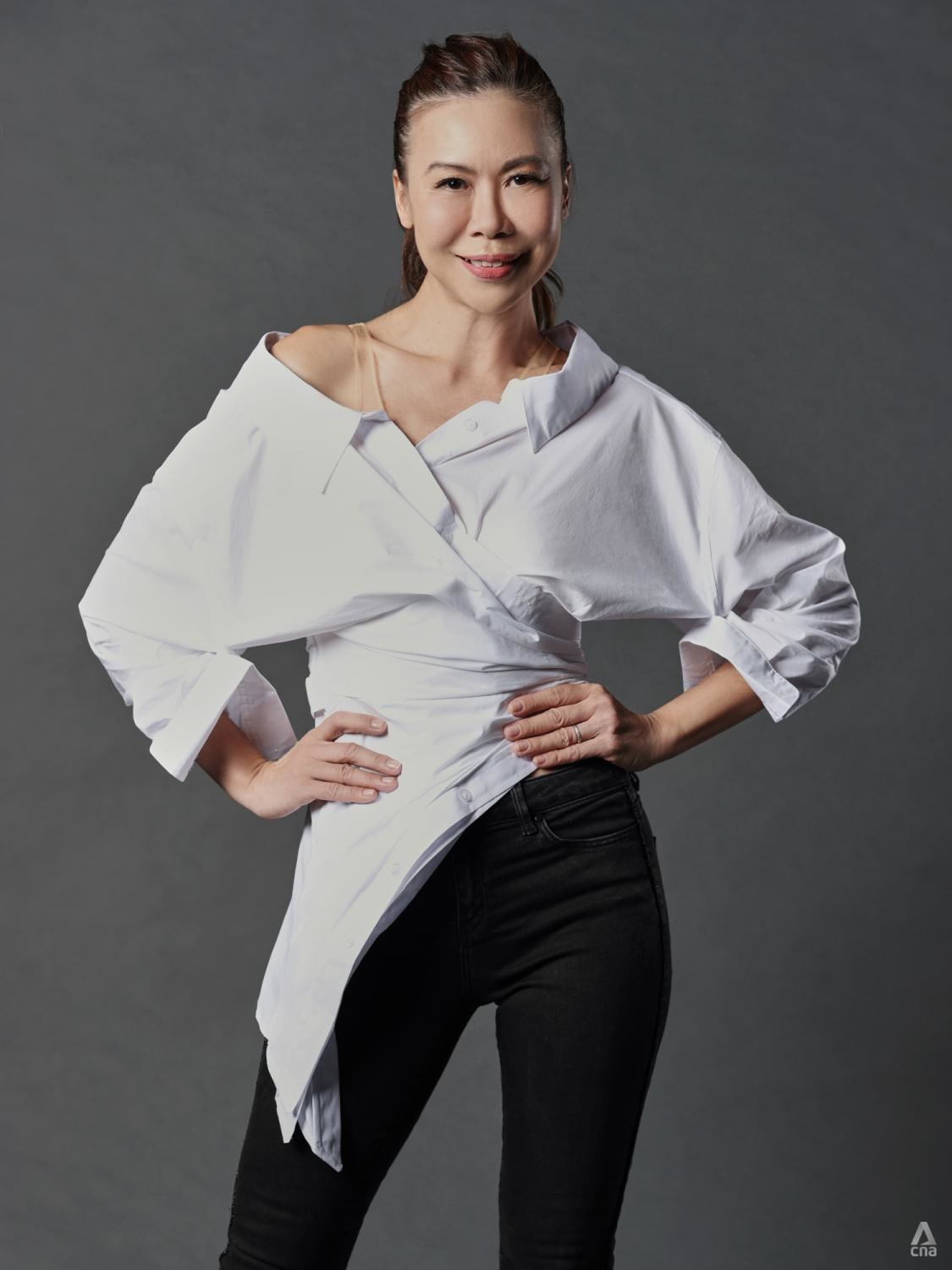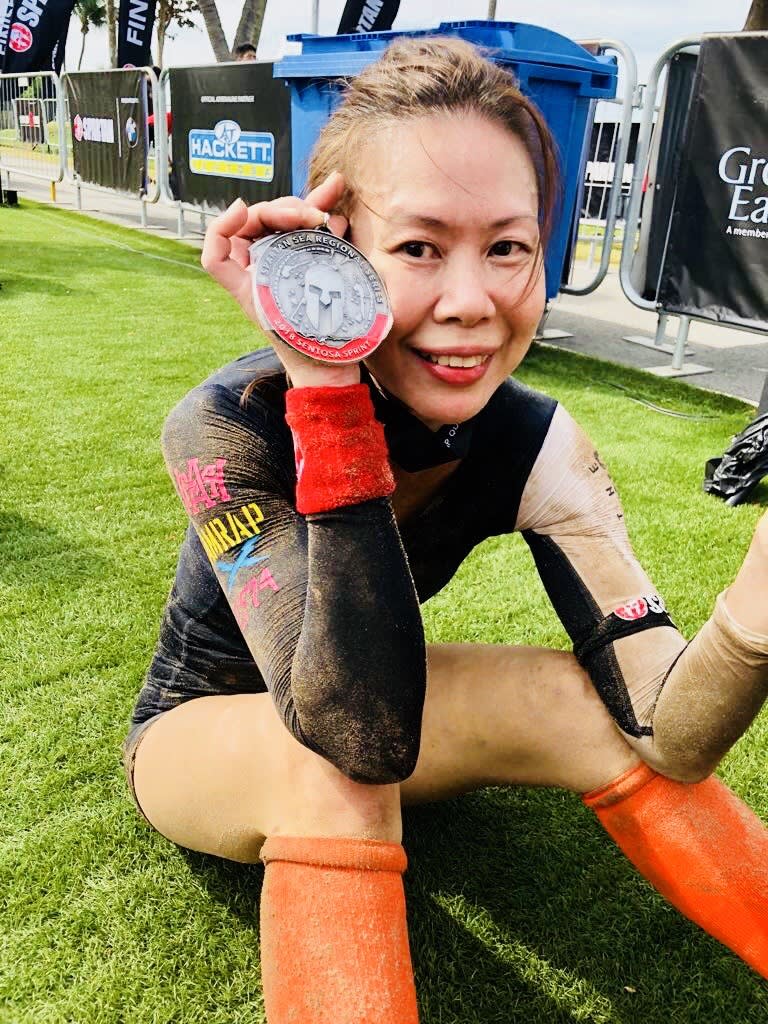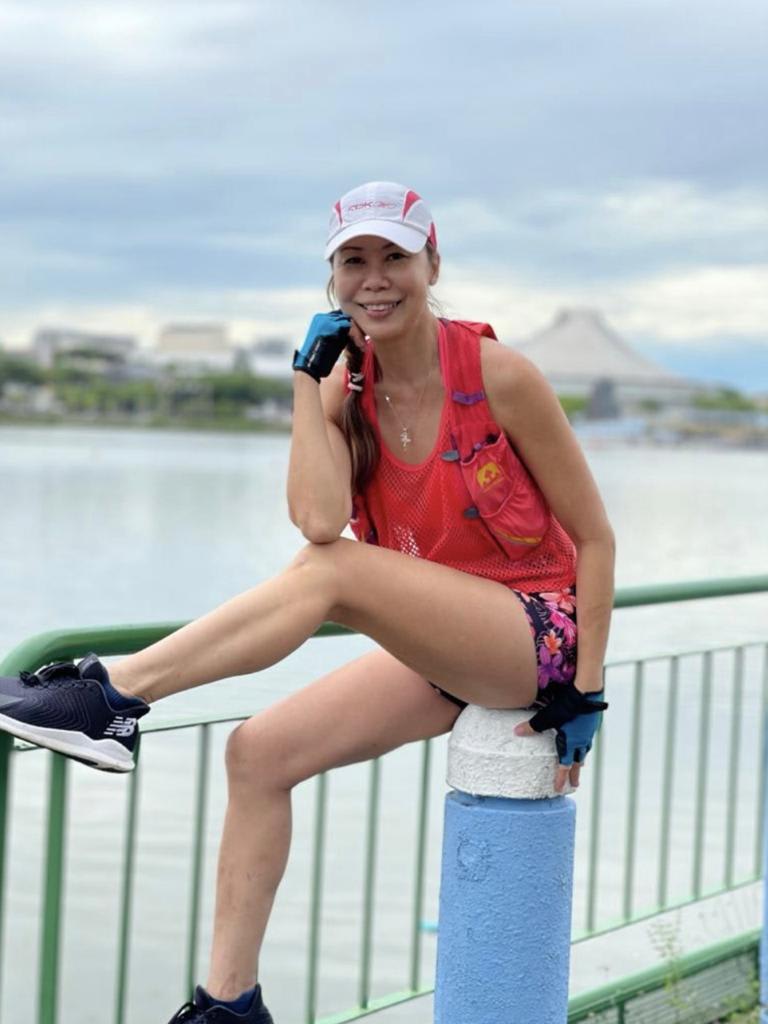 "Chronological age is just numbers. It doesn't reflect whether you are healthy physically and mentally," added Lim.
Chan agreed. "I never think of myself as a 60-year-old elderly person. My mind and heart are young. I believe people should not keep saying they are old and are going to die. They should think they are young, believe that they can do anything and treasure the time they have here," she declared.
That is why, even though Chan is a grandmother, she gamely embraced all the challenges of the pageant journey – public appearances, sponsor visits and talent shows.
"I had no idea how to catwalk so I bought a huge mirror, wore my heels and practised walking at home every day for 30 to 60 minutes," she laughed.
On hindsight, learning how to dress well, walk well and speak well was uplifting at any age, she said.
SHE FOR SHE
It is hard to find any other platform where women of such different backgrounds, ages and life experiences gather and support one another.
"People think a pageant is like what they see in Hong Kong dramas where contestants are fighting behind the scenes. But in these pageants, there is a sense of sisterhood – we help each other. The other contestants knew that I don't know how to apply makeup and where to buy shoes and a gown, so they offered to help me," Koh recalled.
For some such as Lim, the pageant opened up new opportunities for volunteering. Even before joining the beauty pageant, Lim was heavily involved in community work, including working as an executive committee member within the Community Emergency Response Team (CERT) to promote lifesaving through emergency preparedness skills.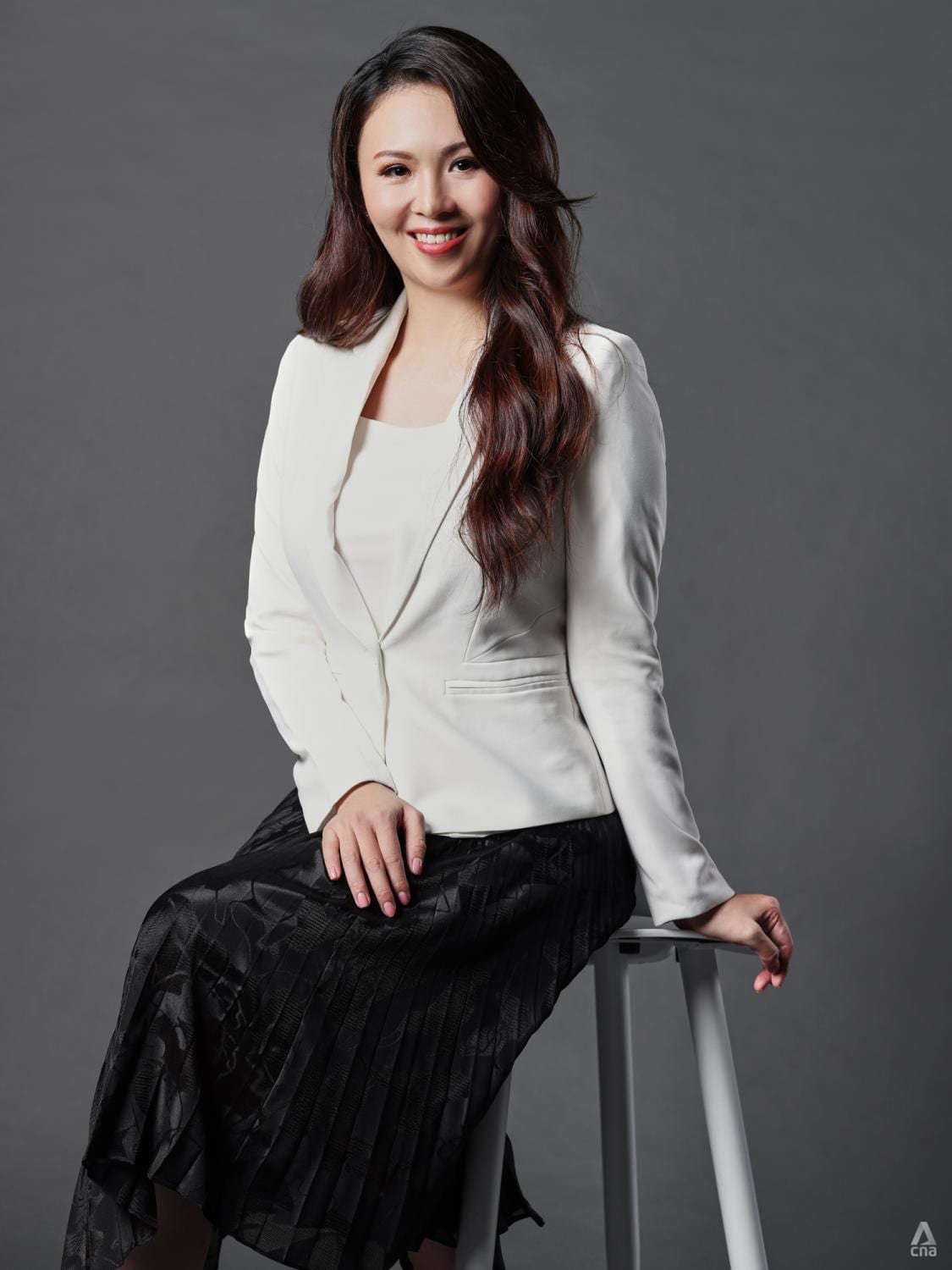 She took this further during the pageant and incorporated her own non-profit organisation, Universal Community Services, to empower youth with free courses that promote lifelong learning, and promote a healthy and sustainable life.
Lim said her pageant title has helped her garner more support from organisations and volunteers.
The beauty queens also hope to give back by uplifting other women in their shoes. Chan, who got divorced at 22, and raised two children on her own, has a special message for other single mums.
"Some single mums feel that being divorced with young kids is the end of the world. I joined this contest to show them that if a 60-year-old single mum like me can take part in a beauty contest, they can also do as much.
"As long as you have the right mindset, work hard, and bring up your children positively, being a single mum is not a problem. I want to urge other single mums to remain positive, live courageously and have meaningful and colourful lives," she said.
Beyond that, some, like Koh, also have a message for their loved ones. "One of the reasons I joined this contest is to show my daughter how to be strong. I want her to grow up with a positive mindset and know that nothing is impossible. There is always a miracle," said the single mum.
"After I was announced the second runner-up of Mrs Chinatown, I saw my daughter standing in front of the stage holding a bouquet, crying. She gave me a hug and said 'Mummy, you made it'," said Koh, fighting back tears. "That was an unforgettable moment for me."
CNA Women is a section on CNA Lifestyle that seeks to inform, empower and inspire the modern woman. If you have women-related news, issues and ideas to share with us, email CNAWomen [at] mediacorp.com.sg.