7 reasons why this all-occasion luxury handbag is sweeping women off their feet
Whether you (or the BFF you're pampering this festive season) are a minimalist or someone who lives for details, the Burberry Olympia has everything you could ask for in a handbag. CNA Women looks at how you can't go wrong with it.
In partnership with Burberry.
It's a common refrain that there's no way to please everyone. Maybe so, but there are some things that come pretty darn close. We think that Burberry's Olympia bag pretty much checks all the boxes for a handbag that even the most finicky woman (or her bestie) would love, from its size to colourways and craftsmanship. Here's why:
1. YOU JUST CAN'T DO TINY BAGS
Not everyone is down with heading out carrying nothing but a phone and credit card. For those who want a roomier bag without adding bulk, the small and medium Olympia are sized just right.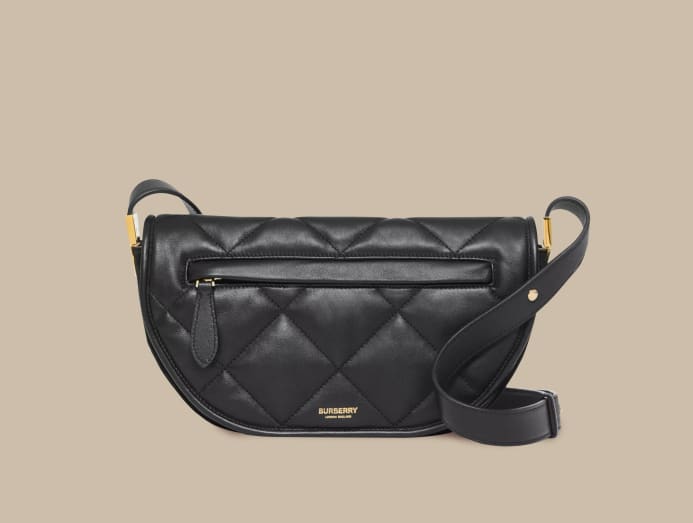 At 26cm x 15cm and 30cm x 18cm respectively, they're big enough to hold essentials – say, wallet, phone, lipstick, compact, hand sanitiser and extra masks – yet still look sleek and elegant. No frumpy bulges to ruin your outline.
2. YOU HAVE ENOUGH CROSSBODIES AND CLUTCHES
Yes, there will be outfits and occasions that call for bags with a long strap or no strap. But it's always a good idea to have something in your wardrobe that's more versatile and able to complement various get-ups, whether it's an office skirt and blouse, jeans and tee, or a date night dress.
As a structured short shoulder bag, the Olympia fills that role perfectly – it's an easy pick-up-and-go option when you're heading out.
Sitting snugly at the midpoint by your side, its strap is fashioned at an ideal length – easy to slip on, hugs close to the body, and not overly long as to get in the way. On top of that, it's also adjustable, expanding from short shoulder to crossbody for times when you'd like a little more leeway.
3. YOU LIKE TO HAVE YOUR FAVOURITE THINGS IN DIFFERENT COLOURS
Just as some women might want to own a beautiful top or dress in a range of shades, so too when they find their perfect bag. And with the Olympia, there is no shortage of variations to pick from.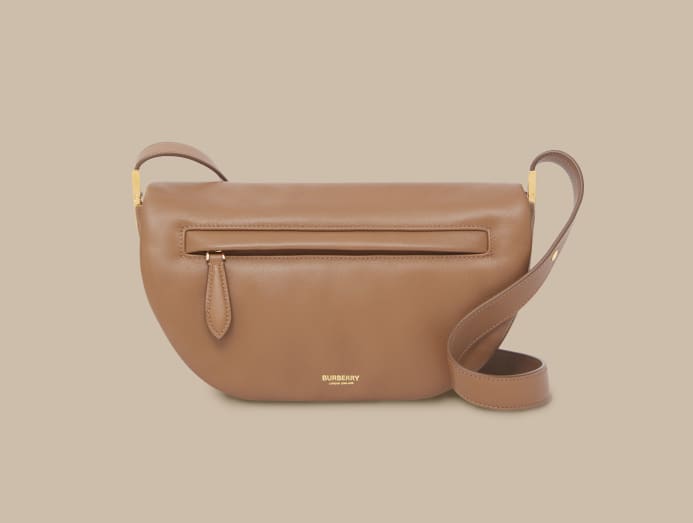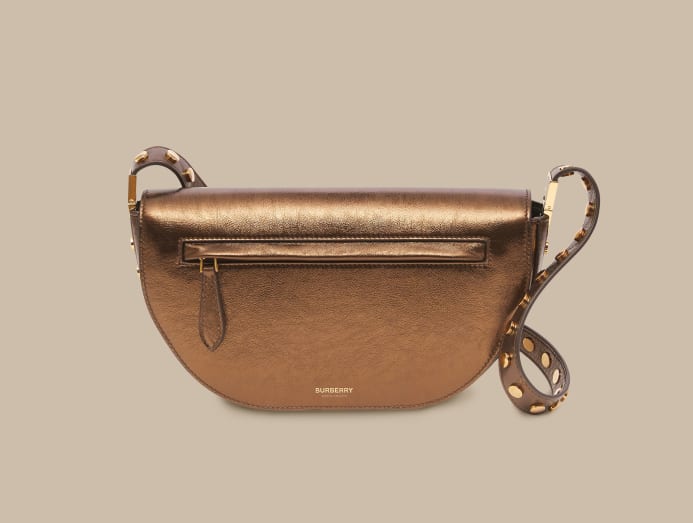 In addition to colours from Burberry's classic palette, such as Warm Tan, Light Biscuit and Burgundy, new ones are added every season.
For the festive season, Burberry presents the Mini Leather Zip Olympia Bag in Soft Violet, Small Leather Olympia Bag in Bronze, Small Leather Olympia Bag in Camel and Vintage Check Cotton Olympia Pouch in Archive Beige to the lineup.
Adventurous souls, too, have more unusual options like gold lambskin and faux fur (both in mini size), camouflage print and striking colour-block designs (both in medium size).
4. YOU LOVE LITTLE SECRET TOUCHES
As the saying goes, the devil's in the details, and the Olympia packs quite a few subtle, well thought-out ones in its sleek frame.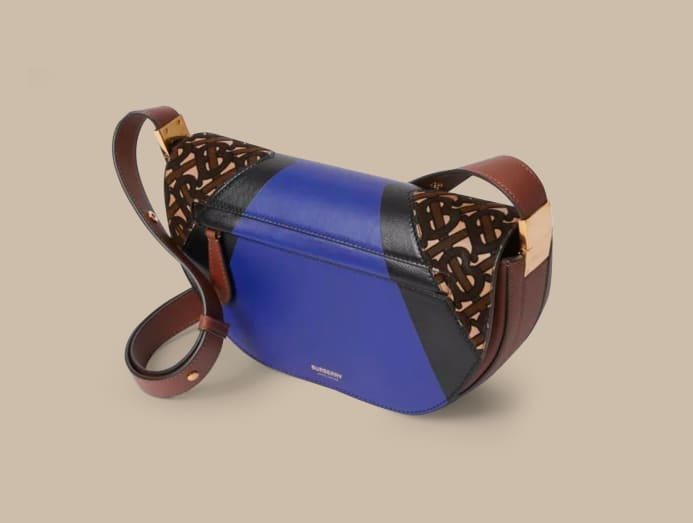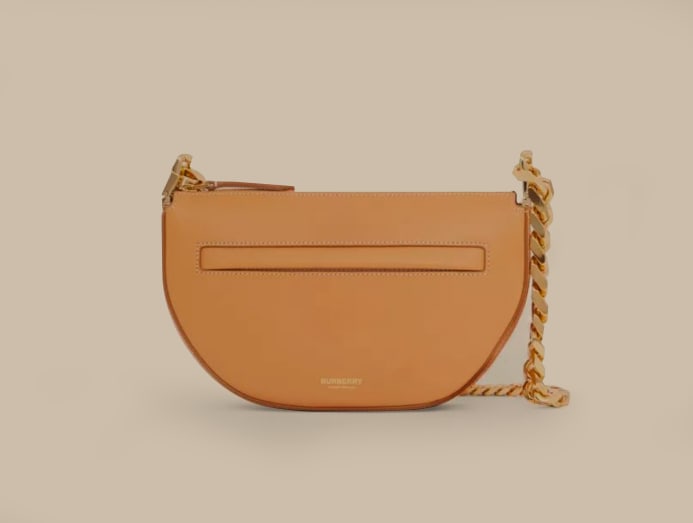 The hidden magnet closure, for instance, allows for easy access so you don't have to fumble or fuss. On the front is an external zip pocket where you can stow frequently-needed items, while at the back is a slot that fits a phone comfortably.
Inside the bag, there are multiple flat pockets that lend extra practicality. And a closer look at the gold-plated hardware on each side of the strap will reveal a discreetly engraved Burberry logo.
5. YOU'RE A STICKLER FOR FINE CRAFTSMANSHIP...
Italy is famous for leather tanning and crafting. In particular, the region of Tuscany has forged a reputation as the go-to place for fashion brands to create leather goods, thanks to the experience and skill of the artisans there.
And that is why Burberry has made it the centre of its bag production, working with a longstanding Tuscan partner to ensure quality and tapping the best tanneries in Italy for their leathers.
Crafted from two of the world's most luxurious leathers, the Olympia comprises more than 20 individual pieces, all painstakingly cut to precise shapes. Each bag is hand-moulded by a Tuscan artisan on a wooden block to create its distinctive curved form, and three coats of paint are applied to the edges to protect them from damage.
3 THINGS TO KNOW ABOUT THE BURBERRY OLYMPIA
It's the British luxury fashion house's most recent bag creation.

It's designed by the brand's chief creative officer Ricardo Tisci and was first launched at Burberry's AW2020 runway show.

The bag made a big impression among industry insiders and watchers, some of whom felt it could potentially become the brand's signature "it" bag.
6. ...AND ARCHITECTURAL LINES
The Olympia is brand chief creative officer Ricardo Tisci's tribute to Olympia London, a historic exhibition space and event venue that dates back to 1886.
And it is the building's soaring curved glass roof and iron-framed dome window that inspired the bag's sculpted crescent moon shape and arcing shoulder strap, creating a silhouette that's clean but dramatic.
7. YOU'RE INTO CLASSY CHIC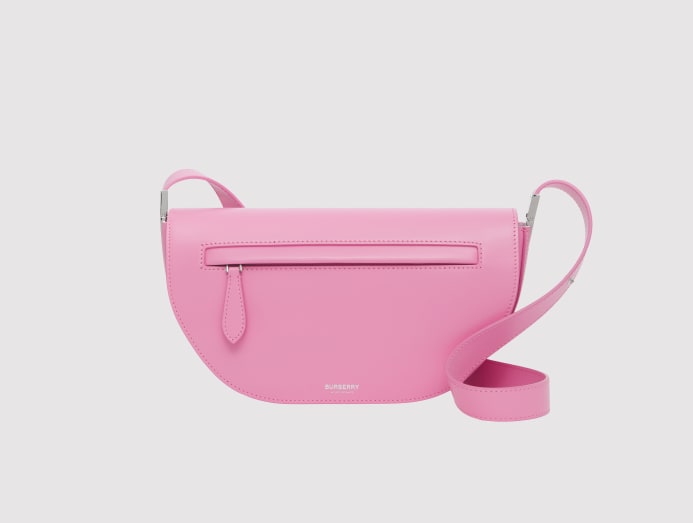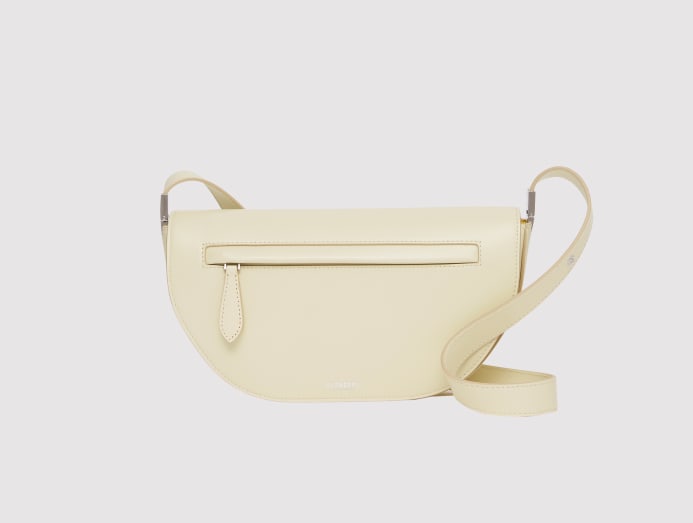 The Olympia's clean minimalism doesn't hamper it from making a statement. In fact, it's what enables the bag to be timeless and trendy all at once. Besides its modern, unfussy shape, the shoulder strap also works to subtly embellish your ensemble.
Available in leather or chain, the former complements smart-casual and sophisticated looks while the latter doubles as an accessory that adds a touch of glamour and flash.
CNA Women is a section on CNA Lifestyle that seeks to inform, empower and inspire the modern woman. If you have women-related news, issues and ideas to share with us, email CNAWomen [at] mediacorp.com.sg.