The K-drama guide to Korean food in Singapore from fried chicken to soft tofu stew
No K-drama is truly complete without the Koreans showcasing their food – and rightly so. If you're in Singapore and on the search for Korean food from your favourite K-dramas, look no further.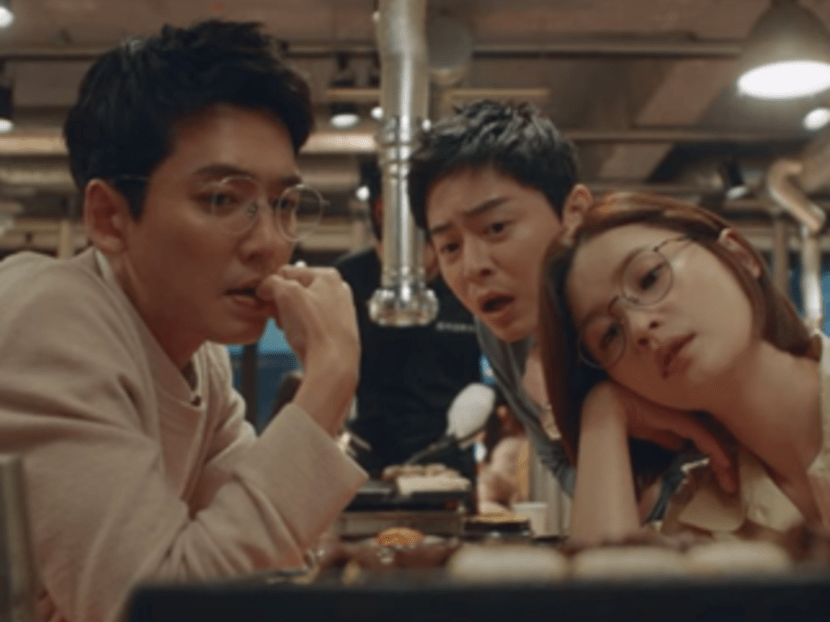 Koreans know that the way to our hearts and our tummies is through K-dramas and food, which is why watching these shows on an empty stomach is never recommended. But if you do, and end up craving the mouth-watering dishes you see on screen, we don't blame you!
If you've worked up an appetite binge watching all those shows, we've got you covered. Jal meokkessumnida!
1. KOREAN STREET FOOD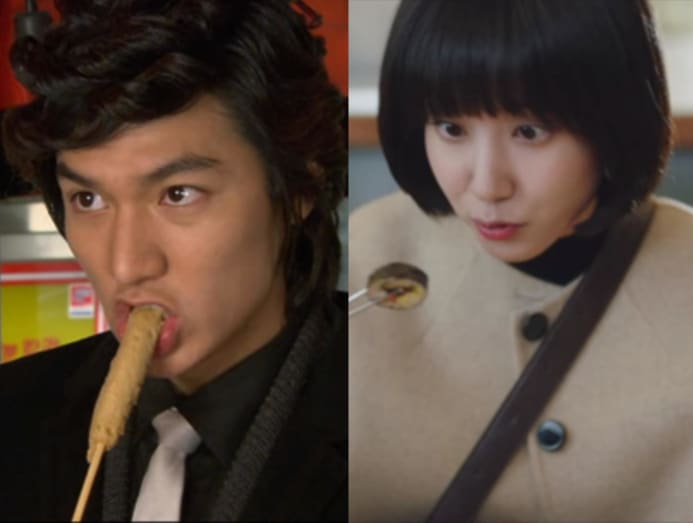 Street food is so quintessentially Korean that even Gu Jun-pyo's (Lee Min-ho) and Woo Young-woo's (Park Eun-bin) sophisticated palates couldn't resist.
Rice cakes, fish cakes and kimbap (seaweed rice rolls) are just some of what makes up the variety of options. And if you unfortunately can't find these street foods on the streets, head indoors.
Koryo Jeong, located in International Plaza, offers an array of Korean street food. And the best part? It's served from the all-too-familiar Korean roadside warmer pots, which really is the secret to the authentic Korean street food experience.
Koryo Jeong is located at International Plaza #01-50, International Plaza #01-50, 10 Anson Road.
2. THE KING'S MEAL
Besides its stunning presentation, the never-ending courses of a king's meal makes it the epitome of luxury. Previously only served to the kings of Korea in the past, hanjeongsik is now available in traditional Korean restaurants for all you modern kings and queens #slay.
If you're feeling fancy, Sura's Korean course meal will be a feast for the eyes and palate. It's at least 12 courses, so avoid snacking before you come.
Sura is located at 60 Tanjong Pagar Road.
3. K-BBQ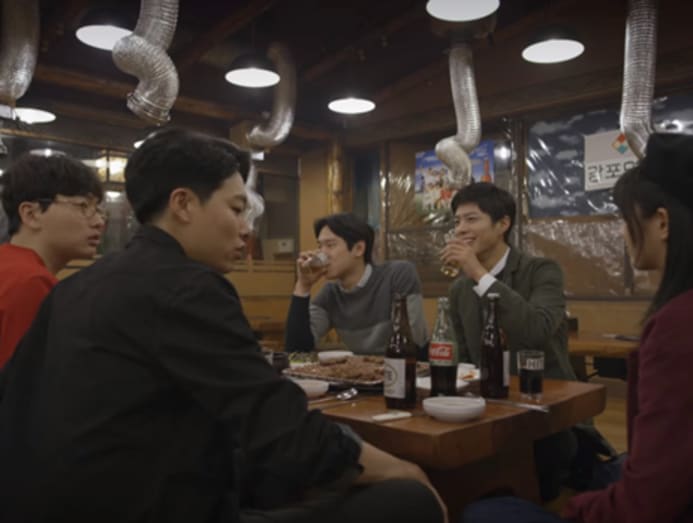 When we say Korean food, K-BBQ – or Korean barbecue – has got to be on the list. The allure of grilling meat before you is undeniable – it's as much about the experience as it is about the taste.
Korean barbecues in Singapore are plentiful, but for lovers of the K-drama Reply 1988, you'll get a buzz just knowing the name of one restaurant was inspired by the show. Beyond that novelty, Replyk1988 boasts charcoal barbecue along with an assortment of dishes to go along with it.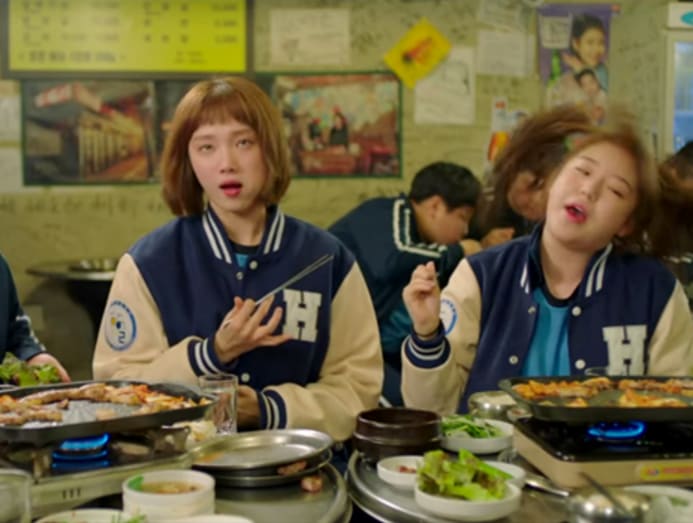 Before you chow down, keep in mind the acronym coined by the iconic Weightlifting Fairy Kim Bok-joo trio: BFN or barbecue, fried rice and naengmyeon (cold noodles). According to the weightlifters, the process ensures that your taste buds are constantly intrigued so that you can maximise your appetite.
Replyk1988 is located at 200 Jalan Besar.
4. SOYA SAUCE CRAB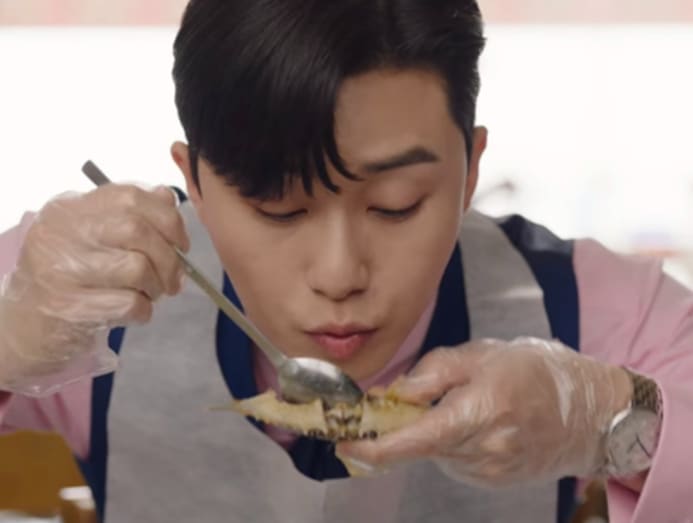 Soya sauce-marinated crab may be unfamiliar to many of us, but for the adventurous, it's definitely on the to-try list after Ji Sung-joon's (Park Seo-jun) crab mukbang (eating show) in What's Wrong With Secretary Kim.
If you're searching for this rarity, The Go Gi Jip's soya sauce-marinated crabs are impossible to resist – you're probably already imagining slurping the succulent flesh out of the shell, or mixing sauce and roe with rice.
The GogiJip is located at 72 Tanjong Pagar Road.
5. KOREAN FRIED CHICKEN
Korean fried chicken is just different, we'll say it. Made right, it's perfectly crispy on the outside and tender on the inside, and not to forget all the flavours it comes with: Sweet and spicy, soya-garlic, cheesy… It's definitely great on its own already, but Koreans love pairing their fried chicken with beer, and we're not complaining.
Chir Chir takes Korean fried chicken up a notch with flavours such as sour onion cream and honey butter that are as tasty as they are Instagram-worthy.
Chir Chir is located at 313@somerset, 313 Orchard Road, #B3-04/05/06, and Bugis Junction, 200 Victoria Street, #02-50.
6. SOFT TOFU STEW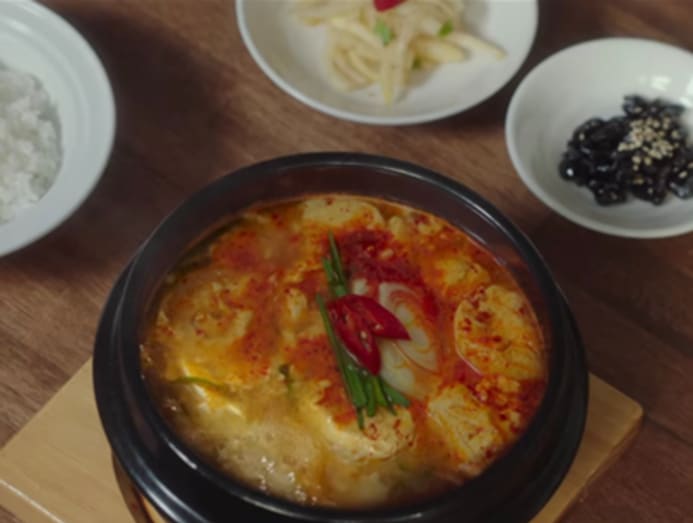 Rainy days call for something hot and spicy, and Itaewon Class has just the perfect dish to warm us up. Soft tofu stew, or soondubu jjigae, is a comforting concoction of kimchi, sliced meat and soft tofu.
SBCD Korean Tofu House is serious about their soft tofu stews, and offers beef, pork and seafood variations of the dish – talk about dedication!
SBCD Korean Tofu House is located at Tanjong Pagar Centre #B1-01 and Millenia Walk #01-114.
7. KOREAN DESSERTS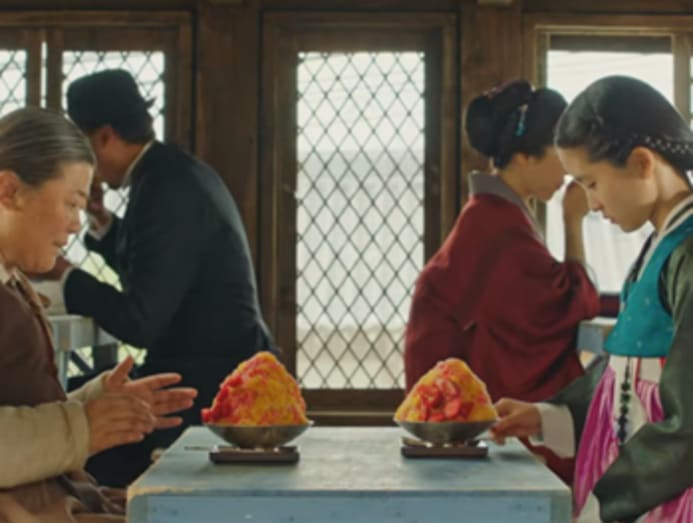 While it's pleasantly surprising to see Kim Tae-ri and Lee Jung-eun enjoy bingsu (Korean shaved ice dessert) in Mr Sunshine, we understand their love for it. After all, who doesn't love a sweet and refreshing dessert to mark the end of a meal?
Koreans are all about the aesthetics when it comes to cafe food, and the desserts from Cafe 82 Own are living up to expectations. Snap a picture or two for the 'gram before you indulge in the pleasantly cloying array of bingsu, cakes, and croffles (croissant waffles) topped with ice cream.
Cafe 82 Own is located at 2 Handy Road #01-01, The Cathay.