A Little Women guide to Singapore so far: From confusing MRT routes to a strange Boat Quay view
Who's been watching the Netflix K-drama? What's real and what's not? Where did the Korean actors go for leisure? Here's a quick recap of what Little Women's Kim Go-eun and Wi Ha-joon were up to, both on-screen and off, so far.
Warning: Spoilers ahead!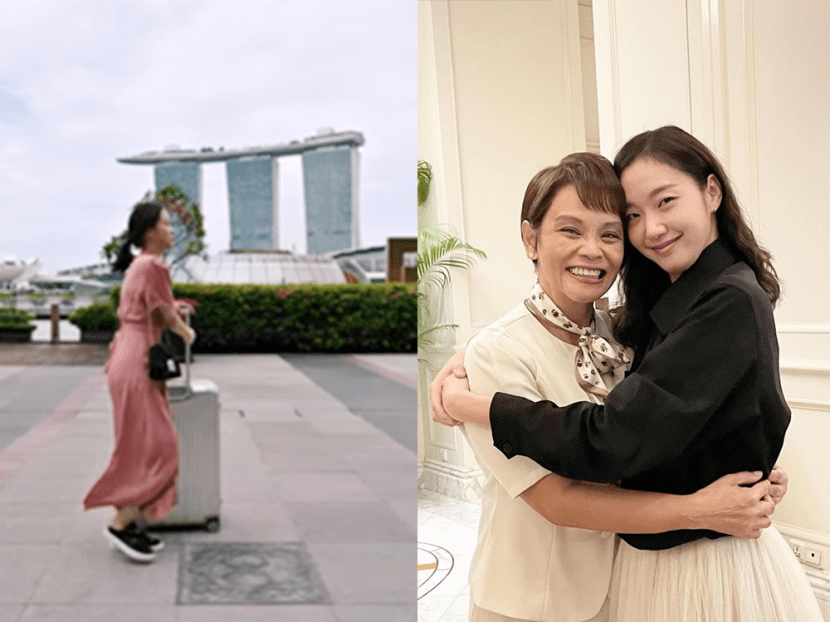 With the K-drama Little Women now being shown on Netflix – after the expectant buzz surrounding news that Kim Go-eun and Wi Ha-joon were spotted filming in Singapore a while back – it's been immensely satisfying to see iconic Singaporean sights being showcased, not to mention our amusement and delight to see familiar faces pop up on our screens.
Here's a quick rundown – and if you haven't watched it yet, fair warning, spoilers ahead!
LOCAL CELEBRITIES FEATURED
Veteran actor Adrian Pang makes a cameo in the Little Women K-drama as the hotel manager, giving Kim a tour of The Fullerton Hotel in all its glory.
We'd be lying if we said we didn't start cracking up amusedly at the sight of Pang in episode 8, but we're certainly more than happy to see him acting alongside Kim. (Does that mean he's our resident oppa now?)
Prior to being shown around the hotel, she's greeted by the receptionist at the front desk, who's none other than the Ah Boys To Men star Joshua Tan.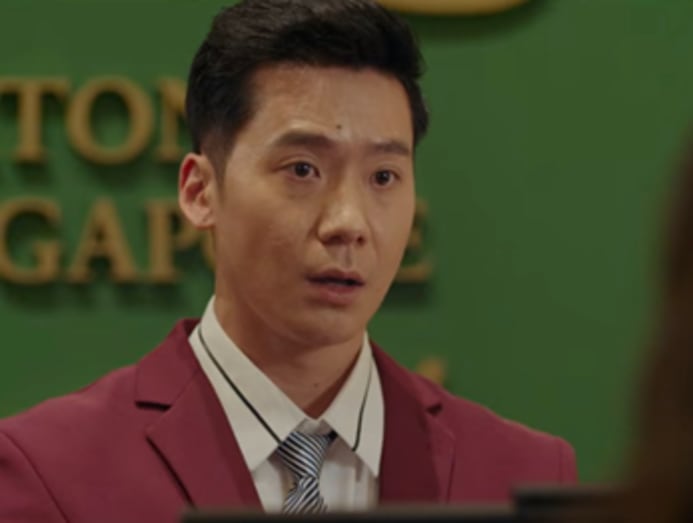 Meanwhile, Ebi Shankara also appears in episode 8 as a waiter, startling Kim and Wi with some juicy information. If you've got a keen eye and excellent memory, you may also recall having caught a glimpse of the home-grown entertainer a few episodes earlier.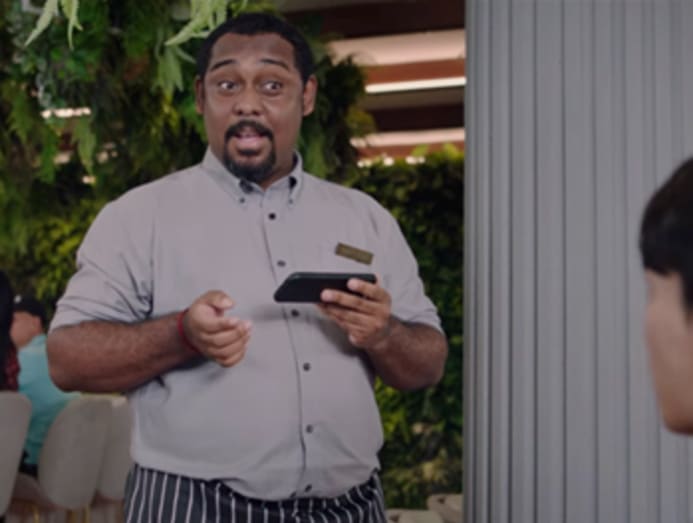 Adding another familiar face to the lineup (and I'm sure we've missed on a couple others), Bridget Fernandez emerges to take over Pang in getting Kim settled into the hotel.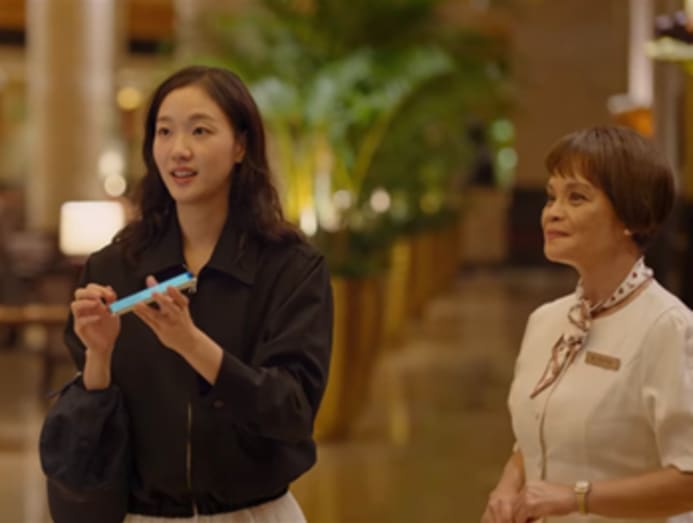 And even though it was Fernandez taking care of Kim on screen, the Korean actress was sure to return the kindness behind the scenes:
MODIFIED VIEW ACROSS BOAT QUAY
Heart-to-heart conversations along Boat Quay with a side of kaya toast are all Kim and Choo Ja-hyun really need to heal from life's pains. But while the latter was puts her arm around her co-star, we couldn't help but notice they're looking at a couple of buildings that's not part of our usual view from Boat Quay. Can you spot them?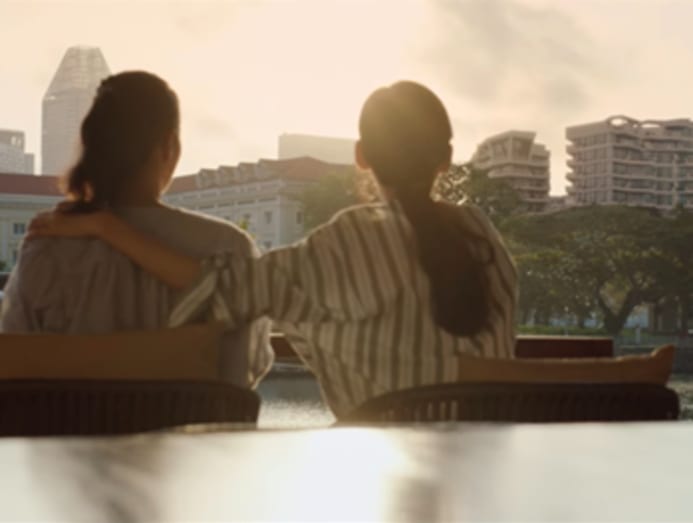 In the show, Kim points to the unfamiliar buildings as she aspires to one day stay in "a place like that as a rich person".
And as things unfold, her dream comes true as she enters the condominium compound – the buildings she pointed to while having kaya toast at Boat Quay. It's also the condominium where Wi and Kim were spotted filming at.
THE FULLERTON HOTEL
The Fullerton Hotel is where most of the action takes place. Besides being Kim's first taste of Singapore in Little Women, the hotel is also where the auction is held.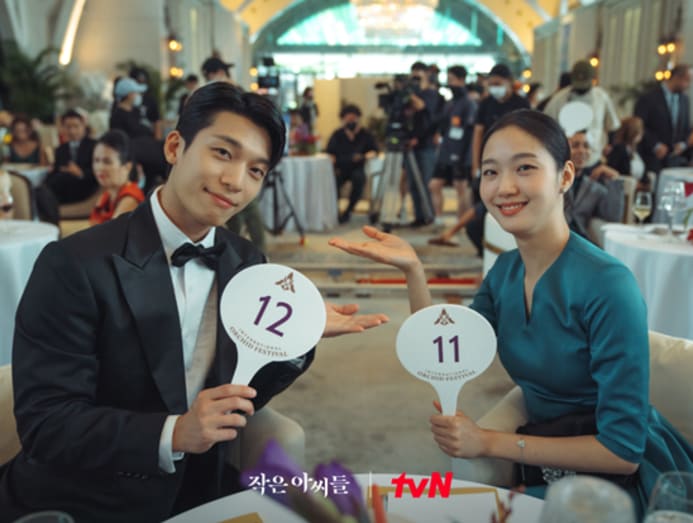 Little Women's stars came to Singapore for one thing and one thing only – the International Orchid Festival. Or at least that's their alibi in the show. Either way, the orchid festival is an auction held in The Fullerton Hotel, so if you ever stumble into the hall on a late night walk, you can snap a selfie and tag it with #KimGoEunwashere and #WiHaJunwashere.
MRT FUSION
For viewers who aren't acquainted with the MRT stations in Singapore, this would have easily flown over their heads. But for most commuters, it's certainly interesting to see how they've, ahem, "composed" the scene for maximum aesthetics.
Kim Go-eun first enters Macpherson MRT Station in a bid to escape her pursuer.
And while she's supposedly still in the same train station and has yet to board the train, Singaporean commuters are well aware that she's at Stadium MRT.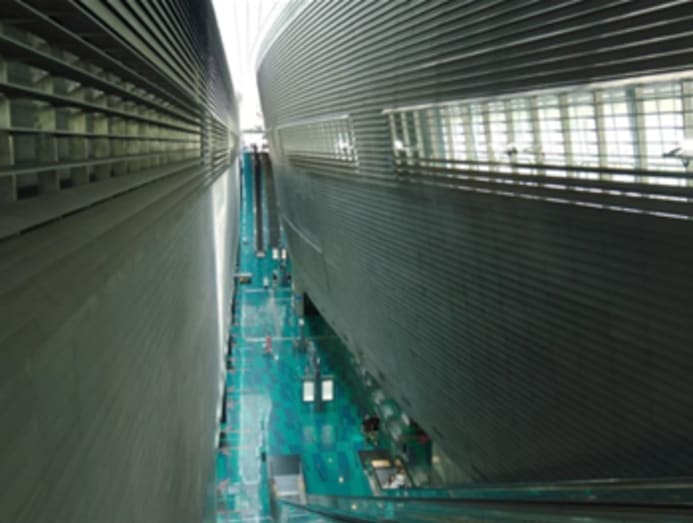 Finally, she exits through the gantries at Expo MRT – and to be honest, we never knew it could look this magnificent on camera.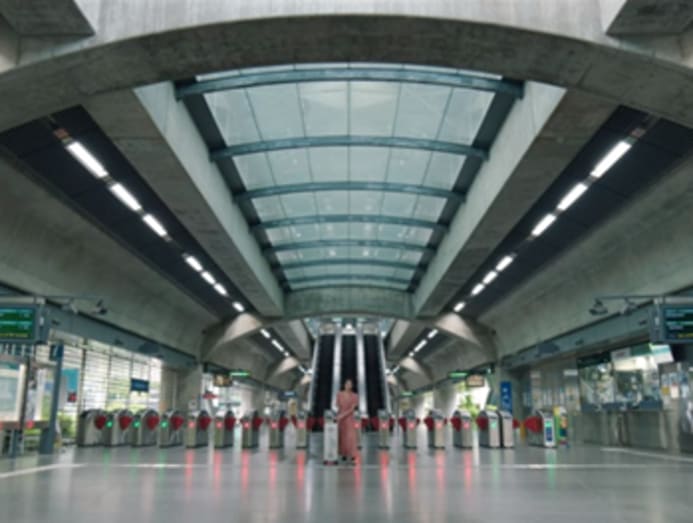 MARINA BAY SANDS AND GARDENS BY THE BAY
After her exit from Expo MRT station (go figure), the actress lugs her luggage with what is arguably Singapore's representative skyline behind her.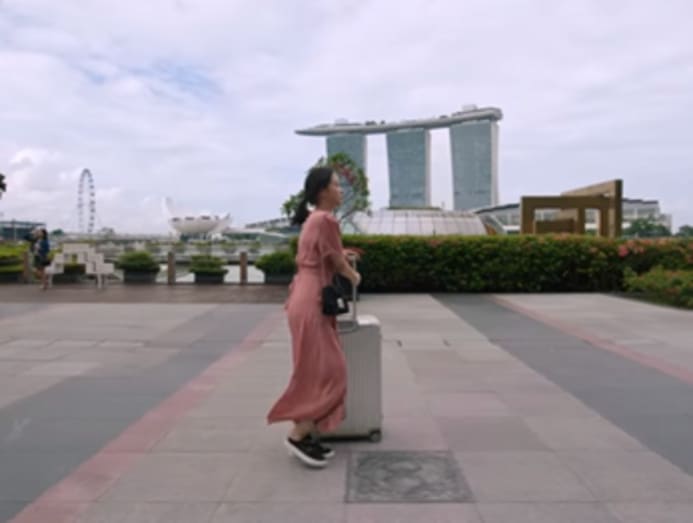 For Kim Go-eun, being injured isn't a valid excuse not to trudge through Gardens by the Bay at least once.
ART SCIENCE MUSEUM
The Crystal Universe in Singapore's very own Art Science Museum is as magical as it gets, and it seems that the producers of Little Women knew just how to bring the best out of it.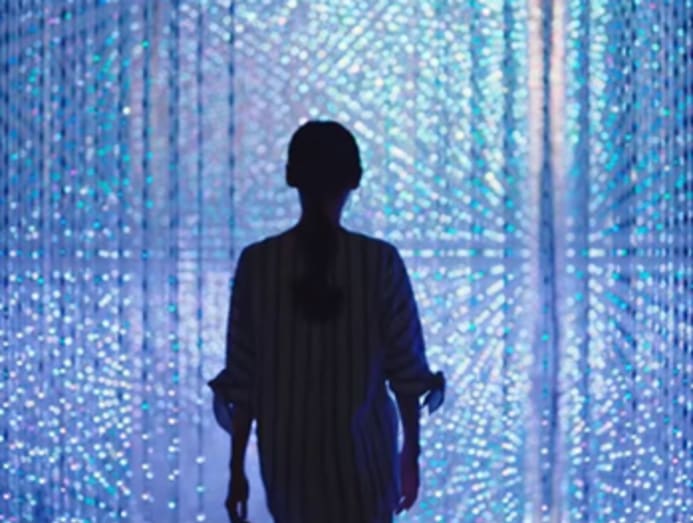 In the episode, Kim Go-eun shifts in and out of consciousness and meets Choo Ja-hyun in her dreams. The subliminal, dreamy effect is achieved as the two actresses walk into the sea of lights.
CHANGI AIRPORT
Goodbyes are hard enough, but when you're dealing with a mysterious man who can ghost you anytime, it's best to accept reality and say your goodbyes in advance – and honestly, what better place to do it than at Changi Airport? There's a sense of finality that we can't quite put a finger on.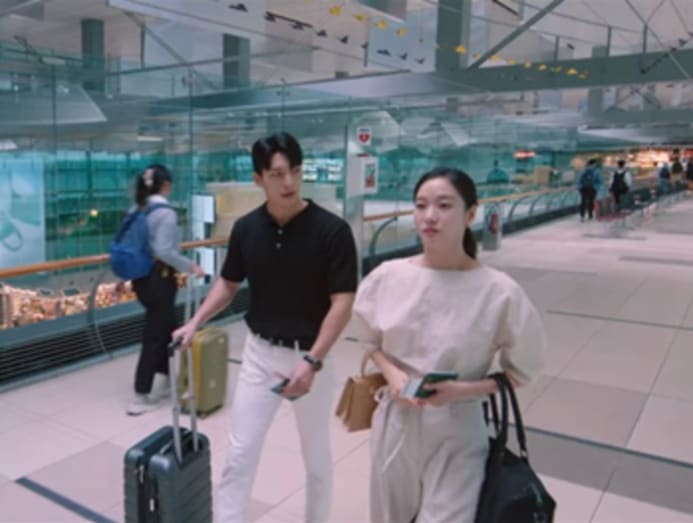 We're still holding on hope for this ship to sail though. One serving of partners-in-crime-to-lovers arc, please!
ENJOYING LEISURE TIME IN SINGAPORE
And of course, beyond the scenes in Little Women, we're glad to see the actors enjoying leisure time in Singapore.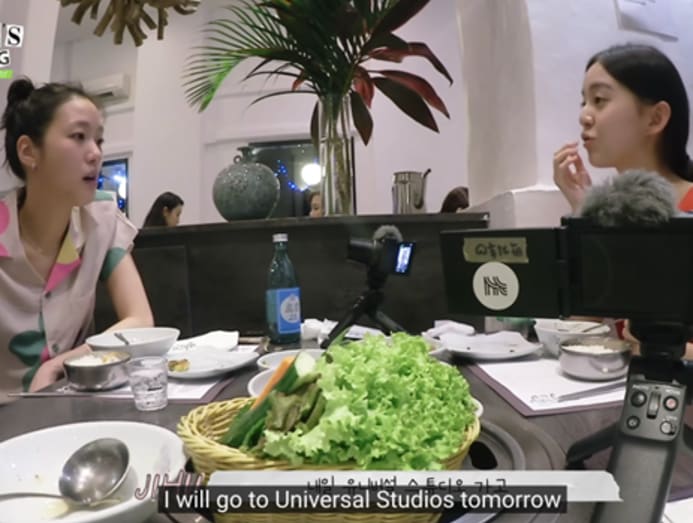 Kim's recent Singapore

vlog

revealed what the actress was up to when off duty, and it seems she's had fun trying out local dishes at Clarke Quay.
Wi also had his share of fun at Universal Studios Singapore. Safe to say, he's perfectly accustomed to the local climate and fashion scene, donning a casual fit with a white t-shirt and shorts.