Creative Capital: Pivoting from travel and concert photography to wedding shoots
With concert and travel photography at a standstill, 32-year-old Singaporean Ashok Kumar pivoted his career to photographing weddings three years ago. "It's my major source of income now," he said.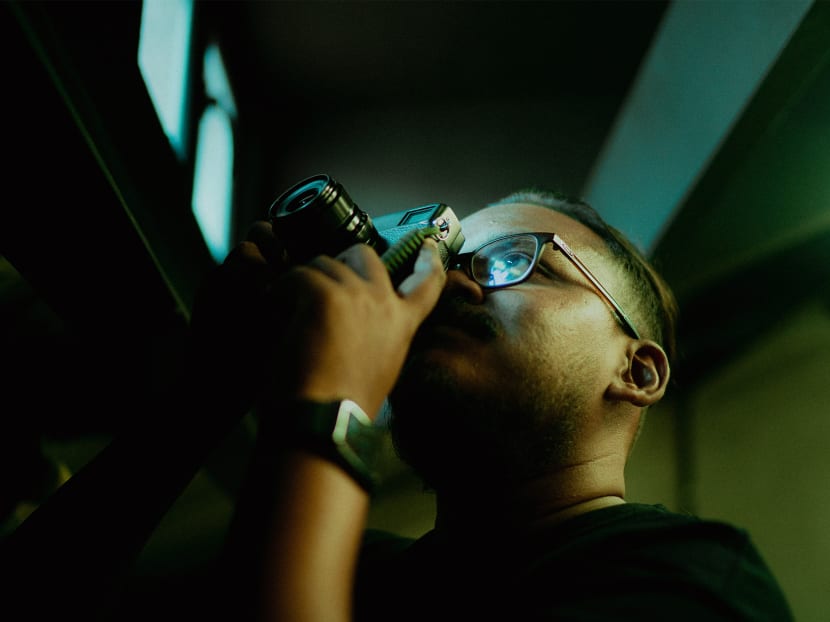 Ashok Kumar understands light. That was the first thing I thought of when I first discovered this 32-year-old Singaporean photographer's portfolio. Both his gorgeous travel shots and his dynamic concert stills are imbued with a striking use of light, colour and contrast to make subjects pop. His wedding portraits, by contrast, are filled with warmth and personality. Less drama, more heart. Which, given the subject and occasion, is entirely appropriate.
It speaks to this young lensman's skill that he's able to work across these distinct subjects, adapting him vision to best showcase whatever he's focusing on with his cameras.
The last two years must have been hard for Ashok, and many others like him. While many of us were able to shift to work from home without too much fuss, if your livelihood is made by documenting public gatherings, events, celebrations and travel, and all of those are restricted, how do you keep going? I decided to catch up and check in with Ashok.
WHEN DID YOU FIRST PICK UP A CAMERA? WHEN DID YOUR INTEREST IN PHOTOGRAPHY BEGIN?
I remember messing around with some of my dad's film cameras at home but I only really got into photography when I joined the Photography Club at school.
WHAT WAS YOUR FIRST CAMERA AND HOW LONG DID IT TAKE YOU TO FEEL LIKE YOU WERE PRODUCING GREAT SHOTS?
My first DSLR was a Canon 550D. I bought it after saving up some money during NS, so you can imagine how long it took to make that purchase. I could tell that my shots were getting better based on the reach of my posts on Instagram. At that time, I was mostly taking photos of sunsets and a lot of my peers encouraged me to do more.
WHAT DO YOU LOVE ABOUT PHOTOGRAPHY?
Being able to capture a moment in time. How looking at a particular photo takes you back to the exact moment it was taken, and the feelings that come with it. Photography was my escape from the real world.
I SAW ONE PROFILE OF YOU THAT CALLED YOU AN "INSTAGRAM PHOTOGRAPHER". IS THAT KIND OF DESCRIPTION A GOOD OR BAD THING?
At the start of my career, it provided some sort of validation of my work, but I would rather be known as a photographer now. I don't think it has to be a good or bad thing, but rather how you want others to remember you. Plus, these days, it's one way of avoiding getting paid with "exposure".
YOU SEEM TO SPECIALISE IN MUSIC AND TRAVEL PHOTOGRAPHY. ARE THESE YOUR TWO LOVES?
Spot on! They are definitely my first loves.
WHAT IS THE BEST CONCERT YOU HAVE EVER BEEN TO?
Muse! My all-time favourite band. I missed the chance to catch them the first two times they were here but the third time's a charm. Their performance was electrifying and everyone was just having a great time singing, and screaming, along.
Neon Lights 2018 was another unforgettable one. The festival was outdoors and it started raining when Cigarettes after Sex came on. Watching their set in the pouring rain was nothing short of magical.
Childish Gambino's This is America Tour at the O2 Arena in London was also one of the best concerts I've been to. I was visiting Europe at the time, and knew I couldn't pass up the chance of watching him live. The atmosphere was totally different overseas. The crowd was another level altogether and it's also one of the last concerts that I attended before the pandemic hit so it's sort of a bittersweet memory.
WHO HAS BEEN THE NICEST CELEBRITY THAT YOU HAVE PHOTOGRAPHED?
Honne! I met them twice – once in Malaysia and again in Singapore when they performed at Neon Lights 2019. They were super nice on both occasions and were kind enough to photograph the photos I took of them.
JJ Lin was also really nice. I shot his performance during the official opening of Jewel Changi Airport. He said he loved my photos. One of my favourite shots is a photo of JJ Lin taking a selfie with PM Lee at the event.
WHAT IS YOUR FAVOURITE PLACE IN THE WORLD TO PHOTOGRAPH?
Tokyo. It's difficult to describe the beauty of the city. From the skyscrapers to the neon lights and the people – everything looks and feels beautiful there. There were days during my travels where it would rain all day and it just added to the city's charm. I can't wait to go back.
BY EXTENSION, IF YOU COULD PICK ONE PLACE TO TRAVEL TO THAT YOU HAVE YET TO GO, WHERE WOULD YOU WANT TO GO?
Definitely Iran. I've seen the stunning architecture and mosques in photos and would really love to see them in person.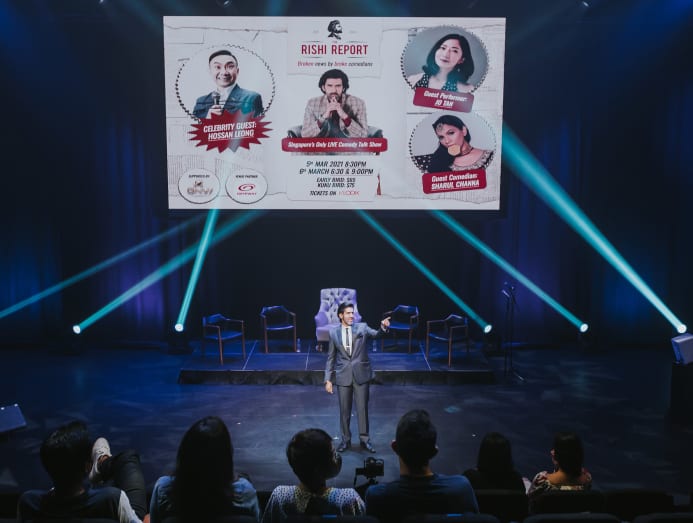 WHAT CAMERA GEAR DO YOU USE THESE DAYS? WHAT ARE THE ESSENTIALS FOR THE DIFFERENT KINDS OF SHOOTS YOU DO?
I use a Canon Mark III and IV for most of my wedding shoots but I do have a Fujifilm XPro 3 that I use for casual shoots and travel.
WHAT IS THE MOST IMPORTANT THING ABOUT COMPOSING A GREAT SHOT?
For me, it's the way the subjects are framed in the photo so that it will stand out. Having an idea of how I want the final shot usually helps me compose my shots.
DO YOU FEEL THAT YOU HAVE A DISCERNIBLE STYLE?
I'd like to think so. Some of my clients engage me because they can vibe with the style of my photographs. It's a work-in-progress though and I still try my best to step out of my comfort zone and explore different ways to shoot.
WHAT WAS THE HARDEST SHOOT YOU HAVE HAD TO DO?
Mew's concert at SOTA Concert Hall in 2017. There was very limited lighting on stage and there was only one projector pointing at the frontman. Thankfully the photos turned out okay and the experience felt even more special when I saw that the band reposted my photo on their Instagram.
AND WHAT WAS THE BEST?
Foo Fighters. I don't get starstruck easily but seeing Dave Grohl through the viewfinder was another feeling all together! At the same time, the barricades behind where I was standing kept moving forward from the pushing of the crowd, so it was also the scariest as well. If I could pick another it would definitely be JJ Lin's concert. Was great seeing a fellow Singaporean doing so well in the music industry and his concert was a visual masterpiece! too.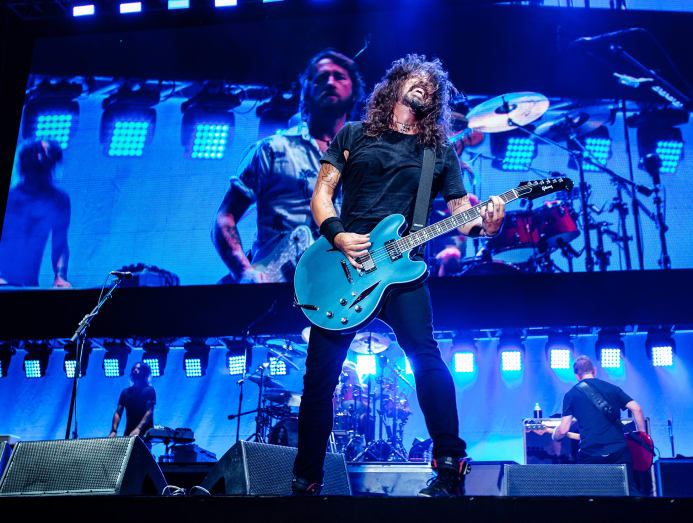 WHAT IS THE BIGGEST MISCONCEPTION ABOUT WHAT YOU DO?
That having the most expensive or newest equipment means your photos will automatically turn out nice.
HOW HAS THE PANDEMIC AFFECTED YOU AND YOUR WORK?
Concert and travel photography have been on a standstill. Thankfully, I pivoted my career to photographing weddings three years ago and it's my major source of income now.
WHO IS HARDER TO SHOOT, A ROCK STAR OR A COUPLE GETTING MARRIED?
Both have their own set of challenges. For concerts, photographers are usually allowed to stay for the first three songs so I only have that amount of time to get my shots.
As for weddings, some moments can't be recreated. For example, at an Indian wedding, you can't re-tie the thali (one of the most important parts of a Hindu wedding ceremony; the equivalent of exchanging rings in a western ceremony) so you have to be ready to get the money shot.
Lately, shooting weddings in this pandemic, it also gets tough having to double up as an unofficial safety distance officer and reminding guests to abide by the rules.
HOW DO YOU PUT SUBJECTS AT EASE?
By making them laugh. Showing them the photos on the spot also helps them to loosen up and be more confident to pose.
WHAT IS YOUR DREAM COMMISSION?
Being the official photographer for Muse or The Killers and shooting Emma Watson's wedding.
FINALLY, I HAVE TO ASK, WHY WON'T YOU SHOOT CHICKENS?
It was meant to be a joke that I put on my Instagram profile. Coincidentally, I had a wedding client who had two silkie chickens as pets. And she came to me and asked why I don't shoot chickens. I had to laugh it off and explain that time