A guide to Taobao home decor stores, with pro-tips and pitfalls for first-timers
Taobao home makeovers on a budget aren't exclusive to those who can read and write Chinese. Here's a list to get you started.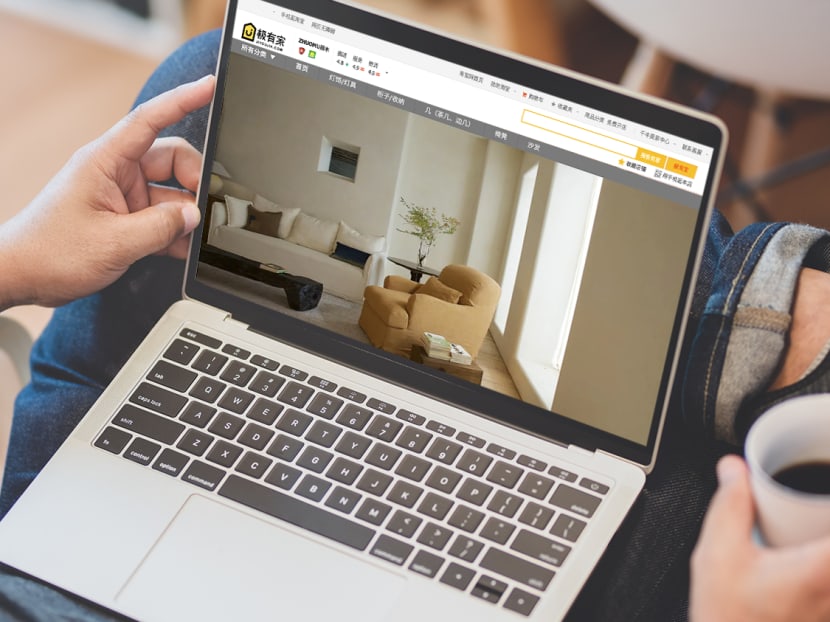 Taobao is what Singaporeans would call "spoil market". Cost savings have sparked a flurry of haul videos on TikTok, through which most of us who are Chinese-illiterate live vicariously. The sense of FOMO is real – especially for new, cash-strapped homeowners navigating high mark-ups and limited options locally – and makes Taobao's dizzying variety all the more coveted.
You might get by with Google Translate or the "image search" function on Taobao's app, but it's most effective to browse organically and trust the algorithm to surface more of what you love.
To get you started, here's a bunch of furniture and home decor stores for every style. Just copy and paste their names into the search bar, but remember to select 店铺 (store) instead of 宝贝 (item).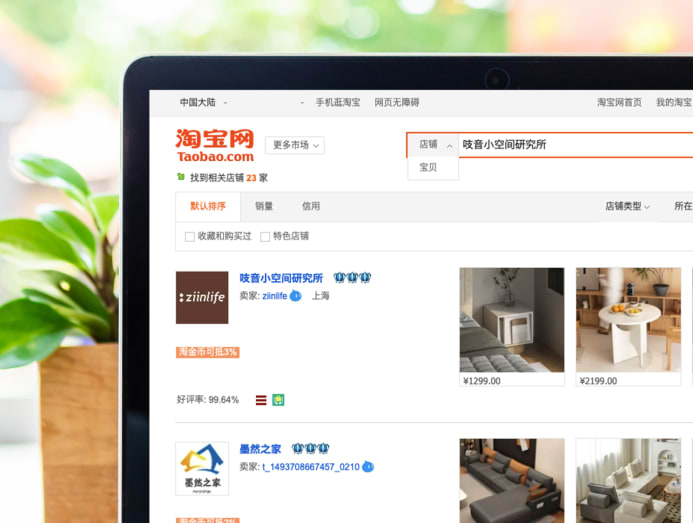 We've also crowdsourced pro-tips and pitfalls to look out for at every stage, courtesy of friends who have been there and done that.
1. ORGANIC MODERN
The organic modern style features curved lines, neutral colours, and natural textures like wood and limestone. You might find arches in walkways and feature walls alongside furniture with rounded silhouettes. These curves soften the sharp edges of an apartment and create the illusion of space, which is always welcome.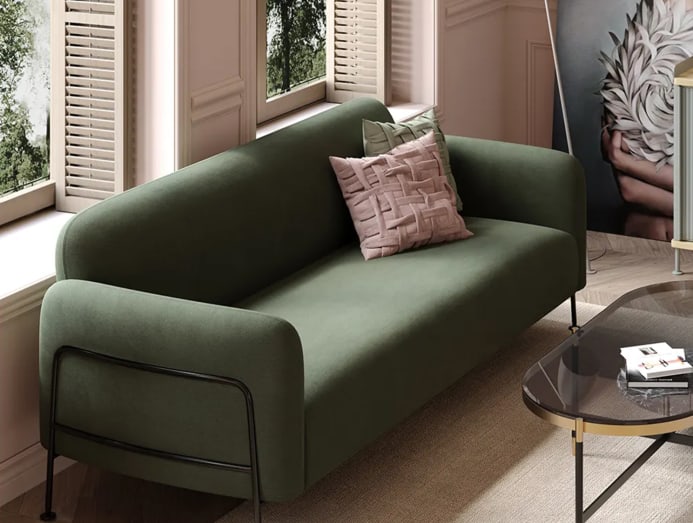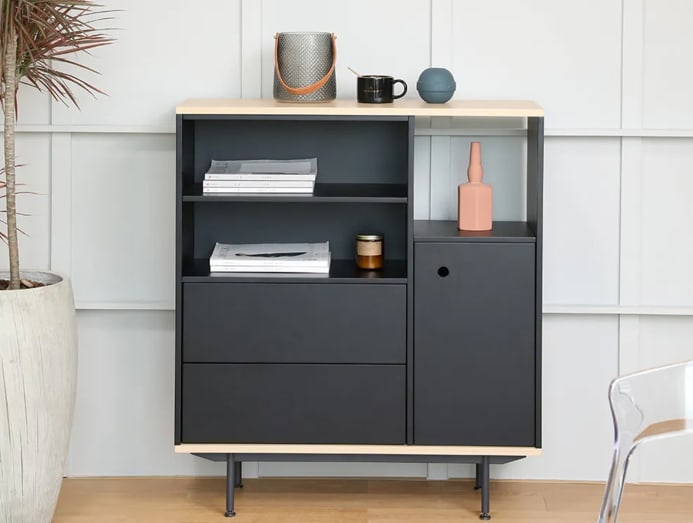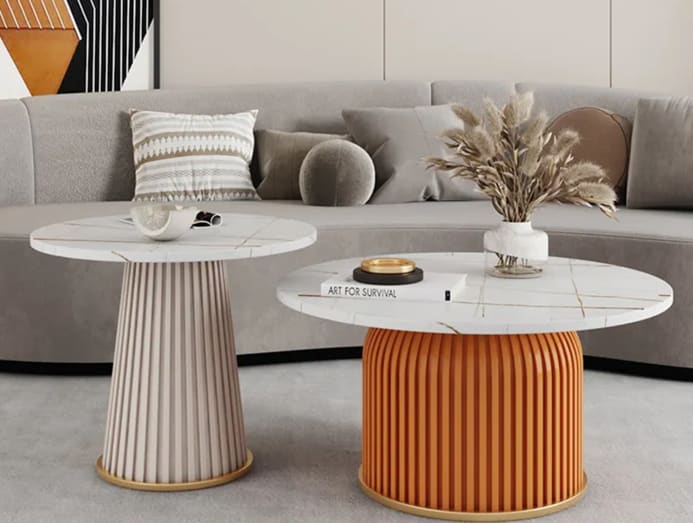 Take your pick from ZOK mini 作壳家居's sofas, ottomans, and benches in earthy shades like mauve, stone, and sage; or Xiaomujin 小木槿家具's low-height fabric sofas to give the room more height. They also stock coffee tables and dining centrepieces that make the perfect stage for "porcelain" and "ceramic" homeware, some of which can be found in Chicfun's collection.
2. MID-CENTURY MODERN
Simplicity and practicality are core to the mid-century modern style. It's a slight departure from monochromatic minimalism, with occasional splashes of colours like mustard and pale pink. Unlike in Nordic styles which favour lighter tones, furniture is often dark-coloured, modular, and multi-functional.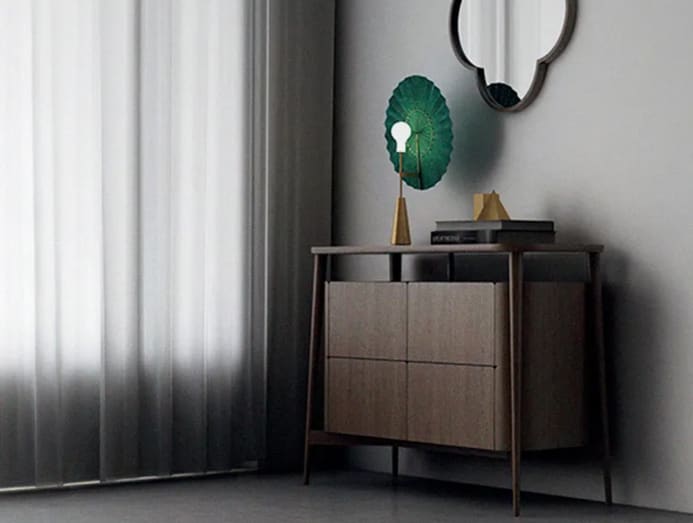 Such pieces can be found at Ziihome, which sells staples like faux leathers and bookcases, and Zinnlife 吱音小空间研究所 to keep things contemporary with an asymmetrical tea table or modular cabinet. And because nothing ruins an old-world charm like tacky, multi-coloured clothes hangers, Dream Home 明天理想家's essentials – from folding chairs to standing mirror – will blend right in. The devil is in the details after all.
3. JAPANDI
Japandi is where the worlds of Muji and IKEA collide, combining the warmth of a zen Japanese teahouse with the minimalism of a Scandinavian home. It's all about sustainability and craftsmanship, which is why you can expect bespoke furniture fashioned out of natural materials such as oak and bamboo.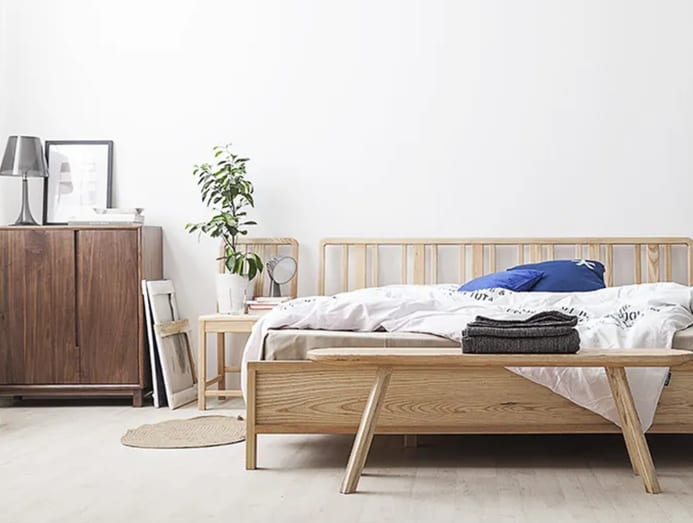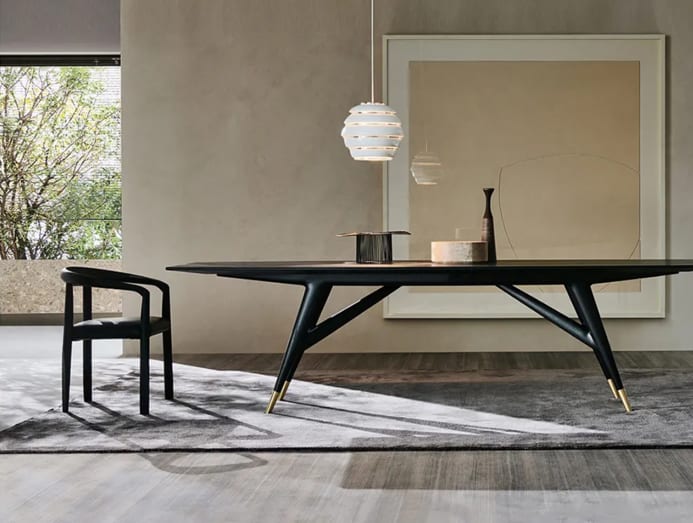 While we can't vouch for their eco-consciousness, IINSITU Studio 厌式房间 is pretty much Taobao's answer to Muji. Among its collection are bed frames that, true to the Japandi style, appear to hover just above the ground. Alternatively, you could dial up the Scandinavian side of things at Our Best 欧格贝思旗舰店, where sofas, nightstands, and dining tables are completed with Nordic-style legs.
4. WABI-SABI
Wabi-sabi, a Japanese philosophy about the beauty of imperfection, manifests in interior design as a somewhat unfinished look. A wabi-sabi styled home isn't meant to be a picture-perfect showflat, but a lived-in environment with abundant negative space, raw textures, and natural materials.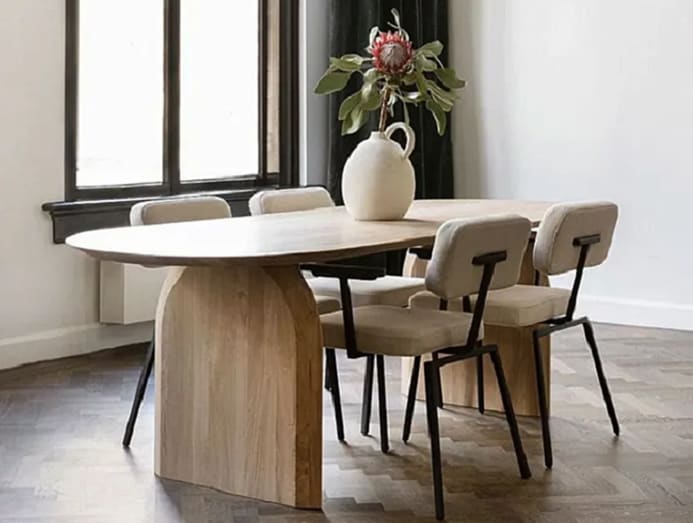 It's all very abstract, but Muke 木可家居坊's catalogue nails the brief by weaving wood, concrete, and glass in a single piece of furniture. Their asymmetrical outlines, which spruce up the ordinary bench or dining table, will go well with matching homeware from Native 玩物志. Few stores on Taobao are wholly dedicated to this theme, but the translated search term (侘寂风) yields plenty of results.
5. BAUHAUS
The Bauhaus style gives the minimalist look we know and love an update with geometric forms, playful colours, and lightweight metal furniture with slender builds. There's just enough minimalism to let statement pieces stand out, but not so excessive that a home feels cold and clinical.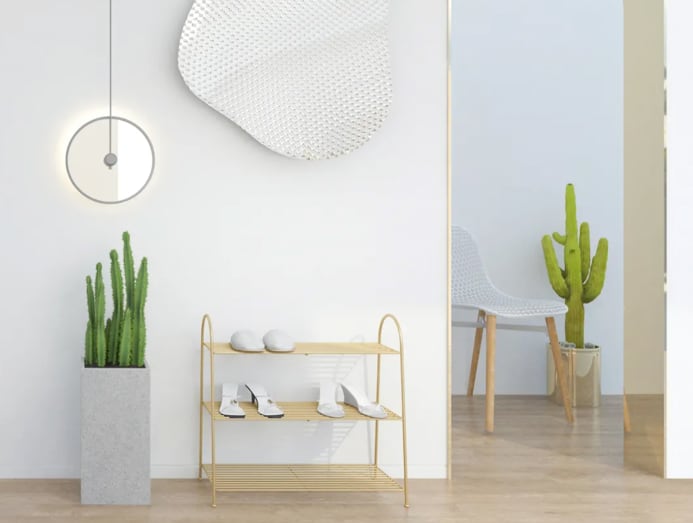 TFUN 铁梵家居 is a store that understood the assignment. Steel beams bend in svelte poses to make bookcases and plant holders look visually interesting, setting the stage for art deco fans to incorporate louder and bolder pieces. Dnnni, for example, is a treasure trove of Memphis-inspired finds from groovy flower vases to miniature "human butts" – a cheeky conversation starter for those Zoom meetings.
6. URBAN BOHEMIAN
An Urban Bohemian-style home is casual enough to pass off as a Balinese villa, yet stylish enough to be "luxed" up for wining and dining guests. Expect resort staples like fabric sofas, rattan furniture, macrame drapes, and large leafy plants, with brass and gold touches to elevate the eclectic mishmash.
Zhuomu 叕木's furniture is versatile enough to suit both maximalist and minimalist environments, but those who are really leaning into the Bohemian end might gravitate towards March Fair 马奇菲尔品牌 instead. Think rattan room dividers, dressers, study tables, and beds with dramatic headboards. A beach vacation may not be in the cards yet, so a bamboo swing will have to do.
***
A GUIDE FOR FIRST-TIME BUYERS
The road to cost savings is paved with obstacles, and language barrier is just the first. People have made a great many TikTok videos on fruitful hauls, and some have even ordered materials to construct DIY backsplashes and feature walls to give interior design firms a run for their money. Seldom pictured, however, are Taobao nightmares featuring broken sinks and shattered mirrors. Here's how to avoid them at every step of the way.
Manage your own expectations
Purchases can be hits and misses, and as with all gambles, don't spend more than what you're comfortable to lose. Since there's a margin of error, homeowners who absolutely need that sofa in a specific shade of brown or for their glassware to arrive with nary a scratch might want to look elsewhere. Almost every Taobao buyer we spoke to said it's not uncommon for items to show up damaged.
Shopping
Like on any e-commerce platform, product pages can be deceptive and reviews with photos are far more reliable than stock imagery. Other indicators of credibility include the number of buyers paid and years the seller has been operating – both of which provide an idea of a store's legitimacy. If you still want to err on the side of caution, especially when shopping for electronics, look out for sellers who are verified by T-Mall.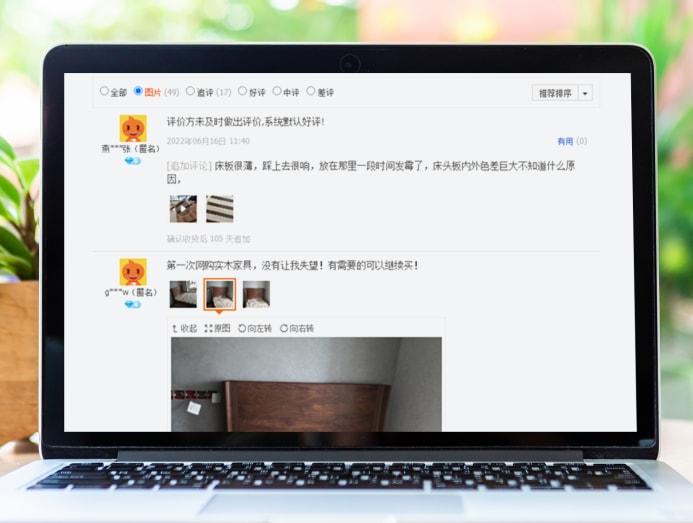 Shipping
The favourable exchange rate makes it easy to get carried away, but here's why you should hold your horses: Purchases on Taobao are paid for in stages, and the first figure you see will not be the final. In fact, you will only know the actual shipping cost when your package arrives at the warehouse in China.
In cases where shipping costs are calculated based on volume and not weight, buyers who are confident of assembling their own furniture can request for an uninstalled piece to save money.
Through the same chat function, you can also request for wrapping treatments such as additional bubble-wrap, wooden crates, or "fragile" stickers to give that mirror its best chance of a safe voyage. Those who are ordering in bulk can also compare prices between Cainiao, Taobao's default forwarder, with third party alternatives that typically cost less.
Arrival
With that said, do not panic when items do not make it to your doorstep in one piece. If the seller has a refund policy, which is more common among reputable stores, there is hope yet. Otherwise, you can engage a handyman for minor repairs.
As these additional fees could offset your cost savings, you might want to take them into account when budgeting. The last thing you want is to have endured getting lost in translation for naught.
Even if your purchases need no salvaging, a handyman's services could still be helpful. It's worth mentioning that assembling furniture and fixtures from Taobao is a real undertaking –  even for those who can read Chinese instructions. So if you can't follow an IKEA manual if your life depended on it, you know who to call.