What made this former teacher go into the business of customising mechanical keyboards?
In this week's instalment of Creative Capital, meet Caleb Chandra who quit his stable job to start Monokei, an input device outfit which is going on five years strong.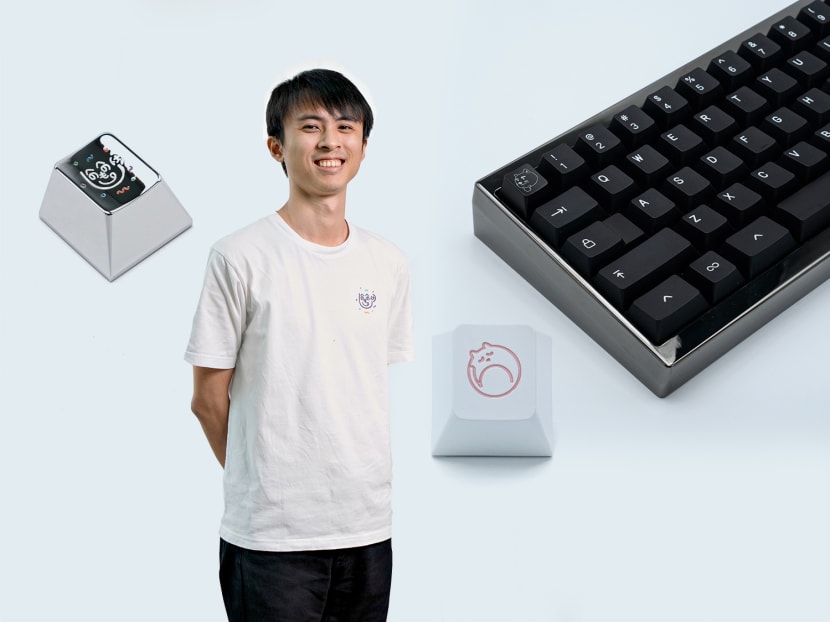 We all have passions, but it takes courage and confidence to turn our hobbies and extracurricular pursuits into careers. Caleb Chandra had a stable job as a teacher, but five years ago, he packed up his textbooks and launched Monokei, a business that designs and sells mechanical keyboards.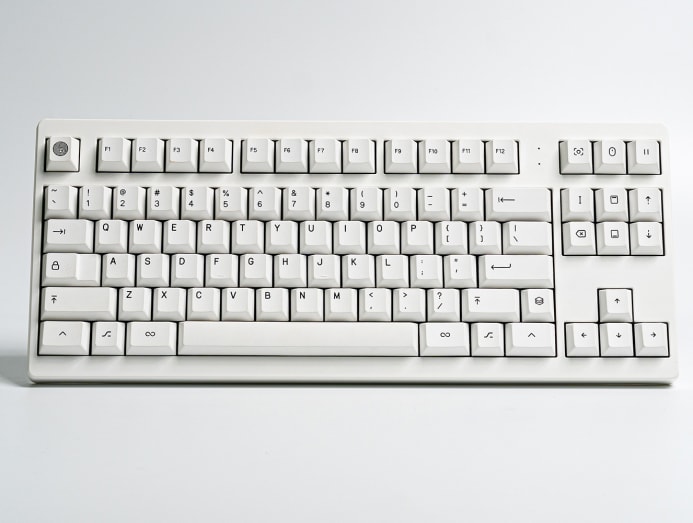 HOW DID YOU GO FROM WORKING AT THE MINISTRY OF EDUCATION (MOE) TO BEING A CUSTOM MECHANICAL KEYBOARD ENTREPRENEUR? 
Like all good things, I fell into it. I remember seeing a mechanical keyboard as part of desk setup on some social media website. I was fascinated with the different types of layouts, designs and styles I could experiment with, and once I bought my first keyboard, there was no turning back.
I became fascinated with the idea that a simple input device could come in so many designs, layouts and feel. You can purchase a mechanical keyboard off the shelf these days, but back then, many of us had to hunt for one. I even took a detour during my honeymoon to look for specific keyboards that were only available in a very specific store on very specific streets in Taiwan and South Korea.
I also met many like-minded designers online and realised I could bring their ideas to life and pay the bills at the same time. After a few years of trial and error, I decided to make the jump to entrepreneurship.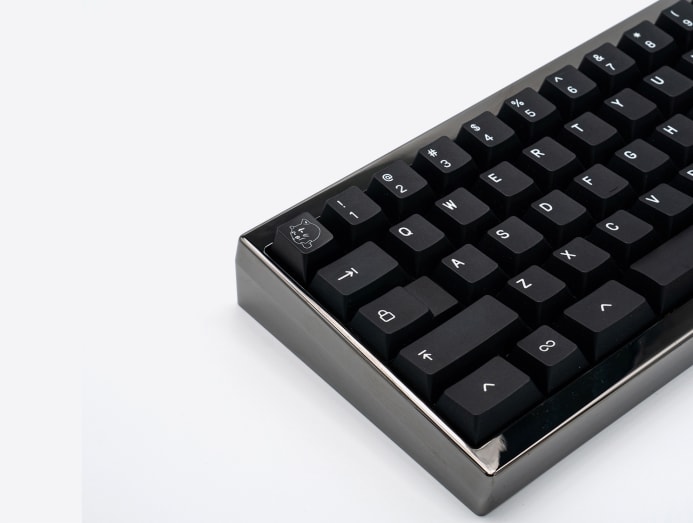 JUDGING BY YOUR LINKEDLN TIMELINE, YOU STARTED MONOKEI EIGHT MONTHS BEFORE QUITTING YOUR JOB AT MOE TO FOCUS ON THE BUSINESS. WHAT WERE YOU TESTING IN THOSE FIRST EIGHT MONTHS? 
We actually started MONOKEI in late 2017, when I took no pay leave to do my Master of Arts in Literary Studies. I needed to pay the bills, but it was also an opportunity to explore design which was completely different from what I was studying.
I took a break in 2019, but the itch to design and create came back was too great. I realised then that teaching wasn't what I wanted to do anymore, so I quit in the midst of circuit breaker to restart Monokei, this time as a full-time commitment because sometimes, you just need to take risks.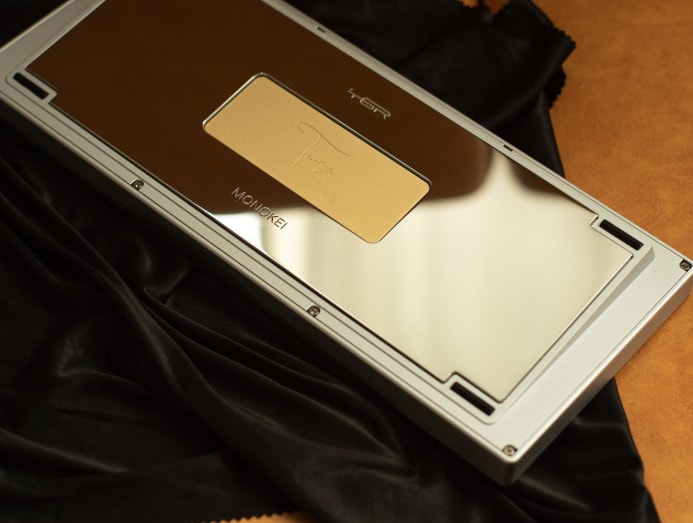 HOW DID YOUR FAMILY REACT TO THE CAREER CHANGE? 
They did not react well! I came over from Malaysia to teach in Singapore, and teaching is often considered an iron rice bowl in both countries. My parents tried to dissuade me, but I knew I had to try something new, something different, something that would leave a mark.
HOW BIG IS THE MECHANICAL KEYBOARD MARKET? AND WHO ARE THE MAIN CUSTOMERS? IS IT WRONG TO ASSUME THAT IT IS MOSTLY GAMERS AND ENGINEERS? 
The mechanical keyboard market has grown tremendously since the pandemic started. What used to be realm of keyboard enthusiasts is now the playground for anyone with the desire to change their work or home setup. Friends tend to think that we are selling gaming peripherals, but it tends not the be the case.
Many of our customers are creatives, writers, musicians and folks who enjoy aesthetically pleasing designs on their desks. The mechanical keyboard market has now expanded to include people from all walks of life, from accountants to engineers and graphic designers and many more. The explosion in creativity in terms of design and product offers has been amazing.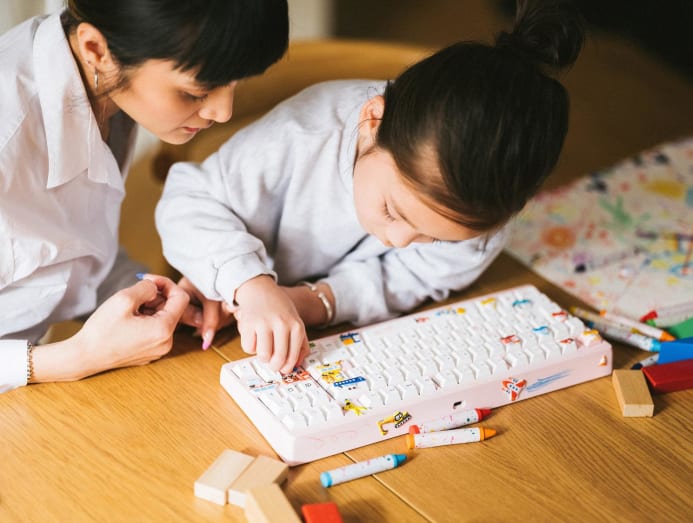 HOW IMPORTANT IS THE ABILITY FOR CUSTOMERS TO BE ABLE TO CUSTOMISE THE KEYBOARDS AS OPPOSED TO BUYING SOMETHING PRE-DESIGNED? 
This is an interesting question, because we're actually selling both types of keyboards at the moment, both keyboard kits and our latest offering, a pre-built called the Monokei Standard.
Customisation is the core of the mechanical keyboard scene, and folks these days love to tailor every part of the experience, from keycaps to switches and other peripherals that appear on their desks. That's why companies, including ours, also offer some customisation options in our prebuilt keyboards, because customers love the chance to change things up according to their fancy.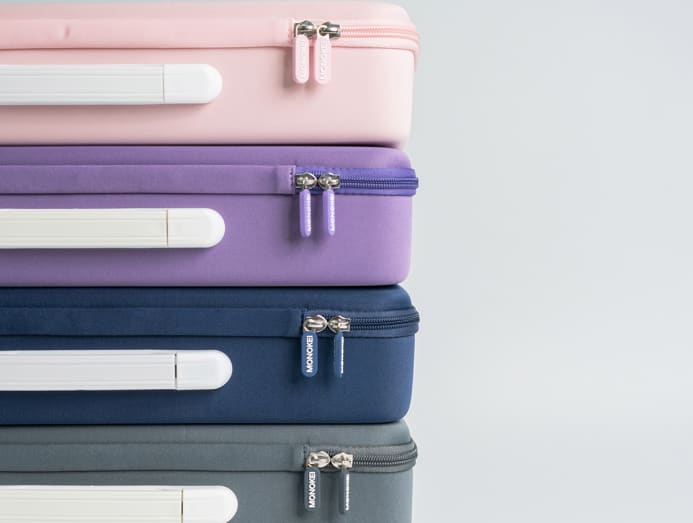 ONE OF THE FEW BRAND NAMES I KNOW IN THIS SPACE –AS SOMEONE WHO IS NOT A KEYBOARD EXPERT – IS KEYCHRON. HOW DO YOUR KEYBOARDS DIFFER AND HOW ARE THEY POTENTIALLY BETTER? 
Ours looks better, feel better and last longer. It's not just about specs, but the user experience is key. From packaging to the design of our fonts and icons on the keycaps, Monokei keyboards are known for our attention to detail, which can be ignored by other companies targeting the mass market. We feel that our experience creating boutique custom keyboard kits helps us to deliver the same grade experience for our prebuilt keyboards.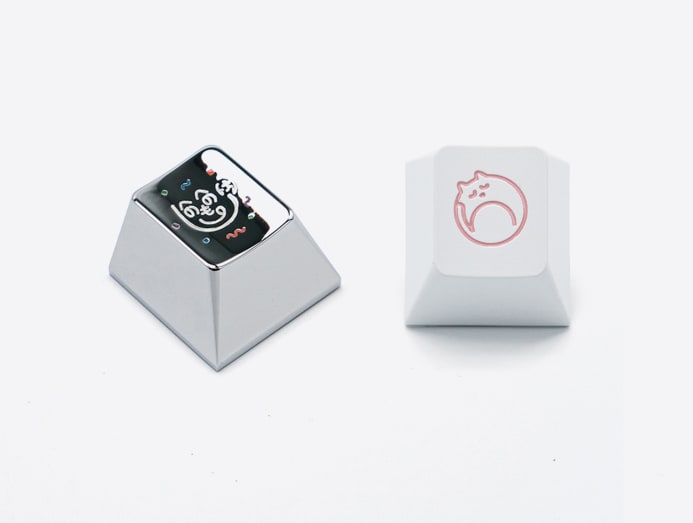 HOW CAN A LAYPERSON IMMEDIATELY DETERMINE A GOOD MECHANICAL KEYBOARD FROM A NOT SO GOOD ONE? 
I don't think there's a way to immediately determine a good mechanical keyboard from a not so good one. It's a little bit like cars – one can look extremely good from the outside but perform terribly on the road.
One of the most fascinating aspects of mechanical keyboards is the chance to continuously tweak, experiment and optimise in order to create the typing experience you enjoy. Sometimes it's not about good or bad, but personal preference. 
I AM AMAZED THAT SOME INDIVIDUAL KEYCAPS SELL FOR AS MUCH AS S$80. ARE PEOPLE BUYING THESE SPECIAL KEYCAPS ACTUALLY USING THEM OR JUST COLLECTING?
In some ways, specialty keycaps are miniature art pieces. The consumption of art is in its enjoyment and not its economic value.
Many collectors will tell you that the art of pursuing an elusive keycap is akin to searching for pieces of artwork at an auction. The process of searching and finding can be more rewarding than owning one.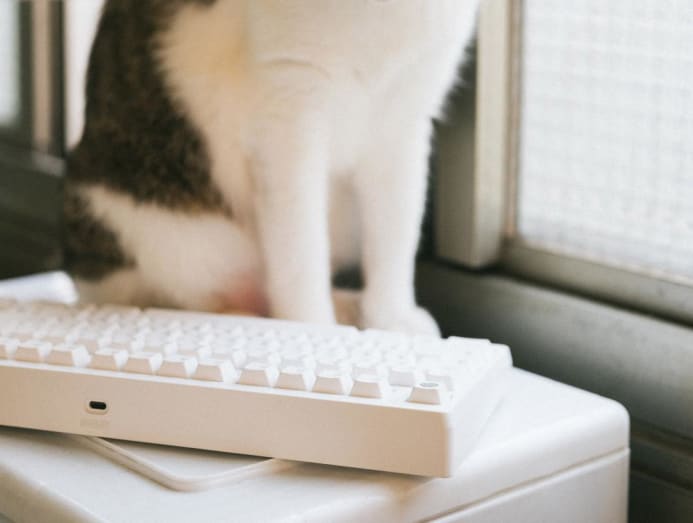 YOU GUYS ALSO DO COLLABS WITH BRANDS FOR SPECIAL KEYCAPS. CAN YOU TELL ME ABOUT THIS?
We're always open to collaboration, because we feel that we can highlight and portray a brand's unique qualities through a keycap or a keyboard. For most of our collaborations, the discussion often starts with some designs or styles from the brands.
The best way to stay fresh, therefore, is to constantly work with people within and outside of the mechanical keyboard scene. Our favourite collaborations tend to stem from folks who are not as familiar with custom mechanical keyboards, because they help us to see our own designs in a new light. And also, because it's fun! 
IS YOUR MARKET LOCAL AT PRESENT OR MORE GLOBAL? 
Our market is global – we have fans from all over the world. The support from the local scene has been tremendous as well, and we feel extremely grateful to folks both locally and globally who have supported us and continue to do so in all our projects. 
HOW BIG IS YOUR TEAM AND DO YOU GET INVOLVED WITH EVERYTHING?
Our team is compact. We have eight, with the team split between KL and Singapore. My job title at Monokei is chief janitor, and I live up to that title daily by filling in the gaps, from packing orders, to giving input on design and marketing to cleaning up the office.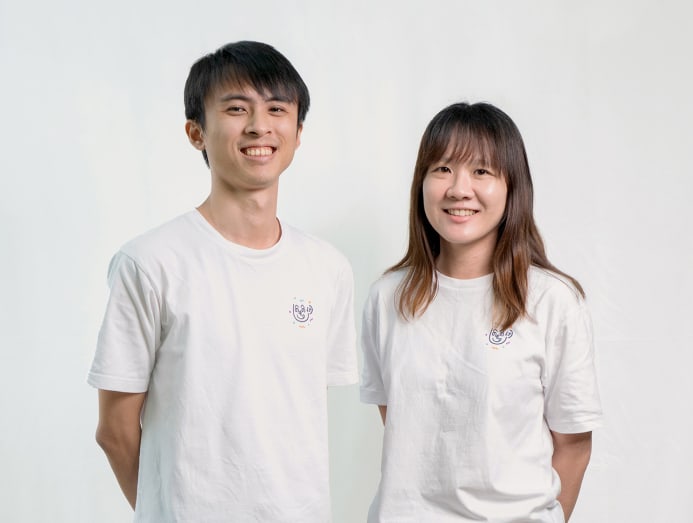 WHAT DO YOU WISH YOU KNEW ABOUT RUNNING A BUSINESS WHEN YOU STARTED IT FIVE YEARS AGO? 
If I knew that running a business could be so fun, I would have left teaching a long time ago!
WHAT HAS BEEN THE BEST THING THAT HAS HAPPENED TO YOU AND MONOKEI OVER THE LAST FIVE YEARS? 
The best thing that has happened to me and my wife Kerri is the birth of our daughter, so that kind of counts as the best thing for Monokei. There isn't one best thing. Being able to wake up every day and try out new ideas, plug in gaps, see designs come to life is one of the best things for everyone at Monokei. 
WHAT IS THE DREAM FOR MONOKEI OVER THE NEXT FEW YEARS? 
The dream is to continue to make good things, which we are right now, for everyone, which we're not that good at doing yet.  At Monokei, we want to make good things, which for now means mechanical keyboards, but we believe that input devices are the link between the physical and digital world and has the potential for a softer human touch. 
WHO AND WHAT PERSONALLY INSPIRE YOU? 
I can't pick one! There's my wife, for her incredible dedication to both family and work; my parents, whose faith in the midst of trials kept us all going; Clayton Christensen, for his inspiration about disruptive innovation; Ted Chang, for his stories about the human condition; and lastly, Micah, for living humbly and justly.