6 beauty brands that give back by saving animals, fighting breast cancer and more
More brands in the beauty and wellness industries are contributing to society through initiatives and projects that support a variety of social causes.
An increasing number of beauty and wellness companies are realising that the informed and socially conscious consumer of today wants more than just effective products and services. They want a brand that demonstrates its support for important causes and who is committed to making the world a better place.
"The reason why it's so important is because consumers are intelligent and involved – they want to know what's happening in the world," said Erato Shen, Chantecaille's general manager of Taiwan and Singapore. The skincare and beauty brand has been focused on environmental philanthropy for the past 20 years.
"Every single spend is shaping the world in a different way. And a company shouldn't be a company only, from our perspective, it's also a platform for information, support, and change."
Every single spend is shaping the world in a different way. And a company shouldn't be a company only, from our perspective, it's also a platform for information, support, and change. – Chantecaille
For French beauty house Guerlain, giving back to nature is essential. "Guerlain serves two types of customers: Its clients, in the traditional sense of the term; and nature. All Guerlain products borrow from nature. It is therefore a necessity for the house to give back to nature for what it has given: That is stated in our raison d'etre," said Helene Valade, the environmental development director of the LMVH Group, in Guerlain's 2021-2022 sustainable development report.
For homegrown beauty brand RE:ERTH, sustainable living is at the heart of its business, and the brand is built on the purpose of improving, healing or protecting the environment. "We believe in the power of the collective, and have taken steps to collaborate with like-minded organisations and individuals that are driving positive change," said the company's chief operating officer, Toh Ziling.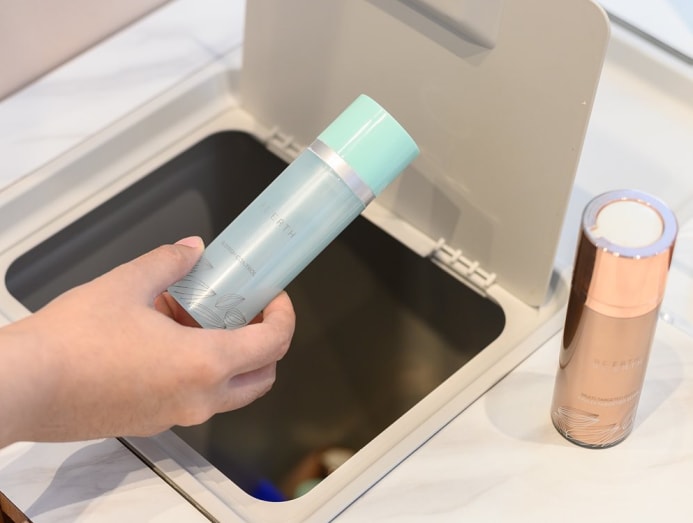 In the wellness arena, Kathy Gabriel, co-founder and lead therapist of Soma Haus said that "part of being well is doing well".
"When we feel good in our bodies and minds, we are also more resourced in ourselves to be able to give back to others," she said.
The company offers wellness treatments with its Sliding Scale Program, a unique tiered pricing that includes Supported (50 per cent off treatments and services) and Subsidised Tiers (15 per cent off treatments and services) for those who qualify. It also contributes 1 per cent of its revenue towards this program.
Gabriel added: "We want to encourage people to take care of themselves better which will naturally lead to them having the means to have some impact outside of themselves; be it a loved one, colleague or stranger."
So when you next purchase a beauty product or wellness service, you may want to find out how the brand you're paying for is doing its part to give back to society. These companies are walking the talk:  
CHANTECAILLE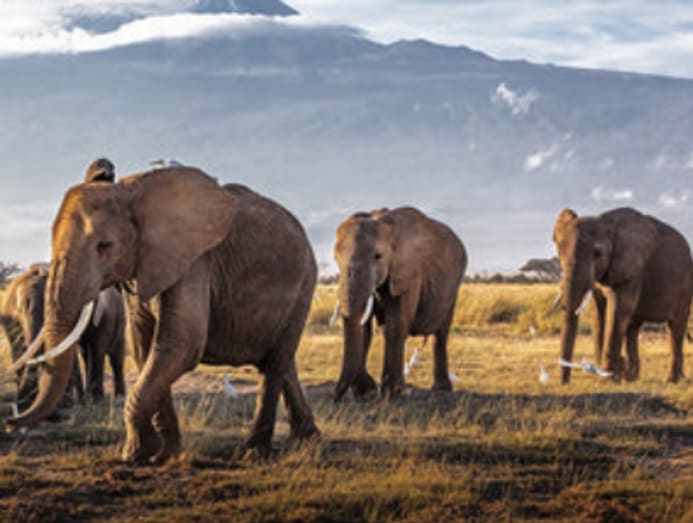 Since 2006, Chantecaille has joined forces with partners around the world to support the conservation of nature. The brand has since launched 29 philanthropy collections and donated more than USD$3 million (S$4.05 million) on behalf of coral reefs, wolves, gorillas, elephants, bees, pangolins and more, with products that fund charities that are working to protect endangered species and spaces. "We are really wild about nature and hope to use beauty to create an impact and change the world," said Shen.
Learn more here.
CLARINS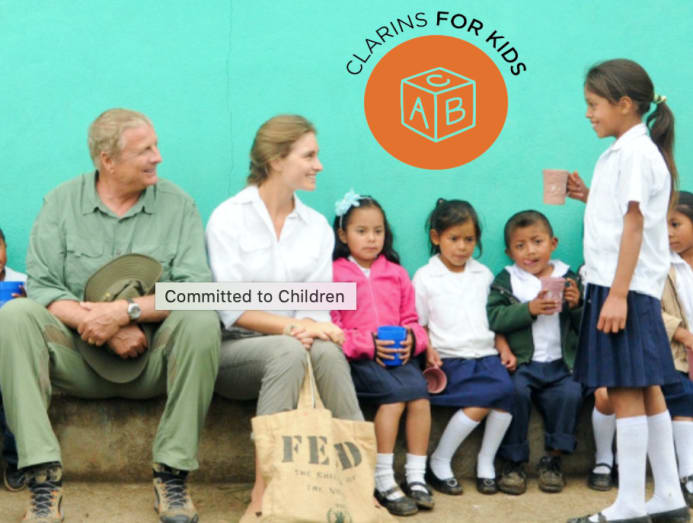 The French brand has a two-pronged approach dedicated to taking care of people and the planet. The company supports a host of initiatives such as the Clarins Award for Children's Rights, FEED to provide meals to children and help them receive an education, partnering PUR Projet to plant trees, along with sustainable farming and working with Plastic Odyssey to reduce plastic pollution in the ocean.
Founder Jacques Courtin-Clarins also established Fondation Arthritis more than 30 years ago to fund research in the field of chronic inflammatory rheumatic diseases.
Learn more here.
For the past three decades, Estee Lauder Companies' Breast Cancer Campaign has been helping to create a world that is free from breast cancer.
Founded in 1992 by the late Evelyn H Lauder with the launch of the iconic Pink Ribbon, the Campaign and The Estee Lauder Companies Charitable Foundation (ELC) have funded more than USD$108 million for global research, education and medical services.
In Singapore, ELC has partnered with the Breast Cancer Foundation and Singapore General Hospital to help advance research, treatment, diagnosis and support to the community. "Although we have made great progress in the detection and treatment of breast cancer, our cause is far from over. This year, as we honour the 30th anniversary of The Estee Lauder Companies' Breast Cancer Campaign, we aim to continue rallying people to join us in spreading awareness and finding a cure," said Margaret Chooi, Managing Director, Singapore Affiliate, The Estee Lauder Cosmetics Pte Ltd.
Learn more here.
GUERLAIN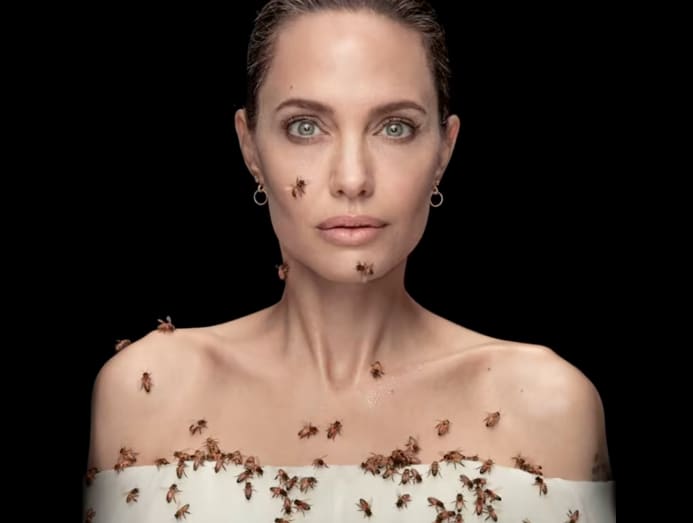 Fifteen years ago, Guerlain committed to a responsible strategy and its priorities are to preserve biodiversity, innovate sustainably, act for the climate and create a positive social impact.
The brand is focused on protecting bees with its Guerlain for Bees Conservation Programme, which includes partnerships and initiatives such as the all-female beekeeping entrepreneurship programme in partnership with UNESCO called Women for Bees.
In 2021, the fundraising campaign held for "World Bee Day" raised €$1 million (S$1.43 million). In the same year, it established a partnership with the Union for Ethical BioTrade. In 2022, Guerlain has also became the pilot company at LVMH to quantify and reduce the impact of its advertising campaigns in terms of greenhouse gas emissions.
Learn more here.
RE:ERTH
The skincare brand practises sustainable farming of its exclusive ingredients while ensuring equitable pay for farmers and preservation of the land. From 2021, it has been supporting small, independent rice farmers in the Tottori prefecture of Japan.
"We're committed to sustainable farming and raising awareness and rewarding recycling efforts, and beyond recycling, we will continue to work with more partners to reduce our carbon footprint and implement sustainable practices, to make a positive impact," stated Toh.
The brand has also partnered with retailers to accept all beauty waste plastic packaging and bottles (except PET), collecting more than 10,000 plastic skincare bottles. The company's local sustainability partner, Environmental Solutions Asia, are the first in Singapore, and one out of 15 globally, to receive the International Sustainability and Carbon Certification.
Learn more here.
SOMA HAUS
This local wellness company offers a range of treatments such as craniosacral therapy, massages and even counselling and coaching services. Not only has it committed one per cent of its revenue to its Sliding Scale Program (tiered pricing of services and treatments), it also introduced Holiday Promotions where S$20 for each bundle purchased was contributed to the program.
The company has reached out to a few communities that may benefit from being part of the program and plans to continue to support social causes that revolve around health and the sliding scale. Said Gabriel: "As the concept is fairly new, we will continue with our education around access to healthcare and accumulative degrees of societal privilege within the community."
Learn more here.