Ex-DJ and 'gem whisperer' Maddy Barber on how to start a jewellery collection you'll love forever
What should you be looking out for when buying fine jewellery? Your personal enjoyment is key, says the founder of Madly Gems, among her other tips for collectors.
Want to know how to build a collection of jewels that you'll love and continue to wear for years and years to come? Take your cue from Maddy Barber.
The jewellery expert and founder of Madly Gems has a highly varied jewellery collection herself, filled with – unsurprisingly – gems in just about every hue.
"My very first purchase in my twenties was a pale blue aquamarine, which was what I could afford then, and I had it set into a ring. It's only decades later when I had the earning power and knowledge that I starting adding the heavyweights I've always desired, like sapphires, emeralds, tourmalines and spinels, to my collection," said the coloured gems aficionado (who describes herself as a "gem whisperer" on her Instagram account).
Whether you love colour, like her, or not, isn't an issue – your collection should be unique to you, she said, and something you grow gradually as you learn more about appreciating and buying jewels. "Collecting is a process and patience pays off," Barber pointed out.
START "SMALL"
Before you can start a collection, the first thing you need to be clear about is your budget. Barber stressed that one should always know what she can spend and be realistic about the jewellery she can get for the sum.
"Always start small and build from there. So you may not yet be able to afford or have the confidence to splurge on that dream sapphire or emerald ring at the moment. Slowly work your way up; start small as there is always the top 0.1 per cent of jewels at every price point," she advised.
Don't compromise on quality, however, even if you can't exactly splash out on the biggest jewels. "As with anything of varying grades, features (and rarity), the price range is as broad as it is long. Buy the best that you can afford, because they all go up in price eventually! Gemstones are finite resources after all and humans will always desire them," added Barber.
PLACE QUALITY OVER QUANTITY
No woman would say no to more jewellery but a smart collector knows that it's wiser to prize quality over quantity. "It's easy to get obsessed with gemstones and jewellery and just want more. I know many who, once they've acquired a beautiful, quality piece, start looking for 'cheaper' alternatives to fuel their need to possess more," pointed out Barber.
"Don't forget that these small amounts add up over time. Truth be told, the more you collect, the more educated you should become and your taste will also become more refined. If you sacrifice quality for quantity from the outset, chances are you'll end up with a collection of many unimpressive pieces that you may have deemed a bargain at the time of purchase, but are unlikely to give you the same satisfaction and joy of owning and wearing beautiful, quality jewels," she explained.
Remember, too, that a truly exquisite piece only gets more rare and valuable over time.
Slowly work your way up; start small as there is always the top 0.1 per cent of jewels at every price point.
FOLLOW YOUR HEART
Everyone has their own personal style, and this, of course, influences one's tastes in jewellery. If you already love and enjoy wearing accessories, you'd likely be clear about the type of jewellery designs you like.
"Even if one is new to jewellery, we all know what we like or don't like, once presented with a host of options. No one should tell you otherwise!" said Barber.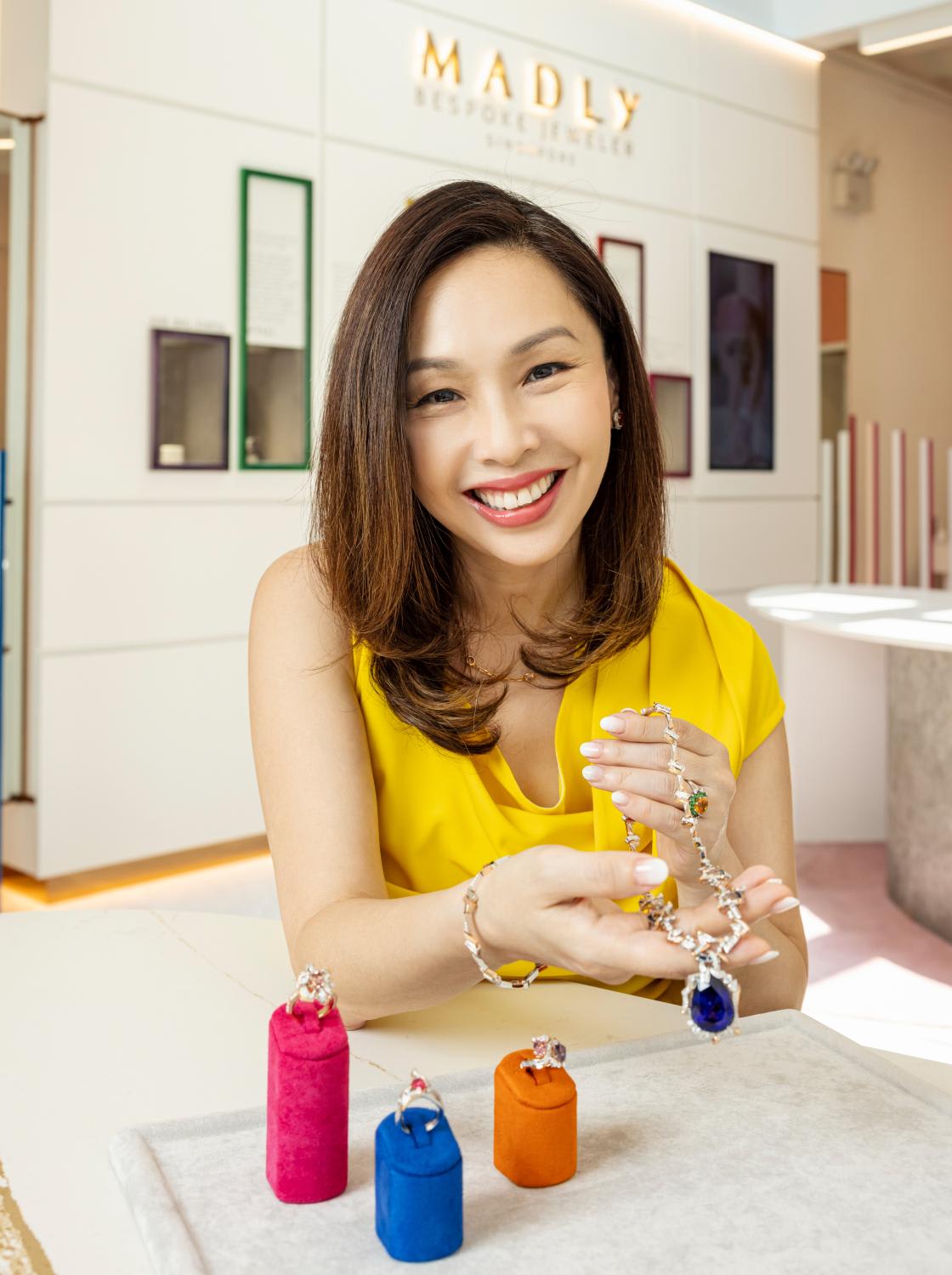 For those who are just starting a fine jewellery collection and are still figuring out their preferences, however, she suggests exploring pieces with gems that are in their favourite colour or designs that gel with their personal style.
"Don't mind other people's opinions when it comes to something as personal as jewellery. Start with something that matches your style – one you'd enjoy and feel good wearing because then you'd wear it often, getting more mileage and joy from it. A 'great buy' isn't so much about what you paid for it," she added.
Many people may think that qualities such as timelessness, wearability, versatility and resell-ability are factors to consider when choosing a piece to add to their collection. That's not wrong, if these happen to be important to the practical side of you. In truth, there really are no hard and fast rules here – you make your own rules.
Barber acknowledged that the best decisions are made with a balance of both the head and heart. "That said, because jewellery is an expression of art, poetry and romance and such, the heart plays or should play a much bigger role here. Just think back on an occasion when you came across a piece that you know is rare, valuable or a bargain, yet you passed on it because you just didn't 'feel it'? That's the heart speaking," she said.
TAKE YOUR TIME TO DECIDE
"If there's a certain gem colour you prefer, know that you can start your research online. Ultimately though, gemstones are best seen in person, against your skin tone, because what may look good on another may not look as good on you, and vice versa," Barber advised.
Don't be hesitant about asking to see a variety and to try them on – this is the only way to find out what suits you and what you like.
Love at first sight will happen while you're jewellery-shopping, but don't rush or make an impulse purchase that you aren't completely sure about, or else you might end up making an expensive mistake. Sometimes, sitting on making a purchase for a bit can help in the decision process – if you find yourself still thinking about a particular piece you're interested in after some time, you know that you can seriously think about making it yours.
EXPLORE NEW STYLES
It's not unusual to find yourself buying pieces that are quite similar, since many of us tend to stay close to a certain style that we like. However, if variety is something you find yourself desiring at some point in your jewellery-buying journey, it's time to venture into new territory.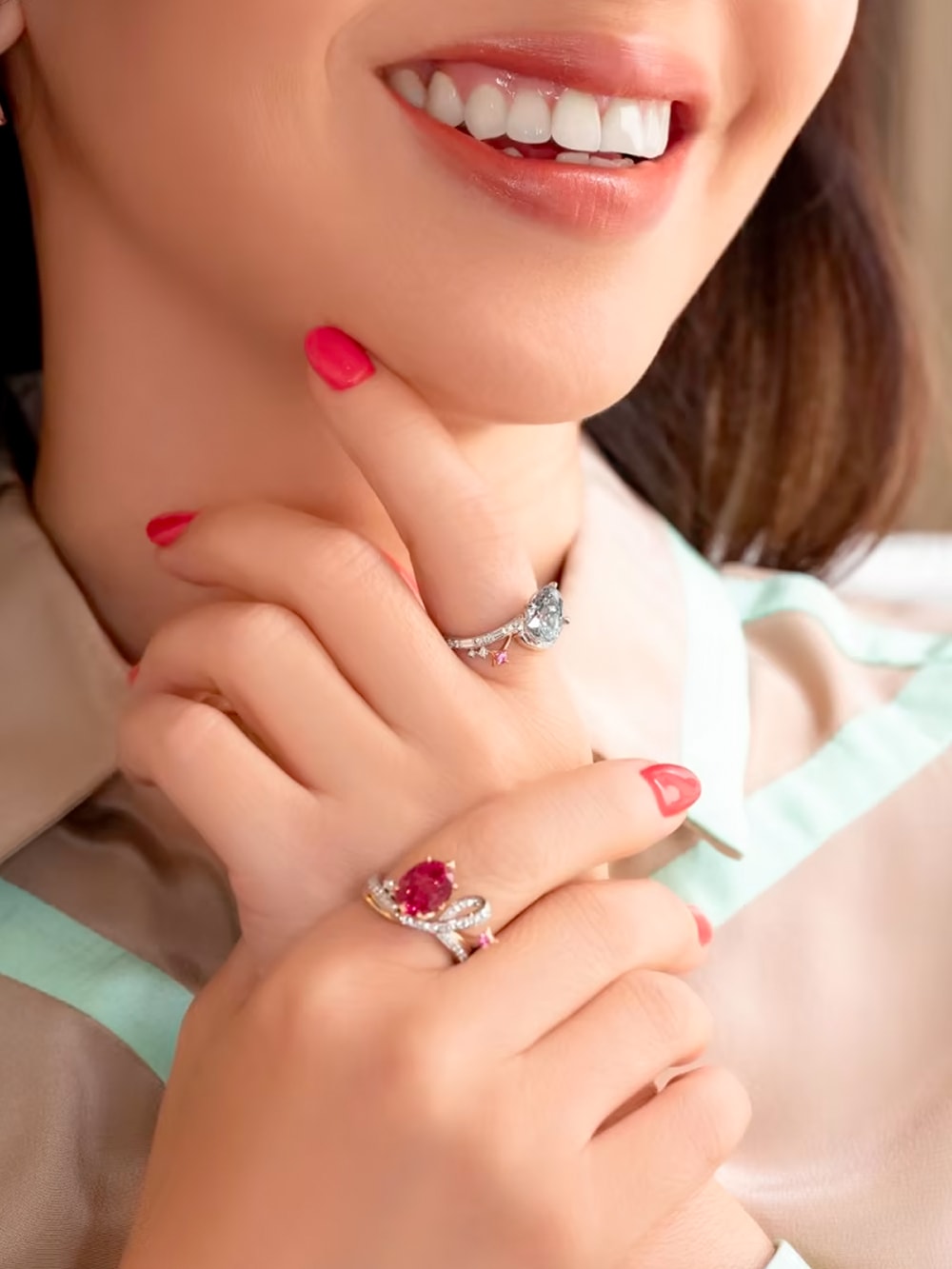 "It's natural that most people start with something more classic; something they are comfortable wearing daily before moving into a more adventurous or statement piece. But, trying something new does not necessarily mean having to veer too far off your comfort zone," she said.
For example, if you find yourself buying diamond jewellery repeatedly, why not try looking at pieces with coloured stones for your next acquisition? Or, if you've been sticking to dainty designs, try a mid-sized piece next.
With so many types of jewellery out there, you don't need to spend a lot when experimenting with styles that you're new to. But if you can splurge a little and have something specific in mind, try a custom design created just for you.
"What we often do for our clients is, once we have a deeper understanding of their style and preferences, we can then create something that differs from their previous pieces but stem from those familiar design sensibilities, such that it'll still be a reflection of who they are, and an expression of a different facet or side to them," shared Barber. You never know, you might just like this new side of you.