The sisters behind GenK Jewelry are on a mission to make jade modern, feminine and fashionable again
GenK Jewelry's Genevie and Kayde Yeo are winning over young women with their contemporary jewellery designs that have successfully shaken off the traditional image people tend to have of the precious stone.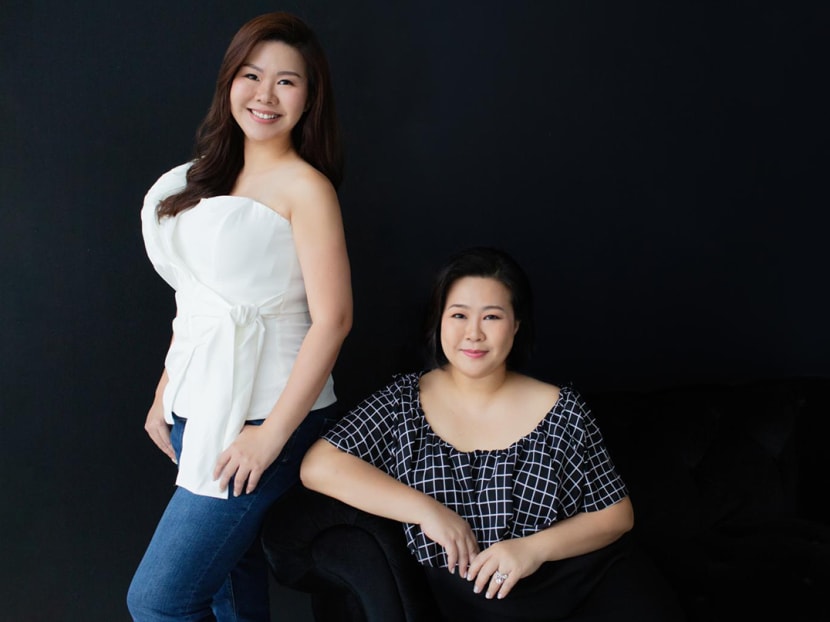 When it comes to precious stones used for jewellery making, there's nothing quite like jade. We aren't just referring to its unique look and hue (did you know it comes in many colours beside green?), it's also about how its inextricable link with Chinese culture and the traditional styles of jewellery that it is associated with have created such a fixed notion of how jade jewellery should look like in our minds.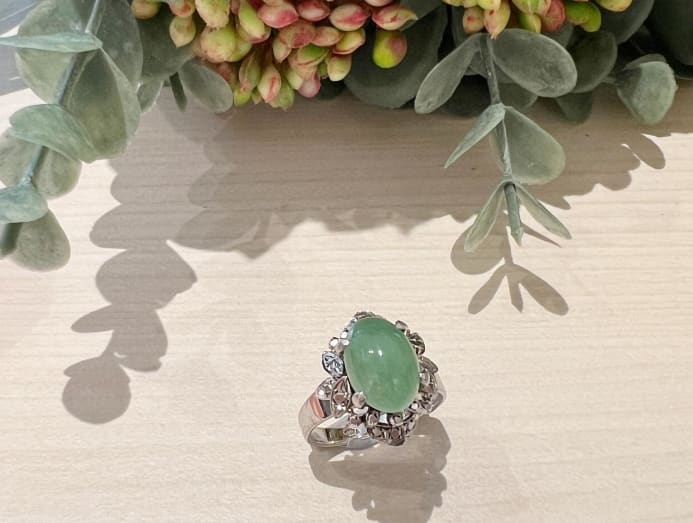 Can jade be fashionable and modern-looking? Absolutely, if you ask the women behind GenK Jewelry, a Singapore brand that made the stone the focal point of its creations since it began in 2014.
For sisters Genevie and Kayde Yeo (founder and chief designer, respectively), it was a pair of matching jade rings passed down to them by their mother that started their love affair with the stone and, for the former, the idea to start a jewellery business centred on it.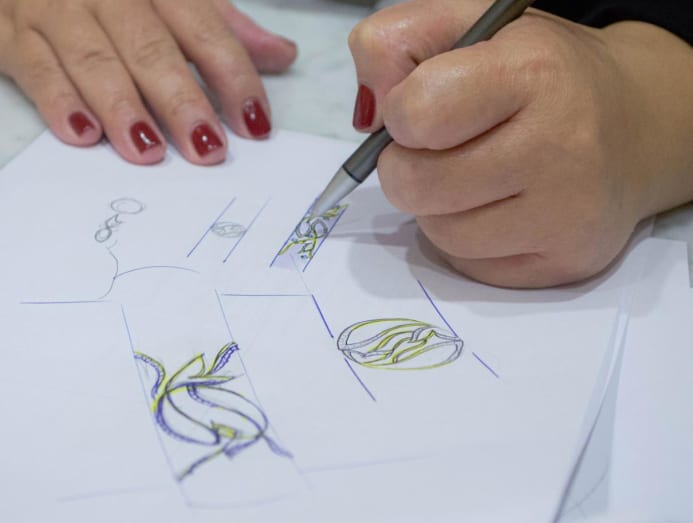 While they have an appreciation for both the traditional and contemporary sides of jade, they acknowledged that the stone did have a reputation of being "old-fashioned". But with quite a number of other jewellers already on the same journey, jade today is no longer seen as something just worn by grandmothers, but instead as a stone that can be used in refreshing ways to produce modern jewellery.
"Historically, jade has always been viewed as a calming stone, and it is even considered to be an 'imperial gem' worn exclusively by emperors. Jade is also often worn by older Chinese women, as it was believed that the stone can provide protection against harm," explained Genevie.
"However, over the past decade, there has been more emphasis on modern jade and the precious stone has been well received by younger generations."
BREATHING NEW LIFE INTO JADE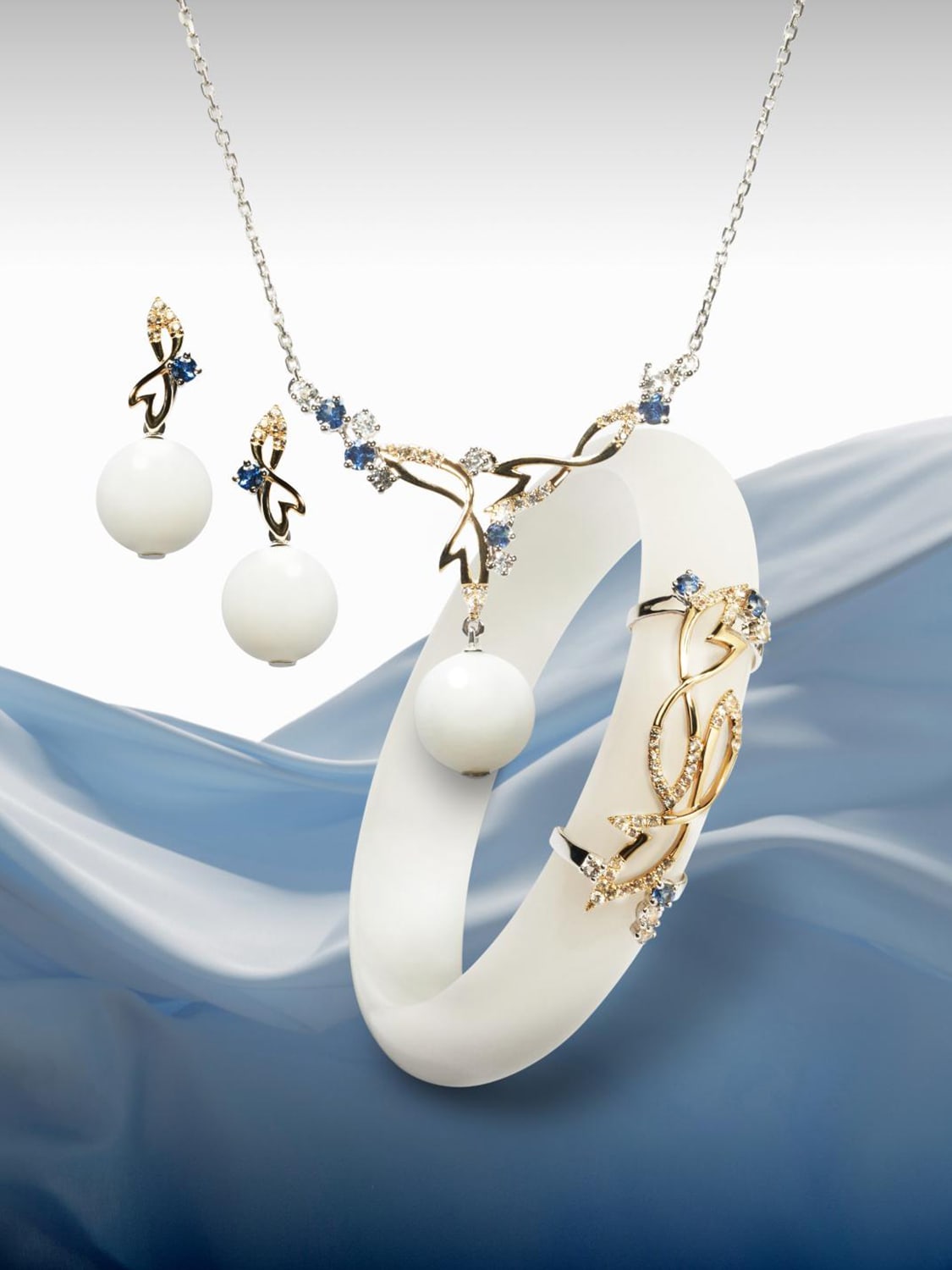 GenK Jewelry veers toward a feminine style that incorporates plenty of floral and other nature-inspired motifs. At the same time, there are occasional bold designs featuring graphic elements that give the stone a surprisingly edgy appeal.
"We aim to bridge the gap between heritage and modernity, and to create an elegant symbiosis between the past and present. We like to utilise whimsical arrangements and modern silhouettes in brilliant metals, and embellish our jewellery with semi-precious gemstones that intermingle in dazzling blends of colours," said Genevie, about the signature style of the brand.
The result has been an interesting, unexpected fusion of jade with precious gold and gemstones in an array of hues.
"We have been in the business for eight years now, and seen a significant growth in interest for jade among the younger crowd. From our experience, our customers, primarily women in their 20s to 50s, love designs with flora and fauna, and butterfly motifs have become popular too," she shared.
"The feedback that we have received from our customers is that they feel like they have entered into an enchanted garden when they wear our pieces."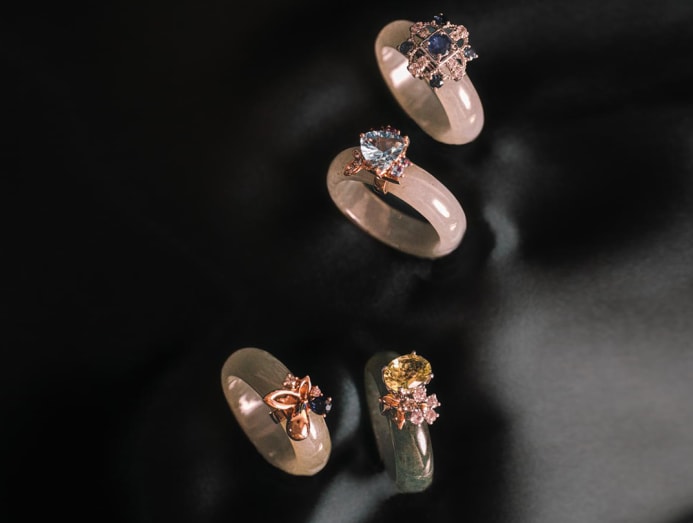 According to Genevie, there are certain design challenges when it comes to working with jade as a base material.
"Jade does not scintillate, which means it does not have a natural sparkle like diamonds do. We take this into account when designing our pieces, making sure that our creations accentuate the various features of the jade stone. With that being said, the selection of gemstones and shades of gold or silver used to complement our jade designs becomes extremely crucial to create pieces that are pleasing to the eye," she explained.

Those who are not a fan of green may also be surprised and pleased to learn that jade actually comes in many other hues. "There are seven basic colours, and within these, there is a wide range of shades. We prefer to use softer hues such as white, light green and lavender, as they are very popular among our customers looking for wedding jewellery," she continued.
UNDERSTANDING THE PRECIOUS MATERIAL
Customers who are unfamiliar with the material may not know that jade will bear visible marks of green veins, natural white "clouds" or, at times, brown or yellow spots, which are all natural composites.
"As such, it's also a challenge working around its natural colour and texture. While some may think that these are non-desirable traits of jade, we often educate and emphasise to customers that these traits are what makes jade unique, especially when it is not processed with artificial colours or treatments," said Genevie.
GenK Jewelry procures Type A jade, which refers to jade stones that have not been put through any artificial treatment, except surface waxing. The brand makes it a point to work only with trustworthy, reputable suppliers that have been strictly evaluated to ensure that they fulfil the brand's key requirements.
Doing so also serves to ensure ethical sourcing, as well as the consistency of the brand's products in terms of stone quality. "We make sure that our suppliers are adhering to ethical standards by visiting their premises on a periodic basis to inspect their sourcing process and gemstone preparation," she shared.
A PARTNERSHIP THAT'S MEANT TO BE
Besides their love for jade, the sisters also shared an interest in jewellery-making. Kayde is professionally trained in jewellery design and had once worked with many jewellery houses here, including Soo Kee Jewelry, La Putri and Facets Singapore.
GenK, however, was first started by Genevie, who came from an accounting background. "I started making jewellery as a hobby with the skills I picked up from Kayde, and I loved it so much that I continued making jade pieces even though I was holding a full-time job in Apple at that time. I then started to bring my creations out to local craft bazaars like Public Garden, where I slowly built a following," revealed Genevie.
The excitement of entrepreneurship and her passion for jewellery (and not forgetting an evident potential for profitability) eventually lured her away from her cushy job and into focusing full time on her brand, for which she eventually opened a retail space. According to the sisters, GenK has seen a 40 per cent year-on-year growth since the business' inception, a figure that's nothing short of impressive.
"In the beginning, I was personally running many aspects of the company, including sales, marketing, logistics, inventory and finance. As the company grew, I realised this was unsustainable as I was stretched too thin, so I decided to bring Kayde on board in 2020. It was a natural choice since she has the necessary experience. Kayde has since taken a leading role in the design and sales front, while I now focus on marketing and the overall management of the company," said Genevie. The sisters now also have the support of a small team of staff, who they fully appreciate for their dedication to upholding their high standard of service.
Working together as siblings has brought more joys than difficulties, as the sisters are very connected. "Most times, I don't have to verbalise what I'm trying to say for Kayde to understand where my intentions are coming from. While there may be some disagreements between us from time to time, we don't bear any grudges at the end of the day. When we are both working towards a common goal, we will always find a way to resolve any conflict that may arise," said Genevie, referring to their mutual passion in building the brand.