How to age-proof your neck and decolletage: Skincare tips to delay the first signs of ageing
Show your neck some love with a good regimen and the right products so it won't betray your age. Here's how.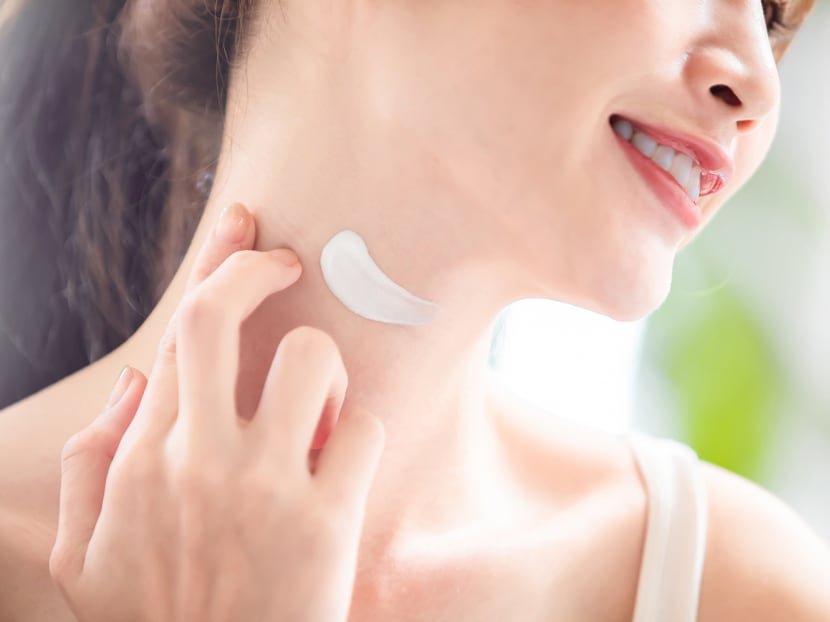 You've religiously slathered on moisturisers and serums and put on masks to ensure your face retains its youthful radiance. But do you stop at the jawline and neglect to shower your neck with the same TLC?
Erato Shen, Chantecaille's general manager for Taiwan and Singapore, advised starting a good skincare regimen for our necks in our 20s. "The skin on the neck and decolletage (the shoulder and chest area just below the neck) is thinner and more delicate than that of the face. It also has fewer oil glands, making it more prone to dryness and wrinkles," she explained.
Without proper care over time, the skin at the neck will start to show signs of ageing. "As we age, the skin on the neck becomes thinner and loses elasticity, resulting in sagging and wrinkles," she explained.
Aside from proper skincare, it is also important avoid habits that can accelerate the signs of ageing on the neck, such as excessive sun exposure, smoking and having an unhealthy diet. Even the constant straining of the neck to look at phones or computers can cause "tech neck", which is the appearance of fine lines and wrinkles on the neck so it's advisable to take breaks from technology when you can.
"Additionally, it is important to avoid tugging or pulling at the skin on the neck, as this can cause damage and contribute to sagging," added Shen. The daily application of sunscreen, as well as regular gentle exfoliation and a nourishing mask can also help to keep the skin supple and smooth.
The skin on the neck and decolletage is thinner and more delicate than that of the face. It also has fewer oil glands, making it more prone to dryness and wrinkles.
What skincare products should we invest in for a youthful neck? While you can use the same moisturiser that you use for the face, Shen recommended using a product that is specially formulated for the neck and decolletage.
"This is because the skin on the neck and decolletage has unique needs, such as increased hydration and firmness, and requires specific ingredients to address these concerns," she said. Products that have been specifically developed to care for the neck can effectively help with lifting and tightening loose ageing skin, slimming the neck and helping to define the jawline.
To help you achieve firm, smooth and youthful necks, we've rounded up a few choice picks:
NEOSTRATA SKIN ACTIVE TRIPLE FIRMING NECK CREAM, S$110.15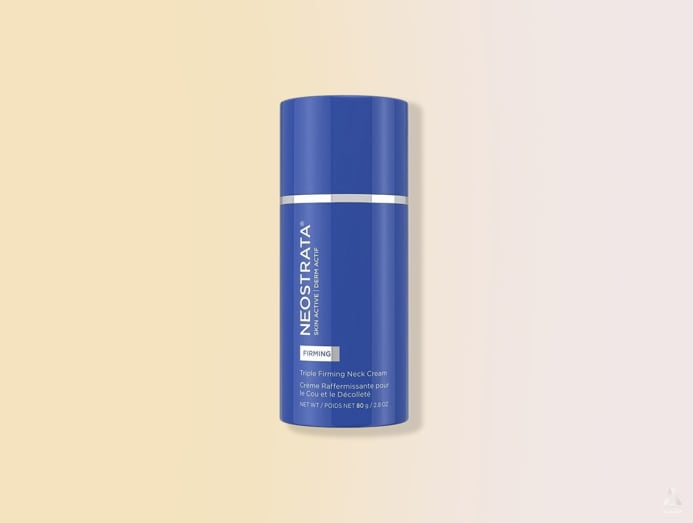 This potent cream boasts NeoGlucosamine and NeoCitrate that plump up wrinkles through the synthesis of Hyaluronic Acid and Collagen. NeoGlucosamine also helps to create a supportive skin structure and reduces discoloration and age spots in the neck.
CLARINS EXTRA-FIRMING NECK AND DECOLLETE CREAM, S$125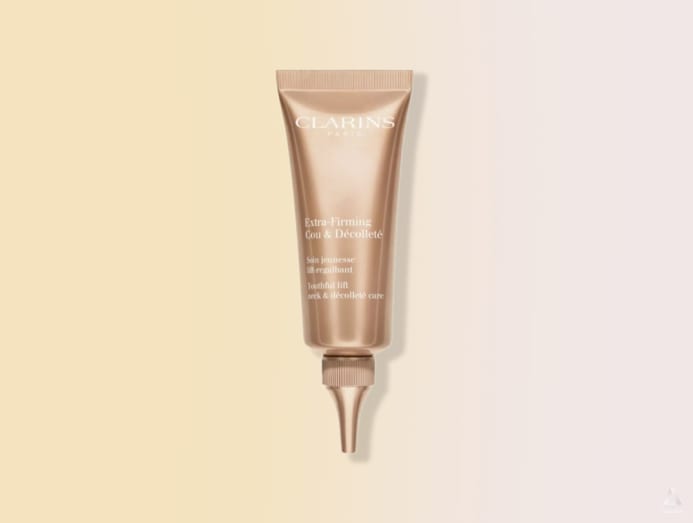 With nourishing sunflower seed oil, shea butter and glycerin, this lightweight neck cream is ideal for treating dry, wrinkled skin and helping to keep the area smooth and tight.
FRESH BLACK TEA FIRMING CORSET CREAM, S$164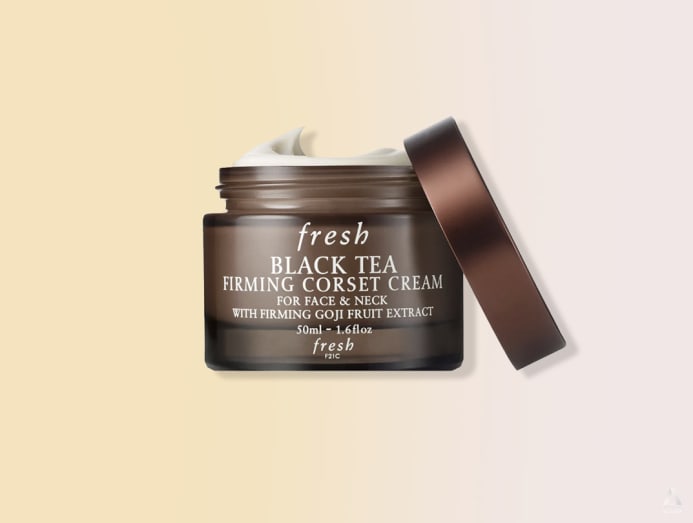 This peptide-powered moisturiser with antioxidant black tea provides 24-hour moisturiser and immediately firms the skin on the face and neck to achieve a tighter, lifted look with more defined contours. It acts like a corset to improve the appearance of loose, sagging skin.
ELIZABETH ARDEN PREVAGE ANTI-AGING NECK AND DECOLLETE FIRM AND REPAIR, S$170
This product has advanced Idebenone technology and a protein restoring complex that helps to correct and protect the appearance of dry, delicate, vulnerable skin on the neck and decolletage. It instantly tightens, tones and intensely nourishes, reducing the appearance of dark spots and sun damage over time.
https://www.elizabetharden.sg/
CHANTECAILLE BIODYNAMIC LIFTING NECK CREAM, S$331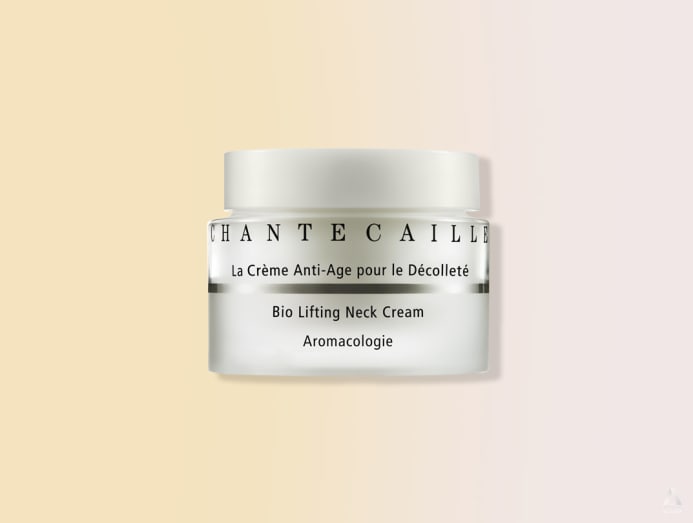 Featuring the extract from yellow poppy flowers, this cream moisturises and promotes a firmer and brighter appearance of the neck and decollete while helping to achieve a contoured looking jaw line.
Available at Tangs Beauty Hall.
LA MER THE NECK AND DECOLLETE CONCENTRATE, S$480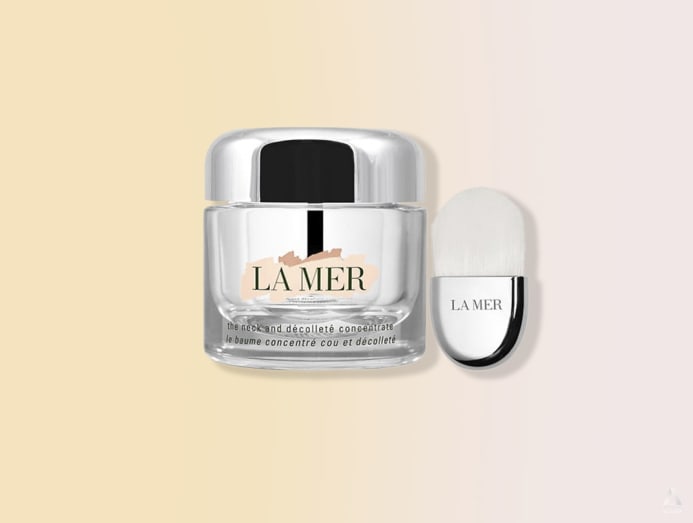 This intensive balm delivers ample hydration to the skin, along with concentrated cell-renewing Miracle Broth™ to help create a more youthful-looking neckline.
And one to soothe away the tension from your neck…
MOUNT LAI THE TENSION MELTING MASSAGER FOR FACE & NECK, S$119
Designed for both the face and neck, this massaging tool can help to sculpt and define facial features, release tension, and firm and tighten the skin with regular use.
HOW TO APPLY SKINCARE ON THE NECK
Now that you've got your anti-ageing product for your neck, it's important that you apply it properly so you're doing more good than harm. According to Shen, these are the steps:
Cleanse the area thoroughly.

Apply a serum or treatment, if needed, with upward strokes to help lift the skin.

Follow with your moisturiser – again, it's important to use upward strokes to help lift and firm the skin

Apply sunscreen during the day to protect the skin from UV damage which can accelerate the signs of ageing.