Running shoes: 4 telltale signs you need to replace them, 5 ways to make your pair last longer
When should you replace your running shoes? How do you make your existing ones last? Plus, the newest launches from On, Hoka, New Balance, Asics, Adidas and Nike.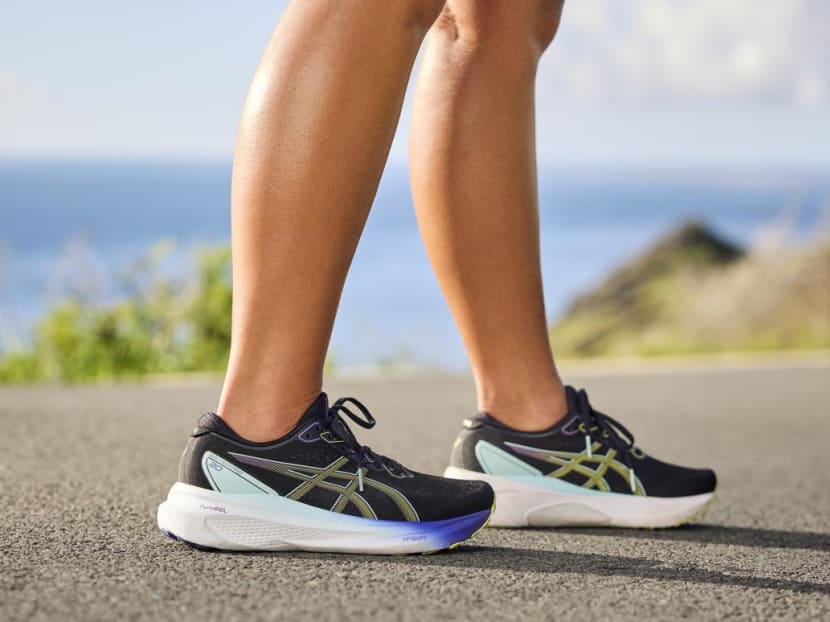 Like a runner's stamina, running shoes don't last forever. But when should you start thinking of buying a new pair to replace what you have now? You probably won't be able to tell if your trusty pair has reached the end of the road just by eyeballing them.
With every run, your running shoes are gradually changing, wearing out with each stride you take. Worn-out shoes can change your gait and posture, potentially leading to injuries. 
SIGNS YOU SHOULD CONSIDER BUYING A NEW PAIR
Though running shoes don't come stamped with an expiration date, there are some pretty obvious telltale signs that can help you make a calculated guess when to time that sprint to the nearest Footlocker for a replacement pair.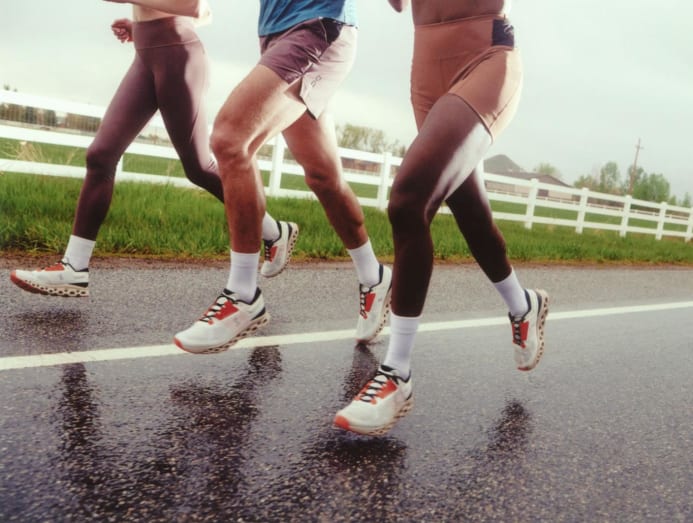 1. New aches and pains
The biggest red flag of all is when you feel unexplained pain like joint pain, shin splints or muscle fatigue during or after your run. Worn out cushioning might be why you're experiencing these aches and pain.
2. Blisters and burns
New blisters and friction burns are signs your shoes no longer fit well. Such injuries are normally indicative that the shoes have worn down.
3. Compromised cushioning
Keep an eye on the midsole. Fresh kicks are typically outfitted with bouncy midsoles for topnotch shock absorbency. If you're wondering how your midsole is doing, simply press your thumb into the side of the midsole. A high performing midsole should feel somewhat spongy. If yours are starting to feel tough, that might mean the cushioning has compressed, compromising the support you are running with.
4. Worn out soles
Though soles tend to last longer than cushioning, if you notice that your soles have noticeably worn down, it's definitely time to replace those running shoes. Uneven wear on your left and right shoes can suggest that you're running in the wrong type of shoes for your gait. Consider getting a gait analysis when shopping for the next pair to help you make the best decision. 
HOW TO MAKE YOUR RUNNING SHOES LAST LONGER
Spent a small fortune on your running shoes and want to make them last and last? Here are five steps to take to help your running shoes go the extra mile.
1. Wear running shoes only for running
Change out of them for when you just want to head over to Starbucks. Why waste your miles on a coffee run?
2. Wear the right socks
Wearing the wrong ones can damage the inner material of the shoe. Friction from low cut socks can wear out the insides prematurely.
3. Do up your laces properly
Slipping your running shoes on and off can wear the heel down and stretch out the shoe. Also, the wrong lace pattern can cause wear and tear so be sure to learn how to do it right for your feet.
4. Rotate your running shoes
Keep a fresh pair of running shoes on hand, to alternate with your existing pair, as a reminder of how springy running shoes should feel like. The feel of the fresher pair will help you determine when to retire the existing pair.   
5. Keep your shoes clean
Shake out bits of gravel and give the shoe a good wipe down then air them out before the next wear. Dirt can corrode your shoe prematurely.
BEST RUNNING SHOES TO CONSIDER RIGHT NOW
If your running shoes have reached the end of the road and you're in the market for a fresh pair of kicks, consider these options.
1. On Cloudstratus 2, S$289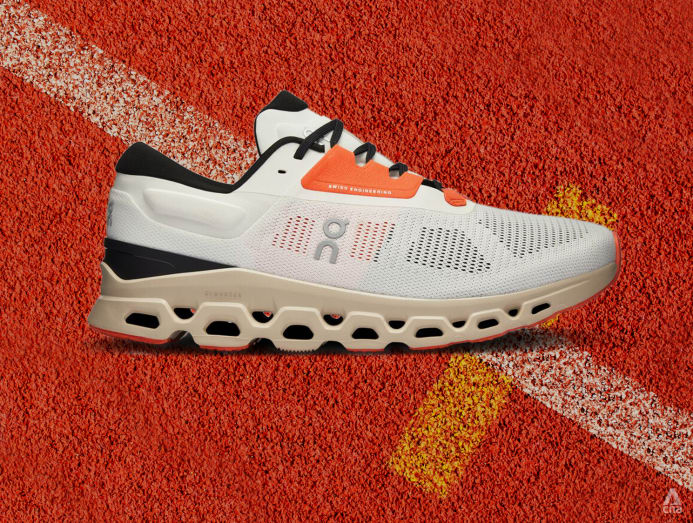 How to better a bestseller? For starters, by adding a new patented Speedboard that offers powerful forward rolls that ingeniously shave off precious seconds. There's more: The Helion superfoam midsole not only softens landings but springs the wearer forward and the double CloudTec it comes equipped with reduces muscle soreness so you always feel like you're stepping on clouds. And what's noteworthy is that this new iteration's base content is 100 per cent recycled.
Available at Running Lab.
2. Asics Gel-Kayano 30 Anniversary, S$259
If you're shopping around for a pair of running shoes with all the bells and whistles, the newly launched Asics Gel-Kayano 30 Anniversary is it. With the introduction of the patented 4D Guidance System, this tribute iteration promises a softer, smoother and more comfortable run that works in harmony with your stride. The breakthrough innovation supports runners by adapting to pronation changes and stabilising the foot. The bio-based full-length FF Blast Plus Eco midsole foam offers cloud-like comfort while the additional heel height enables a cushioned landing.
Available at Asics. 
3. New Balance Fuelcell Propel V4, S$179
Among its bestselling models, the shoes' biggest plus is its FuelCell midsole foam that comes with a TPU plate for superior propulsion to help drive you forward. Coupled with the no-sew construction of the upper that offers a sleek and snug fit, the shoe is aerodynamism at its best.
Available at New Balance.  
4. Hoka Gaviota 5, S$269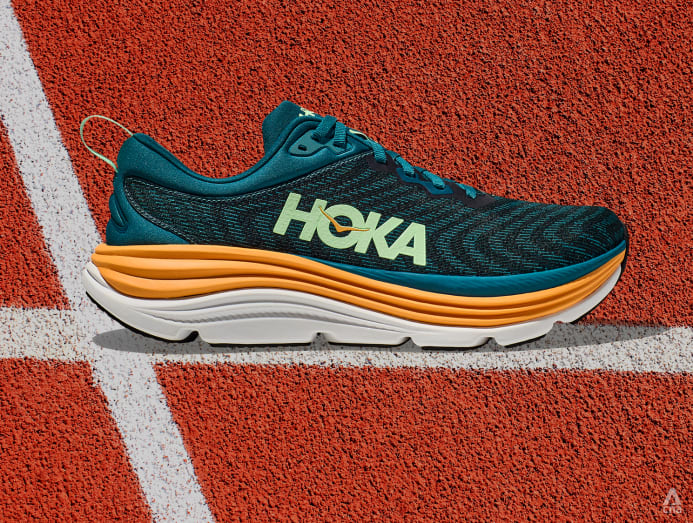 Created for runners who want a stable pair of kicks, the Gaviota 5's new stablising H-Frame features a breathable creel jacquard upper, ultra-plush collar and Bondi-level cushioning that delivers that sought-after Hoka ride that promotes foot health. It has even picked up the seal of acceptance from The American Podiatric Medical Association.
Available at Running Lab. 
5. Adidas Switch FWD, S$219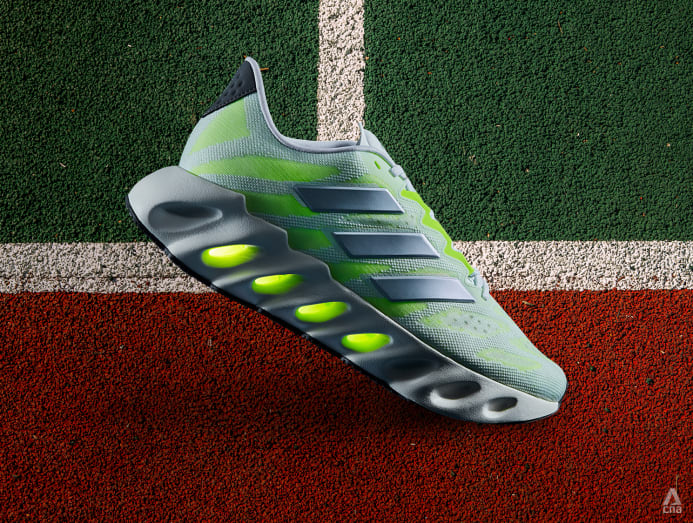 What's cool about this pair is the revolutionary EVA midsole featuring voids that convert gravity into forward motion. But that's not all, the patented Continental outsole ensures grip in all weather conditions. And the breathable mesh upper has strategically placed windows for ventilation.   
Available at Adidas. 
6. Nike Air Zoom Alphafly Next% Flyknit 2, S$399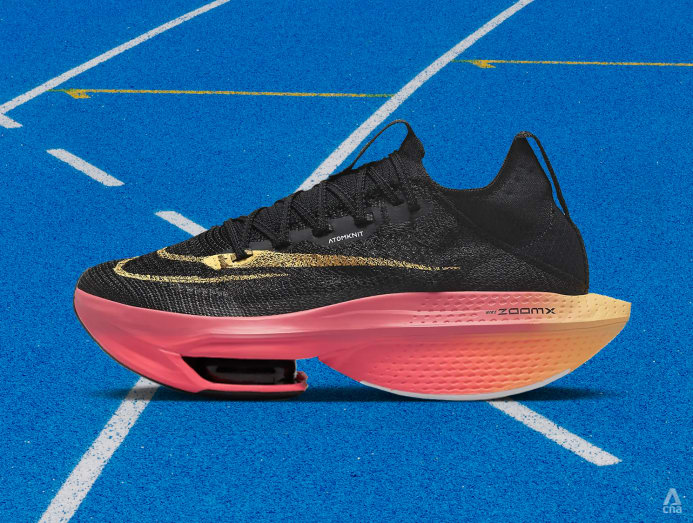 These babies don't come cheap but hey, there's a real science behind that. Long distance runners should know that the shoe propels your forward. In fact, the faster you run, the more you'll feel the propulsion. After all, these are made to shave precious seconds off your personal best. How is this possible? This new iteration features a thin layer of ZoomX foam under the forefoot air pods and cushioned heel pods at the rear. These seemingly simple tweaks are said to improve energy return. Think of all the energy you'll save running marathons.
Available at Nike.
Don't throw out your old running shoes, give them a new lease of life by donating to ActiveSG.