Tips on how to prevent your clothes from shrinking when washing – and reverse the process if possible
Have you ever had a favourite top turn into a crop top overnight? We find out why clothes shrink after being laundered, how to avoid it and if it's possible to reverse the process. 
If you find that your clothes have grown a little too snug but your weighing scale isn't indicating an increase, it could very well be that your garment may have experienced some shrinkage after a wash.
But what actually causes clothes to shrink?
"Shrinkage may result from manufacturing issues from the fabric (for example, materials are not pre-shrunk before construction) or from improper cleaning procedures," explained Chan Weitian, second generation owner of Presto Drycleaners.
High temperatures when washing and drying laundry, too much agitation during the laundering process and the condition of the fabric can all also lead to shrinkage.
Clothes can emerge a tad smaller from both the washer or the dryer. "Clothes shrink during the laundry process where the agitation of laundering relaxes the fabric, causing the shrinkage of the garment or they may shrink in the dryer due to the high temperature," added Chan.
Due to their moisture absorption properties, natural fabrics such as cotton and linen are more susceptible to shrinkage. The overall quality of the fabric is another important factor and you're less likely to experience a shrinking garment if the manufacturer of the clothing has ensured that there are special finishes and production techniques that prevent shrinkage.
To ensure that your clothes are never shrinking violets, here are some tips:
ALWAYS CHECK FABRIC CARE LABELS BEFORE YOU DO YOUR LAUNDRY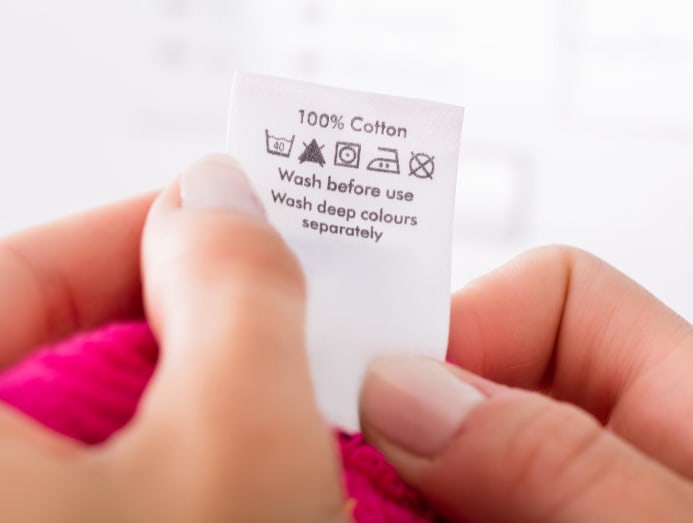 Be sure to read the care tag on your garment and follow the laundry instructions. A proper one will indicate the fabric type and whether the garment is already pre-shrunk. It should also tell you how the garment should be laundered.
For example, if the tag on the dress says "dry clean only", don't put it in the wash. Do also pay attention to the recommended water temperature, laundry cycle and drying instructions. Advised Chan: "Garments should be cleaned and dried according to the manufacturer's recommended care instructions to ensure that it is handled correctly based on the fabric content of the garment." 
USE COLD WATER AND PROPER WASH CYCLES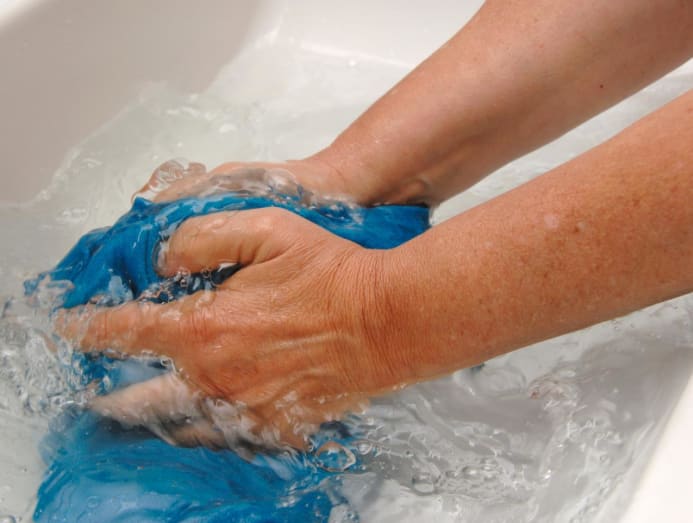 Clothes are more likely to shrink when exposed to hot water or high dryer settings. The general rule of thumb to avoid shrinkage is to wash clothes in cold, gentle cycles with low-heat drying. Choose delicate over heavy duty cycles and avoid fast spins and high-heat drying. Don't forget to place your more delicate clothes in a mesh laundry bag to protect them.
AIR-DRY IF POSSIBLE OR SELECT THE TUMBLE-DRY/AIR-DRY SETTING IF YOU HAVE TO USE THE DRYER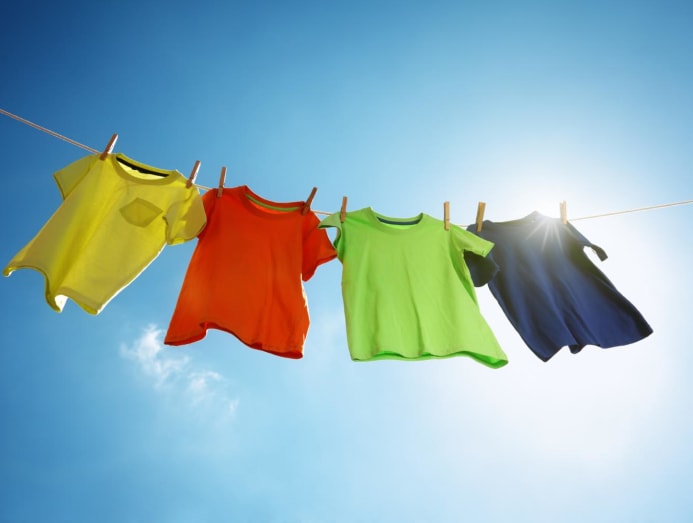 Naturally drying your clothing is ideal if you want to prevent the possibility of shrinkage. But if you have to use a dryer, opt for the tumble-dry or air-dry setting to minimise the possibility of wear to the fabric fibres. Always check your clothing's care tag for the ideal temperature and dryer settings.
AVOID OVER-DRYING
Exposing your clothes to long cycles of high heat can definitely damage the fabric and cause clothes to shrink. If you want to get more wear out of your beloved cotton top and you have to use the dryer, don't put it in for too long.
HANG OR LAY THEM PROPERLY TO AIR-DRY
If you're air-drying jeans and other bottoms made of rugged fabrics, you can hang them by the hems on pants hangers to dry. The weight of the damp garment will naturally lengthen it as it dries. Lightweight fabrics should be laid flat to dry because fabric is heavier when it's wet and the weight can rip seams or stretch the garment if it's hung up to dry.
HOW TO RESCUE CLOTHES THAT HAVE SHRUNK
Once clothing has shrunk, is it possible to reverse the process?
"Most of the time, it is difficult to reverse the shrinkage. Depending on the shrinkage percentage and fabric constructions (weaving of the yarn), slight shrinkage may be able to be restored but it will not be to the original condition of the garment," said Chan.
He suggested using steam to relax the fabric and manually stretching the garment by hand. But he also cautioned that this form of stretching may be uneven and once the garment is cooled, the fabric may shrink back to the condition it was when it shrank.
If you desperately want to salvage a much-loved garment that is looking a little too small after a wash, you can also try this. But do note that may work for some fabrics, but not all. 
Fill a pail with lukewarm water and add a capful of baby shampoo or conditioner, or laundry soap that is specially formulated for delicate cycles.

Soak the garment for up to 30 minutes.

Remove the clothing from the water and gently squeeze the water from the clothing, but do not completely wring it out.

Lay the garment on a flat towel and roll it up, gently squeezing to remove excess water.

Lay the item flat on another dry towel and gently stretch it back to its original shape and size.

Let the garment dry naturally.