Hate ironing clothes? 7 brands that offer wrinkle-free shirts and suits for men
If you're always on the go, constantly living out of a suitcase or just have little interest in handling an iron, wrinkle-free clothes are a godsend. We've lined up the places to check out for fuss-free crease-free clothes that look good too.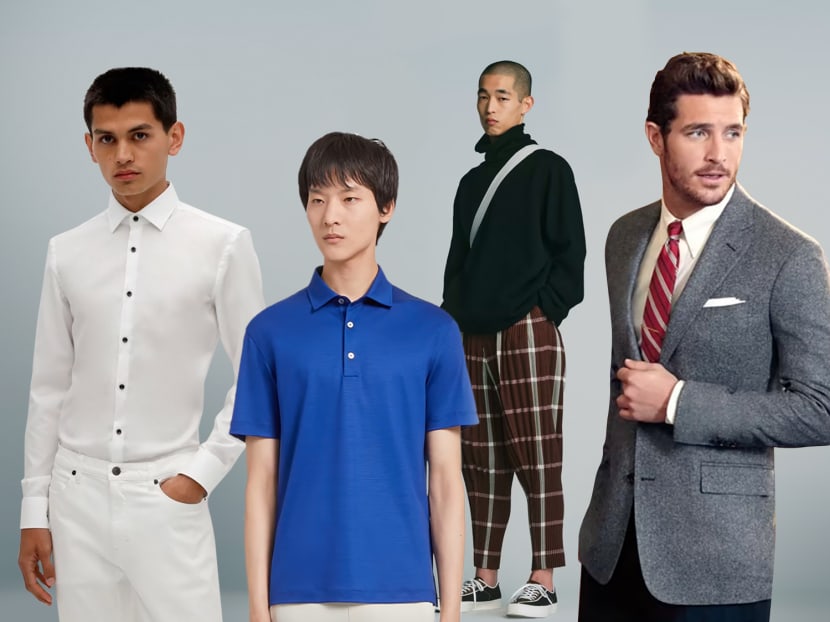 For many of us, ironing is a time-consuming and laborious chore that we often try to put off or shun altogether. When you lead a busy life, spending precious time wielding a hot iron to battle offensive creases may not be high on your list of priorities.
While the laundromat's services can help, getting your clothes professionally pressed can end up costly as well as time-consuming.
Thankfully, there are numerous hacks that can help remove wrinkles from garments without the need for an iron, such as using a damp towel to flatten out lines or hanging your garment in the bathroom when you're taking a hot shower so the steam smoothens the wrinkles out.
These are great tips when you need to neaten up at the eleventh hour but they still take time and effort. The ultimate fuss-free hack to get wrinkle-free clothes? Buy apparel that's designed to be free from creases.
Having some wrinkle-free or non-iron pieces in your wardrobe can free you from the iron and save you time and money at the laundromat. If you're a frequent traveller, crease-free clothes can make all the difference to the quality of your trip as you won't have to fret over smoothening out the stubborn creases from your clothes so you can look professional for that important business meeting.
WHAT'S THE DIFFERENCE BETWEEN WRINKLE-FREE AND NON-IRON?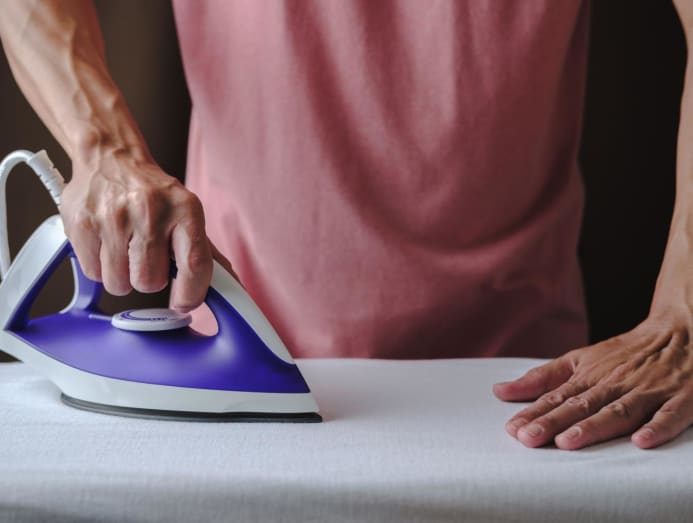 Wrinkle-free or wrinkle-resistant shirts are made of wrinkle-resistant fabric or other permanent-press fabrics. These fabrics are designed to hold their shape so you won't necessarily need to iron these shirts but they may start to crease when worn.
Whether or not a wrinkle-free shirt needs to be ironed really depends on how it's worn, where it's worn and how it's washed. You may need to do a quick ironing session every now and then to smoothen out any creases but you should be able to go longer in between pressings. 
On the other hand, non-iron shirts require little to no-ironing to achieve a flawless appearance after a wash and dry. Non-iron pieces of high quality will emerge from the dryer looking smooth and flawless because the fabric has been immersed in resin which realigns the molecular structure of the material. With normal use throughout the day, the non-iron shirt should keep its form and remain relatively unchanged.
So stow away the ironing board and check out these brands that offer smart-looking pieces that won't need much or any heat from an iron.
UNIQLO: SUPER NON-IRON SLIM-FIT SHIRT
The Japanese brand offers classic dress shirts that are perfect for work, smart-casual occasions or even formal events, and with a decent price tag to boot.
Check it out here.
MARKS AND SPENCER (M&S): MEN'S NON-IRON OR EASY IRON SHIRT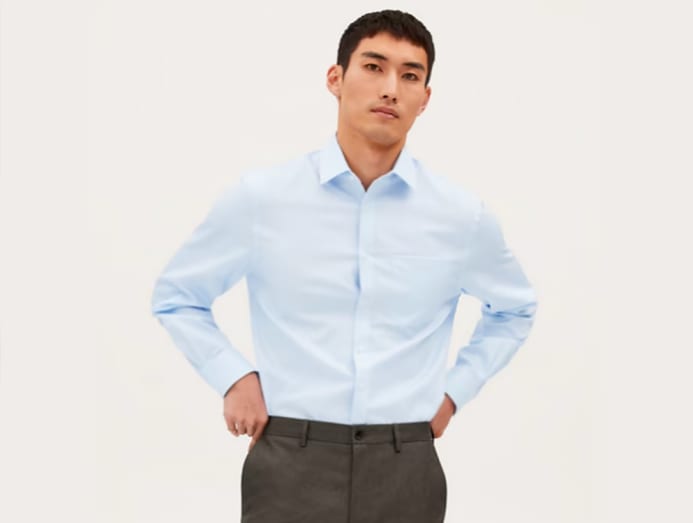 The workwear staple for many men, M&S has both Non-Iron and Easy Iron collections in a variety of classic shirt styles that can take you from home to board room to dinner date with little fuss.
Check it out here.
BROOKS BROTHERS: NON-IRON SHIRT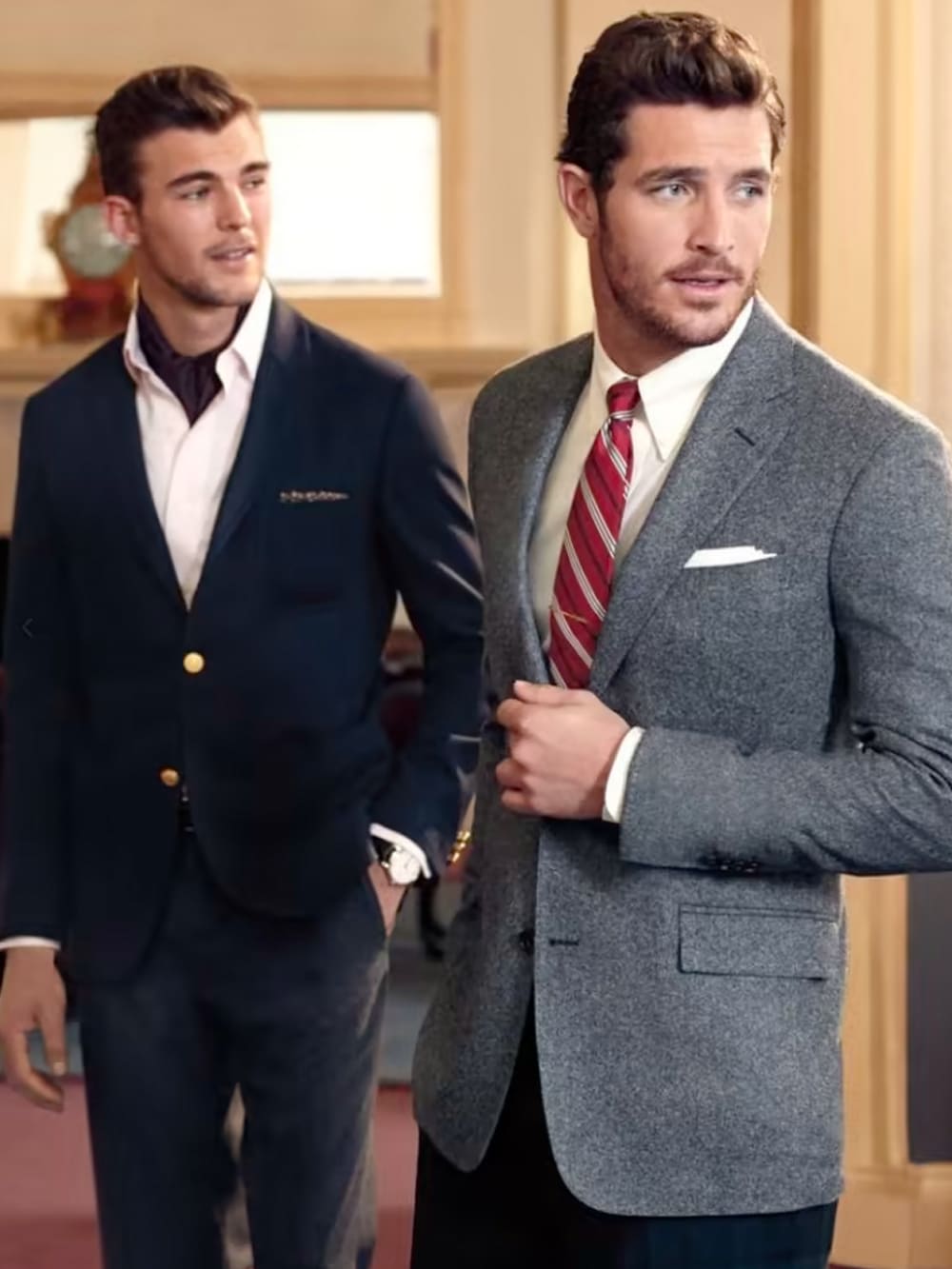 This classic American brand has a wide selection of wrinkle-free dress shirt designs and styles for every occasion. And if you need crease-free pants, pick out a pair of chinos too.  
Check it out here.
ASSEMBLE SINGAPORE: THE EASY IRON/WRINKLE FREE
If what you want are crease-free pieces that are tailored to your preference, this local bespoke couturier offers wrinkle-free options that you can customise right down to the type of cuff and buttons of your choice.   
Check it out here.
ISSEY MIYAKE: HOMME PLISSE ISSEY MIYAKE
You can't discuss wrinkle-free clothes without mentioning the King of Pleats' eponymous brand, Issey Miyake. Designed for the modern man, the brand's collection of stylish apparel is creative, functional and travels well.
Check it out here.
HUGO BOSS: EASY-IRON SHIRT
The brand offers a range of versatile shirts in different types of fit that's treated with an easy-iron finish so that they are low-fuss yet easy on the eye.
Check it out here.
ZEGNA: THE HIGH PERFORMANCE COLLECTION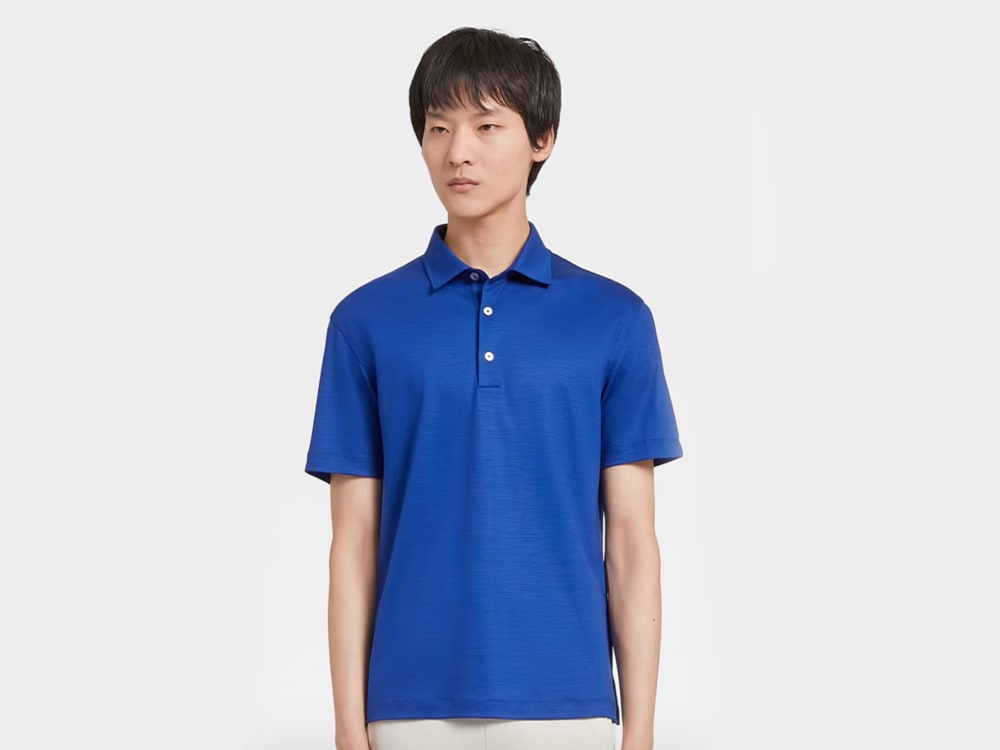 Coupling style with functionality, this selection of stylish activewear is lightweight, wrinkle-resistant and comfortable. The clothes are engineered from superfine Merino wool fibres and are built for movement and comfort.
Check it out here.