'No one wanted to employ me': How women can return to the job market after a career gap
From coping with self-doubt to dealing with employer biases, CNA Women asks the experts about practical ways to re-enter the workforce if you've taken a work hiatus, whether it's maternity leave or a child-caring break.
There are several reasons why women take a career break –  and it isn't just working mums who do so to care for their kids.
Some women need to put their career on hold to take care of ageing or sick parents, and some want to pursue further education, said Sabrina Ho, the founder of Half The Sky, a career platform focused on women.
"Whatever the reason for taking a break, it can seem daunting for them to return to work after some time off because of internal and external perceptions about women who take career breaks," said Ho.
There are younger girls who are smarter than me. I look bad. I cannot do it.
By internal perceptions, Ho is referring to how the women perceive themselves, such as their anxiety and self-doubt, and questioning whether they are still "up to par" with their skills or are "competitive enough" to return to work.
External perceptions include employer biases that these women might face in returning to work. For example, companies may want candidates with more recent work experience, said Ho.
CHALLENGES OF RETURNING TO WORK
This was what Shirley Woon, 55, experienced when she decided to return to work after taking a 16-year career gap to care for her children.
Woon told CNA Women that in trying to find a job after such an extended break, the "strongest emotions" she felt were fear and anxiety.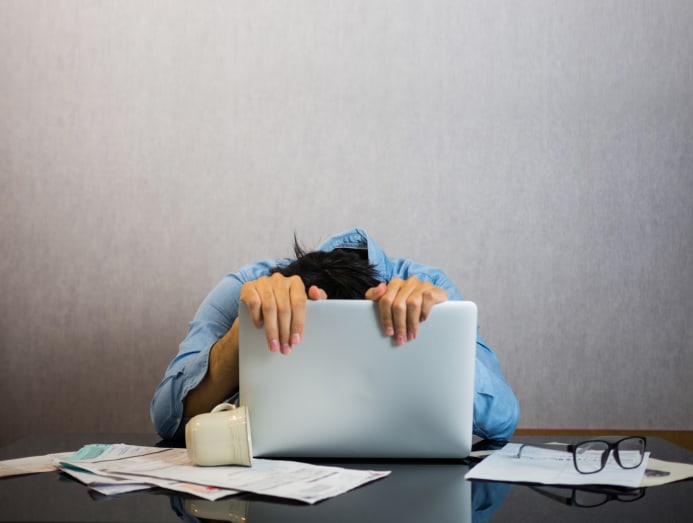 "I have lost touch. There are younger girls who are smarter than me. I look bad. I cannot do it. What would they think of me?" she recounted.
Woon left her full-time job to care for her son full-time in 2000, before her second child was born in 2004.
She then followed her husband to the US and Shanghai from 2008 to 2012 for his work assignments. Her kids were eight and four then. 
The family returned to Singapore in late 2012 and that was when Woon decided she wanted to "live out the rest of her life" meaningfully. So at the age of 46, she enrolled in a master's degree in counselling. 
But her biggest challenge, she told CNA Women, was that "no one wanted to employ me".
Because I had been home for so long, my CV was not updated. Self-confidence was low.
Woon described the two years that she was looking to re-enter the job market as "frightening".
"Because I had been home for so long, my CV was not updated. Self-confidence was low," she said. 
Not wanting to give up, she started her own private counselling practice in 2016, and published her first book titled Bleeding Hearts last year, which looks at self-harm as a coping behaviour.
Today, Woon is a psychotherapist and the founder of The Blue Pencil, a counselling service focused on couples, young adults, children and families. 
Her difficulties in getting a job after a career hiatus isn't unheard of. 
Findings from a 2014 survey of 500 managers by UK law firm Slater and Gordon revealed that one third of managers would prefer employing a man in his 20s or 30s than women in the same age group, worrying that maternity leave would have an impact on their productivity and performance.
Forty per cent of the managers surveyed confessed that they were "generally wary" of hiring women of childbearing age.
The situation is similar in Asia.
According to a 2017 White Paper by recruitment agency Robert Walters Singapore, 65 per cent of women in Asia have taken a career break at some point in their lives. 
Sometimes, women returning to work might even have to accept a lower salary.
When it came to returning to the workplace, the women cited financial reasons (35 per cent), the desire to learn new skills (28 per cent) and lack of fulfillment by staying at home (18 per cent) as reasons. 
However, the survey also found that 46 per cent of hiring managers in Asia had not employed any returning women in the previous year. 
Said Helen Ng, the co-founder of recruitment firm Ansa Search: "From our years of experience in recruitment, we've seen that women going through a transition in their family lives often get the shorter end of the stick.
"For instance, they might be passed over for promotions or their bosses might assume that they are not up for a bigger job.
"Sometimes, women returning to work might even have to accept a lower salary as companies could assume that a request for "flexible hours" means that they will not be as committed to their jobs as they used to be," said Ng.
'I NEEDED A BREAK FROM THE KIDS'
This was how Michelle Choy, 46, felt after diving straight into becoming a full-time homemaker after she graduated with a degree in occupational therapy in 2000. 
She fell pregnant in 1998 while studying for her university degree overseas, and got married after her first daughter was born. 
The couple went on to have a second child before returning to Singapore in 2000. This led to her staying home for two years to care for her two daughters. 
There was no social media then, she told CNA Women, so it was just staying home with the kids.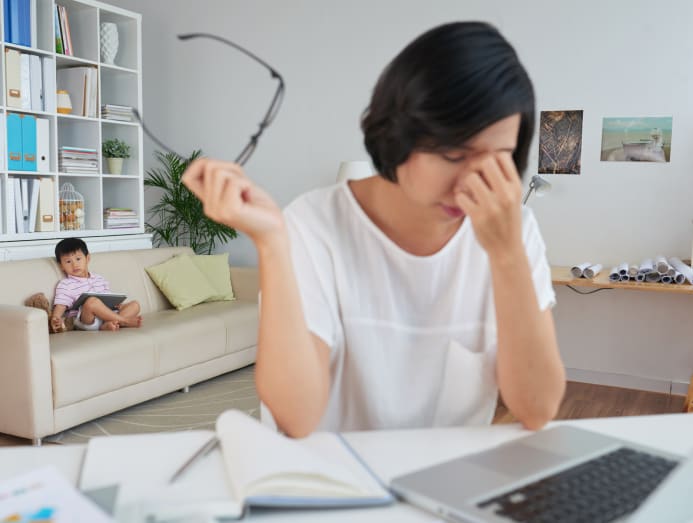 "After I had my third child in 2002, suddenly it became too much. I needed a break from the kids for my sanity," said Choy, adding that being a stay-at-home mum was "very exhausting" and "isolating".
A few months after her third child was born, she decided to look for a job. 
STRUGGLING TO WORK FULL-TIME 
She managed to find a job right away, as an occupational therapist at a slimming centre but after a couple of months, realised that she wanted to help these women with the psychological issues that came with weight loss, which included emotional eating. 
Plus, she felt she needed to have more flexibility in her working hours.
This led to her opening her own slimming centre with her husband in the same year. 
The business however, fell victim to SARS in 2003, which quickly depleted the couple's finances – leaving them and their three young children "penniless".
To support her family, Choy took on a range of part-time jobs, from being an insurance agent to baking 3D cakes. 
She also went on to have three more children, and with a large brood aged one to nine years to care for, working full-time was just not possible. 
It was only after she turned 40, when her youngest child started pre-school, that Choy managed to step out of the home. She started The Little Executive, an educational teaching studio equipping children with skills such as resilience and emotional intelligence.
While both Woon and Choy successfully founded companies of their own, both women pointed out their struggles in returning to the workplace after spending a significant number of years away from it.
ADJUSTING TO THE NEW ROLE OF MOTHERHOOD 
Even if your career hiatus doesn't stretch into years, taking a shorter break, such as maternity leave, may also have its challenges.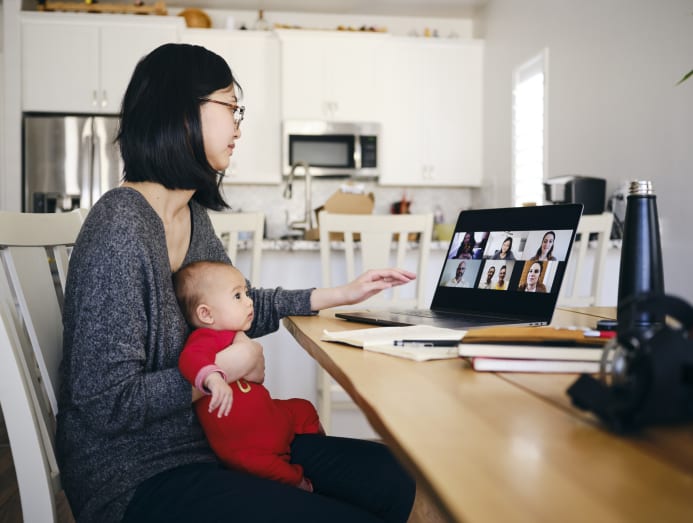 While those four months may seem like a short sabbatical and you're more than ready to return to your job after, picking up right where you left off, the reality may not be that straightforward.  
Women returning to work after maternity leave often feel a significant impact: Work has moved on since they were last in the office, and sometimes, new people may have joined the company or your team in your absence.
You will find yourself with less time and energy to do the same jobs that you used to do.
Often, returning working mums have to deal with challenges at home too, as the family gets used to a new baby and new routines.  
Sher-li Torrey, the founder of Mums@Work, told CNA Women that the focus for women returning from maternity leave is mainly finding the balance between the new role of motherhood and continuing to be an efficient employee.
She said some of the biggest challenges these women face include adjusting their personal expectations of what can (or cannot be done) at work. "You will find yourself with less time and energy to do the same jobs that you used to do," said Torrey.
You will also need to adjust the expectations of your boss and co-workers. For example, motherhood may rob you of the time needed to socialise with your colleagues outside of work.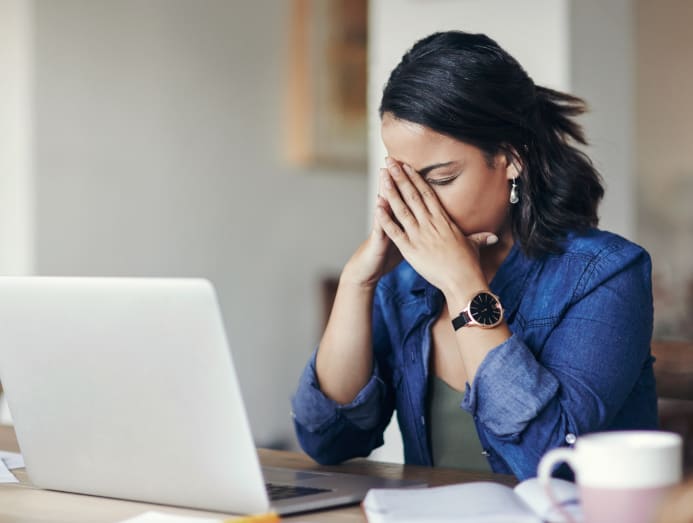 And working late nights may no longer be an option, Torrey added.
Additionally, you may even need to consider having alternative career paths that will not jeopardise bonding time with your children.
"We met a few management consultants who had to travel frequently for work. After they had their first child, they asked for roles that were more "fixed" and had less travel – some taking on research roles, rather than client-facing roles," said Torrey. 
PRACTICAL STEPS TO RE-ENTER THE JOB MARKET

If you're ready to return to the workplace, there are practical ways to increase your chances of getting job interviews. Experts recommend the following: 
First, reach out to your network and let them know you are looking for a job. "It's always good that you have a sponsor to recommend you to a role, especially when you have been out of the job market for a while," said Zen Soh, Principal Consultant for Accounting and Finance at Robert Walters Singapore.

Update your resume and create a LinkedIn Account (if you don't already have one). "

Make sure your LinkedIn account is updated so that you are searchable by recruiters and in-house recruiters. The plus point is definitely your ability to start immediately," said Soh.

Consider part-time work to build your confidence. "Short-term assignments can often provide an excellent foot in to help you assimilate into the workforce, establishing a network and building connections," said Ng of Ansa Search. 

Be honest about your skills and consider upskilling. "

Women need to keep in mind that in returning from a career break, it's a two-way relationship," said Ho of Half The Sky. "You need to focus on not only what a company can do for you, but what you can do for yourself to grow and develop your career."
EXPLAINING YOUR CAREER GAP TO POTENTIAL EMPLOYERS 
Women who take career breaks to focus on their families don't intend to stop working for good – which is why it is hard for them to anticipate the difficulty of explaining a career break to a potential employer, said Ho.
"And it's a shame how many women have to face the perception that caregiving is not a valuable asset – that it's not a skill that should be acknowledged in a woman who longs to return to work," she added.
So be honest with yourself – and your prospective employer, who are often able to pick up red flags from answers that don't tally. 
For instance, if you have taken a break to settle some personal matters, focus on your kids or accompany your husband for his work assignments overseas – just share that that was the case, advised Soh.
Ho added that it's also good to share what you did, what you learned, and the challenges you faced while you were away from work.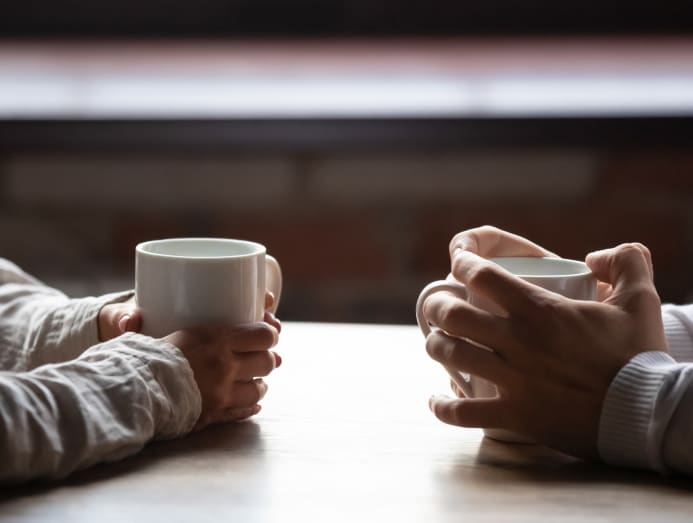 "Employers look for a positive and confident mindset from women wanting to come back to work. Confidence suggests that they are willing to get back in the game and build on the gaps that may have grown," explained Ho. 
It's almost like nailing your first date, said Ng from Ansa Search, as explaining your career break can "make or break" the deal.
"On a first date, we want to make a great first impression," she said, adding that the same applies for people who have taken a career break.  
"Just like how if you're dating someone for the first time, think about how you might share about your past relationships, why you broke up with your ex and why you have been single for a certain number of years," she added.

CONVINCING YOUR FUTURE COMPANY THAT YOU ARE WORTH IT
Firstly, advised Torrey, don't apologise for the break. Instead, focus on how you have spent time looking at that area of your life and how you are now ready to re-embark on your career path.
"Working mums are some of the most highly effective and productive individuals I've seen as they have to multi-task within the time that they have," added Soh of Robert Walters Singapore. 
Torrey said that although it will be hard to justify relevant skills to employers, you can highlight these: 
Your attitude in wanting to learn, re-learn, change and adapt.

Your motivation in prioritising your career – you will be more motivated than before, compared to someone else at a different life stage.

Your maturity and stability: Employers appreciate workers above 40 years old for their self-awareness and maturity.
HOW TO TALK ABOUT REMUNERATION
Now that you've been offered a job, how do you make sure that you are accepting something that is aligned to what you want and need?
Look at the remuneration package along with your working hours so that you can still have time for your family. 
"You don't wish to price yourself out of the market and neither would you want to accept a lowball offer," Ng added.
"Some returning women settle for less than satisfactory pay packages, in exchange for other competing factors – such as the workplace's proximity to their homes, flexible hours and/or something that's not too taxing," she added.
Ng recommends that you begin with the end in mind, by looking for a recruiter to guide you through the interview process, which includes salary negotiations.
Working mums are some of the most highly effective and productive individuals I've seen as they have to multi-task within the time that they have.
If you prefer to not work with a recruiter, you can still do your own research on, say, the company's competitors and ask around to gather market intelligence in the field.
According to Ng, the best way to negotiate your offer is to do it verbally, over the phone or in person (not via email or WhatsApp). Prepare to substantiate your request with solid facts as well.
At the end of the day, remember to take a step back to reflect if it's truly something that you're happy with, suggested Ng.
"If it's not in the ballpark you had in mind, don't take no for an answer. Be bold in negotiating for a better package."
"(But) do it with grace, humility and some common sense and you'd be surprised that some companies do have some leeway to improve their initial offer."
CNA Women is a section on CNA Lifestyle that seeks to inform, empower and inspire the modern woman. If you have women-related news, issues and ideas to share with us, email CNAWomen [at] mediacorp.com.sg.