The unique struggles of women who have breast cancer in their 20s and 30s
At the prime of their lives and the start of their careers, breast cancer patients in their 20s and 30s may find it harder to cope with issues of self image, fertility and finances. This breast cancer awareness month, CNA Women unpacks the issues close to their hearts and health.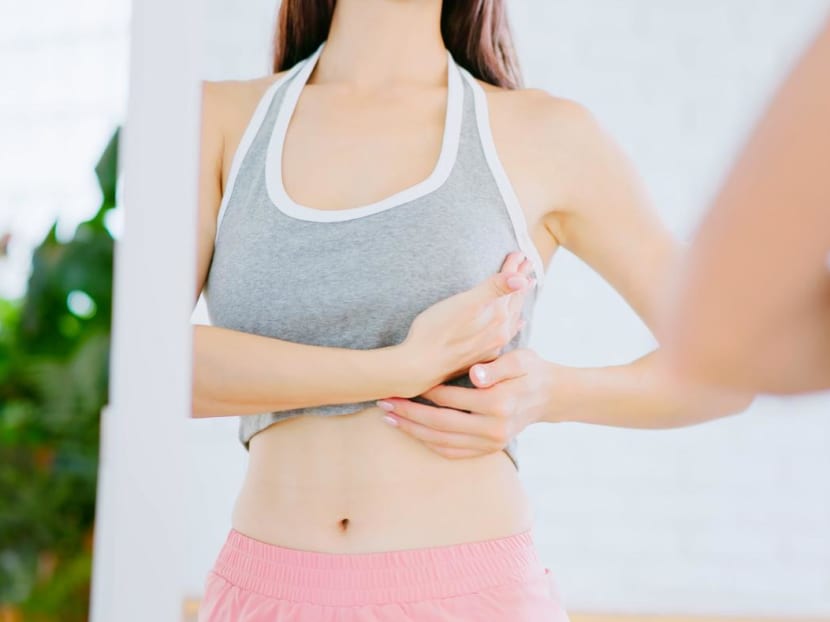 Two years ago, Clara* felt a lump in her breast and consulted a doctor. Because she was only 36 then, she was told that it was likely to be normal breast lumpiness. Her doctor felt her risk of cancer was low and told her a mammogram was not necessary. Besides, the density of breast tissue in young women also makes breast cancer hard to detect via a mammogram.
For peace of mind, her doctor suggested a breast ultrasound. But she could only do this a few weeks later because she was menstruating and it would affect her breast tissue and hence, the diagnostic test.
By the time she went for the breast ultrasound, the lump had grown and she was starting to feel throbbing pain in her breast. She was diagnosed with Stage 2 breast cancer.
YOUNG WOMEN DO GET BREAST CANCER
Breast cancer is usually not the first diagnosis that women and some primary care physicians would think of when young women present with symptoms, said Associate Professor Lim Geok Hoon, head and senior consultant of the Breast Department at KK Women's and Children's Hospital (KKH).
On hindsight, Clara felt that this perception may have resulted in a delayed diagnosis in her case. There is indeed a lower incidence of breast cancer among young women, but this figure is nonetheless significant enough to warrant concern.
In Singapore, about 10 per cent of women with newly diagnosed breast cancers are below the age of 40, said Dr Tira Tan, consultant at the Department of Breast and Gynaecology at the National Cancer Centre Singapore (NCCS).
This number is growing. NCCS saw more than 720 such patients from 2015 to 2020, around five per cent more than in the preceding five-year period, added Dr Tan.  
Genetic factors, a family history of breast cancer, and the presence of genetic alterations in certain genes such as BRCA1 (BReast CAncer gene one) and BRCA2 (BReast CAncer gene two) can increase the risk of breast cancer in young women, she said.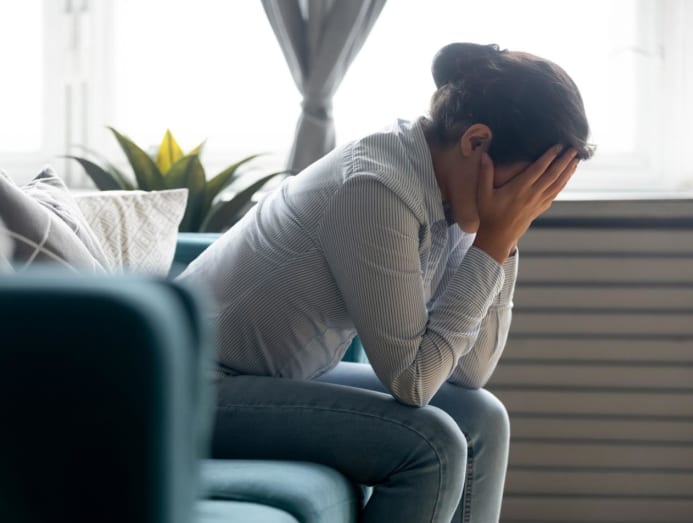 Contrary to the common belief that young people tend to recover better, breast cancer patients in their 20s and 30s tend to have a poorer prognosis compared with older patients.
This is because younger women are more likely to be diagnosed with more aggressive forms of breast cancers, such as triple-negative breast cancer, human epidermal growth factor receptor 2 (HER 2) positive breast cancer, or high-grade oestrogen receptor positive breast cancer, Dr Tan explained. 
This makes early detection and treatment crucial. Unfortunately, mammograms are less accurate for young women and are usually recommended for women above 40.
"It is recommended for women to perform breast self-examinations monthly from 20 years of age. This is best done about five to seven days after menstruation. Should women detect any breast abnormalities such as a breast lump or abnormal nipple discharge, they should seek medical attention immediately," Assoc Prof Lim stressed.
STRUGGLES WITH SELF IMAGE
A cancer diagnosis is incredibly stressful and devastating at any age. However, for young women, "the reality of having to deal with a potentially life-threatening illness at this age creates an existential crisis," said Mark Lin, Psychosocial Support Services manager at the Singapore Cancer Society (SCS).
Because they are at the beginning of their adult lives, they may struggle more with self-image issues than older patients. Assoc Prof Lim noted that whenever possible, most young patients opt for breast-conserving surgery to remove cancer or abnormal tissue from the breast without removing the breast itself.
Young women who have to undergo mastectomies to remove all breast tissue struggle because many of them are not ready to lose their breasts in the prime of youth, said Tracy Hoo, a breast cancer warrior who has completed chemotherapy, mastectomy, breast reconstruction and radiotherapy, and is currently in her sixth year of hormonal therapy. Hoo is also a member of the Breast Cancer Foundation (BCF) and leader of the Young Women's Support Group at BCF.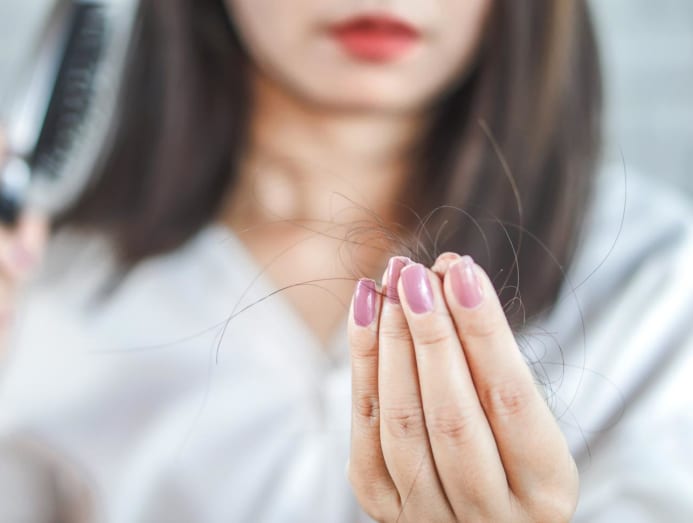 Other physical changes such as hair loss can be particularly hard for young women. "I shaved my hair and wore a wig before commencing chemotherapy. This was followed by a mastectomy on the left side, six weeks of radiation, as well as biotherapy. Learning to be comfortable with my 'new' body after surgery was initially difficult and frustrating," said Esther*, 37, who was diagnosed with Stage 2 breast cancer five years ago.
Some women also struggle with the inability to find a lifetime partner who accepts their medical condition, and the loss of their breasts, noted Hoo.
However, patients who have to undergo mastectomy may consider breast reconstruction using implants or the patient's own tissue.
"Patients who choose not to do reconstruction may also opt for a Minimal Scar Mastectomy, developed by KKH in 2017. This allows patients who are not keen on reconstruction to have a mastectomy with a smaller scar and conserve their nipple unlike in conventional mastectomy without reconstruction," said Assoc Prof Lim. "However, it is only suitable for individuals with small breasts, which is more prevalent in our Asian population."
FAMILY PLANNING CONCERNS
Cancer throws a wrench in family planning for young women as well. "Some treatment such as chemotherapy may temporarily damage the ovaries and cause immediate or premature ovarian failure," explained Dr Tan.
Such patients can consider fertility preservation options such as oocyte (egg) cryopreservation, which involves 10 to 14 days of ovarian stimulation with hormones to develop mature eggs. These eggs are collected, cryopreserved and stored for future use, said Dr Tan.
Alternatively, married women may consider freezing embryos, eggs that are already fertilised with their partner's sperm, she added.
Such decisions may be extremely stressful for young breast cancer patients. Said Clara: "After dealing with a cancer diagnosis and having to accept treatment and all the side effects that come with it, to then have to think about fertility and go through another procedure to freeze eggs was overwhelming.
"In addition to cancer treatment cost, I was also concerned about the cost of egg freezing and storage, something which I was not sure insurance covered."
"At that time, it was more pressing to start cancer treatment so I decided against fertility-preserving procedures so as to start cancer treatment immediately. However, today, I wonder if I should have taken a different path or if I am missing out," she added. 
Dr Tan explained that in cases where patients need or want to start breast cancer treatment urgently, they may consider cryopreservation of ovarian tissue instead, which does not involve waiting time for eggs to mature.
"Usually performed via keyhole under general anaesthesia, during this operation, a portion of or the whole of one ovary is removed and cryopreserved. This helps to preserve the patient's ovarian tissue containing her immature eggs and cells that secrete reproductive hormones," she explained.
The ovarian tissue can be transplanted back into the body after cancer treatment.
Whether or not women opt for these fertility-preserving treatments, lengthy cancer treatments delay family planning during a woman's prime childbearing years as well.
"The general recommendations are to wait for at least two years after cancer treatment before trying to conceive because this is typically the period of highest risk of breast cancer recurrence, which may affect a woman's plans to get pregnant," noted Dr Tan. 
Even if a woman chooses not to wait for the full two years, those on hormone therapy are advised not to get pregnant until three months after stopping hormone therapy, and those on chemotherapy or targeted therapy are advised to wait for six months after the completion of therapy before trying for a child, she added.
FINANCIAL AND OTHER CHALLENGES
Cancer and treatment are also disruptive to young women's careers. Some patients, such as Esther, say their bosses and colleagues have been very supportive. Others, however, such as Clara, worry that cancer may impact their chances of a promotion or new job opportunities. Some also take time off work to focus on treatment.
Financial concerns may have a larger impact on this demographic, who would not have had the same runway as an older patient to build a career, savings and investments.
They also may have yet to purchase insurance to mitigate the hefty cost of medical treatment, Hoo pointed out. Some may be juggling the care of elderly parents or young children as well.
Because of the unique struggles young women face, organisations such as BCF have a Young Women's Support Group to help patients through this difficult time. SCS provides holistic psycho-emotional support with services such as counselling and peer support programmes.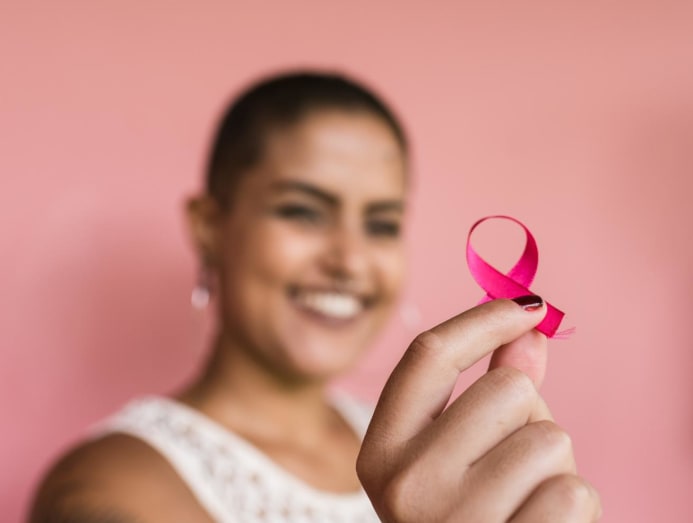 NCCS and SGH also run a Young Women with Breast Cancer programme (YoWo) where patients are paired with a Breast Care Nurse trained to address their concerns, refer them to useful information and resources, and set up appointments with healthcare professionals such as medical social workers, fertility preservation specialists and psychologists.
"We hope cancer patients will not feel that they are battling this alone. There is a community of people living with cancer who are willing to share their experience and encourage others through their cancer journey," said Lin.
Indeed, in the words of breast cancer warrior Clara: "For those going through cancer treatment, always look forward to the future. It could be tomorrow, the next meal, the next hour or the next trip to the mall. Better days are always ahead."
*Not her real name
CNA Women is a section on CNA Lifestyle that seeks to inform, empower and inspire the modern woman. If you have women-related news, issues and ideas to share with us, email CNAWomen [at] mediacorp.com.sg.