Birds, bees, 'sexy sushi': Her provocative animation films have got people talking – and a BAFTA nomination
She sexualised salmon sushi and vegetables to tackle controversial topics such as sexual exploration and abortion in her animations To Kill The Birds And The Bees, and Sexy Sushi – welcome to the provocative and bizarre world of breakthrough filmmaker Calleen Koh.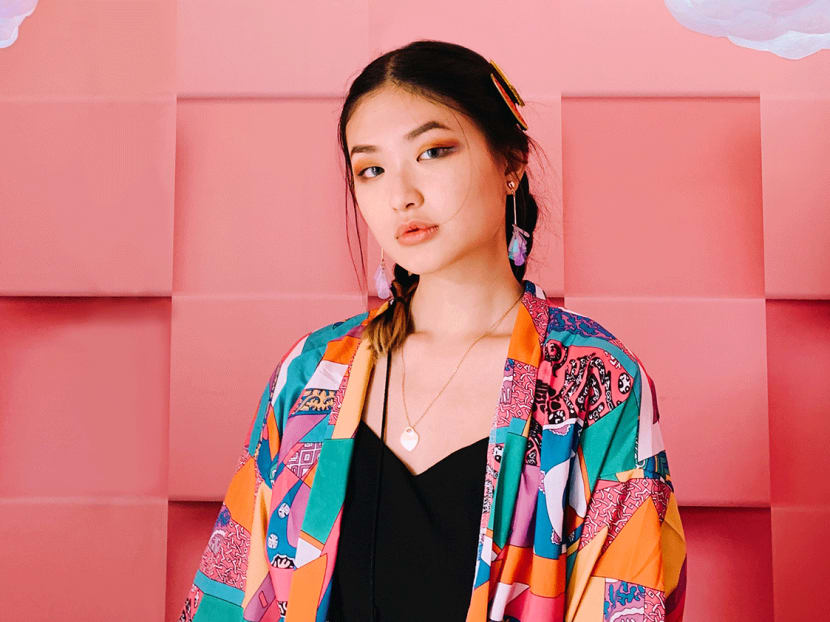 Many of us may remember the spate of high-profile National University of Singapore sexual harassment and assault reports last year. We were all shocked by these offenses. But what struck young filmmaker Calleen Koh was the victim-blaming and shaming that followed, especially in the comments section of the news reports.
This disturbed her so much that it became the catalyst for her 11-minute short animation film To Kill The Birds And The Bees, which follows a pair of young twins, a secondary school prefect and a conservative housewife through a day in their life.
This film is not about sexual assault or harassment. However, by sexualising everyday motifs such as vegetables, birds and bees, it explores controversial topics such as sexuality, pregnancy and abortion.
It also questions society's conservative views about sex, as well as the harsh judgement women tend to face, which can make it difficult for them to seek help.
First screened at the Singapore International Film Festival (SGIFF) in 2021, To Kill The Birds And The Bees swept up three National Youth Film Awards (NYFA) for Best Art Direction, Best Screenplay and Best Original Music, and was nominated for the British Academy Film Awards (BAFTA).
Barely in her 20s, Koh had already joined the small group of local filmmakers who put our little red dot on the global map. Her work resonated with global audiences at the Annecy International Animation Festival in France and Stuttgart International Festival of Animated Film in Germany.
Most recently, in March, she won the ANIMAC 2022 Future Talent Audience Choice Award at Lleida, Spain. For To Kill The Birds And The Bees.
BEHIND-THE-SCENES WITH A FILMMAKER
"It really takes a miracle for a film to happen. Many can't imagine how hard it is to make films. Or they know, but don't understand the extent," said Koh.
Despite winning awards and having her work screened overseas, Koh still works full-time as a visual effects artist at local animation studio Finding Pictures. Because making short films is not lucrative enough to pay the bills, she does it after work and at weekends.
"If you are working full-time like me, it can take a year just to finish a five-minute film, and can be really mentally draining and exhausting. You need a lot of passion in order to sustain this," she said.
"You have to spend money to get people to help you, and generally won't make money from it. It is only when it gets picked for festivals and wins awards that some money comes in."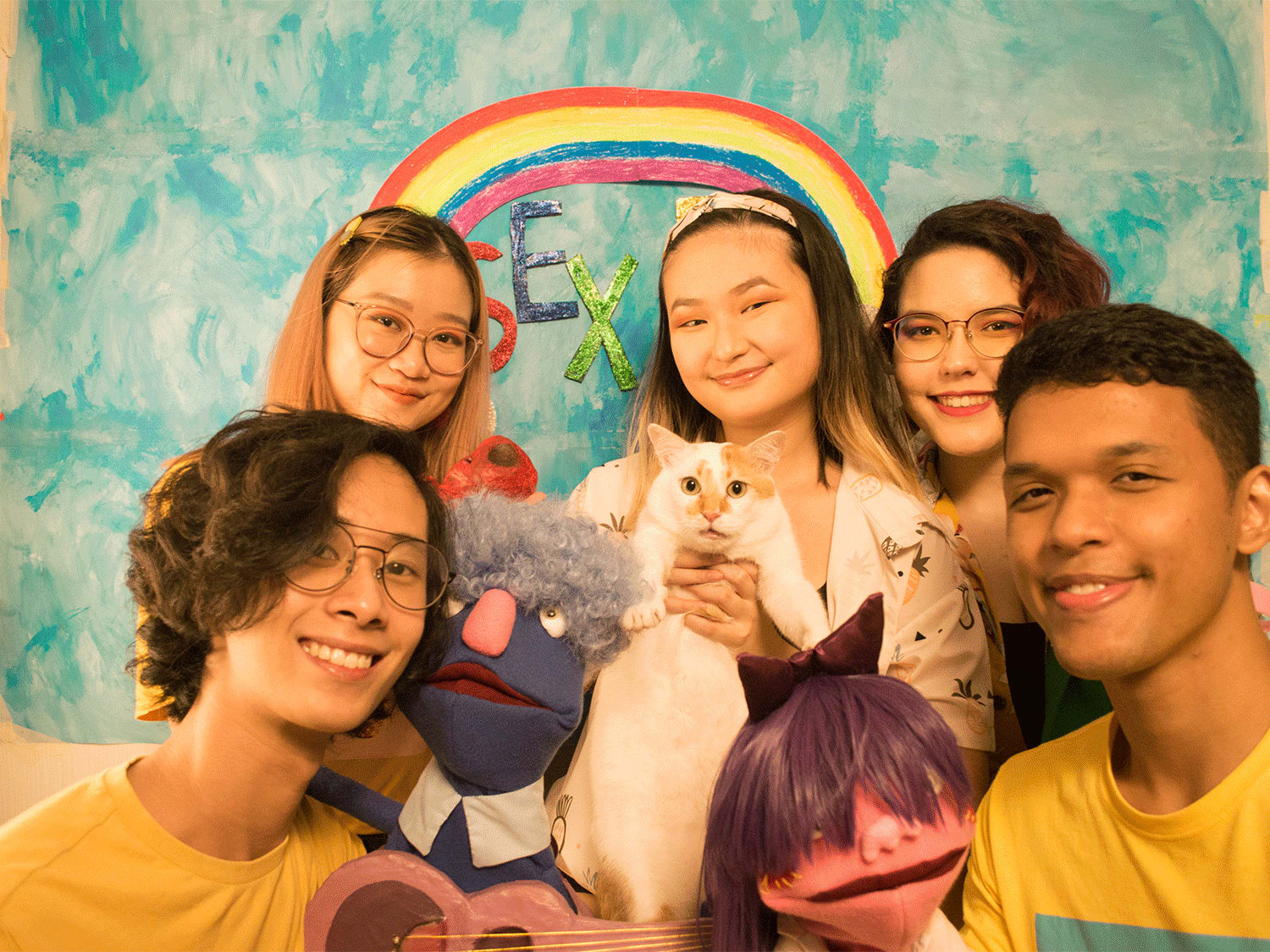 Koh keeps up the hustle because this has been a lifelong obsession that began the day she chanced upon a Monsters, Inc exhibition as an 11-year-old.
"My family went to the Science Centre and I saw these giant sculptures of Mike Wazowski and Sully at the Discovery Centre next to it. My first thought was, this must be Disneyland. I wanted to go in to play," she recalled.
Upon entering, she realised it was no theme park but a Pixar exhibition with an artwork gallery and behind-the-scenes footage. "I was super mind-blown and got very interested in animation and filmmaking," she said.
Unlike other tweens who binge-watch movies, Koh began bingeing on behind-the-scenes movies on YouTube to uncover how filmmakers develop a story, characters and the art. It became an addiction.
While studying visual arts at the School of the Arts Singapore (SOTA), her interest in animation films was further stoked by the release of hit films such as Wreck-It Ralph and Frozen. The teen started teaching herself to create animations by watching flip book animation videos and YouTube tutorials for graphics editing using Photoshop.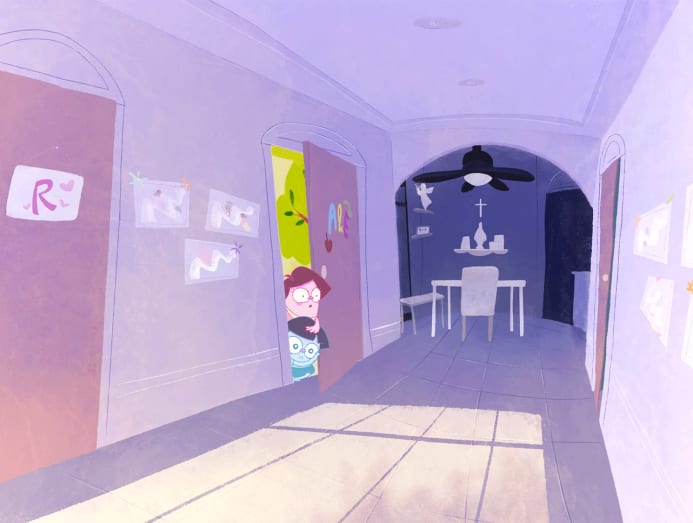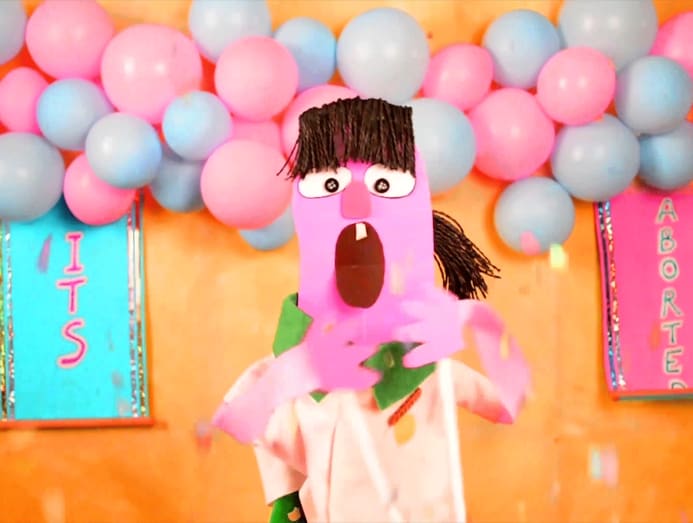 After graduating from SOTA, she studied animation at LASALLE College of the Arts, where she was exposed to famous indie projects such as the British web series Don't Hug Me I'm Scared, which features popular children's TV characters such as Sesame Street-like puppets against dark themes such as existentialism and horror.
"Unlike big studios that are scared to break some conventions, indie films inspire me because they are controversial, experimental and abstract. It is very fun to see that kind of creativity," she said.
In her second year at LASALLE, she was tasked to create an animation with the theme of food. Her provocative two-minute film Sexy Sushi contemplated the short life of a piece of sushi on a conveyer belt in a carnal, visceral and existential manner.
It won the NYFA Best Art Direction Award and Air Canada Award, and opened many doors for Koh as a young female filmmaker.
"The film industry can be very difficult to break into. But the NYFA award kicked off a lot of opportunities. People started to notice my films and contacted me. It was my breakthrough film," she reflected.
TALKING SEX IN SINGAPORE
Of all the food that is typically sexualised, salmon sushi would probably be furthest from one's mind. But perhaps the bizarre association is what made Sexy Sushi stand out. This combination of sexual imagery and themes with a touch of absurdity is a common feature in Koh's work.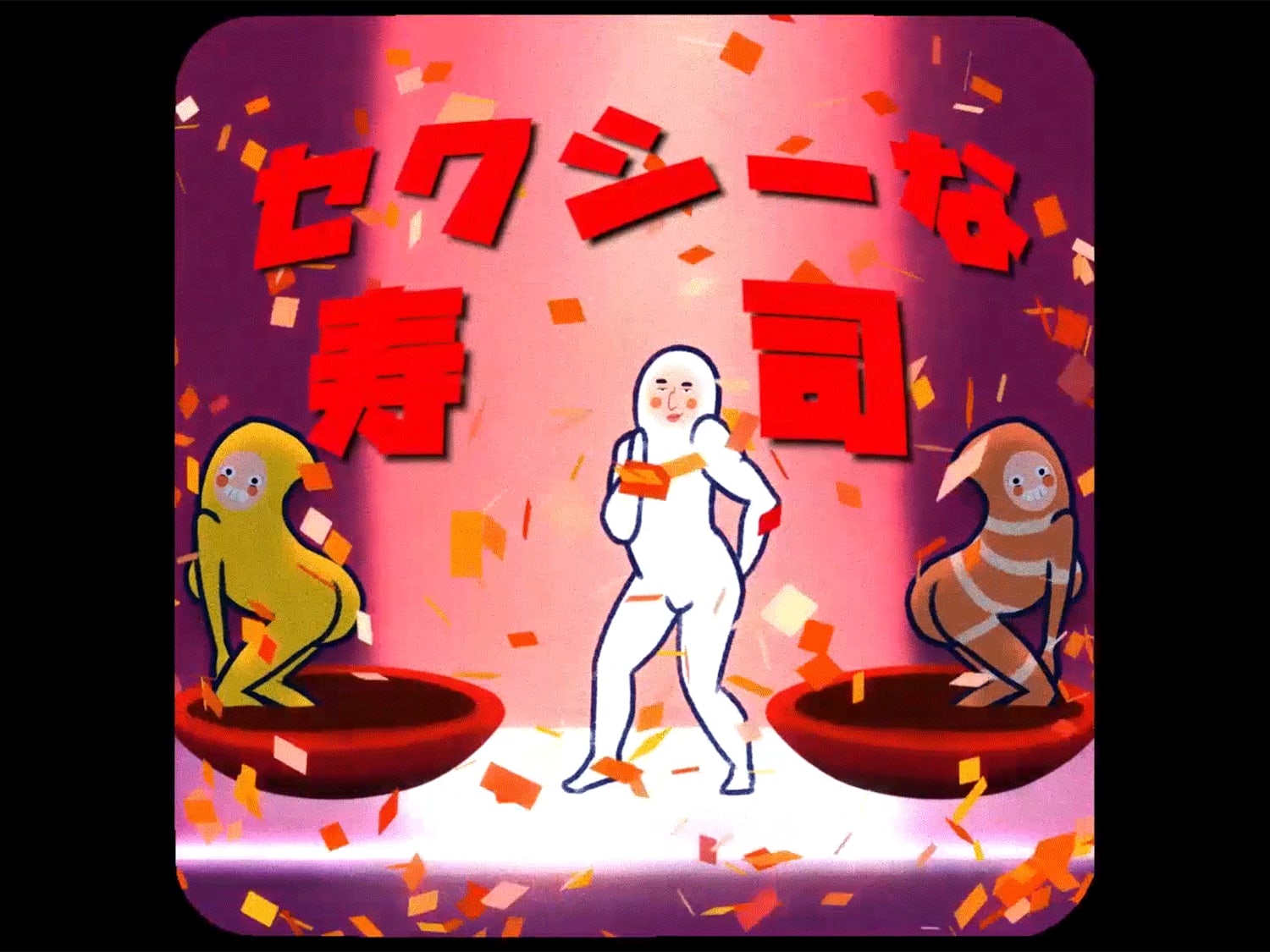 "I am drawn to the topic of sex because I was raised in a conservative and religious environment. But I'm quite a rebel," said Koh, who is a freethinker.
"Because our culture is generally quite conservative, if you want to explore such topics, it will automatically be considered controversial. Our mainstream media also tends to sanitise and distort things like sex or crime to keep it squeaky clean because it is still largely targeted at older folks, many of whom are more conservative," she said.
"I remember for the longest time as a kid, I thought people only get pregnant when they lay in bed with the opposite sex fully clothed because that was how the media portrayed it.
"That is why I feel it is important to address these controversial topics. People just don't know how to talk about them. If we normalise this kind of content, people will be more receptive to discussing it in a healthy way," she said.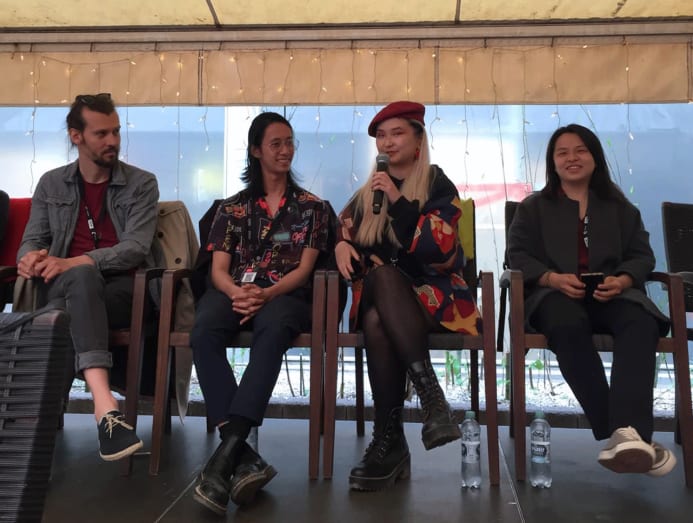 From local to international audiences in Germany, many youths at her screenings have reached out to Koh after watching her films to share that the films resonate with them. Koh however noted that it is still challenging to approach such topics in Singapore.
"The biggest challenge with To Kill The Birds And The Bees was figuring out how much I can push the story," Koh said. One particularly tricky scene for her was one where an abortion video with harsh moral censure was being shown to secondary school kids. Although she knew it was a sensitive and polarising topic, Koh felt it was important to include it.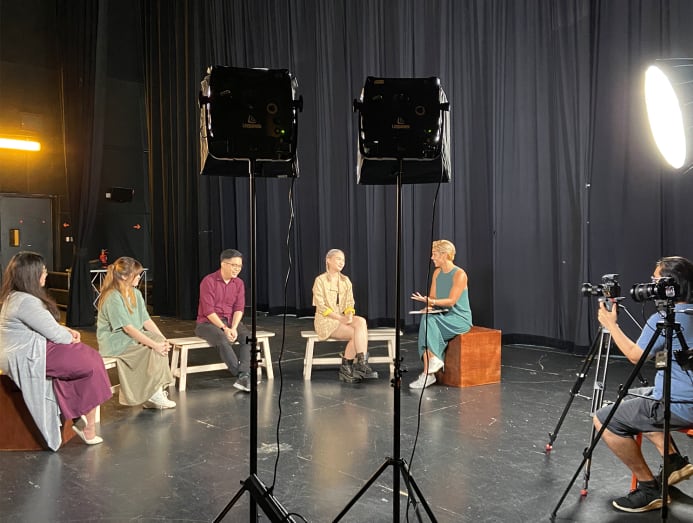 Koh noted that female filmmakers tend to be held to different standards when tackling such topics. "People will always be more critical of women when they talk about sex, especially if they do it in a very laidback manner," she said, adding that her art is also sometimes misunderstood – she was once propositioned by a random guy to film a naked video of him for his personal collection, which she declined.
"At the start, (such judgement) was hard for me. But I've gotten used to it," said the young filmmaker, who is currently working on a new project Hot Buns under the mentorship of Oscar-nominated animation director, Siqi Song.
Production is expected to wrap sometime in September. While Koh is yet unable to reveal much about her upcoming film, she stressed that it will continue to push boundaries.
"I think it is a bit harder for Singaporean filmmakers to go global because the market doesn't have as much interest in Singaporean content as compared to Japanese or Korean, for example, because of the cultural waves.
"But the Singapore indie team is slowly growing and people are starting to take notice of Singapore. I want to continue creating interesting films in the hope that there will be more diverse content in Singapore and that I can make films that will go global," she said.
CNA Women is a section on CNA Lifestyle that seeks to inform, empower and inspire the modern woman. If you have women-related news, issues and ideas to share with us, email CNAWomen [at] mediacorp.com.sg.