'Everything changed': Wife separated from husband in KL when the borders closed shares her heartache
When 30-year-old tech consultant Serene Gan came to Singapore to work in 2017, a long-distance marriage (and the pandemic) wasn't part of the plan – she shares how she dealt with the anxiety of being apart from her husband. As told to Sharon Salim. 
Work and get married in Kuala Lumpur, Malaysia, live there and start a family. That was the plan my husband Seik Yeu and I had when we got engaged in May 2017.
But I didn't foresee that I would leave my job and have to look for another one about a year before we got married. 
I couldn't find anything in KL that was right for me but through a mutual friend, I found a job in Singapore as a tech consultant. 
So I started working here in September 2017, and it turned out really well. Our clients really liked the work we were doing and I also liked my team.
That's how I came to be living in Singapore for the past three years, and happily married but separated by distance from my husband, Seik Yeu.
The reason why we have a long-distance marriage is that my husband is running his family's business in KL.
Although the long-term plan is for us to start a family in Singapore, it is more difficult for him to move here because his job requires him to be physically present at the factory. Seik Yeu and I agreed to take things one step at a time. 
ADJUSTING TO A LONG-DISTANCE MARRIAGE 
At the start of 2018, three months after I started my new job, I started planning our wedding from Singapore. We got married in KL in June 2018. 
Back then, we didn't think too far ahead because I wanted to try working in Singapore for one to two years to see how it went. It was meant to be a short-term arrangement. 
Seik Yeu and I agreed to take things one step at a time.
And thinking that our separation was going to be a short sprint made it easy for Seik Yeu and me to say: "Okay, we can do this."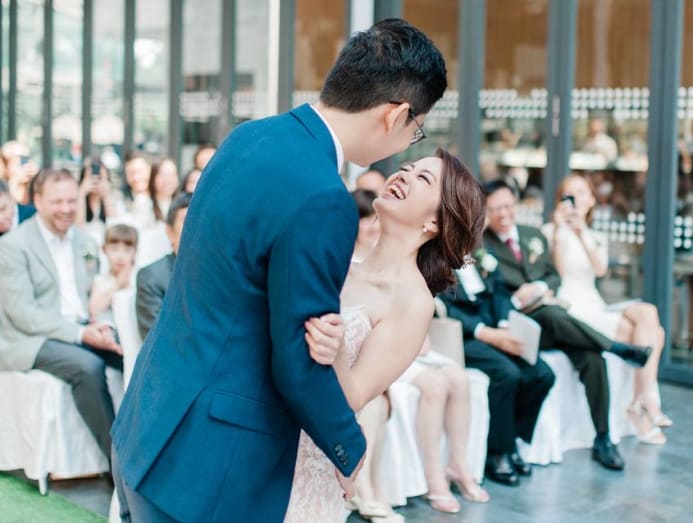 The plan was to meet every weekend: He would come here for three weekends, and I would fly back to KL on the last weekend of each month. 
It was hard for me because I relied heavily on my husband to help in our partnership. Over the weekends we spent together, he would cook, do meal preps and help with the chores.
We had a running joke that we were not married yet.
Thankfully, very few people asked us when we were going to have kids. They knew about our situation, so we didn't get that pressure.
But it helped that we had the "having kids" conversations every now and then, having a general idea that we want to, perhaps, have one child. We also talked about adopting, so the fact that we were in sync with these issues made the conversations easier and pleasant.
EVERYTHING CHANGED WHEN THE BORDERS CLOSED 
We continued to meet every weekend from September 2017 to March 2020. Even when COVID-19 started in January last year, we were able to keep to our arrangement. 
But it was only when the lockdown happened in both countries, which stopped visitors from crossing the borders, that we felt the effects of the pandemic. 
Everything changed.
When then Malaysian Prime Minister Muhyiddin Yassin announced on Mar 16 that the Movement Control Order (MCO) was in place, my husband and I had just one day to decide whether one of us should go over.  
It was an unprecedented time and there was very little information to help us make a decision.
I told Seik Yeu that he just needed to get to Singapore, although I didn't know when he would be able to return to KL. During that time, flights had already stopped but the land border was still open. 
We panicked so much that my husband drove into Singapore from KL, barely making it before the 12am cutoff on Mar 17 at the Causeway. 
He stayed in Singapore for a month and a half, although he was very anxious throughout the trip because he had to leave his business unattended during this time. 
There was so much stress and I really felt for my husband, not knowing when he could head back to KL.
His trip also coincided with the "circuit breaker" period in Singapore, which started on Apr 7.
There was so much stress and I really felt for my husband, not knowing when he could head back to KL. But because of the MCO (movement control order in Malaysia), he wouldn't be able to open his business either. In that regard, there was nothing he could do about it.
"I WAS FORCED TO LET HIM GO"
My husband managed to leave Singapore in May 2020. Although the borders weren't opened yet, Malaysia had allowed essential businesses to start operating – his factory provides services to electricity and utilities companies. 
Once he received the approval, he needed to return to KL. He also had to serve a 14-day quarantine in Johor Bahru.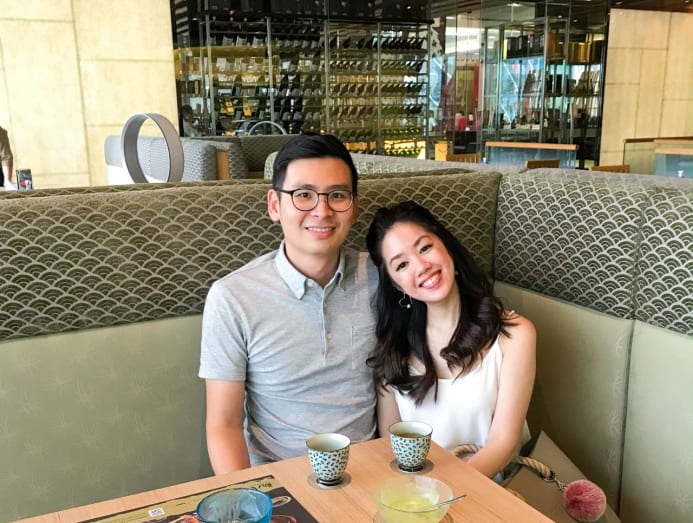 I felt like I was forced to let him go. As a Malaysian on a tourist pass, he would not be able to come back to Singapore for as long as the borders were shut.  
There were so many uncertainties: No one knew how long the pandemic was going to last, whether there was going to be another lockdown, and we just couldn't make any plans.
For most of 2020, I was in major distress – it's one of the hardest years of my life.
All we knew was that he had to go back to KL and I couldn't return with him because I had my job here. We just needed to take this step and hope that things would look better in the coming months. 
For most of 2020, I was in major distress – it's one of the hardest years of my life. I can't remember what our conversations were about, but I knew I was crying three-quarters of the time. We communicated via Telegram chats and video calls, and Zoom.
All we could do was hope, all through 2020, that the borders would re-open.
We were disappointed three times. We thought it would open in August last year, but nothing happened. 
No one knew how long the pandemic was going to last, whether there was going to be another lockdown, and we just couldn't make any plans.
Then, we tried to plan to meet in December, hoping that the two countries would allow families to meet over Christmas. But it didn't happen.
This year, we also tried planning to meet during Chinese New Year, but that didn't happen as well.
THE UPS AND DOWNS OF A LONG-DISTANCE MARRIAGE
During the months after Seik Yeu went back to KL, I went into a period of anxiety.
It was the worst time. I would cry for hours before falling asleep. Seeing couples holding hands was a bad trigger for me. There were many outbursts, but the worst was when it sent me crying on the floor for three hours.
It also wasn't easy for my husband. He chose to put his emotions on hold and focus on his work, to cope with the loneliness and distract himself from it.  
In a long-distance relationship, when you are sick and need someone to be around, you don't get that. I also found it hard to deal with all the negative news happening around the world without Seik Yeu close to me.  
But it was during this period that I grew as a person and relied more on my faith. 
I realised that a lot of my identity and self-worth was tied to my husband, where I was dependent on him for so many things, such as cooking, cleaning the house and companionship. 
I was thankful that I had a good team at work. The company gave us a mental health budget and unlimited days off, so I could take a mental health day when I needed it. 
It was because my employers exposed us to the importance of mental health during the pandemic, that I became more open to seeking help. 
I was at the peak of my anxiety in December last year and that was when I decided I just couldn't cope anymore – and started seeing a counsellor. Journalling also helped me significantly.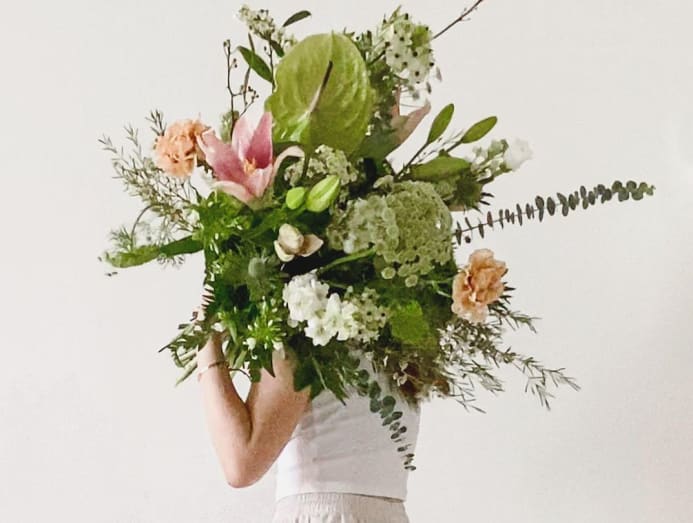 I started learning how to enjoy the "alternatives" too. For example, when my husband wasn't able to come and spend Christmas with me last year, I had a really good time with my friends and sister-in-law, who is a Singapore citizen. I was surprised by how much I enjoyed the plan Bs as well. 
It took me many months, almost a whole year, in fact, to accept the situation. It took a lot of self-reflection and inner work. 
It was only this year that I stopped feeling affected about being in a long-distance marriage.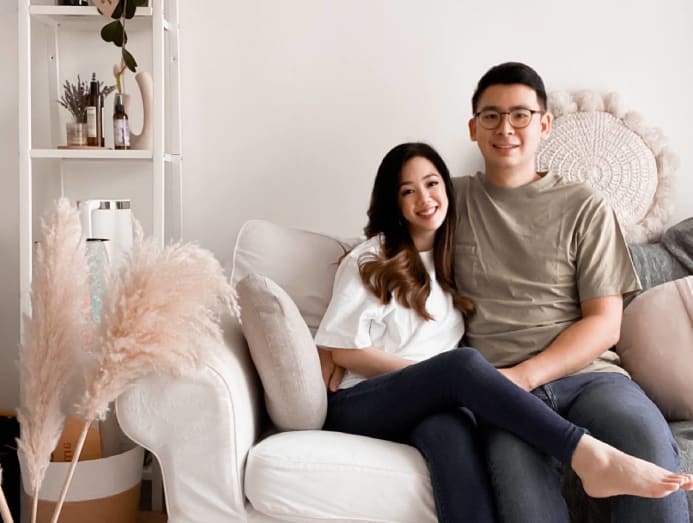 Now, in those moments where I feel that it's hard, I don't question why I'm feeling this way or why I'm so "weak". I have come to accept that yes, it's hard – and that's fine.
It was more about me dealing with how I see things in my life, my values and my identity. 
LEARNING TO MAKE THE MARRIAGE BETTER
We may not be able to watch TV together or have a coffee in person but because we had to get creative to find those moments together, we have grown so much in our marriage.
One of the upsides of this experience is that Seik Yeu and I are more in tune emotionally than we have ever been. 
We've learned the art of speaking nicely to each other, and that has really helped our relationship.
We used to fight terribly, and in a long-distance relationship where you can't see your partner face to face (and hug to reconcile after), the art of speaking kindly to each other really goes a long way.
Even if you are discussing something serious, your tone of voice can help to make it less stressful for both parties.
My husband is very patient, and he knows that he needs to give me space to "let it out".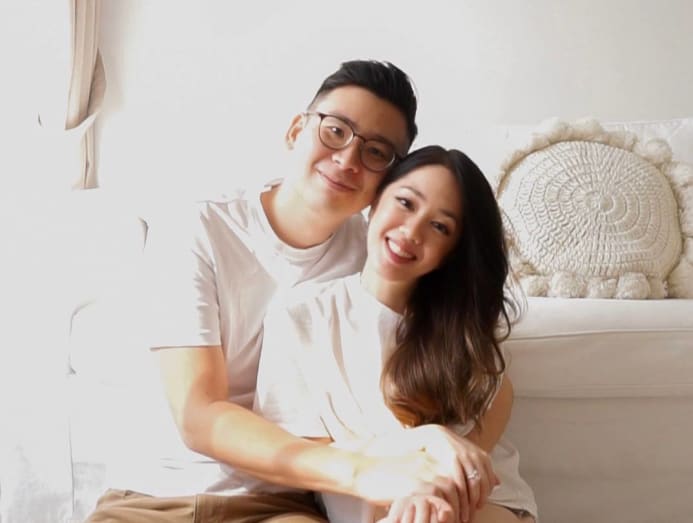 I was initially very hard on myself because I had certain expectations of what my marriage was supposed to look like. But once I let go of them, that was when I could start healing.
It took me a while to realise that that was the real problem. Having a fixed view of my life (and marriage) was hurting me more than the situation.
We've learned the art of speaking nicely to each other, and that has really helped our relationship.
I also came to realise that it also wasn't easy for my husband to be apart from me. I want to focus on that and appreciate how supportive he's been throughout the journey. 
He's a good man and a kind husband. I don't think I could meet anyone who comes close to how kind he is to me and to the people around him. 
I can also fully trust that he has my best interests at heart and that he is in my corner. He never gives me any reason to feel insecure in our long-distance marriage.   
Even when our arguments get bad, we know at the back of our minds that we are just angry and we can get back to the issue later and figure it out. It's that kind of security that makes being in a long-distance marriage bearable and fruitful.
LOOKING FORWARD TO THE VACCINATED TRAVEL LANE (VTL)
We applied to be Singapore Permanent Residents (PR) in April 2020, when Seik Yeu was in Singapore during the "circuit breaker" period.
Our application was approved 13 months later, in May this year, and Seik Yeu travelled to Singapore to get his NRIC. At that point, we hadn't met each other for a full year, and we were happy and thankful for every moment spent in the three weeks together.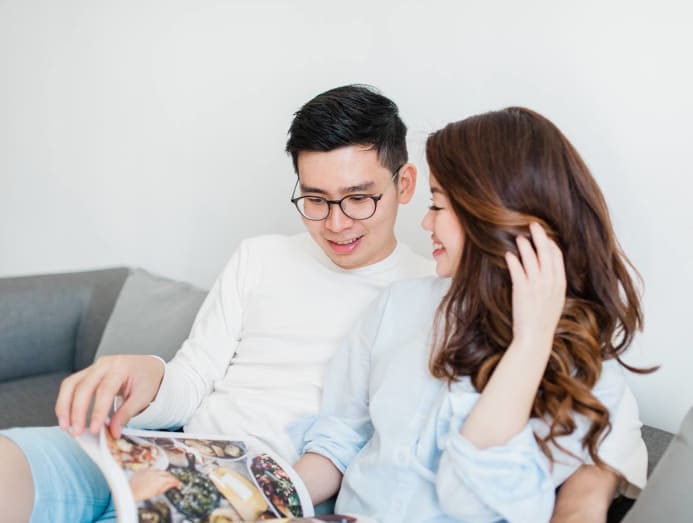 I am excited about planning a trip back to KL, too. The last time I was home was in February last year during Chinese New Year. I want to see my parents, catch up with friends, and look for new places to eat and visit. 
We are looking forward to doing the normal things that couples do, such as cooking, talking and watching TV together. 
When Seik Yeu and I meet in December, we will finally be able to plan for 2022 in person.
This time, we are going to be smarter and not expect to see each other every weekend. We want to make each trip slightly longer, for example, travel on the VTL monthly, and stay for one and a half weeks each time. 
The pandemic and our long-distance marriage has taught me to feel okay about being alone, which is also why it's alright that we don't meet every weekend, although we will spend more days together in a month. 
TIPS FOR THOSE IN A LONG-DISTANCE MARRIAGE
If you are in a long-distance marriage, it's usually not by choice, and there are certain circumstances and reasons that make for the set-up.
Every love story is unique and beautiful, so don't think that your marriage is not "normal". I changed my mindset from this to seeing that my marriage is unique, and it really helped me enjoy it more.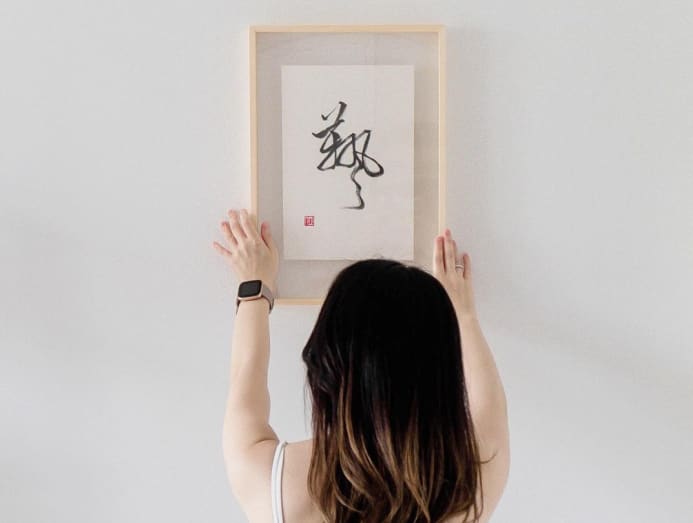 Creating psychological safety for each other is important, too. The moment you have that, it's when your partner can tell you honestly what they think.
I'd also recommend working on a shared project together. Seik Yeu and I started a modern Chinese calligraphy business together that is inspired by life-giving words. My husband would write them, ship them to Singapore, and I would package them nicely to send to our Singapore-based customers. 
Because we are physically apart, we are doing this so that we can work on something tangible together. That has helped us feel connected and enjoy things together. 
CNA Women is a section on CNA Lifestyle that seeks to inform, empower and inspire the modern woman. If you have women-related news, issues and ideas to share with us, email CNAWomen [at] mediacorp.com.sg.