This stay-at-home-dad of two gave up his job to support his wife's dream of succeeding as a hawker
Married to a third-generation hawker who works long hours, Kris Tan gave up his career as a freelance social media community manager to take care of the couple's two young daughters. He shares the great struggles and rewards of the road less taken in the first of this series on men who champion women's issues.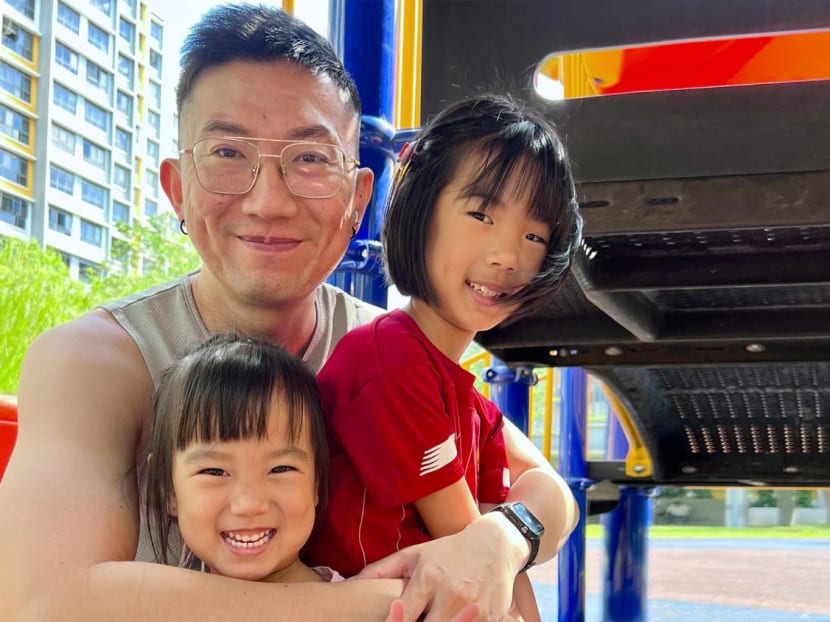 "I can fulfil any role that a mother can, except breastfeed." This was one of the things that struck me about my conversation with Kris Tan, a 41-year-old stay-at-home-dad.
Over the years, I have heard many women declare that they can do whatever men can. But I can't remember hearing men make a similar proclamation, especially when it comes to primary caregiving.
Few men have experienced the challenges of being a primary caregiver, and fewer it seems, aspire towards it.
Tan however, takes a very different view. As a father of two young girls aged six and three, he gave up his work as a freelance social media community manager to care for his children on a full-time basis.
Over the past six years, he has been there not just for the major developmental milestones, but also all the diaper changes, night feeds, sleep regression and meltdowns.
He has also cycled through clinical depression, partly caused by severe sleep deprivation and the stress of childcare. Yet, despite his struggles, he would tell you, without missing a beat, that it is all worth it.
BECOMING A FULL-TIME DAD
Tan did not set out to be a stay-at-home-dad. Before children, he was working from home as a freelance social media community manager. His wife, Li Ruifang, is a third-generation hawker at 545 Whampoa Prawn Noodles at Tekka Centre.
Li, 38, would work six-day weeks (although she has since cut back to five-day weeks), leaving the house around 2.30am and only returning around 3pm to 4pm.
Since Tan did not want to hire a maid, when the couple was planning for a family, it was decided that Tan would take care of the baby while Li was at work, and she would pitch in whenever available.
However, when they welcomed their eldest daughter Kyra in 2016, Li suffered from a tailbone injury during the delivery process. So after the confinement nanny left, Tan found himself taking over baby care entirely.
"My wife's tailbone injury lasted for a year or more, and it caused her a lot of pain, so even when she started work after four months of maternity leave, her weekends were spent recuperating, and childcaring was left to me," he said.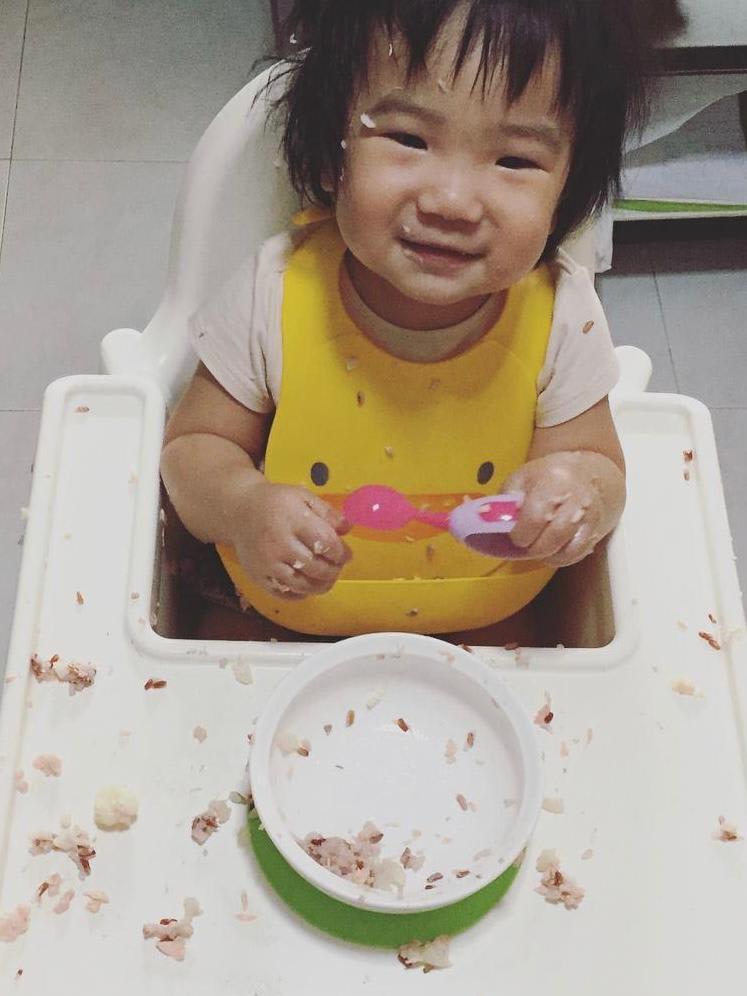 At that time, Tan was managing two social media accounts and worked at home from 9am to 5pm. "When Kyra was still a newborn and her movement was limited, it was quite manageable. But when she started to crawl and needed interaction, I felt the strain," he recalled.
"From the moment children learn to crawl … it's up to us parents to find a safe spot for them to learn to push their limits without hurting themselves," he said.
As Kyra's primary caregiver, his daughter was always on his mind. "It was a constant mental load that I had throughout the day," he added.
When we go for meals, it's also very natural for the server to present the bill to the man, and I would have to direct the server to my wife since she is the one paying for the meal.
Tan sleep-trained Kyra when she was two months old, but the baby started having sleep issues at five to six months old. She would have problems falling asleep and would wake up many times at night.
Tan found himself waking up throughout the night to try to put her back to sleep.
The sleep deprivation and stress began to wear him down, and he started to experience symptoms of depression. "Even though I was experiencing torrents of emotion, in front of my child, I had to fake my emotions and put on this joyous attitude so that I wouldn't affect her."
Things got worse when Kyra was around a year old. By then, Tan was waking up at 45- to 90-minute intervals to pacify her. This was when he cut his workload from two social media accounts to just one account.
Subsequently, shortly after Kyra turned two, Tan gave up his last client to become a full-time stay-at-home father. "I was ready to give up work because as Kyra got older, she needed more time from me, and I really couldn't juggle work and childcare," he said.
Around that time, Li also had an opportunity to expand her business to South Korea. She asked her husband to help her with social media and public relations but the opportunity did not pan out, and Tan began to care for Kyra full-time.  
"My child is constantly looking for me to do stuff, including daytime activities and putting her to bed. She refuses to let my wife do even simple things for her. I felt this inability to provide and stay around, because my mind was going through thoughts of self-harm," he said.  
Two months later, Li accompanied her husband to the hospital where he was diagnosed with clinical depression. Tan started on anti-depressants in October 2018, and two weeks later, he began to feel a little better.
Embracing their new family dynamics, the couple had another daughter, Ella, in October 2019 and Tan began juggle caring for two kids. He continued to struggle with depression for several years, only finally going off medication a couple of months ago.
A NEW VISION OF EQUALITY
It was a difficult journey, but Tan would not have it any other way.
"I believe that the connection between parent and child is very important for a child's confidence and growth. That's why I made the conscious decision not to engage a maid or send Kyra to infant care. We only sent her to preschool when she was around 19 months old," he said.
My children trust me and want me to do things for them. It's me they look for if they are upset, and me they tell if they have something they need to share
"I also never considered asking my wife to stop doing her job so that she will have more time with the children because I see how happy she is as a hawker, as compared to when she was working at a desk from nine to five.
"So I've played more of a supportive role in our family. My wife does what she needs to do and I cover the rest of the bases," he added.
Tan belongs to a new generation of men who truly embrace gender equality.
"I've always appreciated women and seen them as equals," he said. "But only after becoming a father did I understand how difficult my mum's role was.
"She would always mention in passing how difficult I was as a baby because I refused to sleep; she would push me on a stroller in the middle of the night to get me to wind down.
"But it was only after having children and experiencing it that I understood her struggles. So now, I have a very deep appreciation for anyone taking care of children," he said.
Tan however does not believe caregiving should be a woman's role. He observed that even though primary caregiving still falls mostly upon the mother, many dads are getting more involved and perceptions are gradually shifting.
Except for a handful of older folks, most people he encountered, especially women, have been very supportive of his role as a stay-at-home-dad.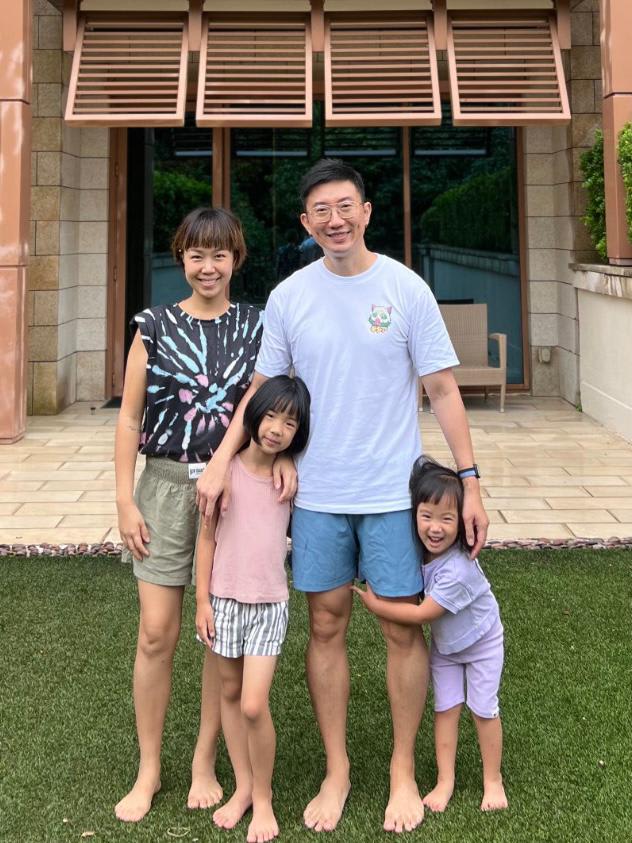 In fact, he even thinks he is given too much credit for his role. "I am celebrated too much by my relatives, mother-in-law and wife, who is very proud to tell her friends 'My husband is taking care of the kids. He does everything'," he mused.
"But mothers have been doing this since the beginning of time – juggling work and children, or juggling children and household chores. I am performing very much like any other primary caregiver," he said, explaining why he named the Facebook page where he shares his parenting journey Just An Ok Dad.
NEW DYNAMIC, NEW CHALLENGES
Being a stay-at-home-dad means that Tan has not been unable to contribute to the family financially. "Now that we have two children, we are definitely feeling the pinch. We live a pretty normal life, but we don't have any rainy-day funds and have not thought about retirement," he said.
Where money is concerned, Tan has had to relinquish some control.
"Whenever I need something for my children or myself, I'd have to ask my wife. When we go for meals, it's also very natural for the server to present the bill to the man, and I would have to direct the server to my wife since she is the one paying for the meal," he said.
"Now that my children are grown, I do wonder when I should go back to the workforce to contribute to the household income, and have my own financial means to buy things for myself and my wife," he added.
But being out of the workforce for so long, Tan admitted that he finds it hard to get back into the swing of things. Feeling that social media is no longer a good fit for him, he tried doing Grab delivery. However, his children fell sick for two weeks shortly after he started, putting a premature halt to his gig work.
He is currently considering other flexible part-time work while trying to learn programming on the side to keep options open.
Nonetheless, he has no regrets. "My father was very uninvolved in my care since my birth, except for times when he punished me over stuff that I'd done, hitting me with a belt and making me do the horse stance. He left when I was in Secondary One. I don't want to be anything like him," he said.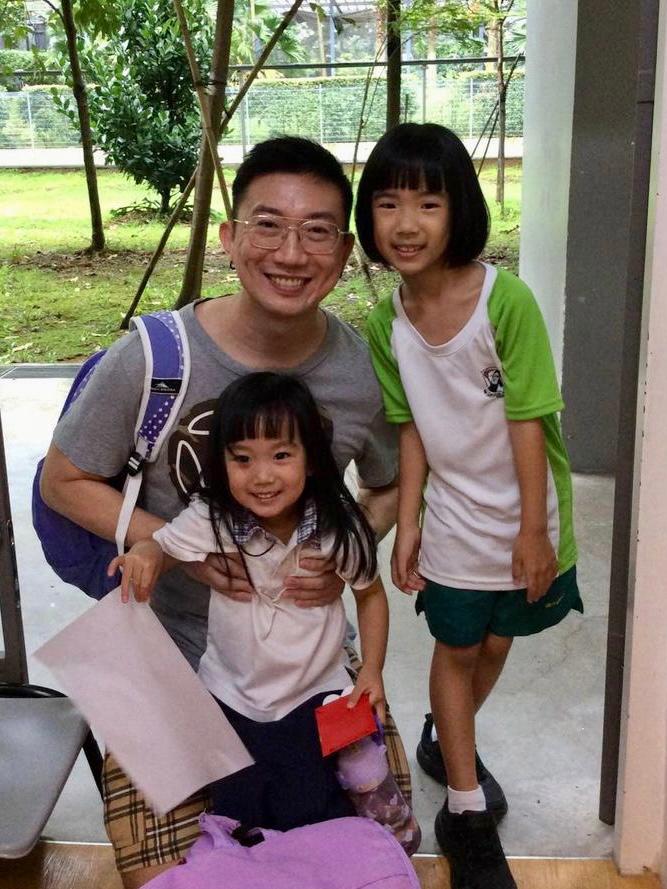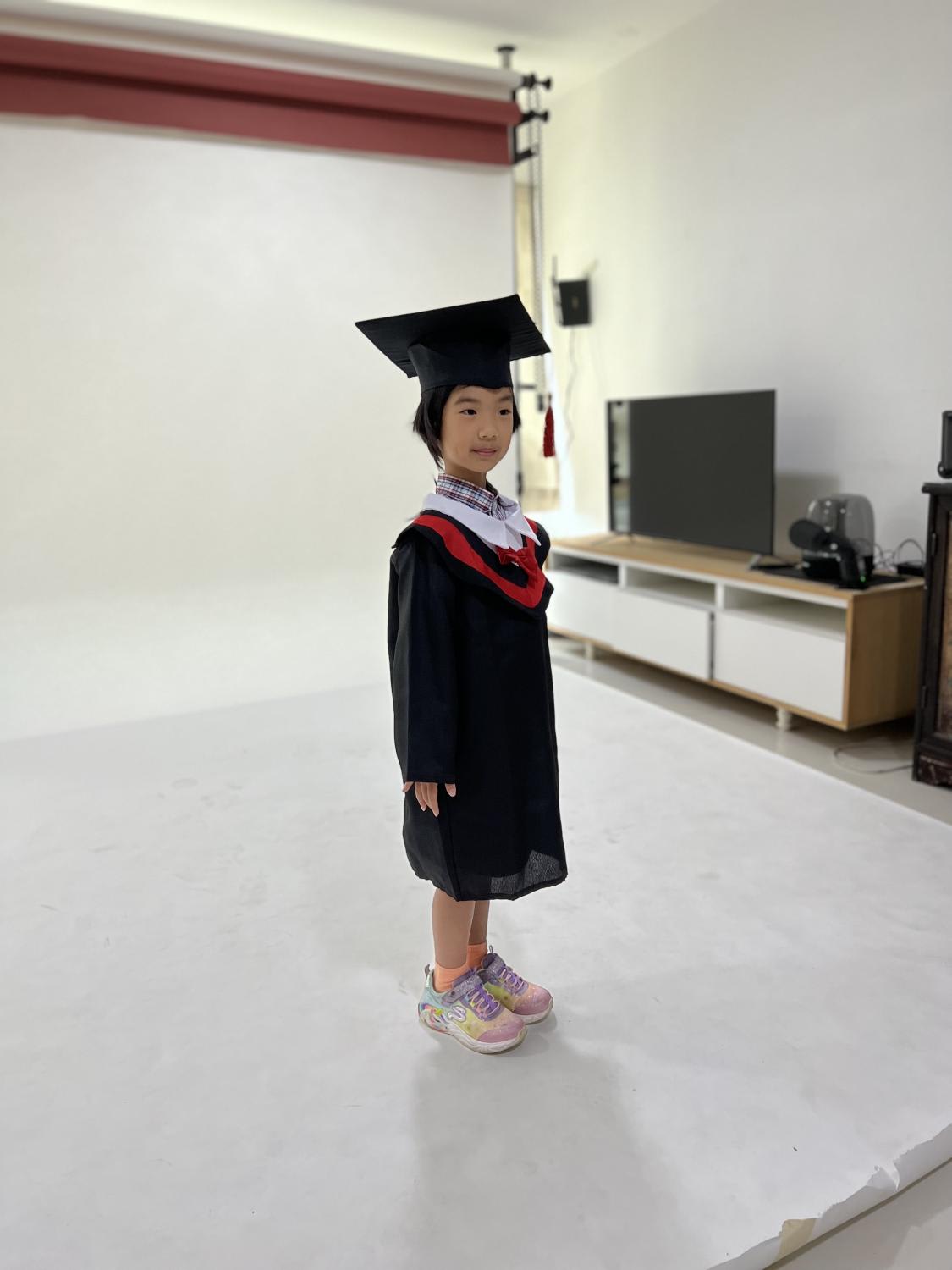 Because of his love and sacrifice, Tan enjoys a very close relationship with his children. "My children trust me and want me to do things for them. It's me they look for if they are upset, and me they tell if they have something they need to share," he said.
"I would say that everything I have done is worth it. Despite my flaws, I still think that I am the best person for the job – to raise them and guide them until they don't need me anymore," he said.
Where to get help:
Samaritans of Singapore Hotline: 1767
Institute of Mental Health's Helpline: 6389 2222
Singapore Association for Mental Health Helpline: 1800 283 7019
You can also find a list of international helplines here. If someone you know is at immediate risk, call 24-hour emergency medical services.
CNA Women is a section on CNA Lifestyle that seeks to inform, empower and inspire the modern woman. If you have women-related news, issues and ideas to share with us, email CNAWomen [at] mediacorp.com.sg.