What is it like growing up in a family of 7 daughters in Singapore?
Plenty of love and laughter at family gatherings, and plenty of pretty clothes and makeup to go around all the sisters, says Stella Thng, who's the sixth daughter in her close-knit family.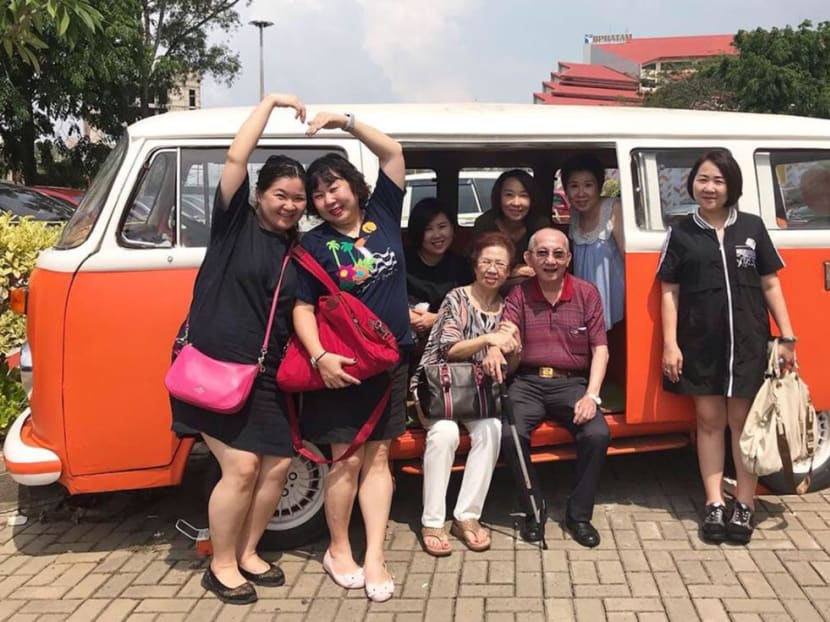 The most unique things about my family are our unusual surname (Thng, which means soup in Hokkien) and the fact that my parents have seven daughters. Put them together and you have an unbeatable combination. Ask around – you won't find another Thng family in Singapore with seven girls. 
I was born in the thick of the "Two is Enough" family-planning campaign in the 1970s. All my friends had a plus-one sibling and they fit neatly under that famous umbrella in the ad (if you know, you know).
But by the time the government message reached my parents, it was too late. I was Daughter No 6 in a family that gleefully wouldn't quit till we had had that last kid.
In order of birth, Daisy, Sally, Susan, Irene, Doris, Stella (me) and Audrey would eventually earn ourselves various nicknames: The Seven Princesses, Seven Fairies, Seven Flowers … although nobody has tried The Seven Dwarves on us – yet.
RAISED AS FEMINISTS
My family has always been a bit of an oddity. It wasn't just the fact that there're so many of us. We're also unabashedly proud of being a family of girls. My parents were trying for a boy, of course, but they weren't too fussed when the girl babies just kept coming.
Even my grandfather, a China-man married to an Indonesian Peranakan, told my mother comfortingly: "We Baba men like daughters!"
My mother likes to remind her girls that we may be girls but we are as smart as, or even smarter than, boys. My father, a liberal-minded man who was totally unlike the authoritarian fathers of his generation, dotes on his girls.
During the 70s, it was uncommon for parents to enroll their kids in enrichment programmes such as organ and dance classes. But my dad, who is a self-taught harmonica player, signed everyone up for music lessons. The more nimble-footed ones, Susan and Doris, also trained in ballet, tap dance, jazz and other forms of dance.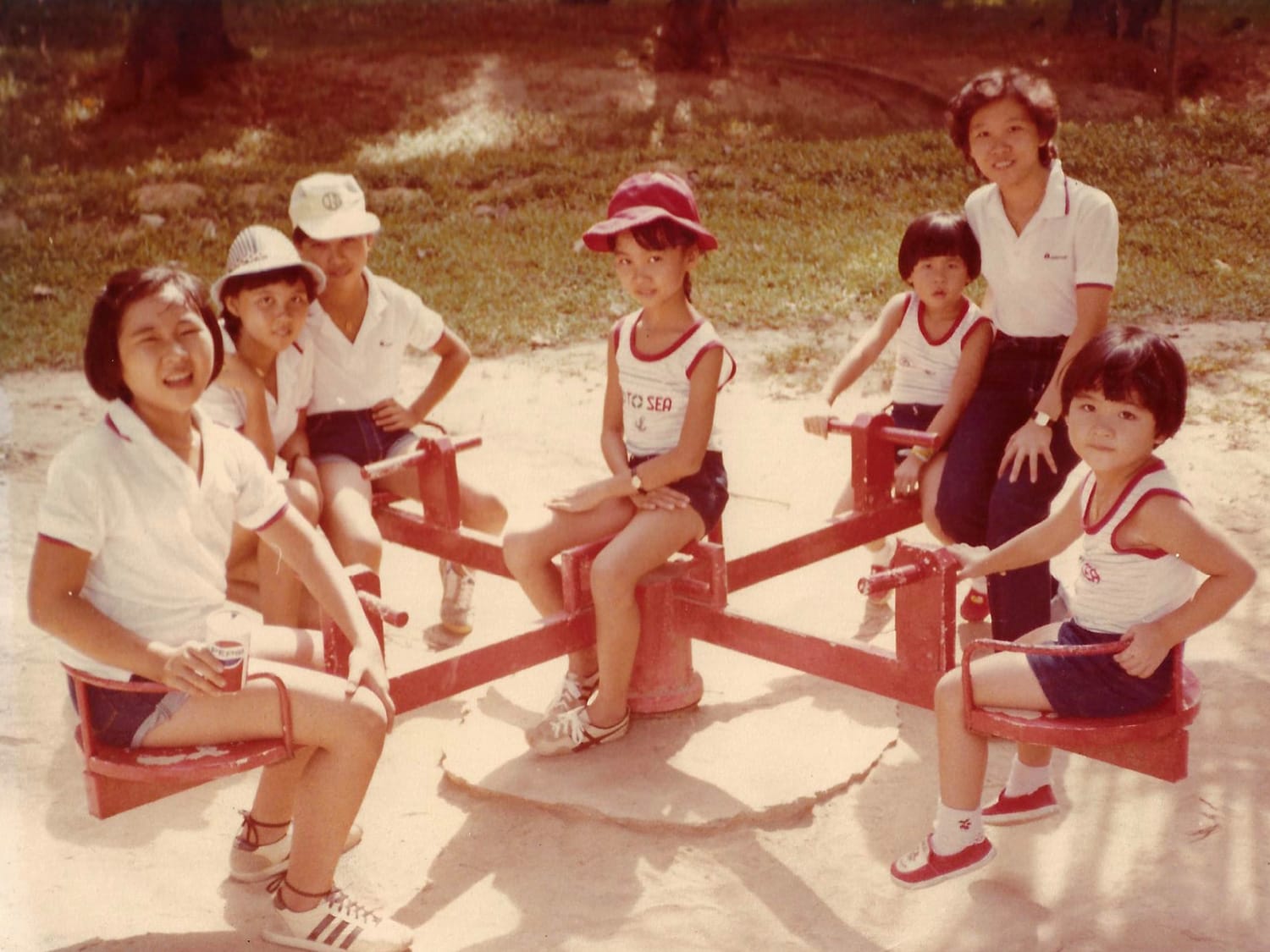 Even though relatives warned my mother that there was no money to be made in the arts, my parents persisted in sending us for classes. There was never any academic pressure on us to become doctors or lawyers. That's just the way they raised us. We are the Thng sisters. Who says we had to be the same as everyone else?
GROWING UP IN A FAMILY OF SONG AND DANCE
What is it like growing up in a family with seven daughters? On the plus side, we always have plenty of pretty clothes and makeup to go around.
My mum, a homemaker from the day she married my father, is fabulously well-groomed and expects the same from her daughters. At 12, I was given my own lipstick. When it is prom season in our household, everyone gets involved to doll you up.
Our home rang with the sound of music. When we were kids, we lived in a corner terrace house. On sultry nights when we couldn't sleep, we would drag our mattresses to the spacious garden.
As we lay under the stars, Sally (Sister No. 2) would strum her guitar and we belted out oldies like Diana by Paul Anka. Daisy (the eldest) would eventually name her first-born Diana and on our niece's wedding day, my sisters and I loudly and proudly serenaded her.  
Of course, there were petty little quibbles too. I'm sure that with all of our menstrual cycles synchronising, there must have been drama aplenty in the Thng household but to my father's credit, he took it all with his signature good humour.
Once, a sister liked an outfit so much that she'd always "chope" it as soon as it was washed and ironed, leading to a quarrel with another sister who was fed up that she never got to wear it. In a fit of anger, my feisty mum threw everything out.
A SISTERHOOD WE TRULY TREASURE
When I hear about other siblings who fall out over money or responsibilities to care for aged parents, I truly count my blessings that my sister and I share a very tight bond.
My parents currently live with Susan's family, just a stone's throw away from Daisy and Irene (Sister No. 4). Audrey (the youngest sister) is a 10-minute drive away. Doris (Sister No. 5) and I live further from them but we are 15 minutes away from each other.
Those who live close to one another hang out weekly. We can chat over a cuppa for hours. We will dish out sound advice even if it is not pleasant to the ear. Above all, we are fiercely loyal and protective of our own.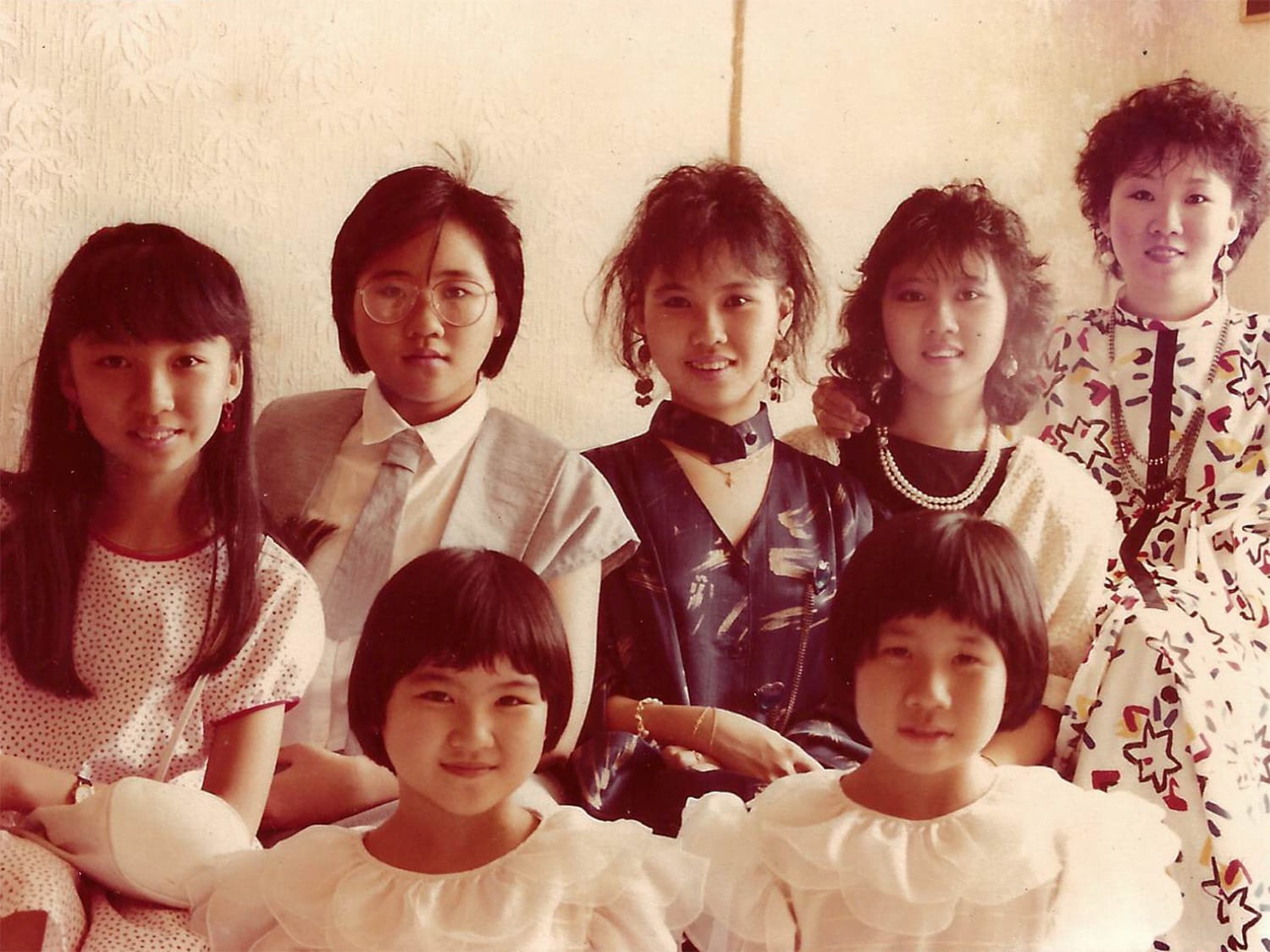 Christmas and New Year's countdown parties are compulsory family events in our calendar, where we show off our best potluck dishes. My nephews and nieces, whom I grew up babysitting, are very close to us and to one another.
We party hard but we also grieve hard. It has been 17 years since our second sister, Sally, passed away of colorectal cancer at the young age of 39.
In 2006, months after her death, I launched the Cancer Warriors Project. My book featured inspiring stories of cancer patients such as Sally, and local bands and singers contributed to a charity album.
From the sales, I have donated five-figure sums to various cancer charities but more importantly, it has comforted other families facing the same heartbreak.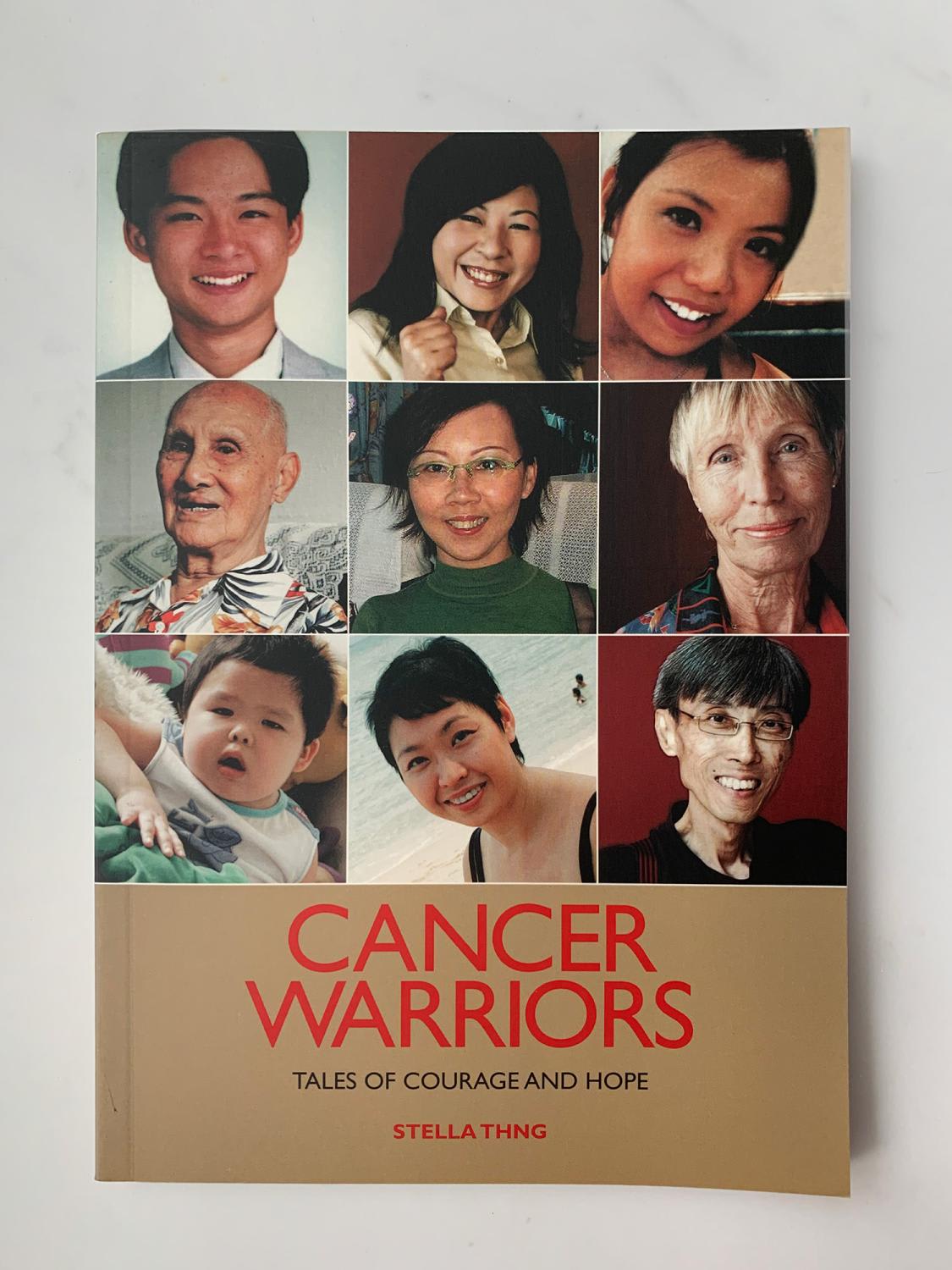 Recently, I re-read what I wrote about Sally. It still hurts; I still cry. We miss her so much.
Every year on the first day of Chinese New Year, we visit her niche in our CNY finest. We sing her festive ditties, pose for photos according to colour themes and write messages to her in a notebook so she can catch up on the latest gossip, for example, how excited we are about her daughter Debbie's boyfriend.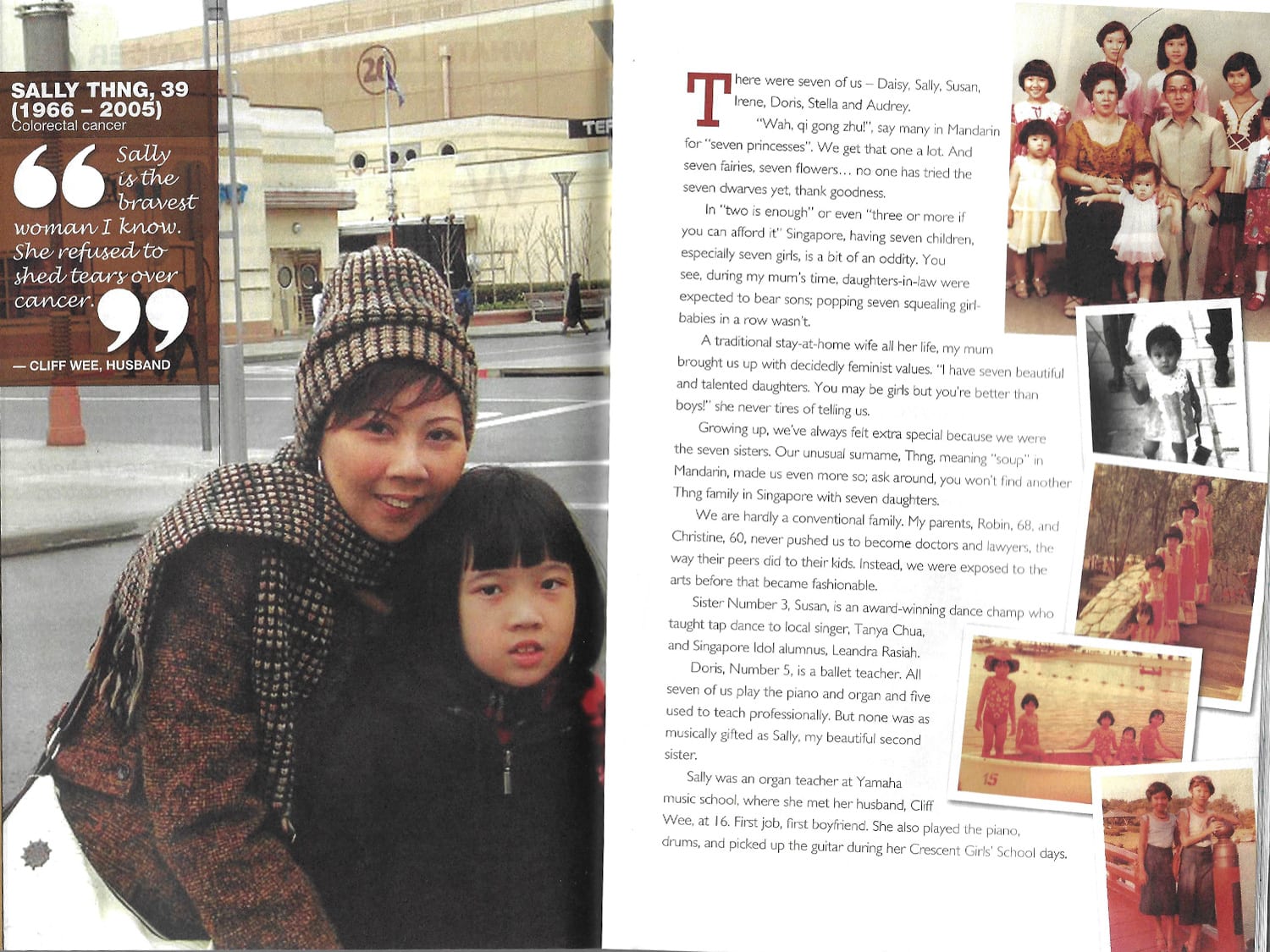 GROWING UP ON THE SHOULDERS OF GIANTESSES
In some ways, my sisters are like my parents. I owe everything I have today to the sacrifices they made.
During the 80s recession, my father lost his logistics business. My mum, a homemaker with a brood of young kids to look after, made some pragmatic decisions. We downgraded from a landed property to a HUDC apartment and eventually, an HDB flat. I was born with a silver spoon in my mouth and dropped it before primary school.
My sisters, who were brought up like privileged princesses, dug in their high heels (or tap or pointe shoes) and worked hard to help my parents keep our family afloat.
Sister No. 1 Daisy and No. 2 Sally became well-respected music teachers. Sister No. 3 Susan, a tap dance teacher to local celebs like Tanya Chua and Leandra Lane. Sister No. 4 Irene worked as a private tutor. Sister No. 5 Doris, so gifted and hailing from a top school, deviated from her friends' path and became a ballet and piano teacher.
My older sisters contributed every cent of their salary to raise us, while taking a weekly allowance. It sounds like something out of a TV drama. Nobody else in their generation had to do this.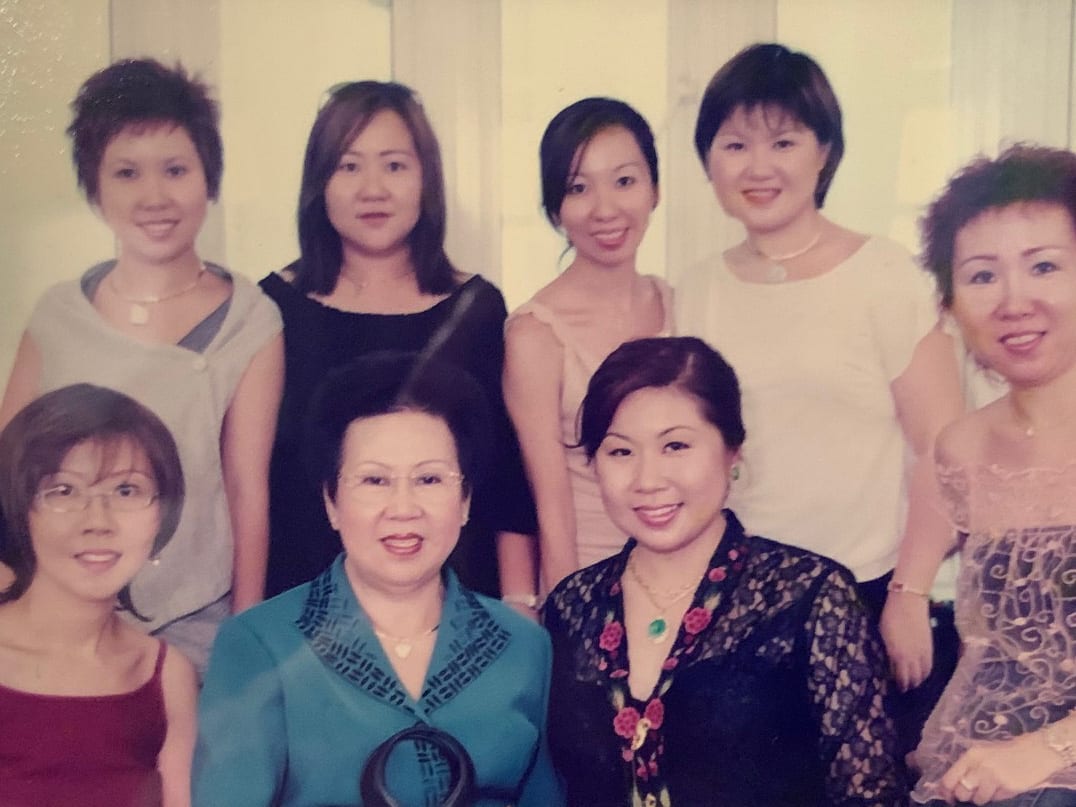 If not for them, I wouldn't have become the first Thng daughter to go to university. (I worked throughout my school days to pay my own way but I didn't have to give up higher education after O levels to help raise younger siblings.)
Thanks to my privileged upbringing blessed by my sisters, I could chase my dreams and became a magazine writer and later, editor of the now-defunct LIME magazine. For the last 12 years, I've enjoyed my second career as a senior lecturer at Ngee Ann Polytechnic, made possible only because I had the privilege of attending university.
Our beloved youngest sister Audrey aka Mei Mei (yes, we still call this 40-something Mei Mei) also earned her degree.
EQUALISING OUR ROLES AS WE AGE
Growing up, we were taught to respect our elders. Higher ranking siblings had more 'power' over the youngest. But as we move into our forties and fifties, our roles have equalised. When it comes to important issues, we call for a meeting and discuss everything as adults.
Sometimes, it is over sombre issues such as treatment for my father's colorectal cancer. I am grateful that I can count on my sisters. Because my younger sister Audrey and I have very busy work schedules, those who work flexi hours step up to accompany my parents for their frequent medical appointments.
Other times, it is over happier things such as our annual Good Friday long weekend holiday. Over the years, we have travelled with one or two sisters but it is a logistical nightmare organising for the whole clan. (There are over 30 of us, including all the great grandkids.)
The last time we did a family trip with Sally was after she was diagnosed with cancer and requested for one. We did not want another tragedy to remind us to spend time together.
So, every Good Friday, we plan a Thng Family holiday, just for the parents and the sisters. We only managed one trip to Batam in 2019, before the circuit breaker shut us down in 2020.
In 2021, we went to Sentosa and had a hilarious time at Madame Tussauds wax museum, where my 83-year-old cheeky dad duelled with Bruce Lee and Jackie Chan. (Bizarrely, he also pretended to punch Michael Jackson.)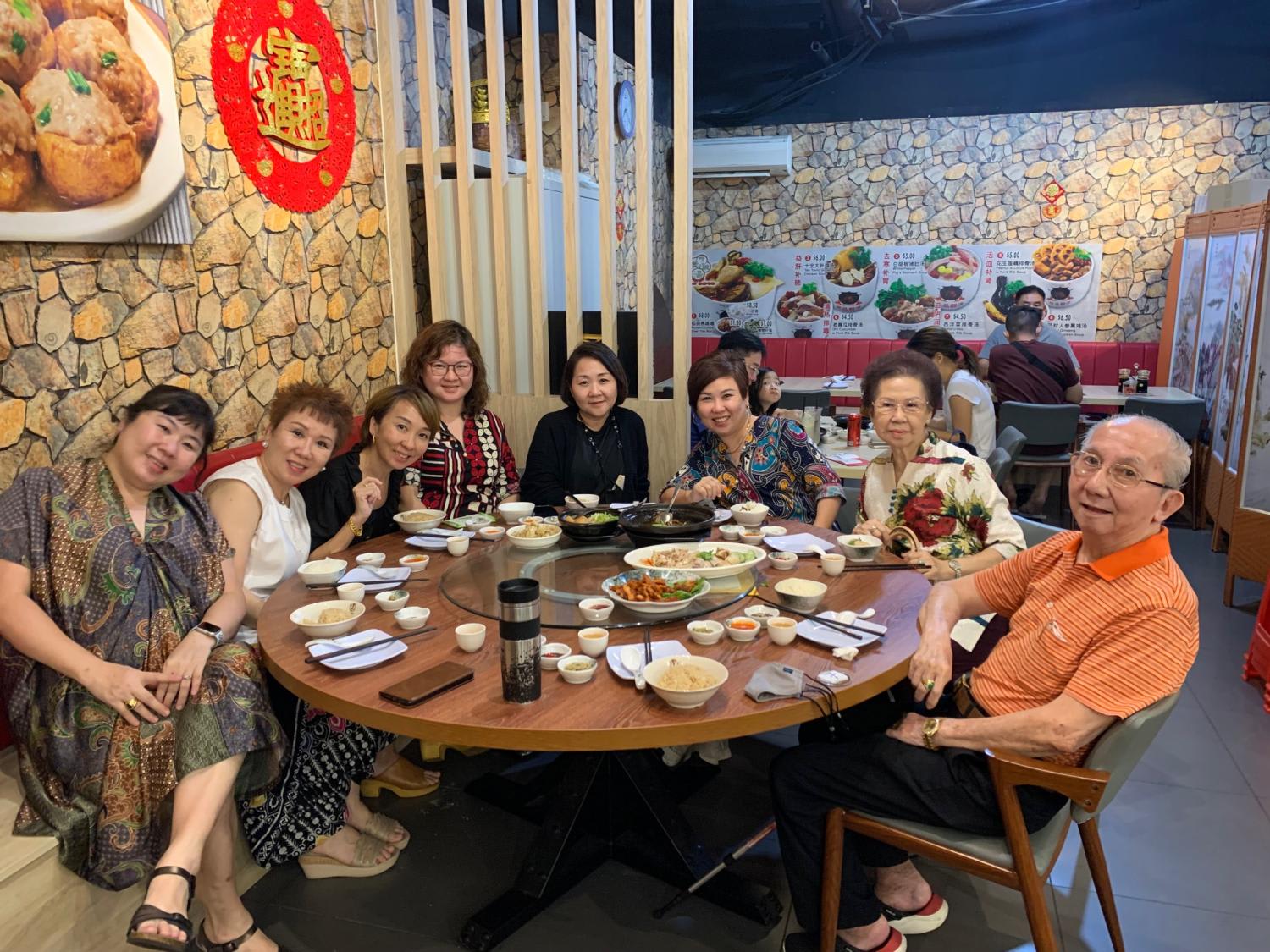 On this most recent Good Friday, we dressed up in batik and went for an Indonesian meal to celebrate our part-Indonesian heritage. We went window shopping at Marina Bay Sands to pretend we were tourists. Dad claimed he was too tired to join us but we think he was secretly happy to have a break from his noisy girls.
We took many photos with our beautiful mum, drawing attention from bemused onlookers. After all, it is not every day that you see six middle-aged daughters and their mother posing up a storm. We had the best time, even though we didn't do anything special.
Because when two or more sisters are gathered in the name of love, joy is in our midst. 
CNA Women is a section on CNA Lifestyle that seeks to inform, empower and inspire the modern woman. If you have women-related news, issues and ideas to share with us, email CNAWomen [at] mediacorp.com.sg.