Looking much older than you really are (like Edison Chen)? You could be making these grooming mistakes
Neglecting your skin can lead to premature ageing. Don't wait till wrinkles, skin-sagging and pigmentation set in before you start reacting, gentlemen.
There's no surprise why celebrity idols get knocked the hardest for not ageing well or maintaining their looks. After all, these famous folks are celebrated for looking good.
But are we forgetting that, like everyone else, they're only human and subject to the ravages of time? While some have impressively managed to stay as youthful looking as they were years ago, others have unfortunately not aged like fine wine, as fans expect them to.
Case in point – when Hong Kong star Edison Chen appeared in a Sacai fashion ad campaign with his wife and daughter recently, it sparked a flurry of comments about how much older he looked. The reformed bad boy who's now a family man is 41 years old, but has wrinkles and sagging skin that are making him look way beyond his years.
Now, let's look at another male celebrity who clearly is doing a much better job at beating the effects of ageing – Cantopop star Aaron Kwok, who still looks like he's in his late 30s at age 56. We don't know if genetics is behind his seemingly eternal youth, but we know for sure that Kwok goes all out to take care of his skin – he's shared in many interviews how he's been using skincare religiously since he hit his mid-20s.
It's only natural that everyone will age, of course (and we should all embrace it), but let's admit it, no one wants it to happen before it should. Men, in general, tend not to take good care of their skin as much as women do – this could contribute to the factors that bring about accelerated ageing.
Dermatologist Dr Eileen Tan, from Eileen Tan Skin Clinic & Associates, agreed and pointed out how the following habits can lead to multiple signs of skin-ageing, including wrinkles, pigmentation, and loss of skin volume and elasticity.
YOUR SKIN IS DRY AND YOU AREN'T HELPING IT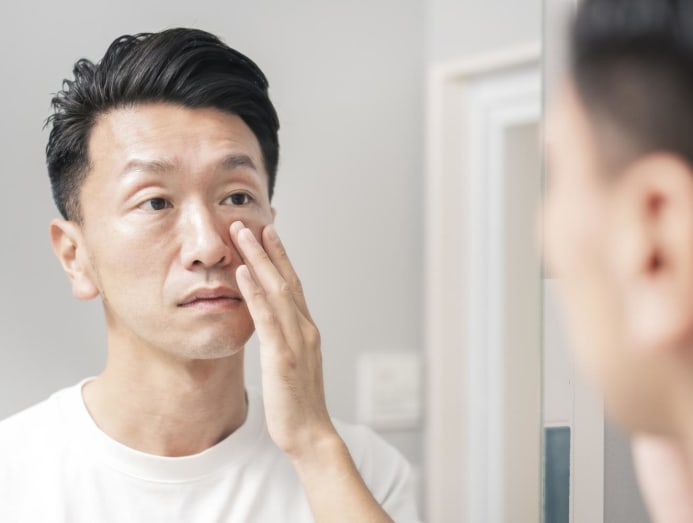 Guys, persist in your reluctance to pick up a skincare routine, and it's very likely that wrinkles and other ageing signs will appear on your face prematurely. Your regimen doesn't have to be complicated – the most basic of our skin's needs is moisture, which needs to be replenished via the application of a facial moisturiser daily, every time after you cleanse your face.
While we are on the subject of cleansing, be aware that a cleanser that leaves your skin dry and squeaky-clean isn't good for it – this means that it is too harsh for your skin and is stripping it of moisture. A good cleanser should be gentle on skin, yet leave it feeling clean and comfortable.
CNA Lifestyle's pick:
Dr Tan recommended the use of a moisturiser as early as possible – you're late if you didn't start in your early adulthood. "Dryness-induced skin-ageing is often neglected by both men and women in their 20s. Skin moisturisers are important for hydrating the skin and reducing fine lines and wrinkles. In general, gels and serums are light in texture and hence they are good for younger men with oily skin. I would suggest creams and lotion for those with mature, dry or dehydrated skin," she said.
On top of that, she also pointed out that skin dryness will bring about the disruption of the skin barrier, thus increasing the risk of free radical penetration and skin damage. This further aggravates premature ageing.   
YOU DON'T USE SUNSCREEN DAILY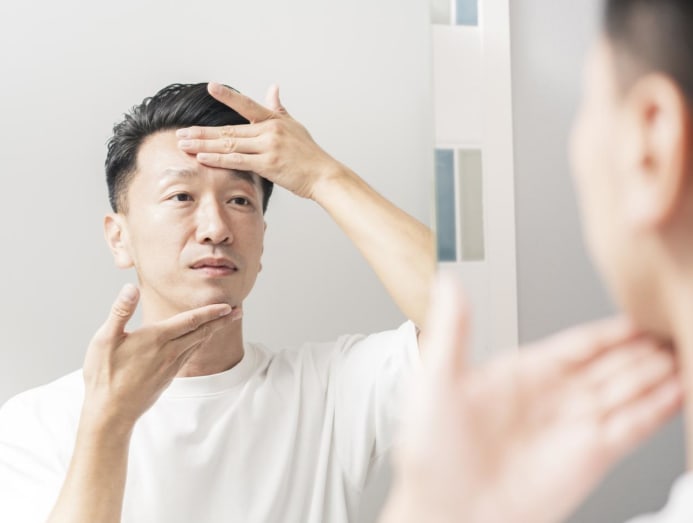 Sunscreen isn't just for days when you're doing sports outdoors – it's a daily necessity if you want to protect your youthful mien from ageing early. A big part of skin ageing can be attributed to exposure to the sun's rays, and one gets a lot of exposure if you consider how much time we spend in the sun or by a window every day.
CNA Lifestyle's pick: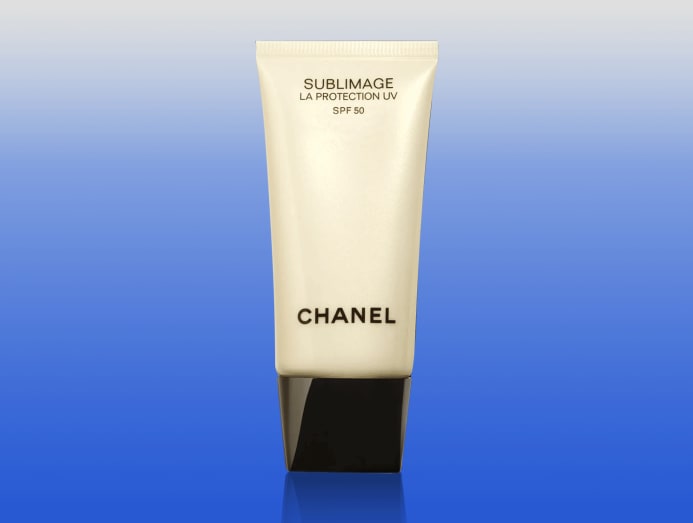 That's no reason to avoid the sun, of course, but it means that sunscreen is a must before you step out the door.
"Regular photoprotection is always an essential component in delaying photoageing and preventing skin cancers. A good sunscreen should be one that provides a broad-spectrum coverage of at least SPF30 against UVA and UVB rays," said Dr Tan. With so many lightweight formulas available these days, there's really no excuse for not incorporating one into your grooming routine.
YOU CAN'T BE BOTHERED WITH EYE CREAM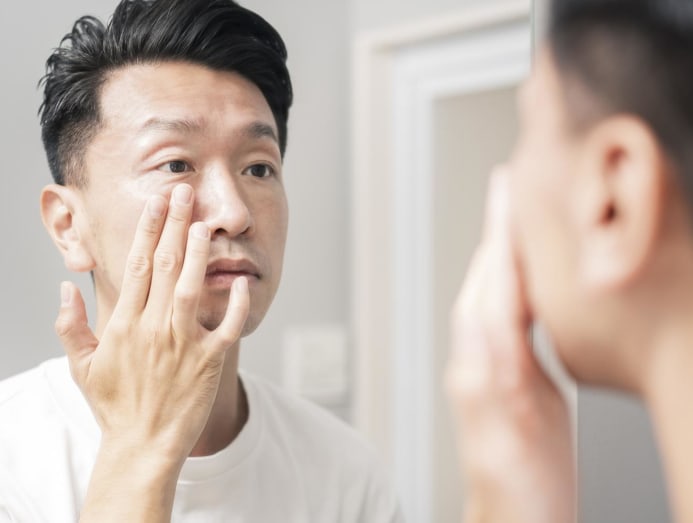 The eyes are where signs of ageing tend to show up first – it's the same for both men and women. Want to avoid deep creases developing early around your eyes like they have on Chen's peepers? Then, an eye cream may be necessary – especially if you can already spot fine lines starting to appear on your skin.
CNA Lifestyle's pick: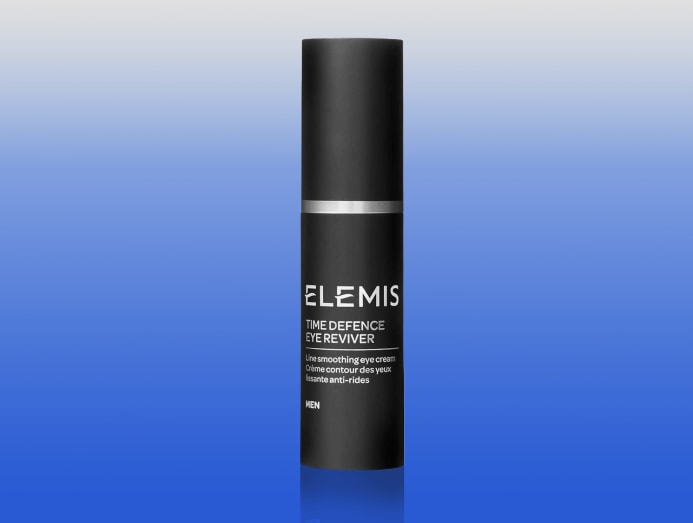 Droopy upper eyelids can also add years to your face, which is yet another good reason to start using eye cream – moisture will help keep skin on the area taut and firm. If you're already in your 30s, opt for an anti-ageing formula that includes ingredients like vitamin C, resveratrol or retinol, which will provide more significant results against signs of ageing.
YOU'RE CLUELESS ABOUT ANTI-AGEING ACTIVES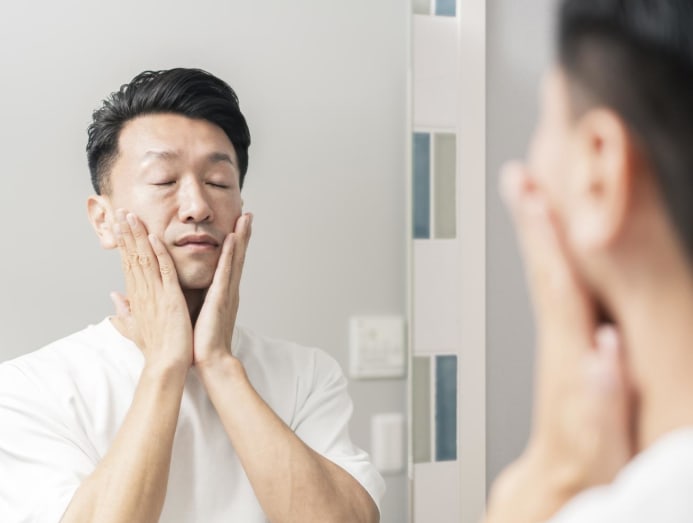 Here's the truth – the older you get, the more you'll need to reinforce your skincare arsenal with stronger weapons. Amp up your skincare regimen with products that contain anti-ageing actives to effectively tackle signs of ageing – it's even better if you can start to do so before they begin to appear.
CNA Lifestyle's pick:
"To improve mature and dry skin, one can select an oil-based moisturiser that contains petrolatum as the base, along with antioxidants or alpha-hydroxy acids. These active ingredients help to hold moisture, reduce flaking and scaly skin and improve wrinkles," advised Dr Tan. If you're not averse to adding one more step to your routine, try an anti-ageing serum or a weekly mask, which both typically contain more potent concentrations of these skincare actives.
YOUR LIFESTYLE ISN'T EXACTLY HEALTHY
Heavenly King Aaron Kwok doesn't solely rely on skincare products to keep youthful – he also works hard at maintaining a chiselled physique, in case you haven't noticed. It goes without saying that regular exercise and keeping to a healthy diet can also contribute to slowing down the rate of skin-ageing.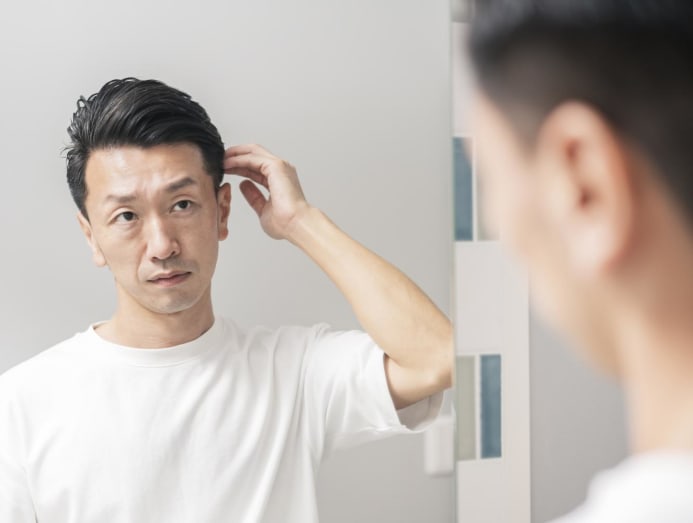 Dr Tan pointed out that there's such a thing as extrinsic ageing of the skin, which is caused by lifestyle habits and environmental factors. Some of them may be hard to avoid – such as stress, environmental pollution or excessive sun exposure due to one's profession. But others like smoking and excessive drinking are entirely within one's control.