Why skater fashion continues to be popular among grown men – and how to pull off the look
Skater fashion has freewheeled its way from its niche beginnings into mainstream cool. We explore the allure of skater fashion and tell you how you can rock the look without having to do a kickflip or an ollie.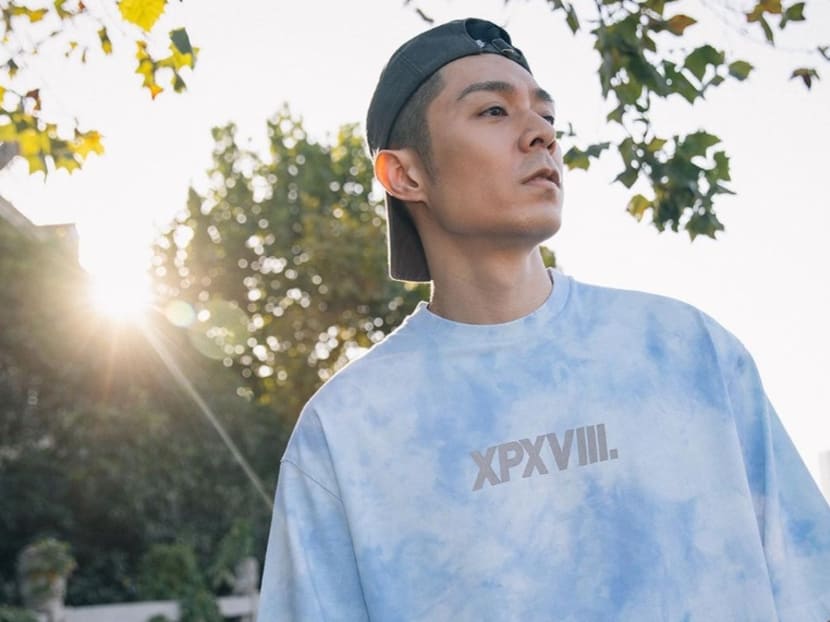 Skateboarding has always exuded a casual-cool vibe, thanks to the seemingly effortless ways that skaters perform tricks and the carefree spirit of the community.
Favouring comfortable and functional clothing with an anti-establishment edge, skaters also inject a dose of cool into oversized graphic tees, loose hoodies, baggy jeans, bucket hats, caps and sneakers.
Brands like Vans and Supreme continue to be synonymous with skateboarding and have strong ties with the community through their partnerships with skateboarding legends such as Tony Alva, Steve Caballero and Mark Gonzales.
Along with apparel by brands like Stussy, Palace and skateboarding magazine Thrasher, they continue to attract not just the younger generation of skateboarders, but also a wider audience of fashion-savvy people who want to ramp up their street cred with a touch of skater cool.
FROM SUBCULTURE TO STREET COOL
Skateboarding originated in the 1940s when surfers in California wanted to keep themselves busy when the waves were flat. The sport gained popularity in the 1960s and 1970s and it began to enter mainstream culture in the 1990s as street skateboarding took off in a massive way.
Whether it was in movies or music, popular culture in the 90s and Noughties was abuzz with skateboarding themes and references such as Avril Lavigne's 2002 single Sk8r Boi and skate-punk bands such as Green Day and Blink-182.
In 1999, skateboarding superstar Tony Hawk, launched his Pro Skater video game for the PlayStation, bringing the sport into homes and widening its reach. As skateboarding continued to evolve to become a global phenomenon, it could no longer be passed off as some fun for skate punks but a sport that demanded intense athletic ability and skill, and it eventually made its debut at the 2020 Summer Olympics.
With the rise in popularity, skater fashion also become more widely adopted, moving from the peripheries of popular culture into the mainstream as cool streetwear. Whether it's simply a Thrasher tee, Palace hoodie, or the full skater look, many celebrities such as Justin Bieber and Drake can be seen donning the style.
Then there's Pharrell Williams, who flaunts the style and also touts the fashion through his skater-inspired label. With the Billionaire Boys Club line he started with Nigo, the creator of urban clothing line A Bathing Ape (Bape), he has helped to popularise the skater appeal.
Closer to home, Hong Kong stars Edison Chen, Chau Pakho and Shawn Yue draw inspiration from skateboarding with their streetwear labels, Clot, XPX and Madness, offering everything from roomy hoodies, graphic tees and washed denim.
High-end brands also want in on the skater appeal, with brands such as Louis Vuitton signing skateboarder Lucien Clarke as the first-ever LV sponsored skater, and Gucci collaborating with skaters on an inclusive skate-oriented watch campaign for Gucci Grip in 2019.
Not only has the style been adopted by the glamorous world of fashion, skateboarding pros have also taken their charisma to the catwalks and fashion campaigns. Ben Nordberg has modelled for Gucci and Fendi, Evan Mock for Calvin Klein, Saint Laurent and Louis Vuitton, Blondey McCoy for Burberry and Valentino, and the late Dylan Rieder was a feature in DKNY advertisements.
The allure of the carefree, rebellious skater is undeniable and since the turn of the decade, skateboarding and fashion have become intertwined. While the newer generations of skateboarders are adding a modern, more stylised touch to skater fashion, the essence and the spirit of the skater remain – effortless, rebellious and always with a touch of casual insouciance.
Some may say that the adoption of skater fashion simply for its cool aesthetic by those who don't actually practise the sport can be disrespectful. But it can also be argued that embracing the style shows support and admiration for the sport and its people. So even if you've never touched a skateboard, you can be inspired by the charisma of skaters and borrow some of their unique style – all you need is some respect for the community, a little attitude and these tips.  
Sneakers with wide soles (Vans and Converse are staples but also Nike, Puma, Lacoste and Adidas)

Cargo pants, cargo shorts, chino shorts or baggy denim

Oversized graphic or logo tees

Cotton and flannel shirts

Hoodies (the roomier, the better)

Caps, bucket hats or beanies
Pick practical over posey – go for a chill, laidback look and choose pieces that are comfortable yet unique.
For a more modern touch, mix bulkier pieces with more tailored casualwear for example, a hoodie can be paired with slimmer pants.
Choose knee-length shorts in a loose fit and with lots of pockets – go for casual cargo shorts or chino shorts for a smarter look and pair them with boxy tees or hoodies.
. Keep accessories to a minimal but top off your look with a cap, a bucket hat or a beanie.
. Layer for added interest,

for example, you can wear a plaid flannel over a graphic tee.
Former actor Edison Chen's Clot fashion label turned 20 this year. His label has something for skate dudes of all ages and budgets.
Godfather of streetwear Nigo made it easier for devotees to get their hands on his wares. Besides his A Bathing Ape label, the Japanese designer also launched special editions with Kenzo and Louis Vuitton.   
Louis Vuitton under the creative direction of the late Virgil Abloh who was a passionate skateboarder, the brand worked with pro skater Lucien Clarke on its first skate shoe in 2020 and has continued to show its appreciation for the sport through other skater-inspired launches.
Hermes launched its classic leather Bolide bag with a curved skate deck showcasing printed street art as the base.

Dior unveiled its skateboarding Fall 2022 collection in a skatepark in Seoul with female skateboarders on the catwalk.